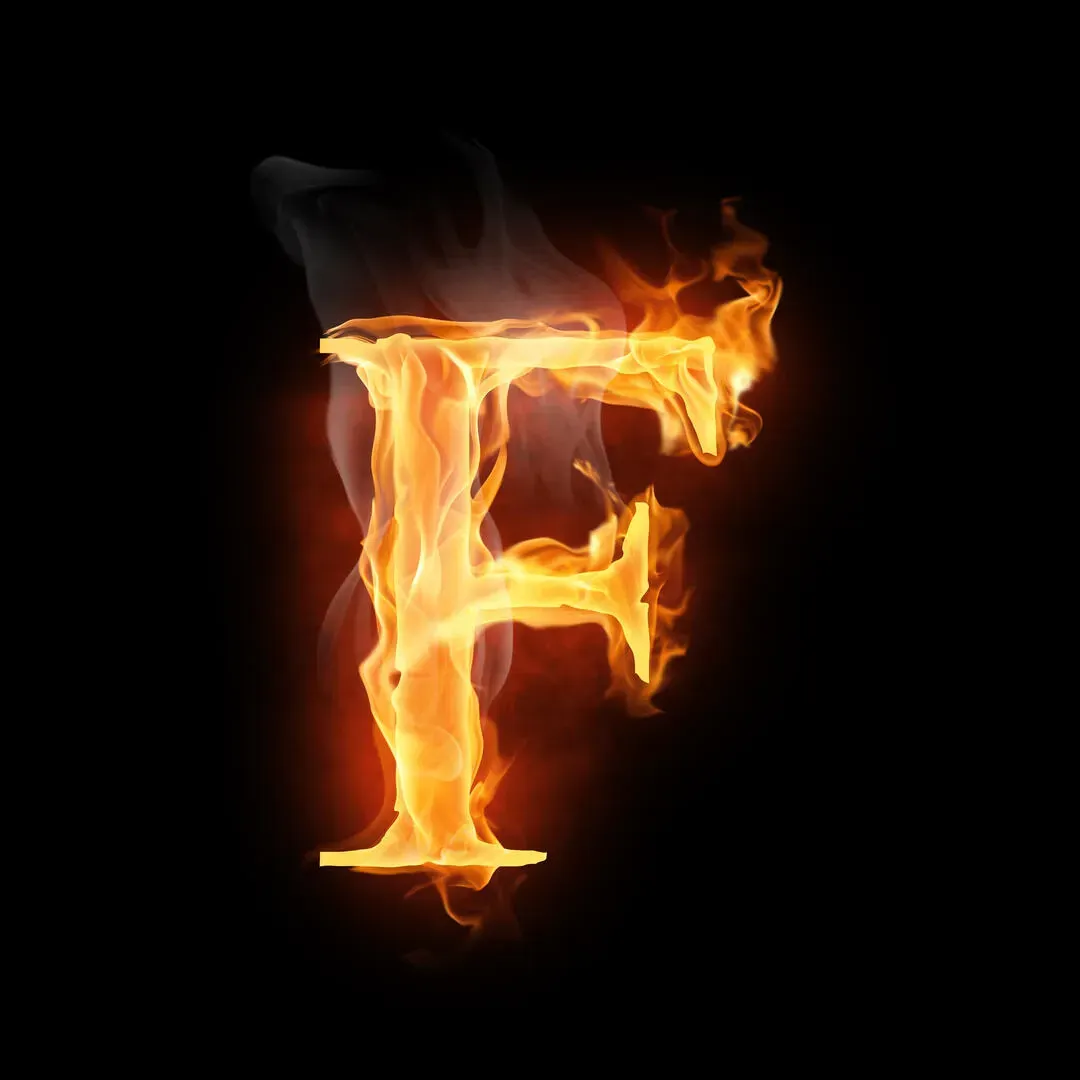 It's a word that always makes an impact.
Some consider it vulgar and prefer not to use it in certain company.
In the eyes of many creatives, it's one they're sick of hearing but many simply can't afford to stop using it or looking out for it.
The 'F' word - funding.
While resilience and forging your own path to your own rules drives so much of the creative community, the hardships faced over more than just the last two years means not everyone can keep their head afloat in their preferred industries - far from it.
There are a huge number of individuals and organisations that purely wouldn't survive without financial support from bodies like Manatū Taonga Ministry of Culture and Heritage (MCH), Creative New Zealand (CNZ), Foundation North, Acorn Foundation, The Lion Foundation and numerous local councils, trusts and charities.
And there's no doubt times are tough on those fronts too. You just need to look at CNZ's recently released Arts Sector Remuneration Report to see that growth isn't happening. The report - which included information from 1,566 individuals (990 contractors and 576 employees) and 52 organisations - stated that participants were not getting salary increases. In fact, in the past year the median salary increase in the sector was 0%.
That's exactly the same number predicted for artists in the next year as well - the base salaries of management positions are tipped to rise by 2%.
It should be pointed out, that while money has been tight, the creative sector did stand by its workers during the pandemic, with 88% of organisations maintaining full pay for their staff during level 4 lockdown.
But anyone involved in the sector doesn't need a report to tell them a few indisputable facts. The constant, and increased hunt for money and funding is exhausting and we are losing far too many talented, experienced creative minds and technicians to the industry because they've either had enough of rejection, the hussle and the heartache.
Since the announcement of MCH's Cultural Regeneration Fund last week, there's been a revitalised conversation about what and how funding works in this country.
MCH held four online information sessions about the new fund - which are said to have been relatively well attended, and certainly brought forward plenty of pertinent questions from inquiring creatives looking to make sense of the process.
MCH Deputy Chief Executive Joe Fowler told The Lowdown "over the past week, we've had literally hundreds of people in the arts, culture and heritage sectors join our online information sessions, which really underlines the interest in the Cultural Sector Regeneration Fund.
"We're trying a new approach with funding, so naturally there will be plenty of curiosity mixed with excitement and apprehension. I've been really impressed with the level of engagement and questions, which indicate that folk are already thinking about how they can grasp the opportunities offered by this Fund. Most people stayed to the end of each session, which is a good sign!"
One of the sessions (last Friday's) was recorded with NZSL interpretation with captions added- which you can watch back below. Questions are also encouraged at [email protected]
But it has also prompted many to question if the system - while necessary - can be done better?
You'd struggle to find anyone who considers any of the current options the perfect model for funding the arts. There are constant hopes for the introduction of a Universal Basic Income for artists (it's one of the key issues being raised in the current Housing For Artists survey that is running) and the quest for a different approach is a never ending one.
However, proactive steps that encourage change - or at least reflection - are crucial. It's all well and good to say something's not working - but you have to come up with realistic ways on how it can be fixed or replaced.
Experienced arts advocate Elise Sterback has been on both sides of the funding table - and penned an outside-the-box idea for The Big Idea's Soapbox.
She writes "What if arts funding was honest and we finally admitted that it's all just a gamble?
"That arbitrary scoring is handed out by two random peer assessors and nothing is fair or rigorous about it. That beauty is subjective and all of our interests are conflicted.
"What if we replaced this arbitrary system that we pretend is rational, with a true lottery? One that embraces the chaos of distributing a small pool of resources to a vast ocean of creativity.
"Because life is a lottery - privilege isn't earned through hard work or good ideas, it's won by those who the game is rigged for. "
Elise Sterback. Photo: Supplied.
Sterback's detailed plan has been met with applause from many of the TBI audience on social media, but its Utopian approach will be met with some scepticism by others.
It's not just opinions - but resources - that can spark movement.
Dunedin Community Builders is an informal, volunteer-run network of organisations, groups and people from across the community sector in Ōtepoti. They've created a freshly launched resource for those seeking and those providing funding to help make their decisions and motivate their advocacy. It's called Be the Change: Funding and Equity.
It offers suggestions like accountability reports being more focussed on celebrating achievements than looking for faults, a system built on equitable outcomes for Māori, and the importance for those given the privilege of decision making to be in touch with what's really happening with those applying for funding.
While it's created with Dunedin in mind, it's easily transferable to the rest of the country.
Hannah Molloy from Dunedin Community Builders told The Lowdown "The resource is built out of many conversations with community groups including arts organisations. We're not speaking specifically for any of these groups but more trying to draw attention to the need for change in this critical system that supports so much of what Aotearoa is known for - volunteer generosity, grassroots energy, creative arts exported all over the world, doing incredible work on the smell of an oily rag.
"Be the Change also presents a pathway forward. We know here in Ōtepoti - and it's the same around the country and not a new story - that arts organisations are competing at every level for pūtea simply to get their projects off the ground. Often the funds they can access don't cover the humans who need to do the work that enables the projects.
"Often too people have to create legal structures or become organisations so they can access funding, and are then tied into additional layers of administration that don't get the art made."
As one person quoted in the resource suggests "It might blow up in our faces, but something amazing might happen."
Putting the Kiwi into Emmy
The Emmy Awards in September will see three New Zealanders crossing their fingers their names are called out - and they're three celebrated ones at that.
Sir Peter Jackson's no stranger to awards and gongs, but getting five nominations for one of his latest passion projects, the much celebrated The Beatles: Get Back - means he's one step closer to completing the family full house of major ceremony success.
Between him and his wife Dame Fran Walsh, they have a swag of Oscars, Golden Globes, BAFTAs and Grammy trophies - an Emmmy would look right at home. Sir Peter's up for the Outstanding Directing in a Documentary/Nonfiction Programme - as well as Outstanding Outstanding Documentary or Nonfiction Series and three other sound and editing categories.
Melanie Lynskey in Yellowjackets. Image: Showtime.
One of the many stars whose career has been boosted by Sir Peter - Melanie Lynskey's acclaimed performance in Yellowjackets has already bagged her a Critics Choice Award (and the most endearing acceptance speech of 2022 so far) and now she's in the hunt for one of the most sought-after awards in television.
Lynskey's up for Outstanding Actress in a Drama Series, shortlisted with some big names like Laura Linney, Reese Witherspoon, Sandra Oh, Jodie Comer and Zendaya.
Her mum Kim charmingly told Stuff's David Skipworth that Lynskey was humble about her chances, but you could read proud parent all over her.
"She's kept very true to herself which I think is very important," Kim explained. "She's really marched to the beat of her own drum and gone with many indie films and choices that maybe haven't propelled her into the limelight at all but things she felt were important to do."
No one can accuse Parris Goebel of marching to anyone else's beat but her own either. The world recognised but locally celebrated dance and choreography phenomenon is up for an Emmy three years running now, after being nominated in the Outstanding Choreography For Variety Or Reality Programming category thanks to her efforts in Rihanna's Savage X Fenty runway show.
Wāhine represent
It may not get the same global media coverage - but there's been another important night for the screen industry here.
The Women In Film & Television (WIFT NZ) Awards have been handed out, with some extraordinarily talented wāhine recognised for their success both nationally and internationally.
Chelsea Winstanley (Ngāti Ranginui, Ngāi te Rangi) was honoured with the Award for Achievement in Film, including her role in Jojo Rabbit and coming hot on the heels for spearheading the Lion King Te Reo Māori project. Winstanley would have been closely followed by the duo behind Cousins, Ainsley Gardiner and Briar Grace-Smith as well as Vicky Pope.
Another to build a killer reputation overseas, Rose Matafeo's international triumphs as both a writer and performer have been trumpeted with the Success in Television and Digital Award, pipping Critics Choice Award winning director Jess Hobbs and producer Janine Morrell-Gunn.
Outstanding Newcomer finalists Grace Palmer, Grae Meek and winner Cian Elyse White. Photo: Norrie Montgomery.
Among the other recipients of the 11 awards handed out on the night, the wide spectrum of skills from Cian Elyse White (Te Arawa, Ngāti Pikiao) earned her Outstanding Newcomer, Shoshana McCallum was announced as the Woman to Watch Award winner and Dianne Moffatt was saluted for her skills as a script supervisor and industry supporter during the pandemic as the Unsung Heroine of the NZ Screen Industry.
Executive Director of WIFT NZ, Patricia Watson told The Lowdown "after several postponements, it was fantastic to be able to gather in-person and celebrate so many outstanding women in the screen industry.
"We had some major achievements to celebrate including international Emmy awards, Academy Award nominations, gold-standard work and passionate commitment to the industry.
"It was particularly good to acknowledge the significant contribution and achievements of the many Moana Pasifika women in the industry with the Tautai Award for Moana Excellence in the Screen Industry, which was awarded for the first time.
"The feedback we've received about the Awards has, as always, been incredibly positive with people saying they enjoyed the honesty, and the uplifting and joyous atmosphere."
Elemental arrival
Quantum Memories at Commercial Bay, part of Auckland's Elemental Festival. Photo: Auckland.nz
Tāmaki Makaurau's not short on things to warm your creative senses at the moment, which is a welcome distraction to the wet and cold conditions.
After a successful run by Atamira Dance Company's KAHA Tripleboosted came to a close, there is still several stage offerings to keep you occupied, including Auckland Theatre Company's Long Day's Journey into Night at Q Theatre (directed by Shane Bosher, who has pulled no punches in the latest Advice to my 22-Year-Old Self column), and Basement's pair of short run shows, It's Come To Our Attention and Harlequeen.
And today marks the start of what's fast becoming a mid-winter tradition in Auckland, the Elemental Festival, with a range of creative offerings and visual displays throughout the city.
There will be several light art displays to brighten up the bleak evenings, including at the Town Hall, Aotea Square, the Harbour Bridge, Auckland War Memorial Museum and Commercial Bay on a nightly basis until the end of the month.
Look out for some special performances as well, with musical artistry on show from the likes of Reb Fountain, Diggy Dupè, Louis Baker and Tami Neilson.
Witch hunt
The Confessions exhibition at Silo Park. Photo: Instagram/@scottlawriegallery_
Away from the bright lights is the first ever free public exhibition from Scott Lawrie Gallery - a project that's been two years in the making - and some five centuries in the ruminating.
The Confessions is on display at Silo 6 on the Waterfront (until 23 July), featuring artists like Toipoto's Inga Fillary, Patricia Piccinini, Amadeo Grosman, Rebecca Hazard, Monique Lacey and Rebecca Wallis. It's a confronting and arguably timely exhibition, inspired by the mass hysteria and misogyny of the infamous Scottish witch hunts of the 16th and 17th centuries.
Inga Fillary's installation at The Confessions exhibition at Silo 6. Photo: Scott Lawrie.
"Who would have believed we're perilously close to something similar today; women suffering from oppression and patriarchal control over their bodies?" poses Lawrie, with the Roe vs Wade saga in the States ringing loud in his description.
"It's no surprise that witch hunts usually took place at times of political and social upheaval such as those we are witnessing today. The rise of cancel culture, the hysteria of the virtue signallers, the shrill accusations, and the frightening delusions of the religious right have shifted from fringe theories and eccentric beliefs to mainstream narratives in the new culture wars."
Patricia Piccinini, Prone (2011), part of The Confessions exhibition. Image: Scott Lawrie.
As artistically erudite writer Andrew Paul Wood describes it "The Confessions is a deeply moving spell of empathy that disrupts all of our preconceptions and biases and invites us into a reparative environment to reconsider our vulnerabilities and propensities for paranoia and crowd mentality."
The good kind of clichè
I know it's the bane of many in the creative community - seeing old tropes like "the show must go on" wheeled out.
But there's always a reason why a phrase is commonly used (if not run into the ground) - and it was evident in what is an embodied description of both the resilience and dedication that the sector has needed to rely on in the past few years.
The opening night performance of Wellington Opera's La Traviata hit a snag. Well, more than a snag.
Wellington Opera's cast performing La Traviata. Photo: Stephen A'Court.
The famous production bringing opera back to the capital's newly refurbished St James Theatre for the first time in five years got a dose of pandemic reality for its opening night.
The situation is expertly summed up by Elizabeth Kerr, one of the country's leading review writers for classical performance, on her Five Lines website.
"Before the curtain rose, the company's Artistic Director Matthew Ross took the stage to explain cast substitutions, because tenor Oliver Sewell, cast in the leading male role of Violetta's lover Alfredo, was isolating as a COVID-19 household contact, while Hannah Catrin Jones, playing Violetta's friend Flora, had the virus.
"Running an opera company is not for the faint-hearted, but in the spirit of 'the show must go on', and faced with a sympathetic audience dressed up for opening night, everyone adapted.
"The part of Alfredo was sung at short notice from a stalls-level box by tenor Emmanuel Fonoti-Fuimaono (originally cast in the more minor role of Gastone). On stage, Assistant Director Nino Raphael 'walked' the role, and Director Sara Brodie walked Gastone. Raphael and Brodie wore dark pandemic masks, an odd touch which disguised the fact they were not singing. Chorus member Xavier Krause sang Gaston from off-stage, and Hannah Ashford-Beck, with more notice, took the role of Flora.
"Hats off to Wellington Opera for fleet-footed management in challenging times, and their commitment to creating productions with an all-New Zealand cast and crew."
The unusual circumstances even landed Ross on Morning Report - there's hopes Sewell will be back in his lead role for tonight's performance, as well as closing night on Saturday.
Composed careers ahead
Luka Venter, Charlotte Naden and Siyu Sun. Photos: Supplied.
Three young musical talents are lapping up an opportunity to broaden their creative horizons.
Te Kōkī, the New Zealand School of Music graduate Luka Venter has made waves early in his career after winning the NZSO Young Composer Award four years ago. Now he's received $20,000 from the CNZ-run Edwin Carr Foundation Scholarship, to go towards his Master of Arts in Opera Making and Writing, where he is studying for at the Guildhall School of Music and Drama in London. 
Charlotte Naden and Siyu Sun are the latest recipients of the Jack McGill Music Scholarship, both receiving $6,000 each. Naden will put it toward her Master of Music in bassoon at Malmö Academy of Music in Sweden, while Sun is studying at the same London school as Venter, focussing on an Artist Diploma in piano.