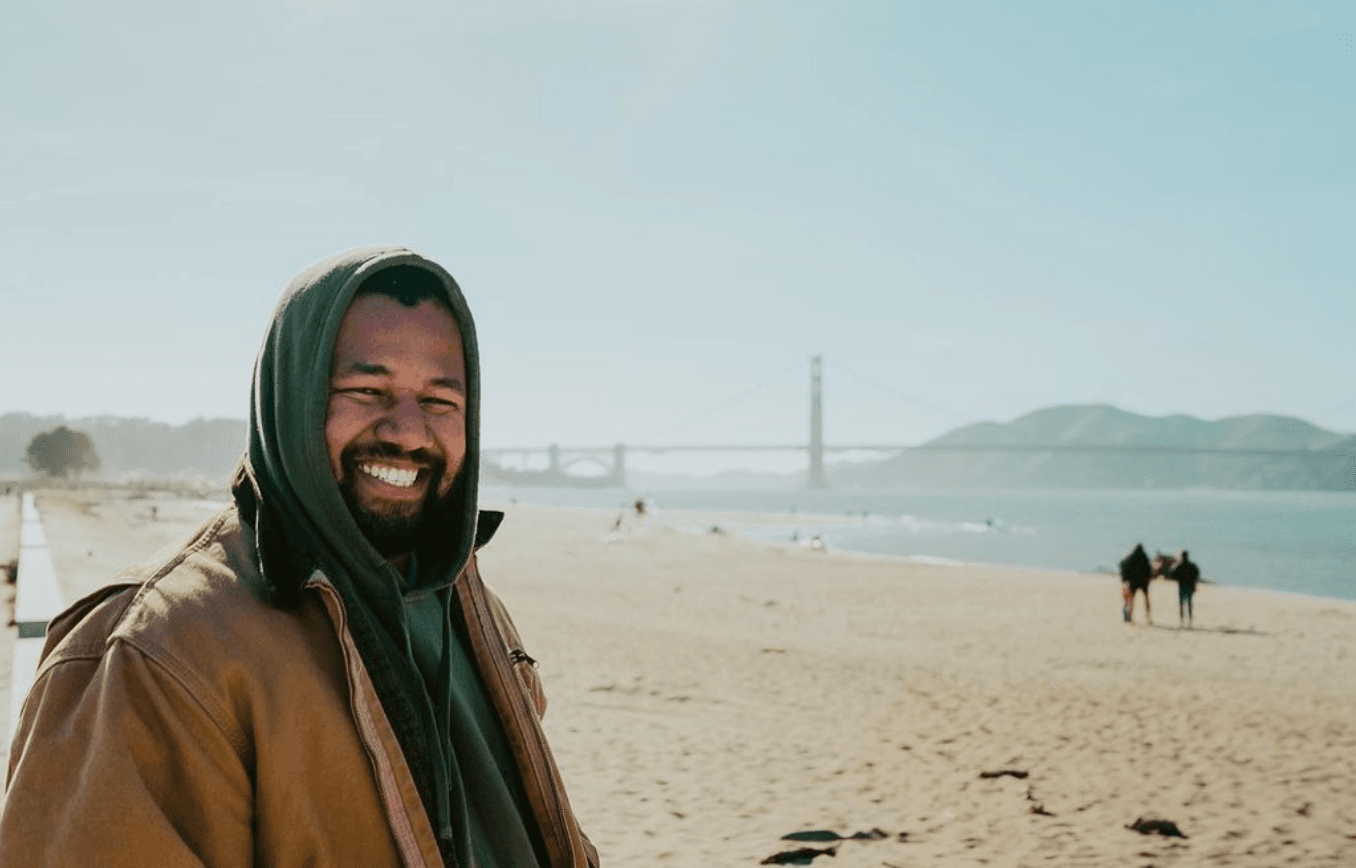 If video killed the radio star - online has led to a resurrection of Kiwi comedy.
At a time when we were robbed of the joy of live performance - there were golden linings for those performers who were digital natives during the pandemic. Through the ubiquity of smartphones and the monotony of our bubbles, comedians became comforting, familiar faces in an uncertain time.
Indeed, the stars of the comedy boon online are now the stars on the stage as well, among the headline acts for New Zealand International Comedy Festival currently underway.
If former PM Jacinda Ardern and Sir Ashley Bloomfield were the responsible parents during lockdowns, people like Joe Daymond, Janaye Henry and Tom Sainsbury were the cheeky cousins - providing a much-needed shot of comic relief to offset the anxiety.
"We were kind of terrified for our lives", reflects Lauren Whitney, Chief Executive for the New Zealand Comedy Trust.
"If you look at someone like Chris Parker, he was reflecting what people were experiencing almost immediately.
"You felt heard and less isolated and people needed that."
Whitney's comments underline the findings of an informative recent report, the Toi Mai commissioned Embracing Digital Transformation, revealing how comedians forced to pivot to online delivery during the pandemic were able to find success.
According to Whitney, those comedians who were able to forge a strong connection with their audience online reaped the benefits once in-person live comedy was feasible again.
Parker, for example, catapulted in popularity, becoming the fastest-selling artist in the 2021 Comedy Festival, and now quickly sells out shows in Aotearoa.
"People may not articulate it - but there's a really special connection to someone who was there for them in a time of need. So when they do a show, they want to feel that joy," opines Whitney.
Flukey?
"I'm still just recording videos on my phone and chucking them up and that's not gonna change anytime soon."
So says Daymond - a young comedian of Māori and Fijian descent whose success on social media has seen him springboard into television.
With a deadpan wit and knack for creating effortlessly funny, off-the-cuff videos, you'd be forgiven for thinking Daymond fell into a successful career in comedy.
"My content implies I'm this guy who just kinda floats around and things just happen to me.
"They don't really know that I've placed myself in front of them in every way I know how online - and that's how they've found me."
Daymond's natural charm belies a methodical drive.
A digital native who started his first social media content company at age thirteen, he knows how to build audiences on a range of platforms.
Echoing the sentiment of those interviewed in the Embracing Digital Transformation report, Daymond highlights authenticity and consistency as key factors for online success. He doesn't boost posts, instead chasing 'proper organic vitality'.
With Instagram and TikTok helping him grow his audience and garner international attention (where has just toured the States), Daymond says YouTube is now where he sees the biggest opportunity for building a strong and responsive audience.
"You'll find that most big YouTubers have pretty big followings across the board. But if you look at TikTokers, they'll have a massive following on TikTok but that hasn't even spread to Instagram or any of the other platforms."
Raising the bar
Prolific podcaster and self-described 'Tech geek' Tim Batt has long been frustrated that more New Zealand stand-up comedy hasn't been captured on film.
While much has been made about the negative impacts of the pandemic on the creative sector, Batt says something that isn't often talked about is the positive impact made by Government financial relief packages.
"It was the first time a lot of us had not been in debt. It made this huge psychological impact," Batt reveals.
Helped along by this financial support and the 'enforced holiday' of lockdown, Batt was able to seize the opportunity to dive into live streaming, buying new cameras and starting a 'comedy art show'.
With a high cost to film TV-ready content (early six figures, according to Batt) proving a barrier for many, Batt's since made it his mission to lend his technical know-how to friends in the industry, helping to raise the standard of their productions to the precedent set by the likes of Netflix comedy specials.
Interestingly, Batt's spirit of generosity seems to be indicative of the industry. Knowledge sharing and upskilling were the focus of Toi Mai and NZ Comedy Trust-led industry hui in Wellington and Christchurch earlier this year.
Whitney jokes that since comedians are often the 'first responders' or 'canaries down the coal mine' online, it's important that the quality of their content is high.
"They're setting the standard so it's really important that capability is in line with best practice", she says.
The dark side of social media
It's important to point out that social media is not for everyone. Comedians interviewed in the report - as well as those canvassed for this story - all expressed their concerns over its impact on mental health.
In spite of his success on TikTok (with a video lampooning the American healthcare system) during the pandemic, Batt says his concerns over just how addictive the platform can be has led him to use it with caution.
"I upload a clip every now and then, but I don't want to use TikTok - almost to the point of uninstalling it after I've posted a clip," Batt explains.
Whitney advises that understanding your personal boundaries is crucial when it comes to engaging with social media.
"Are you going to wake up at 4am in the morning and check your post - or are you able to put things down and create space for yourself?"
In the real world, stand-up comedy comes with hecklers who need the courage to throw shade in front of an audience and risk the return of service from those holding the mic. But abuse from behind the safety of a keyboard is far less brave - and often far more vitriolic.
"If you're online you're going to be getting it, 100% guaranteed," declares Daymond.
"You'll get a million people telling you you're the best thing since sliced bread and you'll get 10 people saying they hate you but those are the ones that you tend to remember."
He says the boom-and-bust nature of the industry helps him to stay grounded.
"It's always a wave.
"There are times when I'll get offered three massive things all in the same week - and you feel like the man.
"And then I'll have months where I'll get offered nothing.
"My reaction is always the same to both of those situations. I go back to 'What is my intention? What is my goal and what are my plans?'"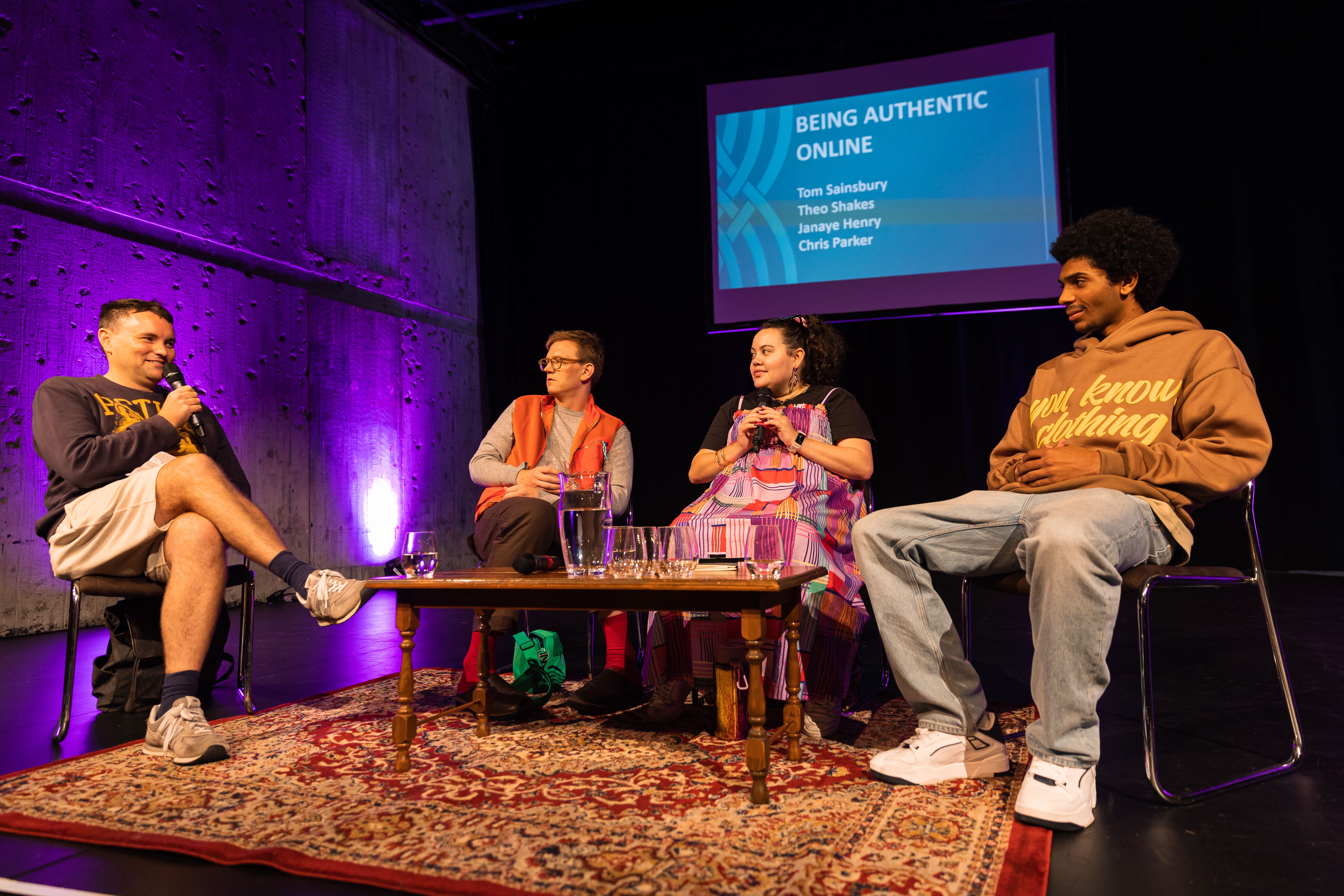 Online empowerment
While live in-person comedy isn't going anywhere, the industry is changing as a result of the immediacy and effectiveness of online platforms. You no longer have to be comfortable standing in front of an audience in a central city club to make your way in the industry.
"If the culture doesn't work for you, you can use online as a platform to find your audience," says Whitney, acknowledging it presents new opportunities, particularly for minority and marginalised groups.
"Even just not living in a city centre can be a huge barrier for people."
Batt agrees that technology has helped democratise comedy.
"In spite of the risks and pitfalls, I'm a big fan of what technology is doing for comedy overall.
"I think it's taking away power from old gatekeepers and power structures which traditionally have been very patriarchal, colonial and white.
"That dissipation of power and empowerment of artists is a really cool thing."
What comedians have learned about social media platforms
After surveying the Embracing Digital Transformation report, we discovered the following key take-outs for creatives.
While Video on Demand proved to be a convenient way to produce material during the pandemic, live content was what built community and momentum. Remember - Video On Demand has to compete with a global market, while live content can be more locally focused.

TikTok engages with a wide audience, allowing content creators to build an audience on a global scale.

For comedians interviewed, Instagram tended to lead to more tangible benefits here in New Zealand, including job offers and ad deals.

Social media posting performs best after dinner, and poorly on weekends.

Word to the wise - record a lot of content in one sitting and drip feed it onto your platforms over several weeks in the lead-up to an announcement or on-sale event.

Set and maintain boundaries for yourself on how to engage with people online, and how to look after your mental health.
Written in partnership with Toi Mai - see the full 'Embracing Digital Transformation' report here.