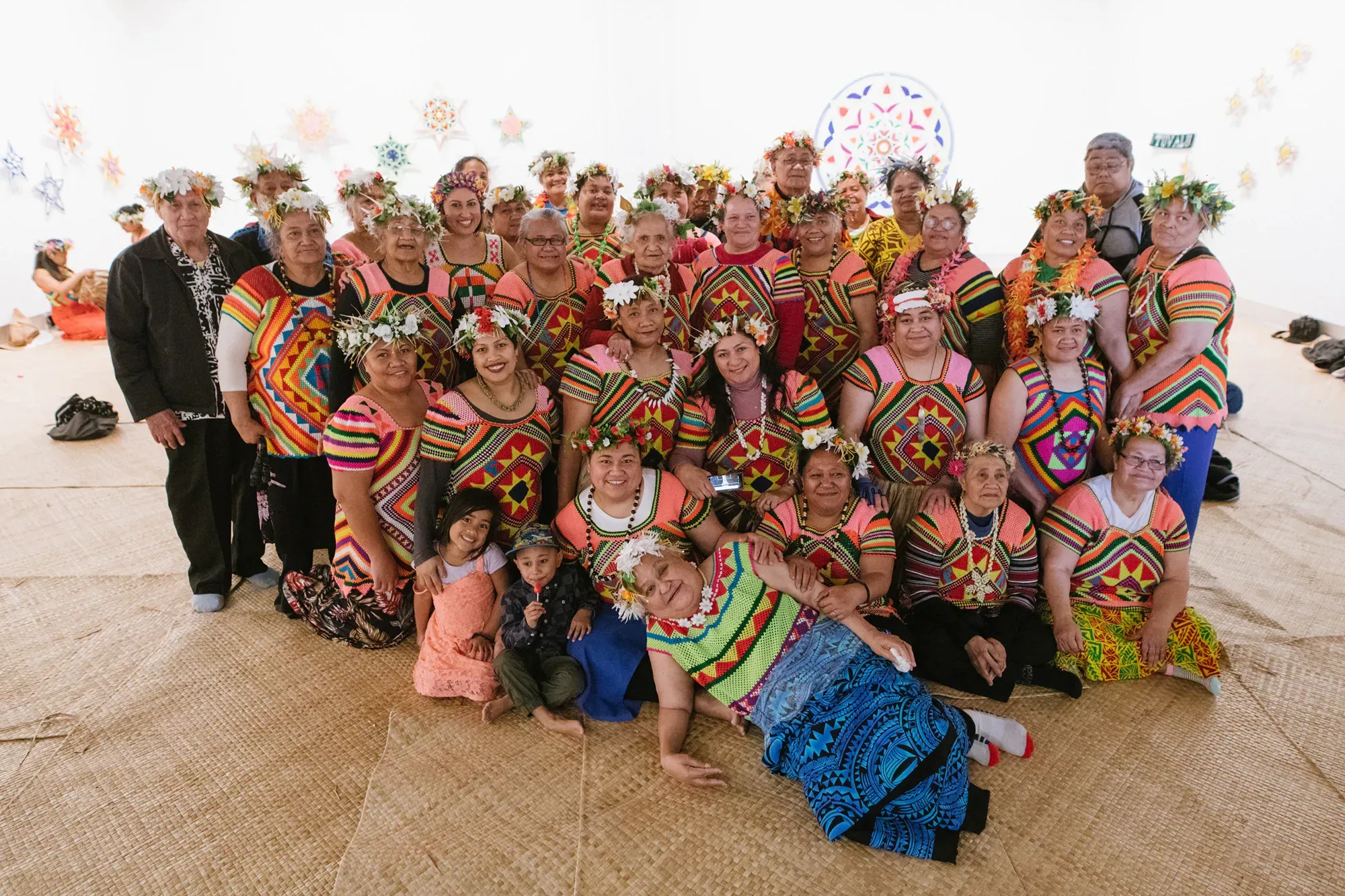 Making it count
Eighteen years and some $5,620,000 after its establishment (or $10,000,000 if you count Boosted), philanthropic hub The Arts Foundation is taking a 'pause to evolve' its strategy and the way it invites people to give to the arts. The foundation's research found that 'the motivations for giving to the arts and the values that drive arts philanthropy are changing'. Accordingly, as the foundation works on how it can 'best serve the arts in New Zealand', the 2018 NZ Arts Awards are on hold until 2019, as are other financial awards for artists, (the Katherine Mansfield Menton Fellowship and Harriet Friedlander Residency are the exceptions).
The freezing of one of the main philanthropic streams in the country has stimulated discussion that has long been dormant in the public sphere. As philanthropist and columnist Anna Connell wrote in a 2017 Newsroom article, public conversations about what philanthropy might look like once 'we are no longer blessed' by the generous gifting of an aging generation are few and far between. And this merits discussion because like any industry, the arts need diverse income streams.
Picking this conversation up again with Simon Bowden, director of the Arts Foundation, and Anna was Lynn Freeman on RNZ. Barriers to giving, how giving can be more impactful and the pressures of contemporary life provided the backdrop to changing arts patronage; effective use of digital platforms, 'offering an opportunity to be part of the arts' and diverse payment models were some of the proposed solutions to creating a more sustainable giving culture.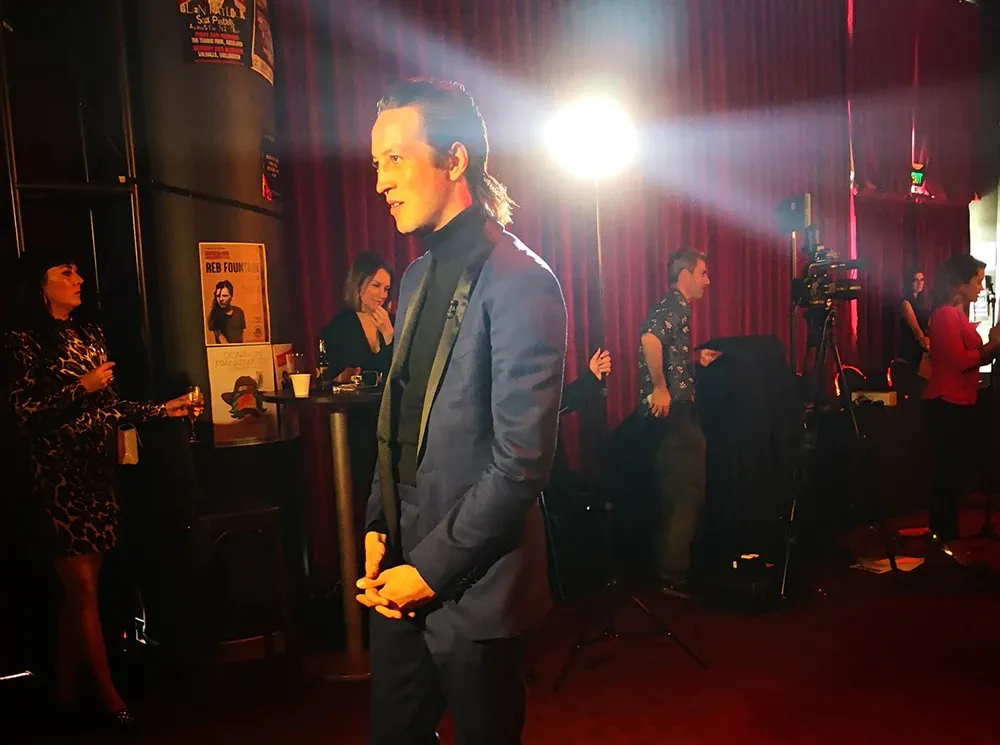 In the limelight
Marlon Williams bet Unknown Mortal Orchestra, Chelsea Jade, Troy Kingi and The Beth's Elizabeth Stokes to take out the 2018 APRA Silver Scroll Award on October 4 with his song 'Nobody Gets What They Want Anymore' (The Big Idea spoke to Marlon about his win here). As is tradition, all the finalist songs were played by different musicians on the night to highlight the possibilities inherent in a well-written song. With Bic Runga as this year's musical director, there were some interesting combinations – to see all the performances, visit RNZ's round up here. Also on the runsheet was Jenny 'Break in the Weather' Morris's induction into the New Zealand Music Hall of Fame.
NZ on Air has announced that it will put $10,000,000 towards '22 new factual projects, reflecting New Zealand's diverse identity'
Moss Patterson's large scale performance work ONE: The Earth Rises made the news last week. This dance, which was live for one night only in South Auckland, narrates a whakapapa of the Manukau region and involved cross-cultural and cross-disciplinary collaboration with over 50 dancers, professional and amateur, as well as Auckland Chinese Philharmonic Choir, UNITEC Performing Arts School, James Cook High School and Te Kura o Nga Tapuwa. You can read Moss's advice to his 22-year-old self here.
NZ on Air has announced that it will put $10,000,000 towards '22 new factual projects, reflecting New Zealand's diverse identity'. Religion, homelessness, music, suicide, nature and living with disabilities feature among the new content 'that reflect the diversity of our people'.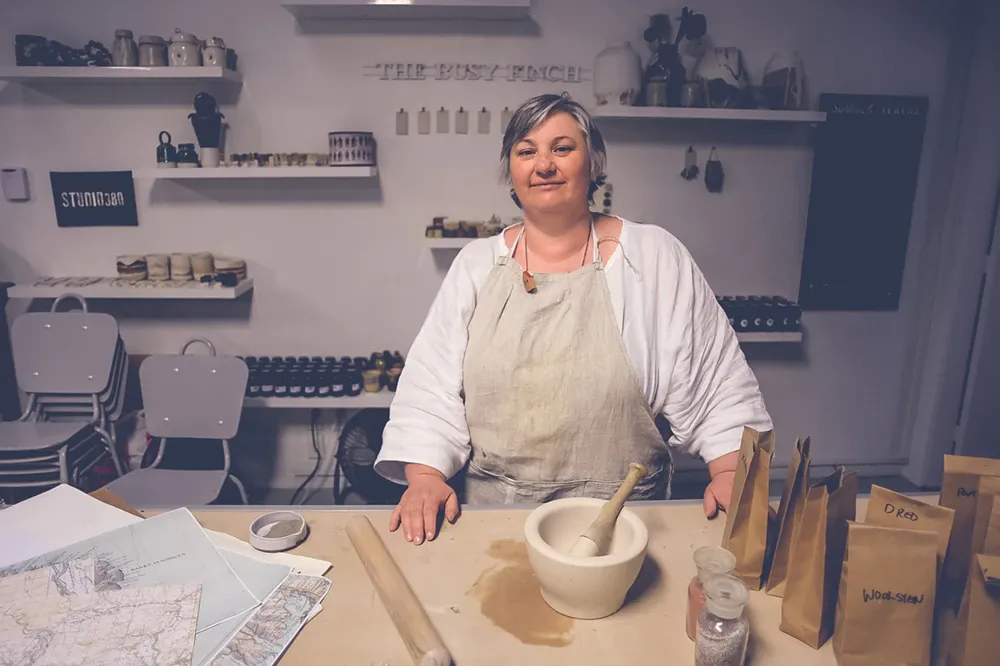 Tatyanna Meharry will teach clay-making from local resources at Necessary Traditions. Photo by Justyn Denney
Craft makes a come back
Craft is on the rise and in the news with several firsts. A recent article in the Guardian describes craft not only as 'welldoing', but also as the 'UK's fastest growing creative industry'.
Celebrating craft's contemporary relevance in Aotearoa is Rekindle's inaugural Necessary Traditions Festival – the first of its kind in the country. According to Juliet Arnott of Rekindle, craft is a necessity 'both in terms of our wellbeing and the health of the ecosystems we rely upon'. From 8 November to 17 November Christchurch's Arts Centre will welcome a diverse group of 'resourceful' craft practitioners. Demonstrations and workshops range from pin-hole photography to Windsor chair-making and kintsugi: the Japanese art of repairing - and honoring - broken ceramics. Among the 40 craftspeople participating are Tatayanna Meharry (who has just won the WOW Supreme Award with her sister for the second time), celebrated textile practitioner Vita Cochran, K Rd design store An Astute Assembly, and Richard Hare: Aotearoa's only traditional greenwood chair-maker.
Craft is on the rise and in the news with several firsts. A recent article in the Guardian describes craft not only as 'welldoing', but also as the 'UK's fastest growing creative industry'.
On September 24, the Prime Minister announced the inaugural winner of the Emerging Practitioner in Clay Award. Wellington artist Oliver Morse received the loot: the $10,000 Rick Rudd Foundation Award, which focuses 'on early career artists, and highlights the value of ceramic practice to the local, national and international community'.
The first solo show of 2017 Creative New Pacific Heritage Award recipient Lakiloko Keakea has opened at Ponsonby's Objectspace Gallery, the public gallery 'dedicated to positioning craft, design and architecture' in a way that provokes 'new assessments about works and practices'. Her woven fafetu, 'kaleidescopic – mesmerising, brightly lit, and filled with an array of extraordinary patterns', are the result of five decades of practice. As the NZ Herald reported, Laikiloko is a member of Fafine Niutao|Aotearoa, 'a 100-strong group of women from multiple generations who have met regularly for six years to practise Tuvaluan art forms' and keep them alive. These works are showing until November 11.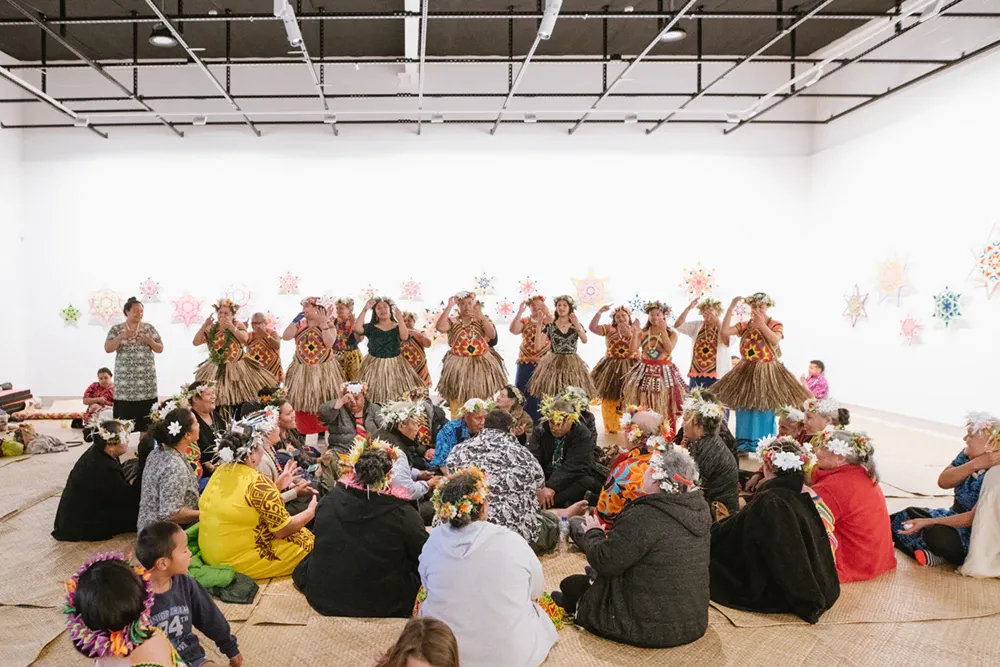 Lakiloko Keakea's Fafetu exhibition opening at Objectspace. Image by David St George
Pacific Exchanges
Recognition of the role that Pacific arts play in Aotearoa's cultural landscape is also on the rise. It was announced last week that parliament will host the Creative New Zealand Arts Pasifika Awards for the first time on October 24, and that the ceremony will also celebrate the recently launched Pacific Arts Strategy 2018-2023, set to guide investment into Pasifika arts. Additionally, four master artists from Tuvalu will visit New Zealand in mid-November as part of Creative New Zealand's Pacific Heritage Exchange Programme. If you want to connect with the artists directly, there is a point of contact on the CNZ page here.
Wellington City Council's freshly appointed Indigenous Arts Advisory Group, which includes council staff and external arts professionals, has a call out for applications from Māori artists living in the Wellington region for the recently launched Canberra Wellington Indigenous Artists Exchange programme. All information about the programme is here.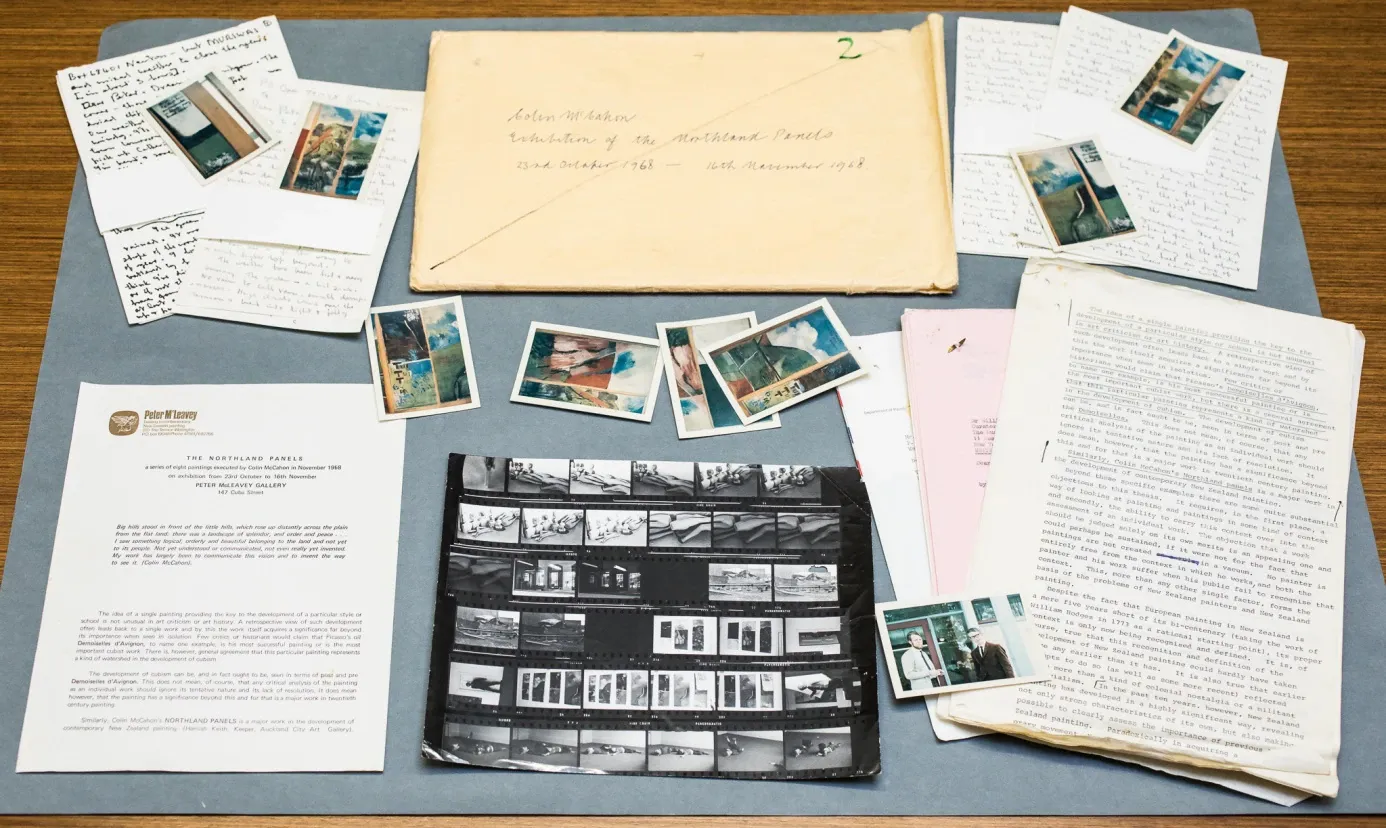 Contents of exhibition file number 2. - McCahon's Northland Panels 1968, featuring photographs, correspondence from McCahon and promotional material from the Gallery. Photo by Mark Beatt.
In and out of the archives
The Peter McLeavey Gallery, New Zealand's oldest dealer gallery, is running an exhibition to mark the 50th anniversary of its opening. Art dealer Peter McLeavey's 'extensive and significant private collections of photos' are on display. The importance of this exhibition – in terms of the history of photography – is discussed here on RNZ.
As mentioned here in Lowdown #20 a few weeks ago, McLeavey's archive has been acquired by The Alexander Turnbull Library. Described as 'a rich … documentary heritage charting the development of New Zealand's contemporary arts scene during the second half of the 20th century', the archive includes exhibition files, correspondence with artists, photographic collages, as well as catalogues and sales ledgers, which indicate the development of the NZ art market and culture. The archive will be available by request late 2019/early 2020.
Coming out of the Alexander Turnbull Library archives and into the public sphere is a series of recorded interviews with New Zealand authors that have been launched as podcasts by the NZ Society of Authors (PEN NZ Inc). The series looks into the 'drama of writing lives', as the NZ Herald headline proclaimed, and how these writers fought for freedom of speech, the establishment of an artistic community and good working conditions. Gordon McLauchlan, Lauris Edmond, Kevin Ireland, Tessa Duder, Witi Ihimaera and Joy Cowley feature among the authors. The first two podcasts are available here.
In a similar vein, the Going West literary festival in West Auckland has been quietly archiving every session in its 23 year history in the West Auckland Research Centre at Henderson Library. You can get a taste of recent festivals with their first set of podcasts, up here.
And finally
After eight years at Museum of New Zealand Te Papa Tongarewa, Sarah Farrar has been appointed Head of Curatorial at Auckland Art Gallery.
Want more of the Lowdown? Check out past Arts Media Lowdowns here and subscribe here to our weekly bulletin so it comes straight to your inbox. News and content ideas are welcomed for future editions of Arts Media Lowdown. Please send to Lowdown editor [email protected].