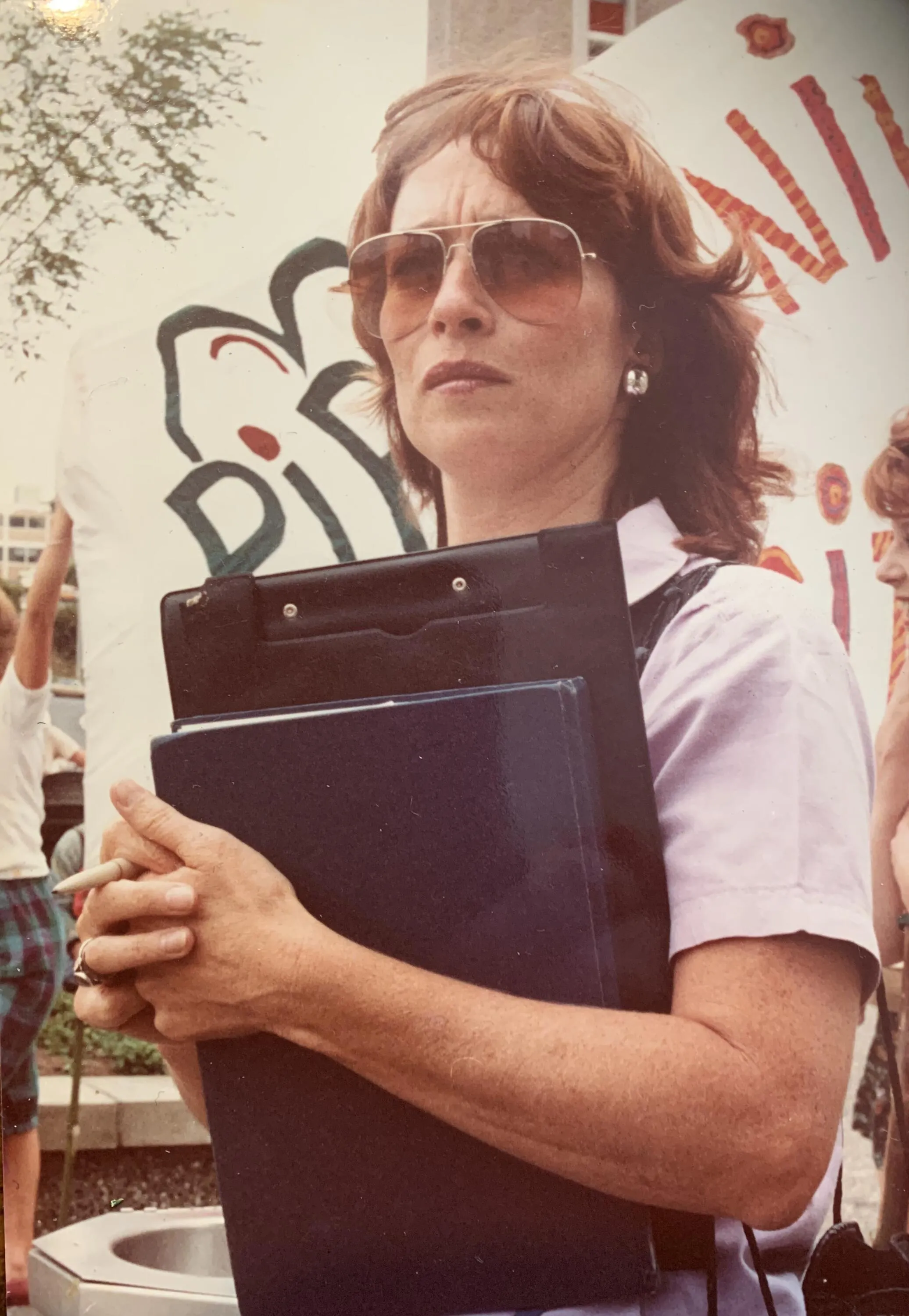 To celebrate International Women's Day 2021, The Big Idea is revisiting some of the stories that recognise Aotearoa's leading wahine toa of the arts. This story was first published in 2020.
Think of Sandi Morrison as the Kris Jenner of the arts.
No, she doesn't have a coterie of infamous offspring worth billions or 35 million followers on Instagram. She lives in Thames, Coromandel, rather than Bel Air, Los Angeles. But like Jenner, Morrison is a woman of a certain age, negotiator par excellence and a multi-tasking boss lady manager of renown. Like the world's most famous Mom-ager, she's had her fingers in many, many pies. And like Jenner, she can organise, elevate and agitate the s&*t out of anything.
"She's a leader - a wahine toa - and she has always been interested in thinking in a fresh and new way," says Gisella Carr of Morrison. "She's danced in and out of organisations, driving really innovative and big-scale meta-thinking. She's a connector and she's always had an intellect that's really radical at heart."
Morrison, who has spent almost 50 years hustling in the arts, is also a snazzy dresser: on the day we chat, she's resplendent in a jaunty beret and a red bomber jacket. She's a fast talker; ask her anything and she'll tell you all about it at break-neck speed. Such as how she started her arts career in 1975 as the business manager of the small, independent Movement Theatre. A post-graduate diploma in drama at University of Auckland followed, under the tutelage of Mervyn Thompson, and meant that she dabbled in some acting (Greek classics and Chekhov plays). She had already been to Victoria University of Wellington to study French and had returned to study English literature too, but it was arts administration and management, rather than treading the boards or writing novels, that was her calling. So she produced opera, pantomimes and the first arts festival in Auckland.
A Colourful Career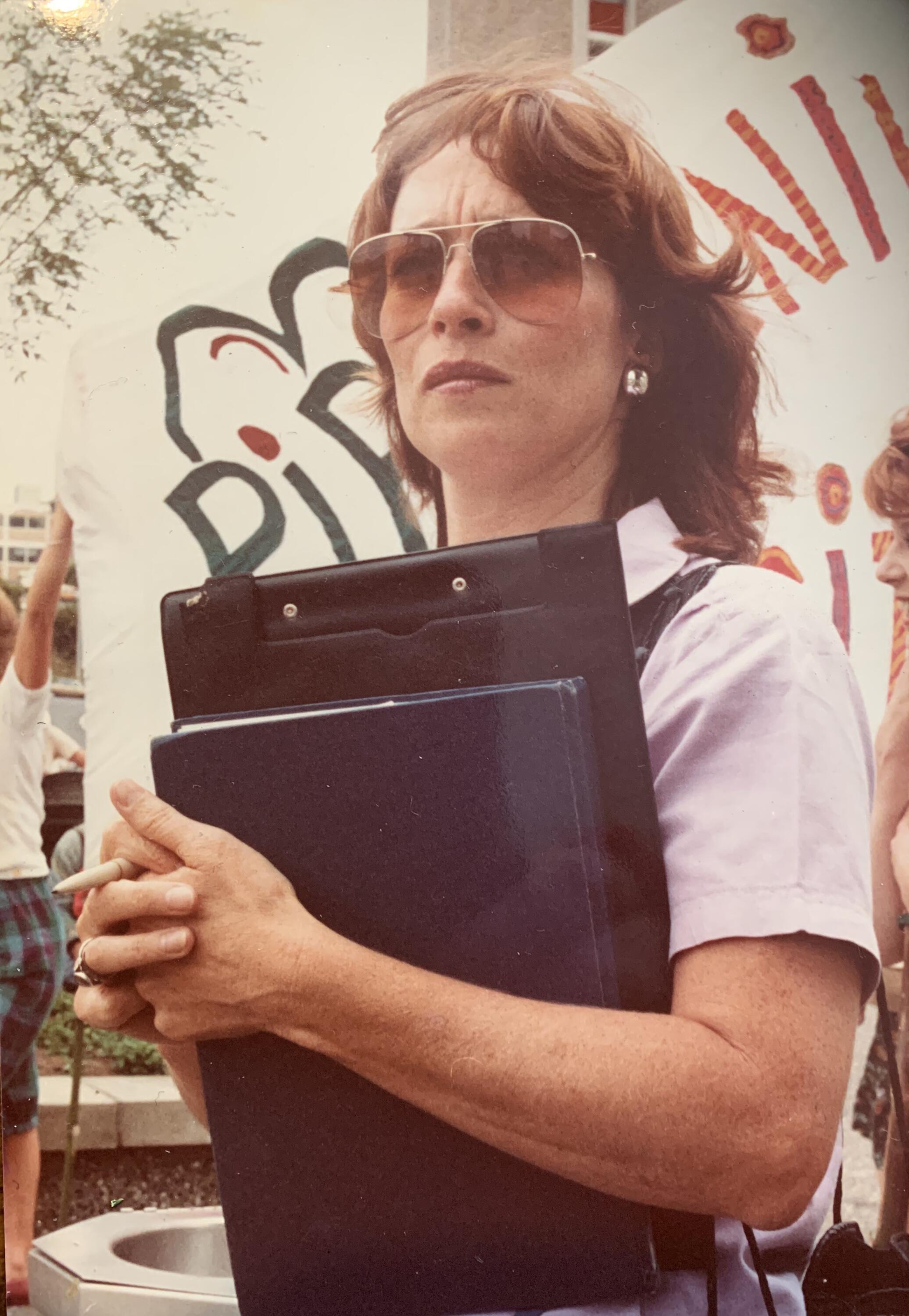 In 1980, Morrison went to work for Auckland City Council's Parks & Recreation department where she was given the task of creating People in Parks, an initiative that brought performing arts to Auckland's outdoor spaces.
"It was really quite marvellous," says Morrison of the job. "I had two children and just couldn't sustain the hours of production work, so that's what I did. They gave me a lot of entrepreneurial space, a lot of room to initiate and support new programmes in the arts and community services. I was given access to resources in what I was interested in. It was a really good decade."
"She was an absolute trailblazer, so vibrant, encouraging, positive and somebody who clearly was a real leader," says Dr Hinemoa Elder, who was employed by Sandi as a dancer in People in Parks in 1983.
Ten years later, when the council merged with smaller borough councils in Tāmaki Makaurau, Morrison had had enough of the bureaucracy. So the then-manager of Arts and Employment for Auckland left the council and went to work for the government's Labour Department on ARTWORK, a scheme that employed artists.
"We massaged the Labour Government to spend millions of dollars on these community programmes," recalls Morrison, 74. "It was marvellous because you could use your imagination; fabulous performers and sculptors and things. We were able to seed all these things and a lot of little arts companies were formed as a result; those initiatives went on to thrive and survive."

Personal & Political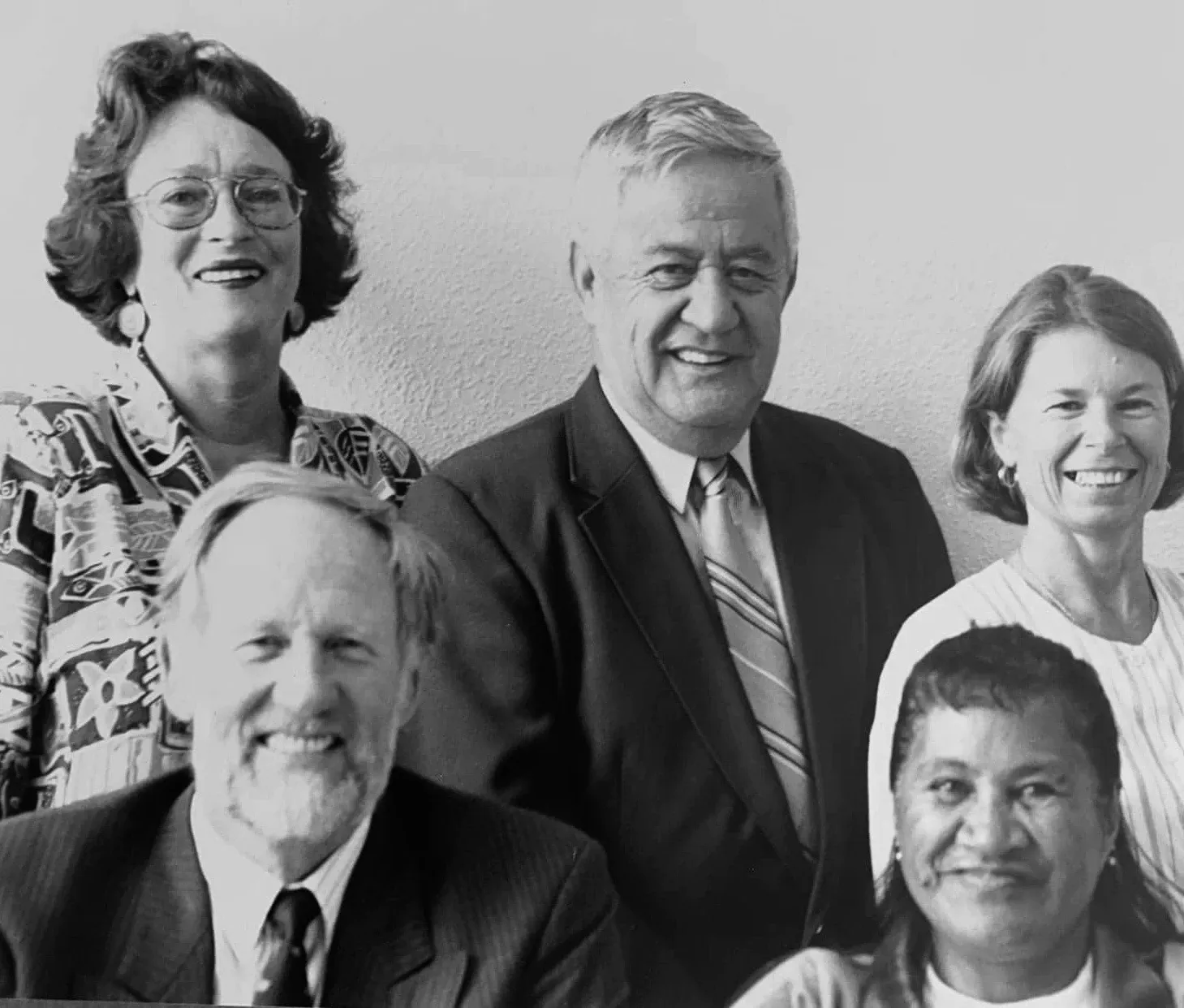 Sandi Morrison (top left) with Auckland New Venture Trustees (clockwise)Danny Tumahai, Yvonne Powley, Esther Davis and Richard Higham. Photo: Supplied.
The job aligned with Morrison's community ethos and political philosophies. "I was definitely an advocate for the arts and quite an activist," Morrison says. "I never had boundaries between professional arts and community arts; I saw it all in a much more holistic fashion. At times it was frustrating and things would take too long or I wouldn't agree with policies but I felt privileged to be involved and to be working in things I was passionate about.
"I had a daughter and a son [former international cricketer Danny Morrison] and I was a single mother. I was into women's issues and a feminist in terms of policies and my lifestyle was about living for the things I thought important in society."
"I never had boundaries between professional arts and community arts; I saw it all in a much more holistic fashion."
"She's an absolutely authentic person," says Carr, who like Morrison has worked in the arts for decades (currently as Head of Arts, Culture and Community Services at Wellington City Council and ex CEO of World of Wearable Art). "She draws people to her because of her innate honesty. She's a wise woman and she's very clear what she stands for and stands in her own truth. Her different modes of working and thinking in deep community terms — these were radical in the '80s."
But Morrison's purview was never only about the arts. While still at the council, she was appointed to the Hillary Commission, a crown entity for sport and recreation. After ARTWORK, she went freelance in the not-for-profit sector, where she worked with Ngāti Whātua, economic development agencies, and chaired working parties for Internal Affairs, while also working on arts projects and setting up some of Auckland's most renowned arts spaces.
"I was interested in young people and their access to cultural references," she says. "In the '80s, I had supported the Māori sovereignty movement; I prioritised schemes which had carvings of wananga. Probably I was always propelled by some kind of vision of society, where we could do better or there could be more change. For me, the arts were critical for a joyful celebration of identity and culture and for community development. I was passionate about that."
A belief in biculturalism had been inculcated in Morrison during her childhood in provincial New Zealand. She's South African by birth, born in Capetown, but moved to Aotearoa when she was 12. Her family lived all over small-town New Zealand for her father's job with the Ministry of Works and she changed schools many times.
"She draws people to her because of her innate honesty."
"We went to every Māori cultural group that was performing; more than most New Zealanders," Morrison reflects. "That affected my sense of identity. I thought that cultural identities were so important."
"Before the days of this talk about diversity and inclusion, Sandi was all about that," confirms Elder, who has gone on to become a doctor and community leader, working with Sandi on the board of Arts Regional Trust (now Te Taumata Toi-a-Iwi) for many years. "She was ahead of her time. She had a unique set of experience, a unique lens through which she critically analysed the arts in wider Auckland and Aotearoa as a whole. She's a visionary."
The love of the arts came earlier, from Morrison's grandmother. "You come into this life with particular tendencies and you feed on things that spark interest in you," Morrison says. "I loved going to my grandmother's in South Africa because classical music was playing. I love opera now because of that. She took me to see Margot Fonteyn dance. She laid the foundation for something I got really interested in."
A Driving Force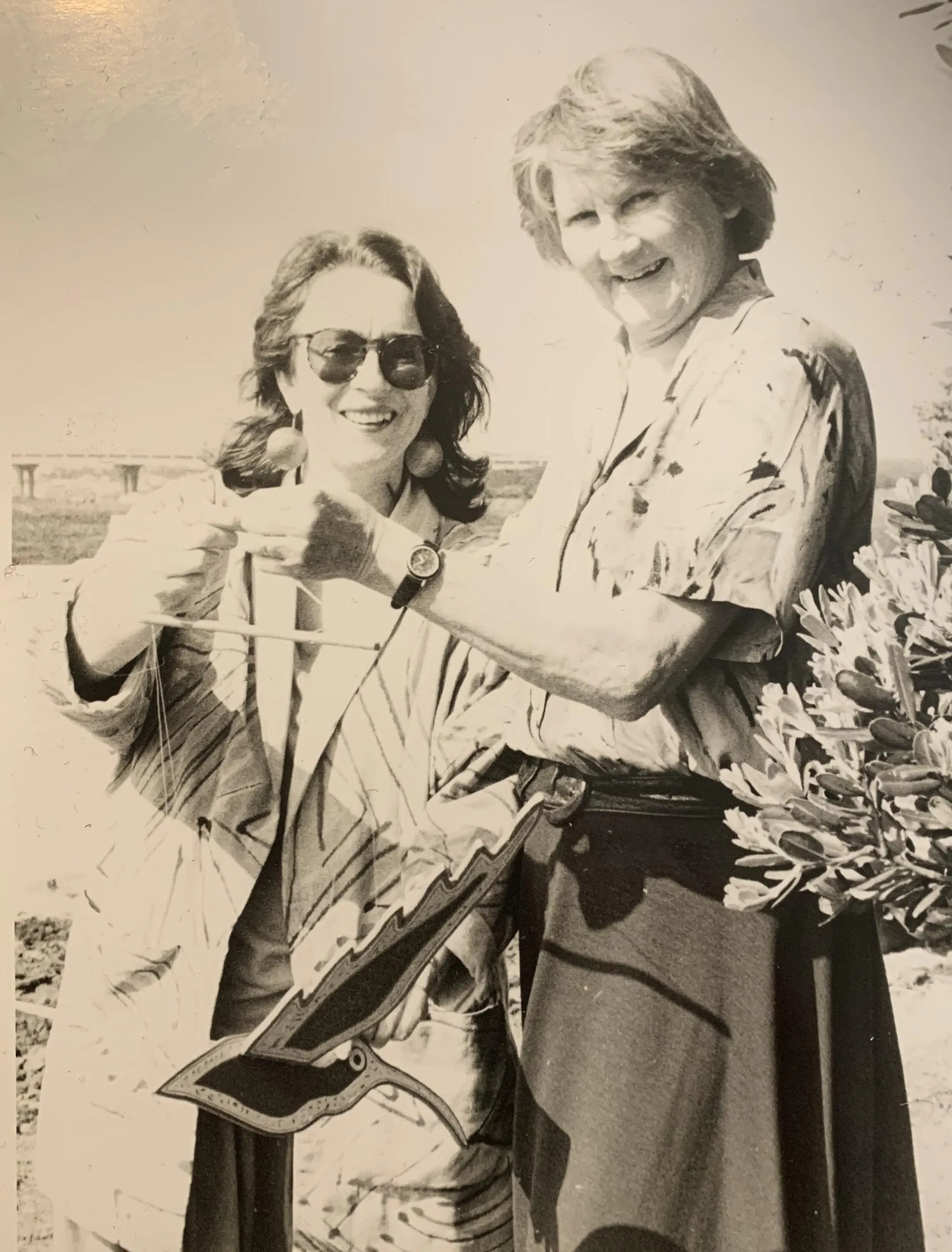 Morrison (left) at Waderbirds : Odyssey of the Wetlands, an innovative arts/science/environmental Project in the early 90s. Photo: Supplied.
Those two cultural themes — art and identity — continued to motivate Morrison. "When I was appointed to the Arts Council in the mid-90s, I thought there was going to be a whole new cultural paradigm devoted to Aotearoa, the diversity of the arts, what was happening at a community level," says Morrison. "It had that potential. But it's taken until the 21st century to understand that indigineous cultures aren't to be siloed in the arts; that there's a bigger vision for all the Pacific peoples and Māori in New Zealand."
"Pushing the boundaries...that's something that's part of my DNA."
Morrison, who was awarded a Queen's Service Medal for public services in 2004, joined the Arts Council of Creative New Zealand Toi Aotearoa, became a founding trustee of Arts Regional Trust Te Taumata Toi-a-Iwi (she's deputy chair to this day) and helped to set up Artspace and Q Theatre. One of her bigger endeavours was in Glen Innes, Auckland, working on a pilot on how to think about intergenerational unemployment in families. Morrison was a driving force behind the establishment of The Big Idea and spent 15 years on its board of trustees.
"The Big Idea fills a gap that didn't exist," says Morrison. "It's provided an opportunity to do quite innovative things, to resource innovation. The kaupapa and the people involved over time have been people really interested in pushing the boundaries and that's something that's part of my DNA."
Back to the Future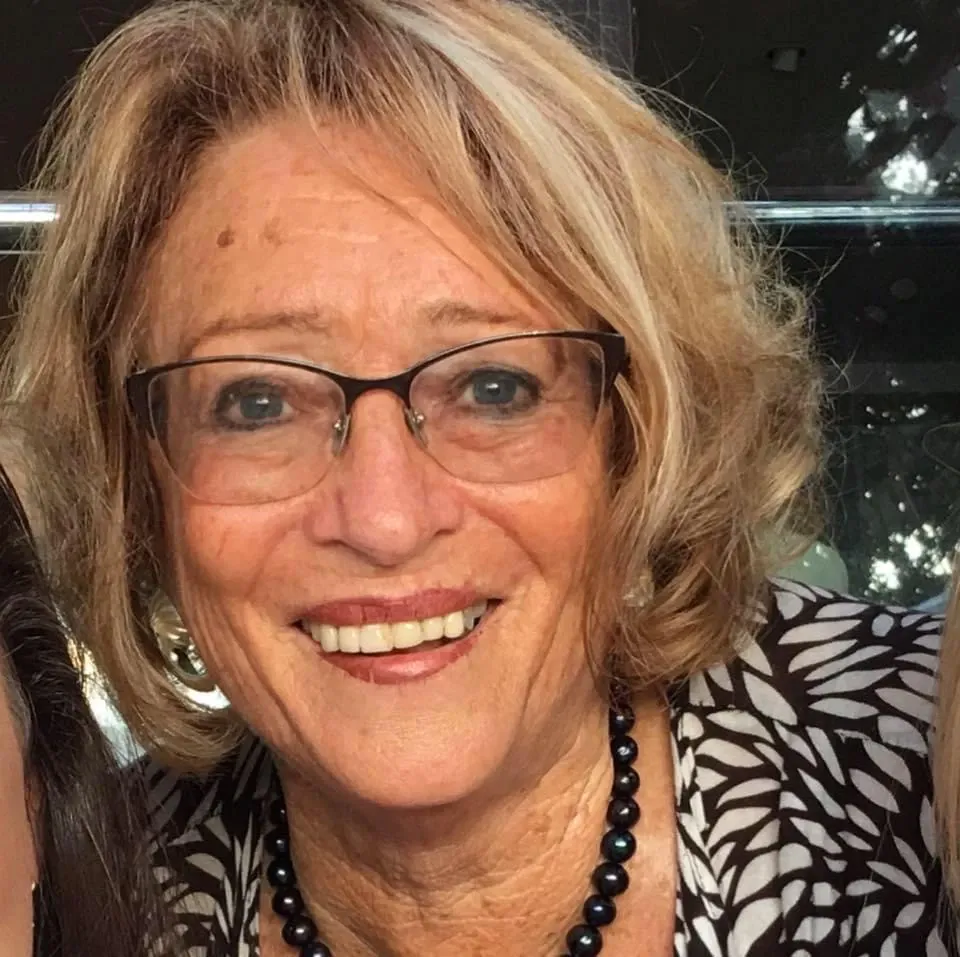 Sandi Morrison. Photo: Supplied.
Morrison left the North Shore of Auckland for the Coromandel a couple of years ago. Unsurprisingly, she's involved with the Thames Public Art Trust. Regular trips to Auckland are motivated by nights at the theatre and film festivals and exhibitions. So, what kind of shape are the arts in right now? The Kris Jenner of Aotearoa believes we're not where we should be.
"I am concerned that whenever things get tight, the arts are the first to get the chop," she says. "As if they are a luxury or an addition. We still haven't managed to really get the recognition of the value and total necessity for resourcing and supporting arts and culture and creative expression. It's essential to a thriving society. Look anywhere in the world and where arts are flourishing, there's significant public investment. It's fantastic what we do here, given it's not heavily resourced, but we're still up against it in terms of having to prove the need to resource the arts. All of this is so critical for who we are and for healthy societies."
Council cuts and post-COVID budgets haven't helped. "I think it's going to be very grim," Morrison says. "Creative New Zealand responded well to the virus and the impact of lockdown. Jacinda (Ardern) stepped up and provided significant input to the negative impact on the arts. But unless there are long-term ways to think about resourcing the sector, it's very grim.
"As a society, why wouldn't we invest in that part of creativity and what artists have to offer? We spend so much on so much other crap."
Morrison adds "it's good to look back and not have any big regrets about your choices or wish you'd had another career. A lot of my work was unpaid or pro-bono but I sustained myself. It wasn't difficult and I've been able to get involved in things that are close to my heart and my own vision."
"As a society, why wouldn't we invest in that part of creativity and what artists have to offer? We spend so much on so much other crap."
"We have a saying in the Māori world - 'he wahine marae'," says Elder. "It's a saying that paints a picture of a woman that is like a marae and provides the aroha, sense of history, structure and strength of being at a marae. That saying epitomises Sandi to me. She's a goddess."