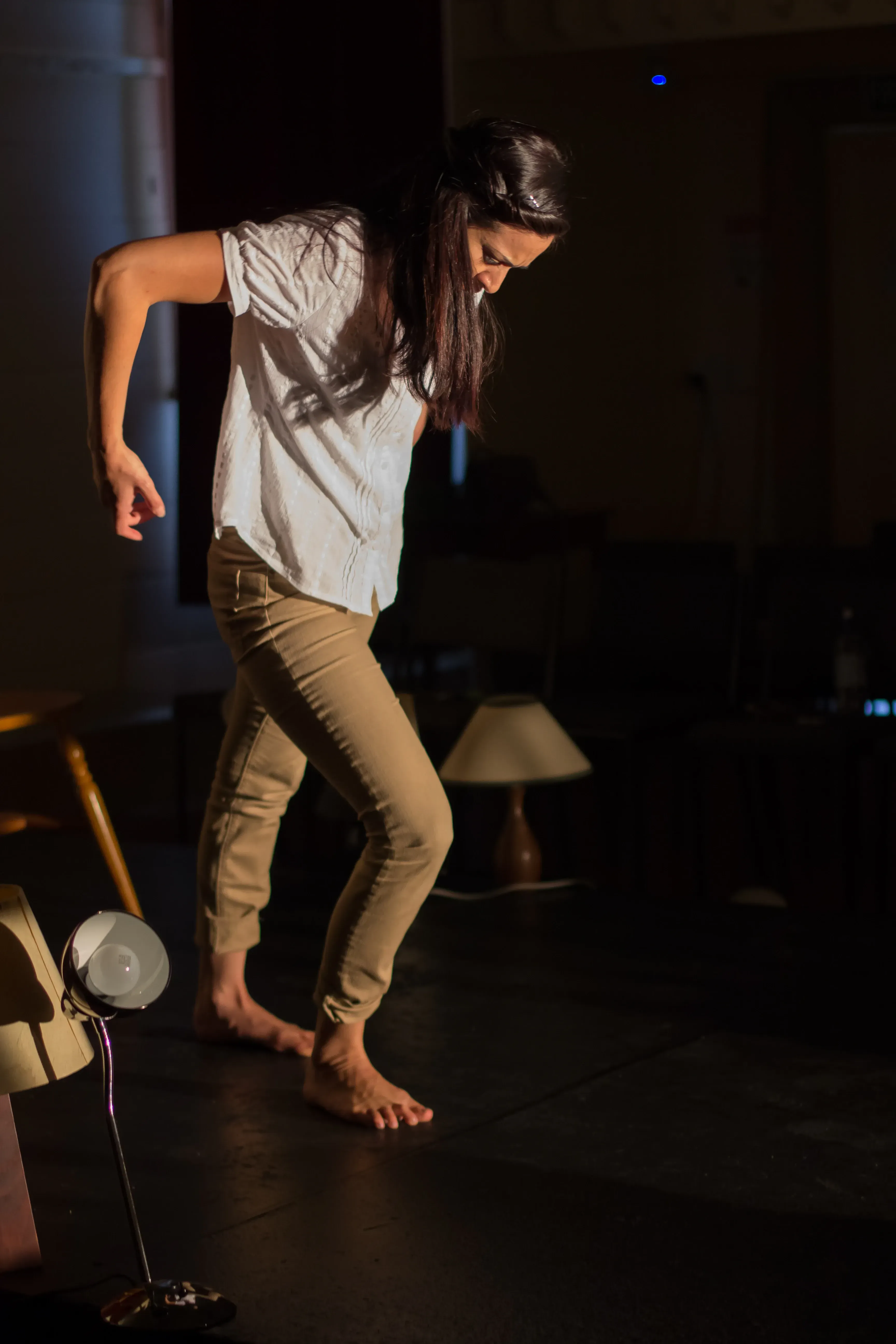 Kali Kopae is known for her virtuoso performances and is an exceptional songstress, but this talented wahine brings more than just acting skills to her latest collaboration with partner Jamie McCaskill. Not in our Neighbourhood is a work that portrays real issues that face real New Zealand women and the challenges expressing and exposing those vulnerabilities. Kopae shares with Dione Joseph how this work is one of the most important pieces of theatre she has made.
* * *
"When I first performed this work for the women from the Hauraki Women's Refuge the audience was utterly shocked," she says. 
"Understandably these women don't really talk to each other about what they've been through, so seeing what happens when you bring all these very different women together into a house, and they have to live together with the craziness that comes with it, it was a very powerful and emotional experience for a lot of them."
Written by Jamie McCaskill (Tikapa Productions) and performed by Kopae, this work had its humble genesis after their involvement in the Hauraki Women's Refuge, the former as a performance advocate and Kopae initially supporting fundraising events and then working with the daily running of the place, organising food and looking after the house and garden.
"I am truly humbled and honoured to be able to share the stories of these women and take them to the stage," she says. "I believe the work reveals a truthfulness that many people haven't yet encountered or even acknowledged because it's often still seen as taboo subject - but domestic violence isn't isolated to any particular demographic or class, it exists and needs to be addressed."
The show is hardly didactical in its approach. Kopae plays five characters in this one-hander: Maisey Mata, a filmmaker who is invited to Te Whariki Manawahine o Hauraki to interview clients, and Sasha, Moira, Cat and Teresa - each of whom offer a window into a deeply personal world.
"Each woman comes with her own story," explains Kopae. "Sasha is a 23-year-old woman with five children and she has a relationship with her guardian when she was 14 and then became pregnant when she was 15. She is the hot tempered one in the play and one of my favourites."
"The other character I really like is Cat. She is the quiet older Maori woman who is the introvert of the play, and while a lot of the other women talk fast, she is contained and quiet and shy. It brings a different rhythm to the play and also to the stories, each one is unique."
Both Kopae and McCaskill have concentrated their efforts in creating a work that ensures that audiences go away "having something woken up in their brain". As Kopae explains, "It's not just battered women turning up, it's your aunty, your cousin, and it's never the people you expect."
One character in particular always surprises audiences and Kopae is keen that the work continues to shatter conceptions. "One woman comes from a wealthy and privileged background but has been in an abusive situation for years and years and she goes to safe houses because she's too scared to tell her friends," says Kopae. "This is partly because she's worried that her rich business friends wouldn't believe her, or on the other hand that they would and think she was stupid. There's always more to each story than you expect."
For Kopae engaging, developing and investing in these different characters has been part of the creative journey but it's also had its challenges. "Sometimes my mouth isn't doing what it wants and I have to change some things but I'm very lucky that Jamie is really supportive of working on the script together. It's about finding a rhythm that does justice to their story and allowing that rhythm to find itself in my body and in my voice, for clarity for my own sake and the audience."
Kopae hopes that the characters do read as universal and that audiences can recognise and empathise with the women to know that there is a place that is safe, and more importantly, no one needs to be alone.
About Kali Kopae (Te Arawa/Ngati Pukeko) 
Kali graduated from the National Academy of Singing and Dramatic Art on 2005. Since graduating Kali has enjoyed an exciting career in theatre and music. A year out of drama school Kali was offered a 6 month acting internship with Downstage Theatre. During this period she got a taste and drive for professional theatre. From this she went on to perform in various theatre shows with Tawata Productions, Centrepoint Theatre, Circa theatre, Capital E and is a member of the iconic girl group The Beatgirls. In 2008 Kali was involved in creating He Reo Aroha with Tawata Productions a production that showcases her original music.