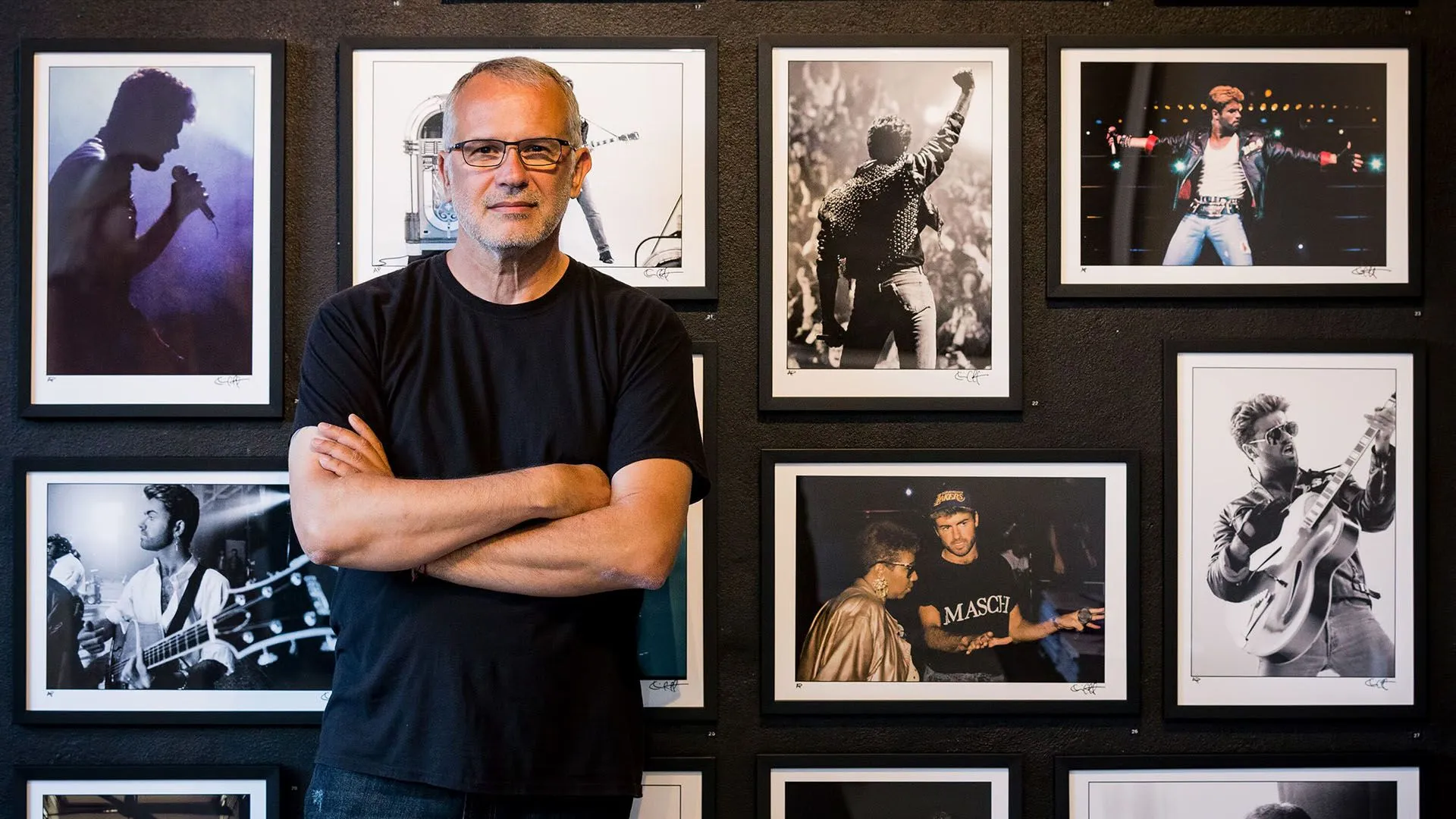 This week, one of the most respected photographers in the US entertainment industry is on our shores.
His work regularly seen in the likes of Rolling Stone and on more than 200 album covers, Los Angeles based music photographer Chris Cuffaro is credited with iconic shots with the likes of Nirvana, George Michael, Iggy Pop, Nick Cave, Pearl Jam and the Red Hot Chilli Peppers - among others.
In Aotearoa for the first time to present his Greatest Hits photography and multimedia exhibition at Grey Lynn's Indigo Studios, The Big Idea invited Cuffaro to be part of a great Kiwi creative tradition - our much loved Advice To My 22 Year-Old Self column.
I'm 62 years old now and have been shooting for 52 years now.
Yes, I started when I was 10. Yes, I was very serious at 10. I knew I wanted to be a photographer for the rest of my life from day one. I knew I wanted to create and be great.
I knew photography was fun and I wanted a fun life.
So, here I am… I've done what I've love and I'm grateful for it. I've always worked hard and nothing has ever been easy. But, I've always had fun.
If I had to give any advice to my 22 year-old self, I would tell myself what I've learned all these years…
First - do the work. Always do the work. Shut the fuck up and do the work. Work ethic is everything. Less talk & more work.
Second - every 'no' brings you closer to a 'yes'. Don't be afraid to ask for anything from anyone. The worst thing you could hear is no.
Third - be nice! Be fucking nice! People do not want to work with assholes! Be nice!
Fourth - live to love. Build your life with a foundation of love. Love is the answer to everything. Love to live.
Fifth - It's not what you shoot, it's who you shoot.
Nirvana. Photo: Chris Cuffaro.
Last - my favourite quote means so much to me now and I live by it. "A goal without a plan is a wish."
If you want to do anything, make a plan. If you want to be the best, have a plan. Have a plan for life, work and love.
These are the basics I would tell myself. I've been blessed to have many great mentors - I still do. I mentor over 50+ people myself. I love helping everyone live their dreams, because I have lived mine.
Simply put… go BIG or shut the fuck up!
Chris Cuffaro's Greatest Hits free exhibition features over 60 frames works and runs Wed 8 - Sun 12 February with an artist talk on Thursday and a photography workshop on Saturday - all details here.
Cuffaro will also be doing a Kiwi musician photo shoot to be exhibited in May and auctioned afterwards, with all proceeds to support charity partner MusicHelps.