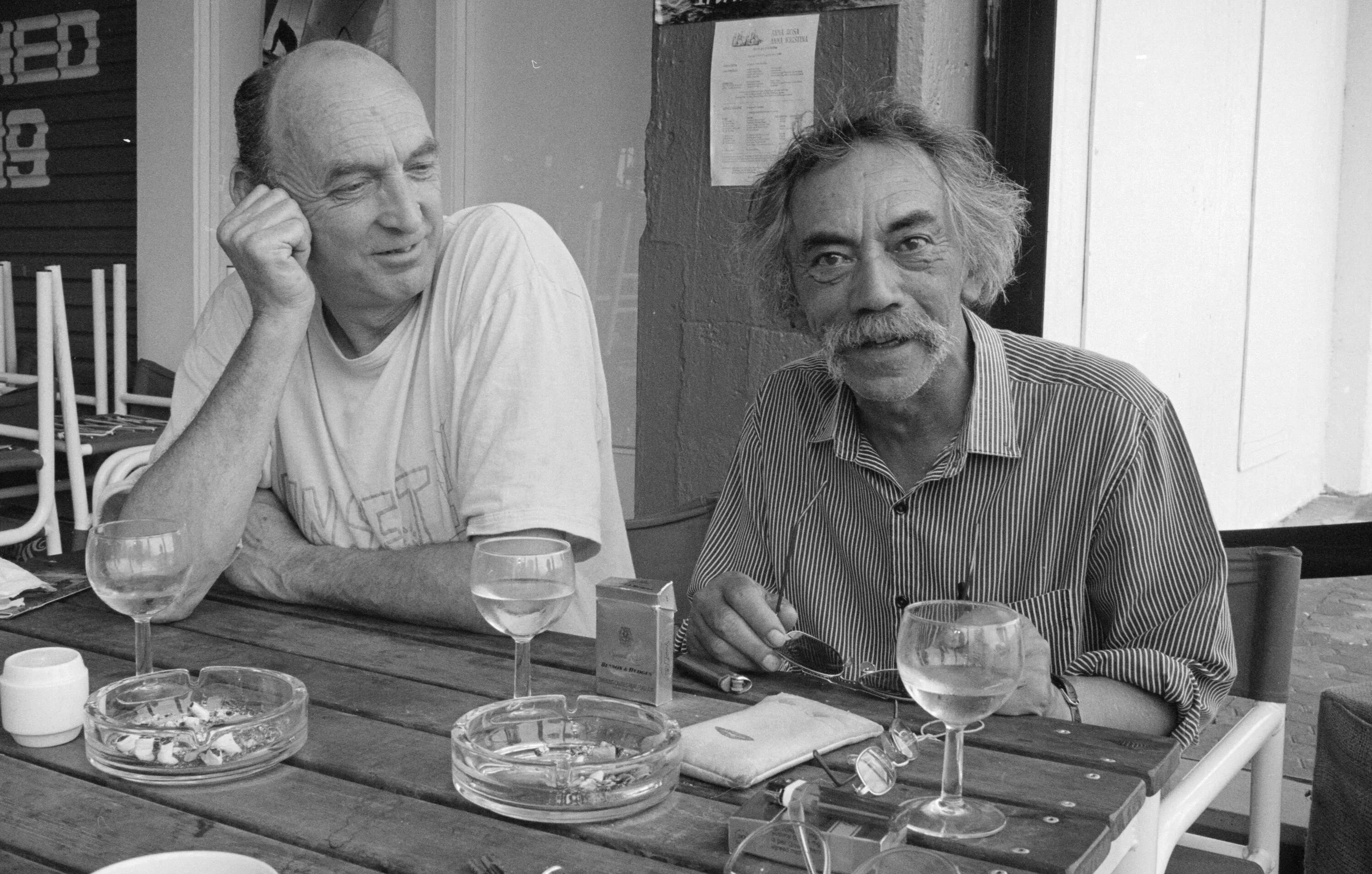 Art may often be an individual pursuit - but when kindred spirits are on the same page, often something special happens.
That's the case on multiple fronts as the University of Canterbury School of Fine Arts celebrates its return to a central Christchurch gallery space with an exhibition of collaborative works by two of New Zealand's most prolific artists - Bill Culbert and Ralph Hotere.
Culbert Hotere: Post Black has been mounted in a ground floor space at the Centre of Contemporary Art Toi Moroki (CoCA) gallery, which the school will use initially for a 12-month trial.
City life
CoCA, governed by the Canterbury Society of Arts Charitable Trust, has itself recently formed an 18-month partnership with Auckland's Objectspace gallery.
School of Fine Arts head Aaron Kreisler says the opportunity for the school to use the space, arranged jointly with Objectspace and CoCA, came at the right time, as he had been considering options for a few years. The school hasn't had a presence in the city since the quakes 10 years ago, when it lost its space in the Arts Centre. Although the school has a campus gallery at Ilam, "it's a bit of a hike for people to get to," admits Kreisler.
"We've got a steady audience but I think obviously coming back into the city is really about saying that we know that arts and culture in the city is needed.
"We have so much to contribute to the Christchurch art scene and while we have remained part of the creative community, it will be good to showcase our artists to the public in this space.
"The agreement also gives us a chance to reconsider how we use our Ilam campus gallery and to open up opportunities for students to learn to curate, install and produce exhibitions in a range of sites."
Bonds that last
Kreisler, who personally knew Culbert, is revisiting a relationship he explored in 2012 when he curated an exhibition of their collaborative works as the then director of the Dunedin Art Gallery.
Culbert and Hotere maintained a decades-long friendship with frequent artistic collaborations after first meeting in the 1960s while attending different art schools in London.
"Lots of people had spoken about Bill and Ralph's unique relationship as collaborators and as friends but nobody had ever really done a significant show in regards to their practice," says Kreisler.
That show toured to Waikato but never made it to Christchurch. Now that both men have passed, the arrangement with CoCA was the opportunity to bring some of their collaboration to the city.
"Bill went through the [Canterbury] art school in the mid-50s so it's connecting some of those dots as well."
Bill and Ralph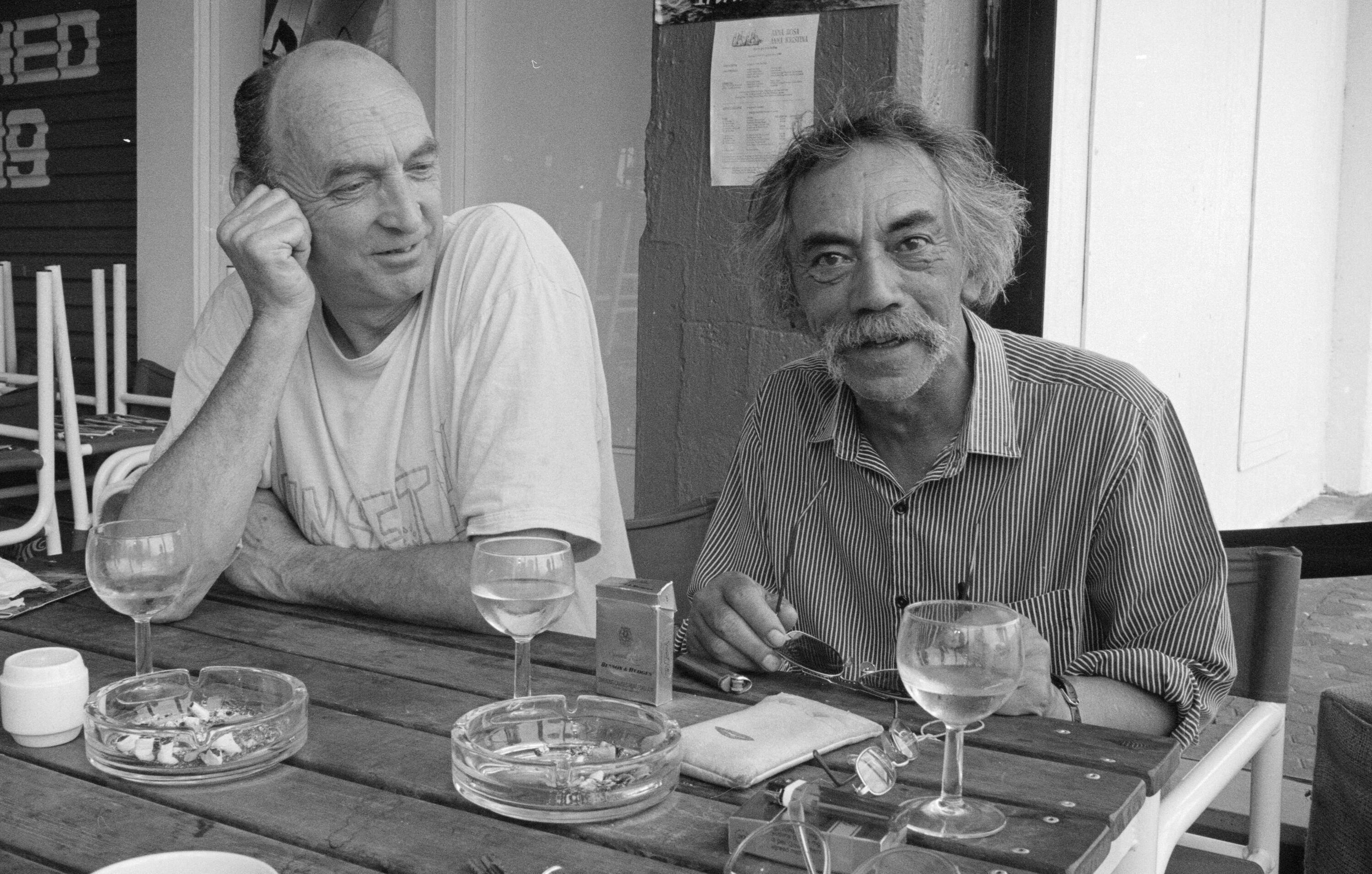 Bill Culbert and Ralph Hotere, pictured at the Princes Wharf Cafe, Auckland, 1991. © Gil Hanly. Image courtesy of Auckland War Memorial Museum Tāmaki Paenga Hira.
The show consists of eight works from the series Post Black, which features the illuminated neon tubes that were a favourite of Culbert, combined with some mostly black-lacquered windows which Hotere happened to have in his studio when Culbert visited in the early 90s.
Working together over a period of about 10 days, they produced a series of works which Kreisler describes as the frames being put through a range of positions, with playful elements of mirroring, clear glass or neons dropping out of them or propped against them.
Kreisler says that when artists known for producing particular kinds of works as individuals collaborate, there might always be a form of ego at play.
However, what he gleaned from Culbert is that their process didn't take the form of one doing something and the other responding to it.
"It was more something that seemed to happen in quite a natural way, so that they would just simply be working together on a piece and it would resolve itself as they went.
"They found quite a natural affinity in terms of their relationship with materials, their response conceptually to ideas, and most importantly they had mutual respect for each other as artists.
"Sometimes the idea of collaboration is something that people seek, but a lot of collaborative relationships don't always work, and that's why their one is relatively unique."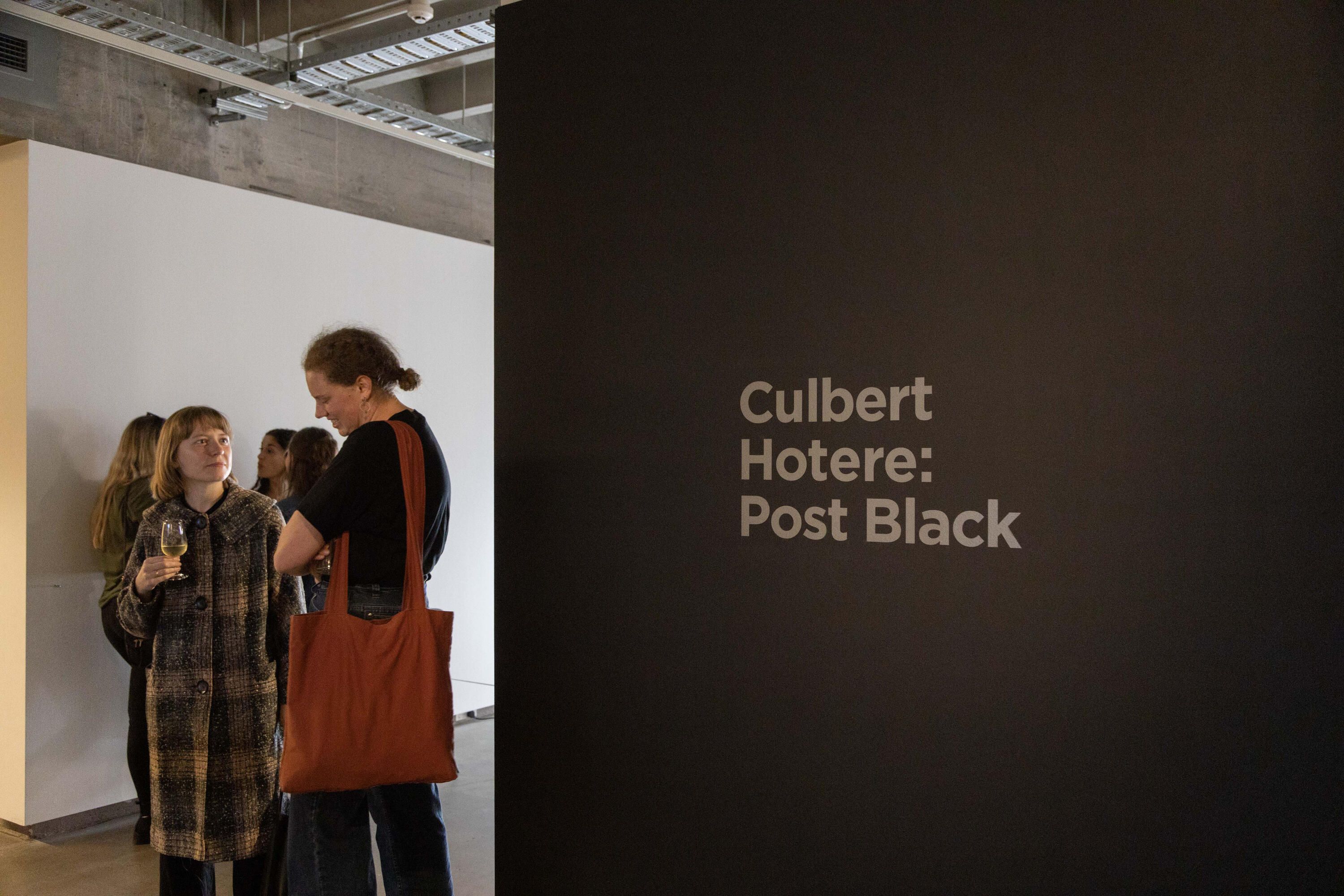 Culbert Hotere: Post Black opening, in the University of Canterbury's new collaborative space in the CoCA Gallery in central Christchurch. Photo: Charlie Rose, courtesy of CoCA.
Culbert and Hotere produced what Kreisler calls "bigger statements", such as Void, which was commissioned specifically for Te Papa Tongarewa and is there on permanent display.
"But what's quite nice about Post Black, it's like a series of sketches or drawings, physically rendered in quite rudimentary materials so it's got a kind of tactile quality to it. It's not particularly polished."
He says viewers can sense the artists' hands and minds playing with the elements.
"I think it feels quite authentic."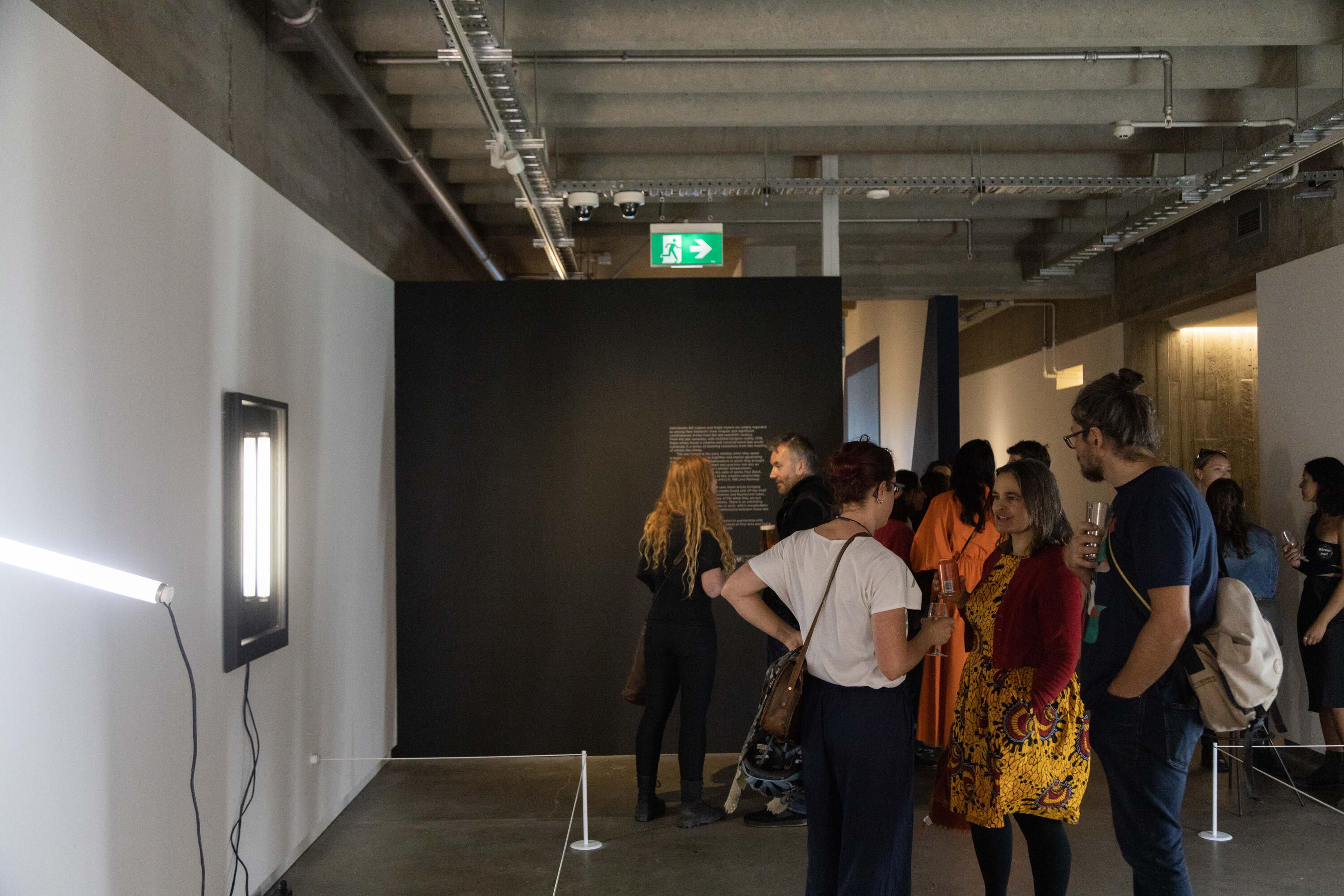 Culbert Hotere: Post Black opening, in the University of Canterbury's new collaborative space in the CoCA Gallery in central Christchurch. Photo: Charlie Rose, courtesy of CoCA.
Culbert Hotere: Post Black (running until 22 May) is the first of four exhibitions Kreisler will work on in the space this year. He is not yet giving away what will follow, as he has yet to present his next proposal to the CoCA board.
Coincidentally, a major exhibition of Hotere's solo works has also recently opened in Christchurch.
Billed as the first major survey exhibition of Hotere's artistic career in over twenty years, Ralph Hotere: Ātete (to resist) will run at the Christchurch Art Gallery Te Puna o Waiwhetū until 25 July.