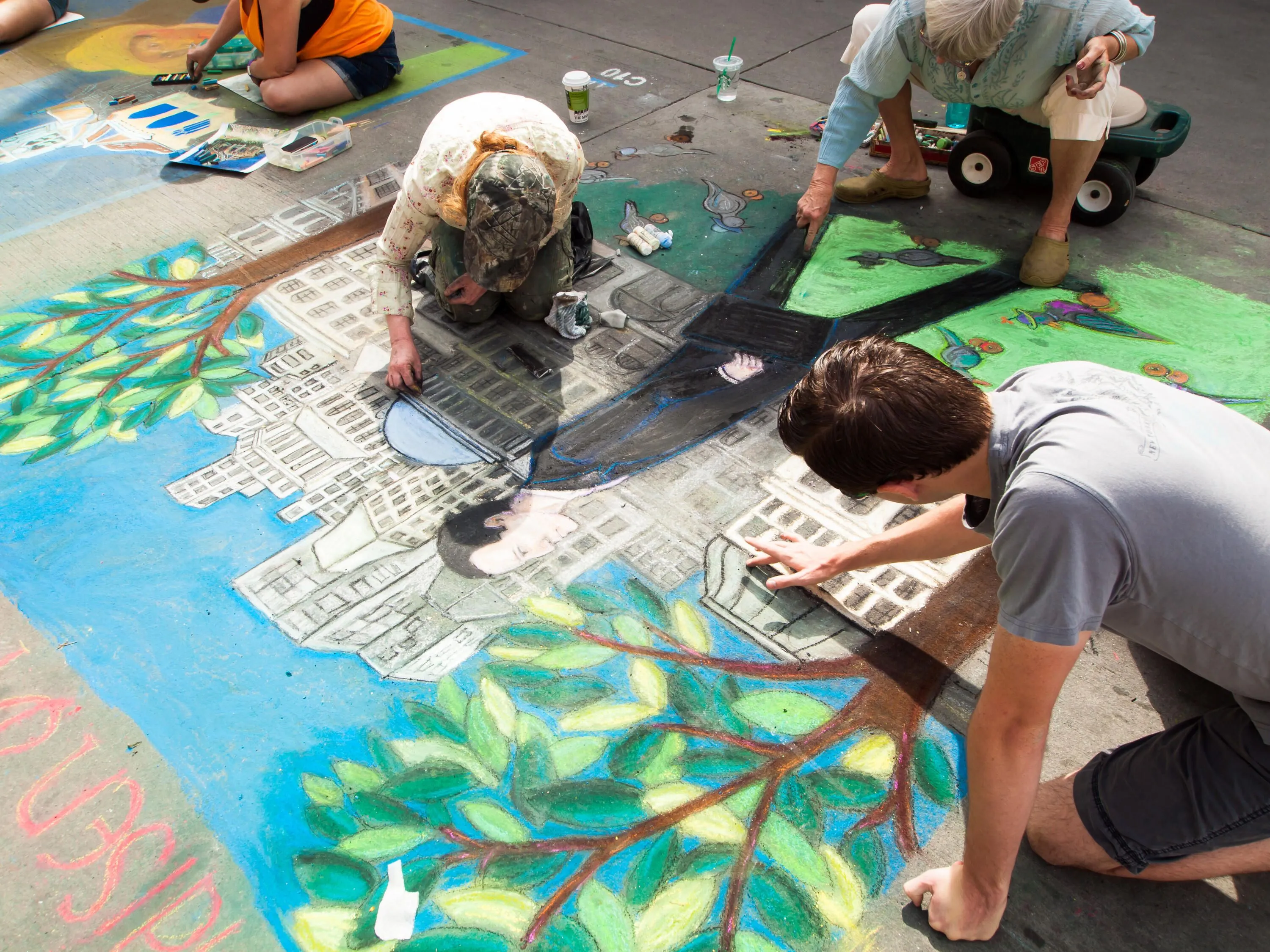 Not all arts opportunities are created equal.
While the phrase 'art is for everyone' rings true, geographically and socio-economically, it's not always a level playing field.
Bridging that gap is one of the key responsibilities of the new Cultural Activators Pilot, announced by Manatū Taonga Ministry of Culture and Heritage this morning.
It's the latest element in the Government's $374 million Arts and Culture COVID Recovery Programme - forming part of Te Tahua Whakahaumaru Creative Arts Recovery Employment (CARE) Fund.
Unlike criticism of some of the previously announced pilots for being too 'Metro-centric', the Cultural Activators will be spread quite literally from the top to the bottom of Aotearoa.
Eight regions have been identified for the first year of the pilot scheme - the Far North, Māngere-Otahuhu, Kawerau, Gisborne, Wairoa, South Waikato, Buller, and Invercargill. Two of the roles will focus on Māori and one will focus on Pacific peoples.
Rather than applying for specific amounts for funding, host organisations will employ established cultural sector practitioners as Cultural Activators and support them to deliver projects. From there, funding will be allocated to cover the salaries, overhead and project costs totalling up to $180,000 a year.
Minister for Arts, Culture and Heritage Carmel Sepuloni explains "Cultural Activators will understand their community's cultural needs and will be well placed to generate interest and participation in cultural activities and mentor emerging creatives in their community."
Regional reaction
That's music to the ears of Creative Waikato CEO Jeremy Mayall.
"We know that when arts, culture and creativity are strong and visible, communities are strong and visible. So, by creating an opportunity for established practitioners to work in collaboration with local communities there is real potential to have a positive impact, to showcase local stories, and to encourage broader access and engagement in the creative process."
Waikato artists hit the streets during last year's Best Fest. Video: Creative Waikato.
Creative Northland's Hinurewa te Hau is equally as enthused.
"I'm delighted that Te Tai Tokerau has been chosen as one of the regions to pilot this initiative. The Cultural Activator roles are the first steps towards building a meaningful relationship with MCH, helping them to understand our cultural footprint and where the access and participation gaps are for the region.
"The Cultural Activator enables us to leverage current work with communities in building their narrative. And I'm hoping we can take this role to another level and cross-pollinate with other sectors and rebuild relationships across the region to ensure that centralised arts sector resourcing is fit-for-purpose and aligned to regional needs, priorities and skills development."
Picking the Pilots
When asked about the selection process of the Pilot communities, Manatū Taonga describes these areas as having a history of low funding levels for cultural activities and significant material deprivation, which are considered barriers to access and participation. These communities also have great potential to unlock creativity and rich story sources with the support of targeted cultural investment.
More opportunities could open up around the country if the Pilot makes an impact, according to Sepuloni. "The Cultural Activators Pilot will run for one year and will be evaluated to measure its success in increasing access and participation in cultural activities in the selected communities. The evaluation will inform decisions about any continuation or expansion of the Pilot."
Mayall welcomes the new approach. "The regions often lack broader arts funding from a national level, and so to have further focus, through funding like this, on the regions, and to connect with places like South Waikato is a step in a positive direction. And of course, we will positively imagine the future iterations of this programme where it might connect with other districts in our region also.
"Investment in people as investment in communities through the framework of art, culture and creativity is an exciting new way to work."
What is CARE?
The Creative Activators Pilot is the third funding opportunity in the $70 million CARE Fund to launch so far. It follows the Creative Spaces initiative announced in February and the Cultural Installations and Events initiative launched earlier this month. The Fund's purpose is described as aiming 'to create employment and training opportunities, ensure vital skills, talent and creative infrastructure are not lost, and maintain and expand public access to creative and cultural experiences.'
Applications to host a Cultural Activator in one of the eight selected communities are open until 26 May - click here for full details.