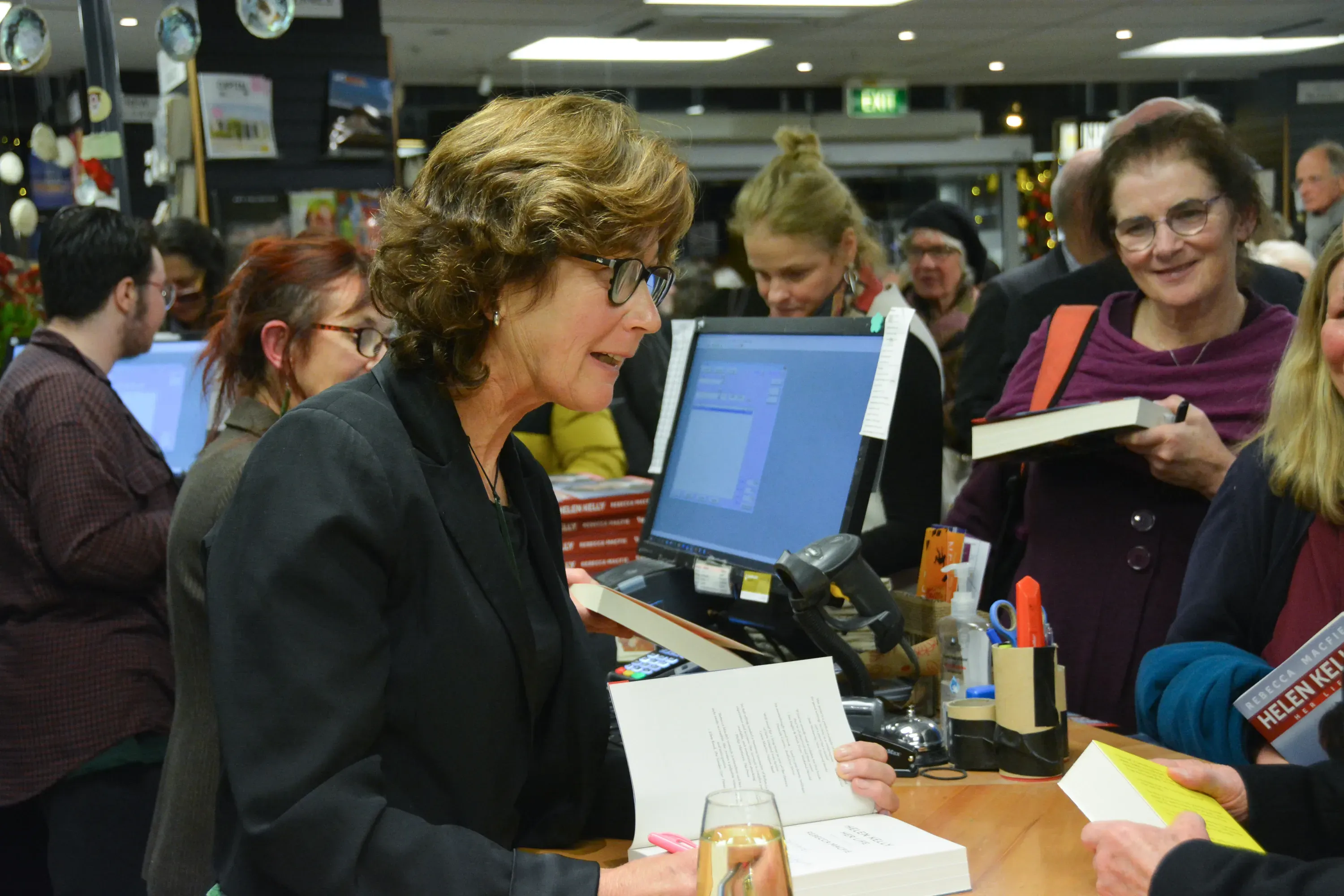 Validation can be a powerful thing.
Many in the creative sector seek it - as with all industries - in some shape or form. For an actor that may be a standing ovation. For a painter, it could be seeing your work exhibited for the world to see.
For a veteran writer in the process of researching the biggest project you've ever undertaken, validation is being told you're on the right track.
Just ask Rebecca Macfie. 
She's currently earning glowing reviews for her just-released book, Helen Kelly: Her Life, the detailed biography of the late history-making Trade Union president who dared to take on the might of Sir Peter Jackson, the government and many others for what she believed in. 
Being selected for the Copyright New Zealand/New Zealand Society of Authors Writers' Award in 2019 proved a huge boost to her self-confidence in getting the book across the line.
"It's pretty lonely being a writer sometimes when you're out there, buried in your material," she tells The Big Idea over toast and tomatoes from her Christchurch home. 
"I found it incredibly psychologically supportive in a way, a group of neutral people looked at what I was doing and thought it was important enough to be granted this support. That really helped me a lot actually. 
"You live with a lot of doubt, it was a really important endorsement apart from the money itself."
Stand-out support
The money certainly wouldn't have hurt. The $25,000 on offer to the recipient of the Award is one of the most lucrative opportunities for non-fiction writers in this country.
To put that in perspective - this year's Ockham New Zealand Book Awards non-fiction winner, Vincent O'Sullivan was rewarded with $10,000 for his outstanding Ralph Hotere biography - and that's once the dust has settled after publishing.
Macfie received the CLNZ/NZSA support halfway through a three-year journey of writing and research, where it's needed most.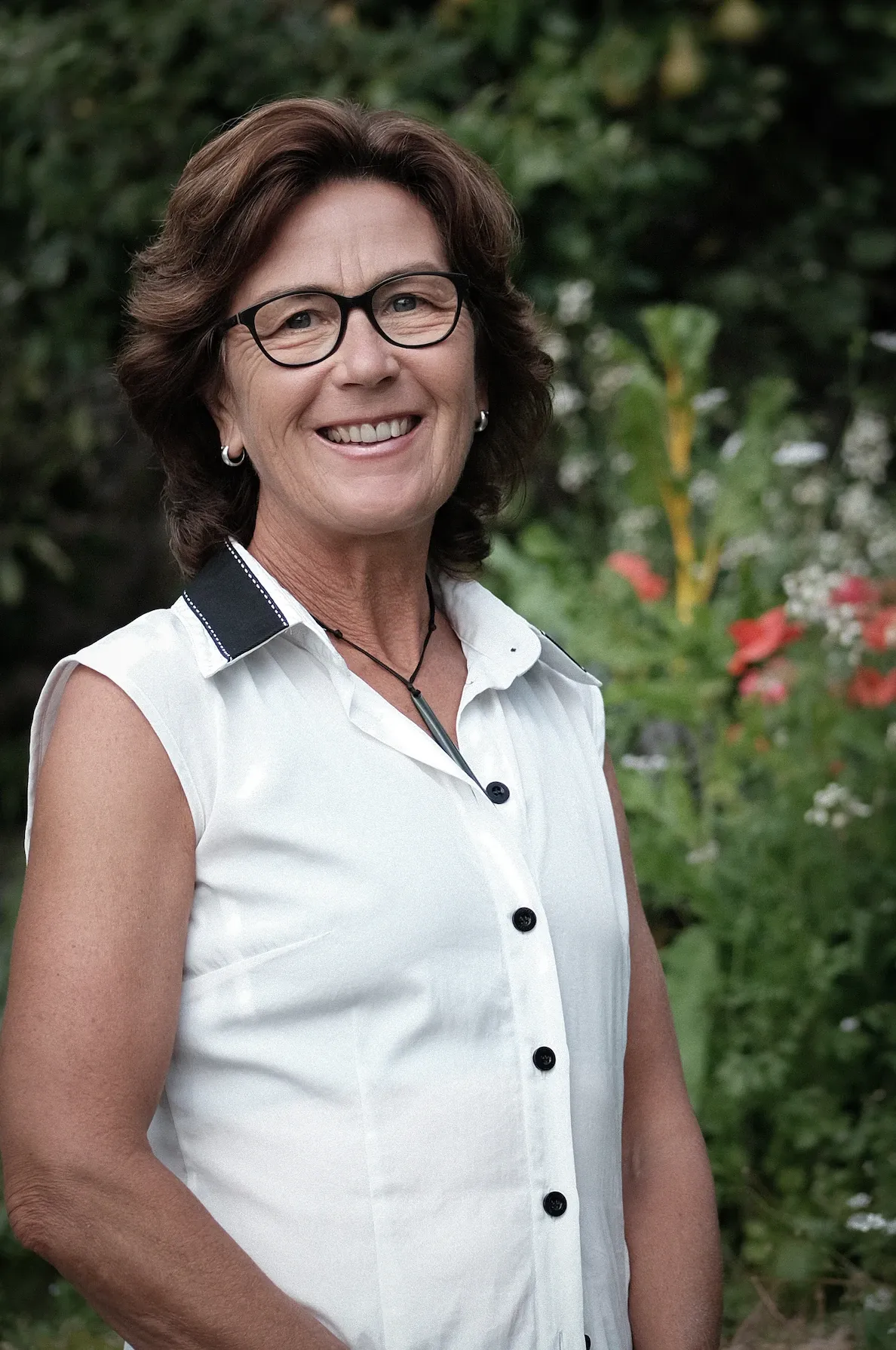 CLNZ/NZSA Writers' Award recipient Rebecca Macfie. Photo: Sam Brett.
The Big Idea has followed her on the journey, from the announcement to the feeling of "wrestling 84 octopus at once" last year.  
"I feel incredibly privileged to get the Writers' Award," Macfie explains. "It was incredibly important. Everyone who writes in this country knows how difficult the funding situation is.
"I think there are countless books not being written that need and deserve to be written. I left a job at The Listener to do this, most people can't do that. I've had 30 years in journalism, I believed in it - I think it's a huge issue for New Zealand. It's great to get that support from the Writers' Award and I'm incredibly grateful for it. But I think there's a terrible lack of funding for non-fiction writers in this country.
"I don't know what we do about it."
Relief and satisfaction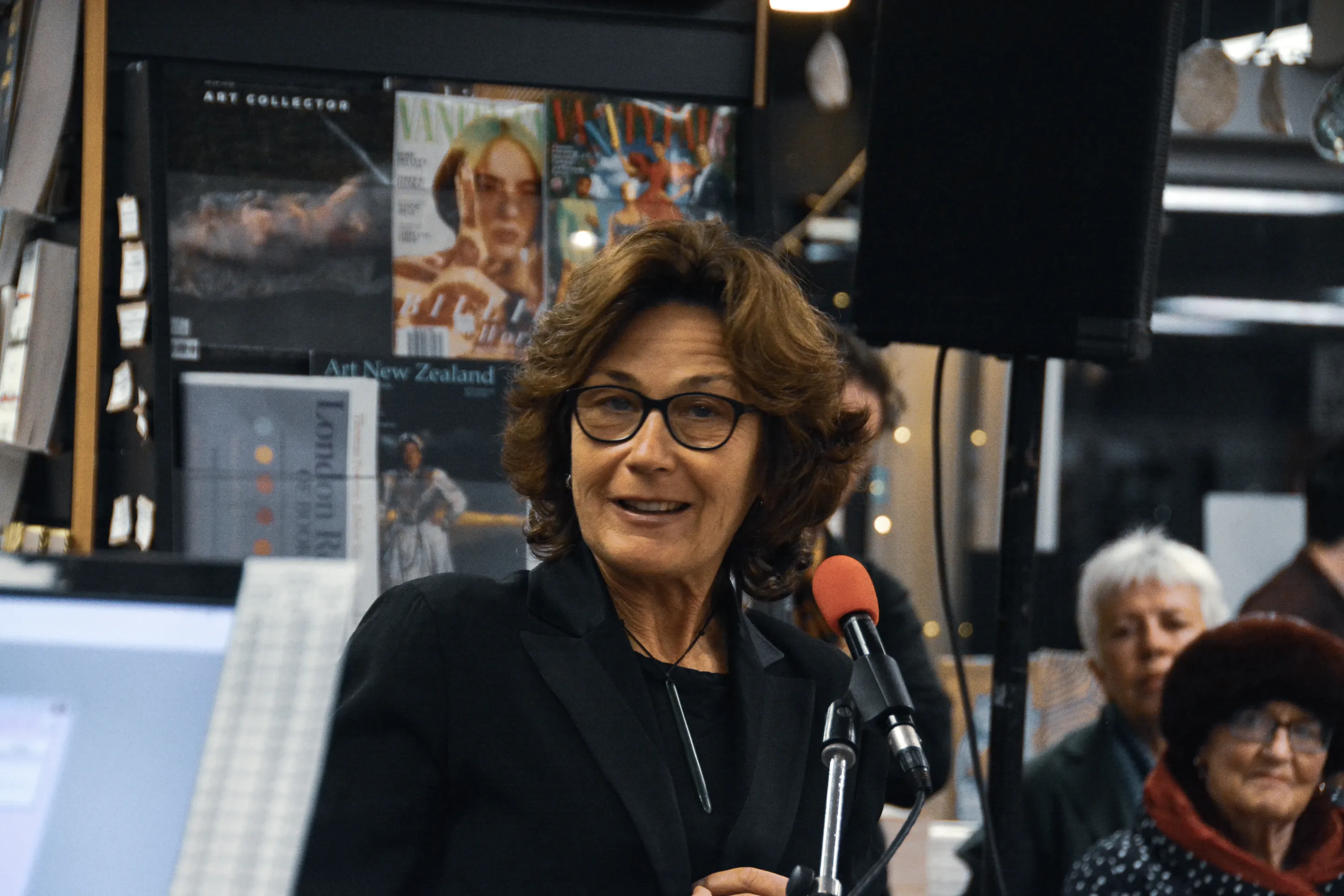 Rebecca Macfie at the launch of Helen Kelly: Her Life. Photo: Unity Books Wellington/Ave Ruddell.
With the book published last month and speaking engagements like the Auckland Writers Festival and the launch at Unity Books under her belt, Macfie isn't done talking about Kelly yet - she's booked in for appearances at Word Christchurch and Verb Wellington among others.
Given that she's spent three years, done over 400 interviews with 200 people and spent countless hours researching Kelly's life and work, Macfie admits it somewhat of a relief to be able to shift her attention to other topics.
"Doing something like this dominates your life, really, you have to learn to live without it. It's an interesting process. There is quite a big psychological readjustment after a project this size - and it's certainly the biggest thing I've ever done. 
"I do feel satisfied, it's been well received so far which is great. Hopefully people will read it and it will sit around and be read for years to come".
Information overload
Her advice to the eventual winner of this year's award and anyone dreaming of launching into a substantial research project; dive down the rabbit hole of information - and bring a rope.
"There's no way around it. And you have to go down far enough down to know you didn't need to go down that particular rabbit hole but there are others you should follow. It's an enormous amount of work and there's a lot of choices you have to make. 
"That's what some of these books are, projects where it's worth spending time in rabbit holes then coming out and trying to find the shape of the stories that matter."
Writers' Award entry tips
With applications open for this year's Writers' Award through until 2 July, now is the time to get your ducks in a row.
Here are a few pointers to help guide your entry. 
This is a nonfiction award - but that genre is more wide-ranging than you think. Biography, creative non-fiction, educational textbook, essay collection, long-form journalism, memoir, New Zealand history, self-help book, te ao Māori all fit the bill

It is the clear expectation of the award that a book will be published - so give every scrap of evidence you have that this will happen.  Make sure you show that is it commercially viable for a publisher, that you have publisher interest, or have a successful history in self-publishing

Make a plan - you have to show what you will do over a year, broken down into quarters, with a budget, so make sure you think it through. It should be realistic and make sense.

No matter how good your idea is, you need to prove it's practical. Can you show that you have access to subjects, people and/or sources that will inform the work? 

Explain how your project fills a gap in the literary market - books on topics already well covered in recent times are less likely to make the cut

It's a writing award, so above all, your application needs to contain good writing! Make sure it's proof-read, engaging and readable. Images are fine, but you will be judged primarily on faith in you as a writer.
Written in partnership with the Copyright New Zealand/New Zealand Society of Authors Writers' Award. Applications are open until 2 July 2021. Click here for details.