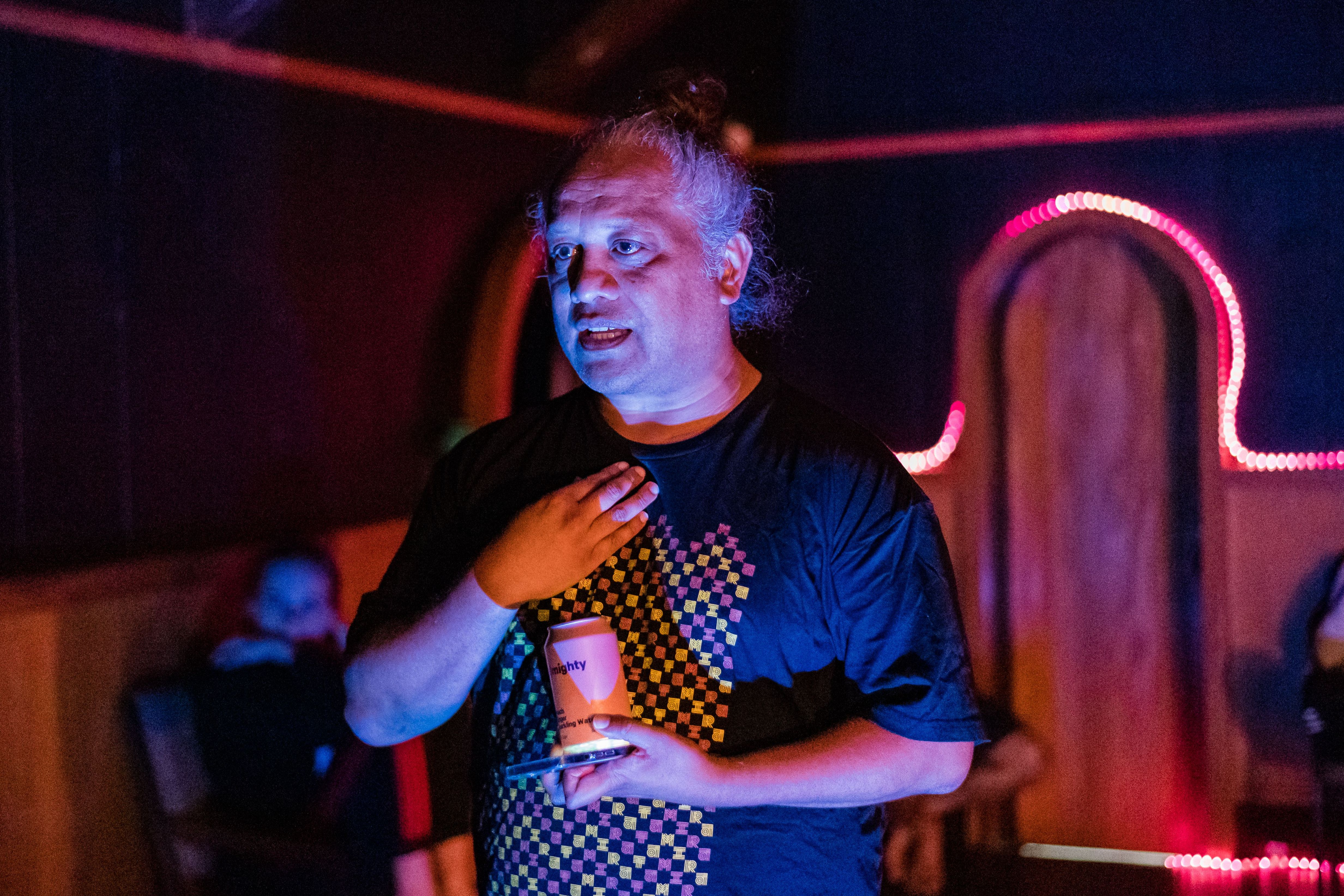 Influential choreographer, performer and Atamira Dance Company Artistic Director Jack Gray is never afraid to speak up for what he believes in. The Big Idea shares his thoughts on the current plight of art leadership - with his permission.
The arts is a very cutthroat kind of place when the resources are so limited - and good luck if it's your job to support the way that gets disseminated amongst the community.
Being a leader in the arts is tough at times, isolating and unforgiving when money - not aroha - is the chief driver.
I have lived and breathed my passion for the arts for 25-plus years. I still ultimately believe that it takes a simple recipe of dedication and discipline to give your all to the most intangible of forms (dance) and a certain kind of warped mentality (lol) to believe in it, regardless of the unrelenting hardships and uphill climb.
It might be easier for some to swap sincerity for stability and seek a better life - but like all things, it takes time to arrive at a true balance that works for the individual.
When you are a leader, you are expected to deliver on all fronts - and given there is only so much one human being can actually do and be - it is easy to fall prey to everyone's five cents.
Something I have always known is that what people say to your face is different to what they say behind your back. This is more a projection of who they are and, in the end, is unimportant.
Criticism and complaint are vicious cycles in the arts community and are exacerbated by the overall feeling people have in themselves of being impoverished, marginalised and undervalued generally.
Instead of being about creative potential, it becomes about political sustainability. And in that, people lose their focus on the human aspects of what art-making should be about.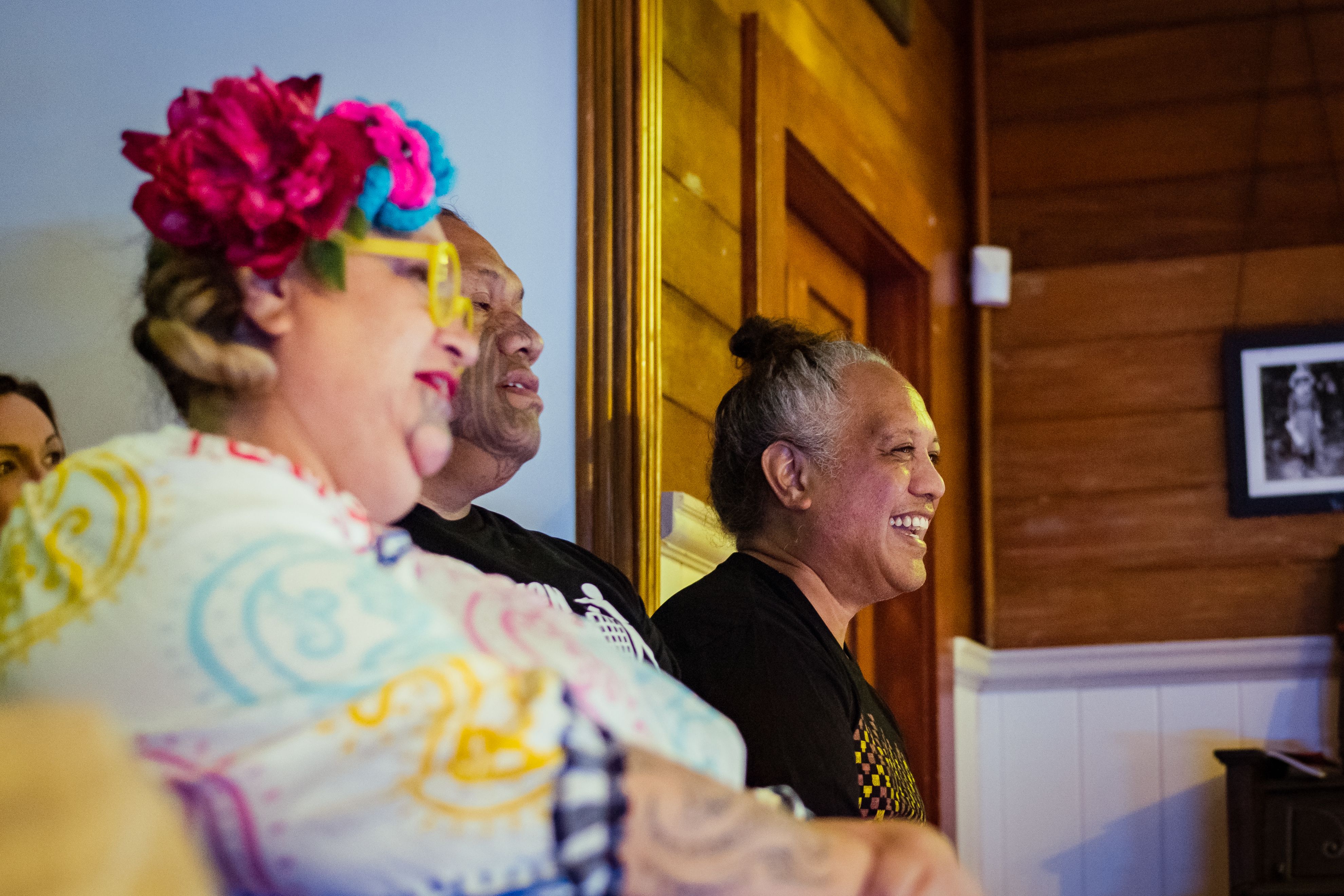 For me, this is where my spiritual and cultural sides have played a major role and always will. I have always been dedicated to my belief in the atua (Māori cosmological higher powers) and my tipuna (guiding ancestors). This faith is unshakeable, as it is who I am first and foremost. In working in alignment with my belief system of Te Ao Māori (the Māori world and way of seeing things) I interpret, communicate and articulate the vibrational inner nature of how this flow supports and links me to and with the unseen forces.
Being Māori is my main focus. What that means to my story, my whakapapa, my upbringing, my ups and downs and the work yet to come and be visualised in the world of the here and now.
We have experienced great injustices which have been slowly rectified. The hardest thing is working with colonised minds who themselves do not know the potentiality of what being Māori actually means.
I say these things because I can. It is my truth and point of view.
I am also exploring the 24/7 reality of being my mother's kaitiaki - I am her cook, cleaner, shopper, personal assistant, supervisor, physio, therapist, home help, blogger, protector and her annoying Jiminy Cricket - always in her ear navigating each move she makes. The goal of the work has been to bring her to a state of self-awareness and an acceptance of her reality so she can ultimately find joy in life for all that it brings on all levels.
It is the most intense relationship I can imagine and it has transformed so many things about me and how I operate. Giving yourself so completely to another human/kaupapa is something I am grateful for. I have met some deep dark places in myself through this journey. It has taught me the value that you have to be the one who holds the fort, who pushes against the veil between realms, who anchors the spirit in this realm.
I know these things to be my reality. I lay here in my bed listening to the roar of the wind in the darkness of this morning. Our world is also reflecting the shifts.
'Hold tight, keep the faith' is what my tipuna tell me.
I listen to them.