"Art is not a mirror held up to reality but a hammer with which to shape it." - Bertolt Brecht
On Māori land, we recently held a Black Lives Matter march.
On Māori land, I was approached by an old pākehā man deeply concerned. Not about the current explosion of reports on violence against black and indigenous people around the world. 
Nor about the experiences shared by tangata whenua that day about their own brutal dealings with racism and police in Aotearoa. 
He did not mention the countless names of the dead displayed on a banner for all to see. He wasn't particularly fussed about the statistics and facts recited during the whaikorero. 
His main worry - the statues.
"I'm very concerned," he said, pulling me to the side of the Robbie Burns statue, planted firmly in the centre of the Ōtepoti Octagon, "about talk of people pulling down these statues… I tell you what… they'll have me to answer to if anything comes down."
He puffed up with a focussed anger, shaking his head.  I assured him that the statue of the Scottish poet would probably be fine but was certain that statues such as Governor George Grey in Tāmaki would be removed. He scoffed and released a string of profanities. 
I find it almost cute, in a disturbing, distorted sort of way, how a great many people who hardly ever regarded these statues with a second glance have suddenly found themselves to be distinguished art historians. This man at the BLM march was prepared to throw fists at anyone who dared to threaten his beloved monuments but no doubt thought human beings asking for basic civil rights was a tad melodramatic. 
Perhaps you reading this are also concerned about the statues? If so, I ask that you analyse with more depth where you focus your outrage, and why.
Riding the tidal wave of change
In America, one of the largest civil rights movements in history has accelerated, with demands for basic human rights, as well as justice for George Floyd, Breonna Taylor, Elijah McClain, to name but a very few. With this uprising, the statues of various colonial figures have been brought to the ground. Confederate soldiers, slave owners and 'explorers' have been torn from their pedestals. 
Mount Rushmore has been crowded with protestors, and Christopher Columbus has been beheaded.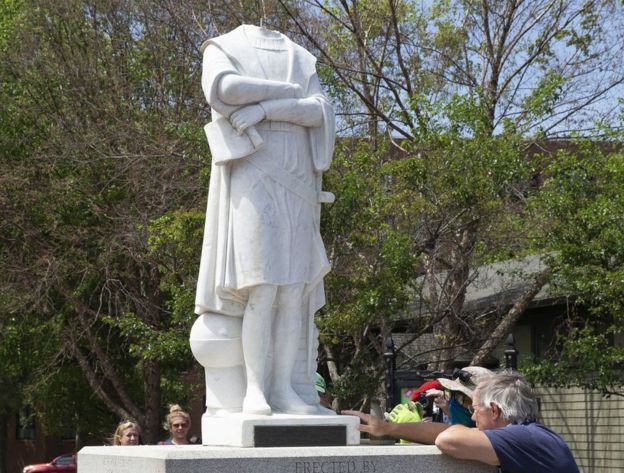 A statue of Christopher Columbus beheaded in Boston. Photo: EPA.
And here, in Aotearoa, the call for change intensifies. Māori have been fighting against colonisation for over 160 years. Only now, the fires from overseas have spread to awaken many Pākehā of this country to racism long ignored and shrugged off. 
Like the Treaty of Waitangi, our history has been poorly translated and heavily whitewashed. Most kids of my generation could speak confidently about Gallipoli or the 'discovery' of New Zealand by Abel Tasman - but couldn't tell you about Parihaka or the Māori battalion.
Ignored no longer
Online, the storm of information has been overwhelming - triggering action, petitions, protests, and exposing systems set up under the guise of helping us. 
The Ministry of Education itself has been publicly exposed by @ngati_frybread on Instagram through a series of condemning experiences shared by teachers and students throughout the years.
While discussions of land rights and discrimination are becoming more mainstream, the government is expert at stalling for time. As problems brought to light are stored away and ignored, they become less hot to talk about. 
This is the system we serve by protecting the statues and monuments of colonisers. A system which feigns concern for indigenous lives but simultaneously cannot thrive without oppressing those lives. 
Now that more and more people are discussing the nuances of racism, the call for the recognition and celebration of Māori figures of history has never been louder. This call is accompanied closely by the desire for the removal of colonial statues. 
Just because the mainstream news isn't covering this kaupapa any more, that doesn't mean this issue is "resolved". This kaupapa is more important than ever and will not be silenced. Not any more.
The fear for harm of colonial structures over the harm of indigenous and black lives is so normalised. Indigenous mamae has always been easily accepted. 
But Māori demand more. We demand better. By removing oppressive colonial statues, we remove the shrapnel from our open wounds. 
Image: @Maori_Mermaid (Instagram).
The heart of the issue
The imposition of colonial buildings (churches, museums, banks and prisons), which replaced the Māori whare and marae, directly influence the health and wellbeing of tangata whenua. 
Māori are people of the land, we have always been connected and reliant upon Papatūānuku, and we can feel them strain beneath the weight of stone imposed upon their body. If buildings are so influential, then statues, monuments, murals, and any other works of art are as effectual upon the mental health of Māori - as well as Pākehā.
Natalie Ricci wrote that "architecture and design can have a substantial impact on human psychology and emotions." Victoria University's Mike Ross wrote that "living with the effects of colonisation- living in the coloniser's house- is like losing your voice." That's really all you need to know.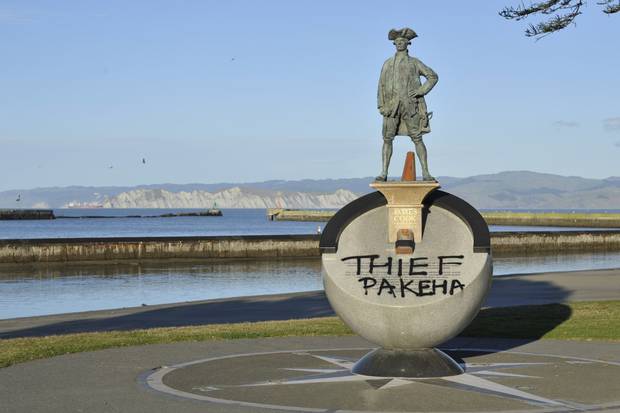 Captain Cook statue in Gisborne.
Art impacts environment. 
It impacts the viewer, whether they focus on the piece at hand for a time or walk past it once. Regardless of whether or not you're an artist or art historian, a message is transmitted. When Māori pass the likeness of a coloniser who once committed themselves to the assimilation of our culture and very existence, emotional (and physical) damage is inflicted.  
Just as art is the tool of the revolutionary, the activist, and the anarchist - it is also the tool of the oppressor, the dictator, the propaganda machine. 
We are past the excuse that it is all subjective. Crimes against humanity, intention to inflict pain and suffering, are not subjective. There are some evils which need more critical analyses, and more severe consequences, rather than using them to play devil's advocate. Too much harm has been done already.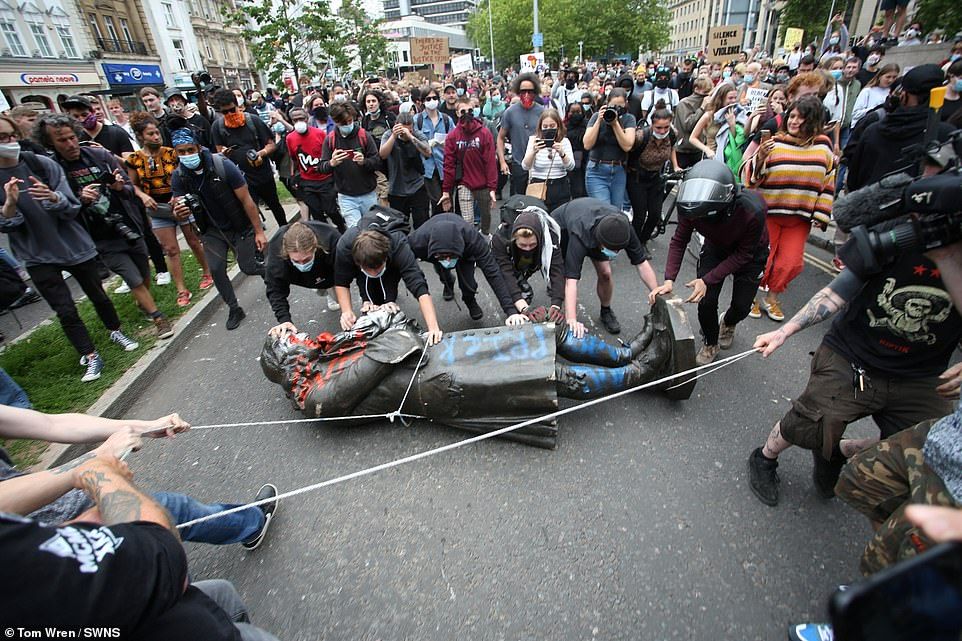 The BLM movement takes down a state of 17th-Century slave trader Edward Colston in Bristol. Photo: Tom Wren.
Statues are not made to educate and inform, they are made to celebrate. For this reason alone, we cannot celebrate such a man as Governor George Grey. Nor can we Edward Gibbon and William Wakefield (who cheated Māori out of land and abducted a 15-year-old girl, forcing her into marriage), Thomas Picton (who made mad stacks of cash off the slave trade and tortured a 14-year-old girl), or Colonel Marmaduke Nixon (who led a raid on the Māori village of Rangiaōwhia, murdering 12 people).
All of these people, and so many more, mar our whenua in bronze and stone. How can we allow them to remain spread around, continuing to oppress all they stand over? 
Making a stand
India Logan-Riley is one of the many Māori speaking up for the removal of the statues, in particular the one of Sir Governor George Grey from Auckland's Albert Park. India has appeared on Marae TV to share the Māori perspective and has presented their case to the Waitematā Local Board.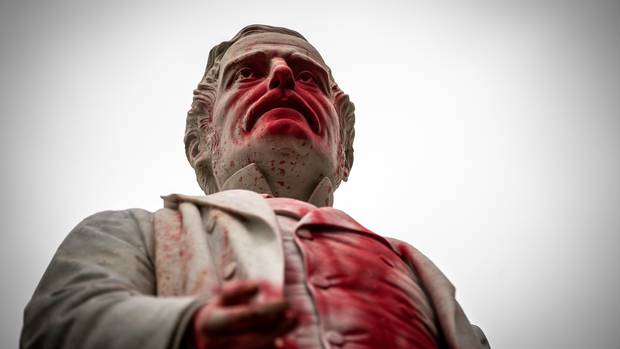 The statue of Sir George Grey in Albert Park has been the site of protests. Photo; Michael Craig.
"Seeing what's happening around the world now and learning more about what George Grey did, has motivated me to start this campaign. Knowing that it could just start with an email was enough for me."
Logan-Riley has walked past this statue every day on her way to university. It is not only a reminder of the past but an insult to their future. 
Governor George Grey was incredibly influential in the degradation and dishonouring of māori people. The effects of his actions have lasted to this very day and will continue to for some time. 
"His desires were resourced. He was employed to do this work by the British Empire. In 1840 (the year Te Tiriti was signed), he wrote this report about how to best assimilate indigenous peoples. He sent this back to his boss Lord Russel in London who then disseminated it to colonies to provide advice as to how to get rid of the indigenous problem. Basically: how to make Māori Pākehā."
Grey was, as Ranginui Walker put it in his book Struggle Without End (1990), the hitman of colonisation. Buying up Māori land, he introduced military force and abolished protectors to speed up land purchase. He single-handedly impoverished Ngāi Tahu and at the end of his career, he heavily advocated for the invasion of the Pacific. 
"He definitely encouraged imperial thought," Logan-Riley explains. "It's really important to recognize the impact that he had around the world - it wasn't just New Zealand - he spread acts of violence to Australia and South Africa. It's vital that we acknowledge the solidarity in that request to have his statue removed. 
"He doesn't deserve to be honoured for what he did here or there."
Take them down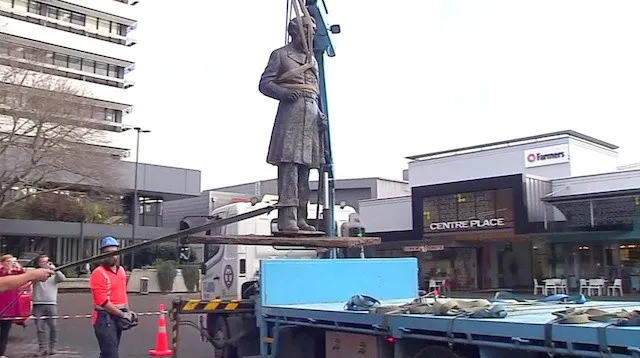 The statue of Captain John Hamilton has already been removed in Hamilton. Image: TVNZ.
Logan-Riley has been impressed by the reception of their campaign against the Grey statue. Comparing New Zealand today with just 3 years ago, there have been significant improvements in the dialogue that communities engage in.
"Having conversations about statues starts to touch on what is lying underneath… they play a part in upholding systemic racism, they anchor a fabricated colonial narrative that actually never happened. I'm excited for there to be a broader conversation."
Some people have voiced concerns over losing our history with the removal of the statues, claiming that they are there to educate. Logan-Riley says otherwise.
"There is a difference between education and elevation. These statues elevate fabricated colonial narratives and those who committed those colonial harms. They don't educate, they never have.
"Colonial statues serve to obscure history, not tell it. Statues are ways that the colonial nation and the settler government could erase the harm that they had done and redress it as liberty that they brought."
Put them where?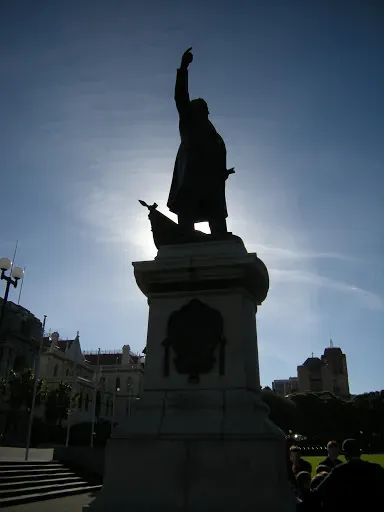 So where do we put these statues? 
Logan-Riley cautions care with this question. "Even as we speak about where these statues should go, we're not talking about the narratives that were erased by their presence… and putting them on another whenua somewhere else will erase the stories from that whenua that they are moved to…"
Tame Iti suggested placing the statues in a museum, and many have supported this idea. With the history of museums, it seems fitting to utilise a structure originally used for stolen artefacts to establish a space to teach people about colonial violence. And surely it would appease those concerned for the safety of the statues- according to Pākehā history, museums are the safest places for taonga, are they not?
"I do think recontextualising them is important, because right now they speak for themselves, and they speak lies. But the nearest thing that would probably look like until we can figure something else out is to put them in a museum. 
"But we don't have to know what to do with them to take them down. They could simply sit in a collection until we figure it out. But just because we don't know where to put them doesn't mean that they should get to stay." 
For many of us, the way forward is to come to terms with what our colonial tīpuna have done. This is a hard conversation to have with oneself, and it's easier to just not (as has been proven by many). It is essential.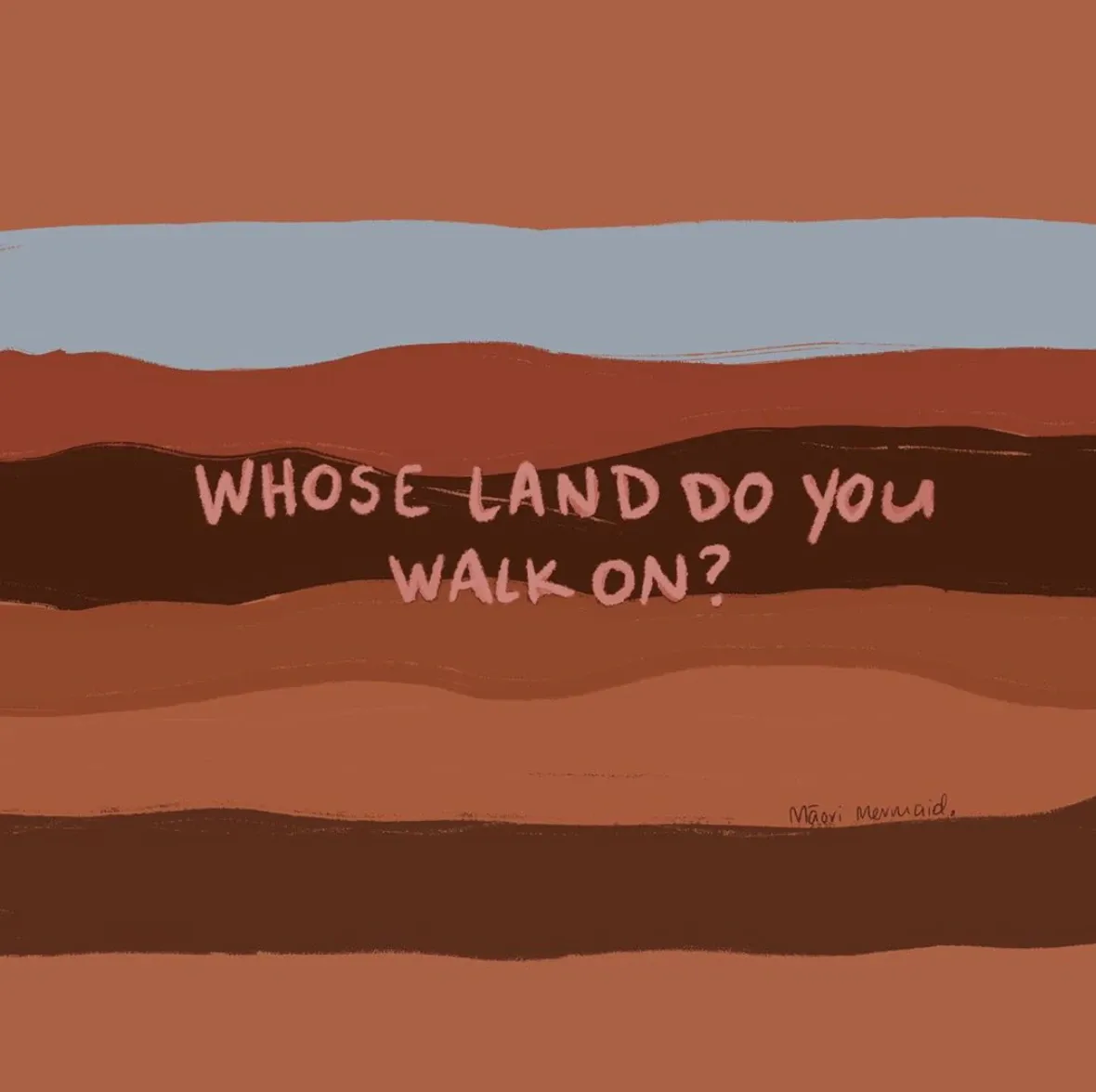 Image: @Maori_Mermaid (Instagram).
The important thing is to remember that saying - "we are not blaming you for your ancestors' crimes. We're blaming you for upholding the oppressive systems born of those crimes." 
The goal is to deconstruct these systems so that we can rebuild together equally. 
I am hoping that the removal of these statues will be the beginning of the removal of other regimes and structures of oppression for Māori as well as black people and people of colour. 
This is a complex and nuanced team effort. It will be messy. 
Our future depends on it.