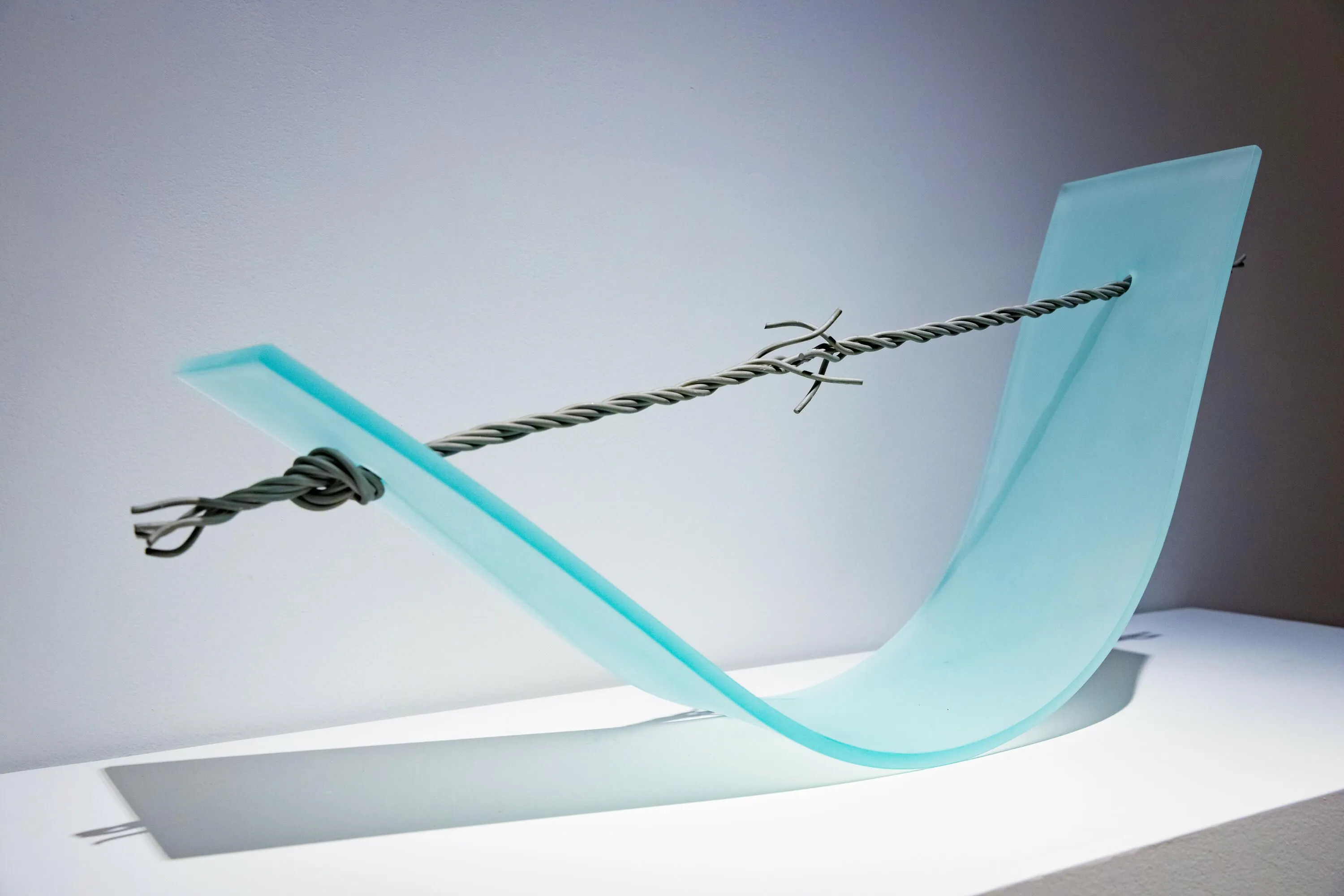 Artists getting paid - now there's a good news story you don't see enough of.
Anyone who has produced work in the creative fields knows there's plenty of ways your mahi can go without fair and reasonable rewards.
Is there even a creative alive who hasn't been offered 'the benefit of exposure' in lieu of actual payment?
Or been made to feel that their gift, their skill - often honed over years of practice and study, just like 'real jobs' - is something that should be their side hustle, not a career?
Those archaic attitudes are being slowly put out to pasture as creatives look to stand up for themselves more, through advocacy groups and empowered by policies like Creative NZ's Remuneration Policy for Artists and Arts Practitioners launched this year.
Among those leading the way on this is Copyright Licensing New Zealand (CLNZ) - the establishment of its auction house licensing scheme last year laid out the challenge for those who make their living selling artwork to provide resale royalties.
Just in case it wasn't already clear - there is no arts market without artists.
Now in a first for this country, a group of visual artists is set to receive payment for the commercial reproduction of their work in auction house promotional material.
Auction house Art+Object (A+O) were the first to sign up to the CLNZ scheme and their recent auction has broken new ground by having artists who have signed up to the scheme to be remunerated when their work is reproduced to promote its sale on the secondary market.
CLNZ Chief Executive Paula Browning explains "the distinction between an artist's work and their creative rights are often misunderstood. When an artist sells their work, they're selling the physical object, and their copyright remains with them.
"When an image of the work is used to promote future sales, the artist is entitled to ask for a fee for that use".
And that's exactly what's happened with the A+O auction - which included a total of $21,500 for lots relating to artists fully signed up to the CLNZ scheme. In some cases, artists will be $100-200 better off from the use of their copyright during this auction - depending on their work's sale price.
Admittedly, this is hardly a sum that will be life-changing for an artist, but that's not really its point or purpose. It's about being fair - they do the work, they should be able to earn royalties on it, just like a musician whose song gets airplay.
As Leigh Melville, Director at Art+Object says "it's important to us that we do the right thing and acknowledge artists' copyright."
This topic falls squarely in the raison d'etre of Equity for Artists - helmed by leading creatives Judy Darragh, Reuben Paterson and Dane Mitchell.
The trio told The Lowdown "We see the initiative taken by A+O as an incredibly positive step for the arts sector.
"We are really hopeful that this will catalyse further uptake in a scheme that not only recognises the existing legal rights of artists, but also tangibly uplifts the lives of artists. CLNZ is set up to do the heavy-lifting in implementing this scheme and we're hopeful that there will be further uptake."
Francis Upritchard, Untitled, part of the recent Art+Object auction. Photo: Supplied.
Uptake from artists is important for the scheme to grow legs - you need to be signed up to the scheme to be able to receive the reproduction royalty payments. The artist retains 100% of the copyright and is free to join. If you don't sign up, CLNZ can't pay you what your work earns.
Uptake from auction houses… Now therein lies the issue.
Since A+O broke ground by signing up to this licensing scheme, not one other auction house in this country has followed their lead. They know it exists and surely can hear the knocking on the door. But for reasons only they know, they're yet to open it.
There's no doubt that's frustrating many in the art world, including Art Licensing Consultant, Caroline Stone. She told The Lowdown "It's hard to pinpoint what's behind the slow uptake of the licensing scheme from other auction houses. It's such an easy, efficient and cost-effective way to show respect and to pay artists fairly for the commercial reproduction of their work.
"The terms of the licensing scheme are available on the CLNZ website. Any auction house can download, sign and return the agreement and they'll be ready to go.
"Auction houses benefit from using artists' copyright protected works," Stone underlines. "It's time to recognise this and ensure artists are paid when their work is used commercially.
"I highly recommend auction houses licence with CLNZ. It's an easy way to recognise and pay artists. Most auction houses reproduce artwork as part of business-as-usual marketing. With a licence you can still do this – and do the right thing."
Browning told The Lowdown "I know auction houses are passionate about local art – now they need to demonstrate that passion by doing the right thing for the artists who create the art they're selling.
"Aotearoa won't have a sustainable art market if artists can't earn a living from their work. It's been a real growth period for local art sales on the secondary market and it's also time for a new direction in terms of the way artists' rights are valued.
"A+O's decision to licence and lead this is admirable. Now it's time for others to be part of this change too."
One assumption for the lack of haste in auction houses signing up is that, from a purely business bottom-line perspective, there is a reluctance to pay for something they've had for free. It comes out of their pocket and will be noticed in the reports filed to their executives or boards.
But it would pay to read the room.
In all aspects of society, unjust behaviour is called out on the regular. There have been many practices which may be long-established but aren't up to standard any more. Willfully ignoring the rights of artists to be reimbursed for the reproduction of their work is a line that is becoming more and more difficult to tread.
Just as some customers now ask if products are environmentally sustainable before purchasing from a business, those who buy art could hold auction houses to account for their actions too. Wanting to know if they are fairly remunerating the artist for profit they're about to make on their work is a reasonable question to ask.
Tongues of talent
Shelly Burne-Field. Photo: Supplied.
New Zealand writers having international success is another story we can't get enough of at The Big Idea.
So it's worth celebrating that Shelley Burne-Field has been shortlisted for what's been described as the world's most global literature prize.
Of the 6,730 entries in a wide variety of languages, she is one of 26 finalists for the 2022 Commonwealth Short Story Prize - coming from 20 different countries including the likes of Papua New Guinea, eSwatini, and St Vincent and the Grenadines.
Burne-Field's Speaking in tongues is a story about loss of language, about community, and about being seen and heard - and is in the Pacific regional final - with the winner from each of the five regions eligible for the global accolade.
A regular writer for E-Tangata, Burne-Field (Ngāti Mutunga, Ngāti Rārua) is a graduate of both Te Papa Tupu and Master of Creative Writing at the University of Auckland. Her world may be about to open up.
As well as the $10,000 on offer for claiming the top spot, many Commonwealth Prize shortlisted writers have gone on to secure publishing deals and their stocks are raised with the international literary events calendar, handy with borders beginning to open up again.
Burne-Field will learn how she's gone in the regional final on 23 May, with the Global award handed out four weeks later.
SOUNZ of success
Ma'ara Maeva and Tau'ili'ili Alpha Maiava during the recording of Sounds of the Moana. Photo: Supplied.
New Zealand creators have also been recognised on a worldwide scale at the prestigious New York Festivals Radio Awards.
Some of the biggest organisations in broadcasting threw their hat into the ring for the sought after acknowledgement, including the BBC, CBS News Radio, NBC News and RTÉ Ireland.
And stealing the spotlight was SOUNZ Centre for New Zealand Music Toi te Arapūoru - winning gold for their CNZ-funded music podcast Sounds of the Moana. The accolade isn't one just handed out annually - there hasn't been any entry deemed worthy of gold standard in the past two years.
Diana Marsh, SOUNZ Chief Executive and Executive Producer of Sounds of the Moana was clearly ecstatic. "SOUNZ is absolutely delighted to receive this award, especially as this was our first major podcast series. We worked in partnership with the Moana Pacific peoples' music elders, practitioners and knowledge holders to shed light on the indigenous musics of Moana-Nui-ā-Kiwa in a series that was designed to be engaging and accessible. It took a village to produce and I would like to thank each and every person involved".
Minister for Arts and Culture Carmel Sepuloni weighed in, "I'm proud that the stories of Moana-Nui-ā-Kiwa and its vibrant history of indigenous sounds have been recognised internationally for its unique beauty. This is an exceptional feat and a big win for our Pacific whānau."
Two other New Zealand entries were awarded the gold standard, with Stuff's podcast series The Lake standing tall in the Narrative/Documentary category, while the Christian Broadcasting Association's Crazy Kiwi Christmas Kids Show on Newstalk ZB earned the best director recognition.
On fire with wire
Gina Ferguson and Dale Cotton, it never rains it pours. Photo: Supplied.
Being a defending champion of an arts award usually gives you a leg up or puts a target on your back.
But Gina Ferguson's ability to go back-to-back in winning the Fieldays No. 8 Wire National Art Awards had nothing to do with either.
The award is done on a blind judging process - so judge Eugene Kara had no idea that the work he chose as the 2022 winner, It never rains but it pours, was created 2021 winner Ferguson, along with sound design by Dale Cotton.
In fact it was a domination for Ferguson, a Senior Lecturer at Unitec and the curator of Gallery One - she also claimed second place with Cluster Buster Bath Bomb, her entries sweeping $8000 of the $8500 cash prize pool on offer.
Ferguson told The Lowdown "I was thrilled to be included as a finalist and surprised at winning this award. The award attracts a diverse range of works that showcase a breadth of extraordinary technique and creative capability. It was an honour to exhibit alongside so many others and be acknowledged in this way with my collaborator Dale Cotton.
"Collaborating with others enables you to extend discussions within your work and brings new perspectives to your practice, this is something that I value. The No 8 Wire Award presents an opportunity to do this, it has been an enriching experience."
Gina Ferguson and Dale Cotton with their award-winning work. Photo: Supplied.
Ferguson clearly has a knack of working with this most Kiwi resource. She states "wire can be a difficult and confronting medium to work with - raw and unforgiving - the challenge it presents is appealing.
"The relationship between materials and processes is important in the construction of meaning within the work: I consider how wire can speak to its conceptual and structural potential, for example, where it has come from, its relationship to other materials and how in combination the physical, structural and conceptual operate together.
"The underpinning rural narratives manifest within the work are also paramount, how a great piece of old wire can tell a story and refer to a particular context."
All eyes on Yuki
New Zealand's entry into the Venice Biennale is attracting worldwide attention.
Yuki Kihara's Paradise Camp (above) is open to the public, both in person at the world's biggest arts exhibition and online to anyone else around the world.
The Art Newspaper and Art Review lists it among their must-see pavilions in the arsenale, Ocula describes Kihara as "immeasurably creative and unassailable in addressing some of the most urgent issues of the times—the environmental crisis, Indigeneity, and intersectionality—with exceptional flair, rigour, and humour."
Even CNN wanted a piece of Kihara.
For those wanting to experience it themselves - before it heads to our shores next year - the virtual explore link is here.
Build it and they will come
Te Manawa Atawhai Catherine McAuley Centre. Photo; Sam Harnett.
In recent times, no other city in New Zealand has had such a spotlight on its buildings as Christchurch.
The earthquakes that produced so much devastation also brought with it a new-found appreciation for what was left standing and has spoken to what has been designed since.
Both will be on display for lovers of architectural design with this weekend's Open Christchurch festival (29 April-1 May). With the doors of over 40 buildings thrown open to the public, there are guided tours and the ability to experience spaces that are unique to Ōtautahi and showcases its rich architectural diversity.
Most of the event is free - bar a few private residences - with everything from crematoriums to information kiosks, surf clubs to Buddhist temples.
For history and culture buffs, it provides the opportunity to explore the gothic details of Former Addington Gaol. For those more into the here and now, there's the likes of the eye-catching Te Manawa Atawhai Catherine McAuley Centre (below).
Photo: Sam Harnett.