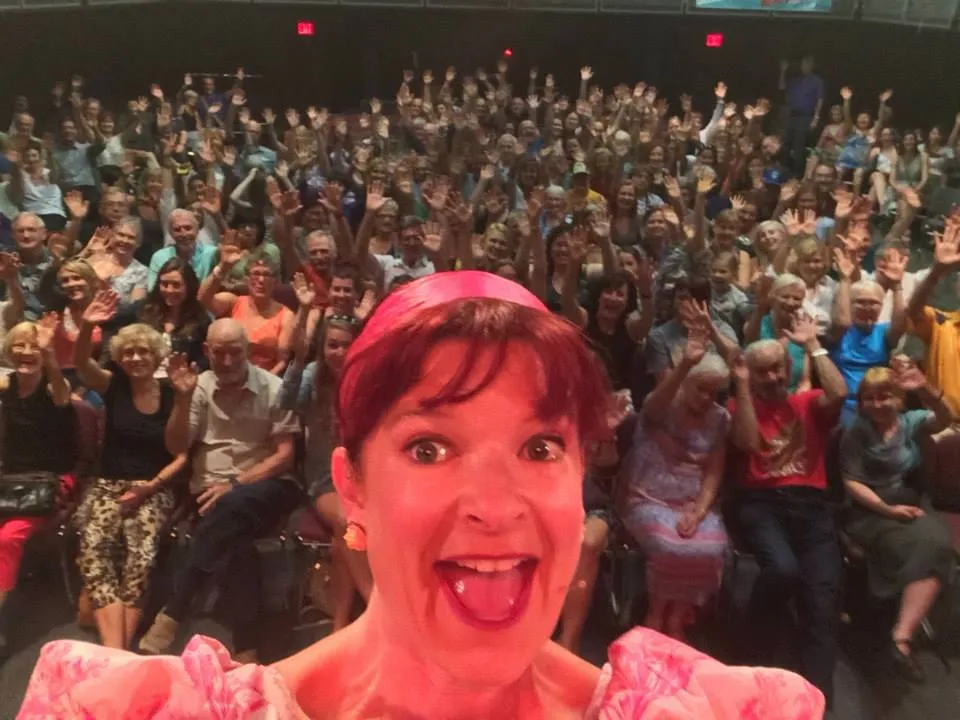 THIS IS NOT A DRILL PEOPLE!
After endless shenanigans of scheduling, postponements, and cancellations - the Auckland Fringe is finally about to unleash on Tāmaki Makaurau (30 August - 17 September) and it's bloody exciting.
This feisty fest has been a little battered by level changes, funding changes and spike protein changes so it's more important than ever to get out and support grassroots performances.
Auckland Fringe started only 13 years ago and added a necessary space to experiment, play, further your craft and do whatever the fuck you want in a low stakes environment. Practitioners need to trial work without the prospect of losing their mouldy shirt from their damp flats.
Festivals that foster emerging talent are imperative to any theatre ecosystem.
My first Fringe was 2001's NZ Fringe in Wellington. I produced and publicised a play called Little Che, by Paolo Rotondo with some dude called Taika Cohen playing Che Guevara. He later adopted the name Taika Waititi and has done a few things since.
But here, he was playing to 80 people in a black box with pornographic shadow puppets on budgets slightly less than $250 million of Marvel's US dollars.
Fringe friends - future industry stars Paolo Rotondo and Taika Cohen/Waititi back in 2001. Photo: Supplied.
Other people frequenting fringes and comedy fests at this time include Jemaine Clement, Jo Randerson, Jackie Van Beek, Rhys Darby, Justine Smith, Madeleine Sami and Bret McKenzie to name drop one or two.
We all cut our teeth in festivals that allow us to find our own voices and veer off in whatever wild direction our talent takes us. Some to HBO series and Oscars, others to Mosgiel and Blenheim - but all having learned what we are good at along the way.
The Auckland Fringe is a little younger than most but what I love about it is that it still does have truly cutting edge, brand new and raw talent.
The granddaddy of all fringes, the Edinburgh Fringe was born in 1947. Eight companies showed up to perform at The Edinburgh Arts Festival who weren't invited, and so fringe was originally about being on the fringes of established society.
Penny Ashton at the Edmonton Fringe. Photo: Supplied.
But globally Fringe has somewhat lost its meaning - e.g. in this year's Edinburgh Fringe, Sir Ian McKellan was playing Hamlet. Not exactly grassroots.
That is there too but Edinburgh now is often all about trying to get noticed amongst a sea of celebrities. Or just stand out at all, as this year there were 3,171 shows.
Auckland's show tally is far smaller and all under $30, so it is accessible to the artists AND the audience. Anyone can take part and there's something for every punter.
Penny Ashton (right) starring at Auckland Fringe with her show Austen Found - the Undiscovered Musicals of Jane Austen. Photo: Supplied.
Watch a show from your bathtub, see improvised Austen, Bridgerton or Rehab, try Live ASMR, take in LGBTQI+ narratives, a walking tour highlighting Te Ao Māori, some seafaring Pacific journeys, head to Silo Park for an improvised soundscape, feminist performance poetry, tales of Chinese Grandmothers, go Club-a-lub-a-ling-longing etc.. etc.. etc...
I am what you might call a veteran of Fringe Theatre, despite being so very young.... I have been to 50 and performed nearly 500 solo shows in a fringe environment.

Penny's Fringe accreditation collection. Photo: Supplied.
I have discovered what sells and what doesn't sell. I have slid down a wall crying in my Edinburgh Flat after playing to 6 clinically dead people and basked in the rosy glow of 300 people in Winnipeg. I have gotten 5 and 2 star reviews, for the same show. I have handed out a quidzillion flyers from Edinburgh's rain to Adelaide's baking heat, and had people refuse to acknowledge I am even talking to them.
But surprisingly, I bloody love it. More importantly, I have learned so much about my craft, and now have the thick skin of very pretty rhinoceros.
Ah, the glamour - Penny Ashton in her changing room at the Edmonton Fringe. Photo: Supplied.
So this is an invitation to get out there and see as many of the future superstars of the arts as you can.
Challenge yourself to see something you have no idea about. Head to new venues like Pitt St Theatre. Have a beer at The Basement or Q, nip over to Covert or to the North Shore. Head out for an early dinner and see numerous shows a night. The past 20 years has also seen a huge jump in diversity of voices which means the appeal is even wider and more of the community is reflected. It's still a work in progress, but bloody marvellous progress no less.
Also, spare a thought for those behind the scenes of Fringes. They create events and support networks for artists and are focussed on helping us make art. They are often artists themselves and work hugely long hours for not enough bucks, out of their motivation to foster talent and get the word out to the people.
Their Manaakitanga for the fringe whānau is palpable and their passion and mahi is hugely valued - so massive kudos to them. Especially after COVID decimated live performance for so long, not to mention decimating lungs and energy levels in the process.
I have been a full time arts practitioner for 22 years, and a fringer for 21 years. It's helped shape who I am, what I make, and how I pay my power bill. Not to mention cemented some friendships that will be with me till I die.
Not everyone loves what I do and that's fine. But there's always something you can find to tickle your fancies and warm your cockles. Now off you pop and book some tickets, oh and wear a mask.
Penny Ashton brings her show Austen Found - The Undiscovered Musicals of Jane Austen to Auckland Fringe at the Rose Centre 9-11 September.