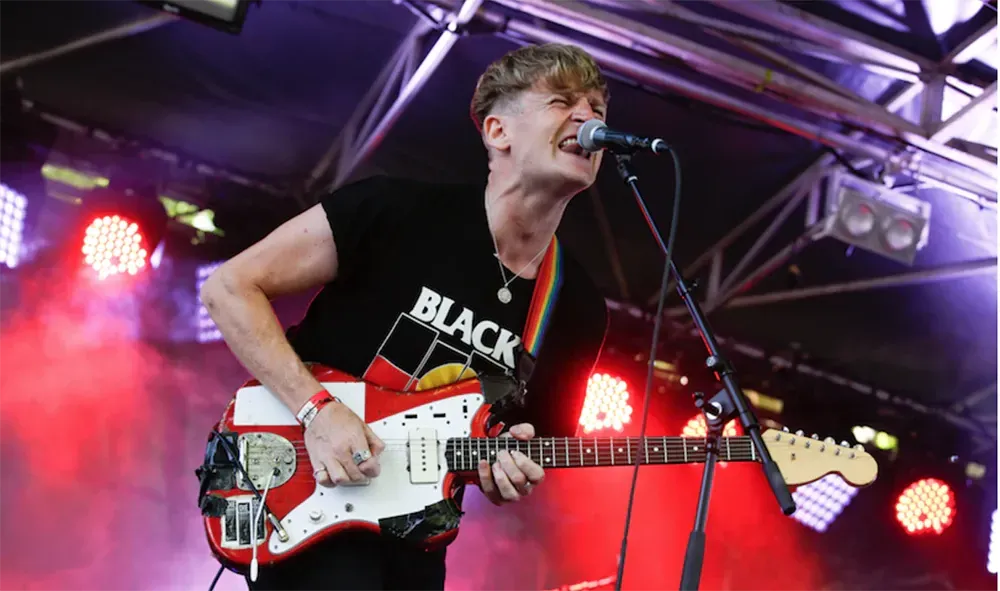 Die! Die! Die! are hitting the road
New Zealand punk mainstays Die! Die! Die! are touring Aotearoa over the next couple of weeks to raise funds to record their new album in Chicago with music legend Steve Albini (Shellac, Nirvana, PJ Harvey). The band recorded their debut album with Albini back in 2005 and have been putting out albums and EP's at a regular pace ever since.
Die! Die! Die! are a testament to the power of the DIY ethos, having toured the world several times over and built a solid fan base, mostly off their own steam. They're also releasing their seminal record, Promises Promises, on vinyl for the first time, with all proceeds going towards their trip to Chicago.
Friday 6th December - The Cook, Dunedin
Saturday 7th December - Wunderbar, Lyttelton
Friday 13th December - Nivara Lounge, Hamilton
Saturday 14th December - Raynham Park, Auckland
Studio One Toi Tū Makers Market
People in Tāmaki Makaurau looking for last-minute presents should check out the Makers Market at Studio One Toi Tū next Saturday. The market features the work of artists from various disciplines and will include photography, jewellery and paintings. It's a great opportunity to pick up some unique gifts and support local artists so the city doesn't become completely devoid of culture.
The event is cash only and child-friendly.
Sat 14 Dec 11AM - 2PM, Studio One Toi Tū, 1A Ponsonby Road

Kākano Youth Arts Collective
Hui on police violence
Recently, the Police Commissioner announced that police will start routine patrols armed with assault rifles in Manukau, Waikato, and Christchurch. Already there have been photos posted to social media of cops carrying machine guns in public.
Research has shown that police are nearly eight times more likely to use violence against Māori and three times more likely to use violence against Pasifika than Pākehā.
In light of this, People Against Prisons Aotearoa are organising a hui this Saturday at the Ōtāhuhu Town Hall Community Centre, to hear from the public about their experiences with the police violence. It'll also be a chance for people to voice their opinion on these patrols and what can be done to push back against the militarisation of the police force.
December 7th, 2:00-4:00pm, Ōtāhuhu Town Hall Community Centre (Main Hall)
Youth art exhibition
The Kākano Youth Arts Collective is a youth organisation, working with rangatahi from West Auckland. Based out of the Corban Estate, Kākano use art to connect with young people, help build self-esteem and develop their artistic talents.
Next week, they're holding an end of year exhibition entitled Te Whakatipu Akoranga, featuring work created during their weekly studio sessions. All the money raised from the sale of artworks will go back to Kākano to make sure they can continue their important mahi.
12 December – Sunday 15 December, 10am -2pm, Projectspace, Corban Estate Arts Centre, 2 Mt Lebanon Lane, Henderson