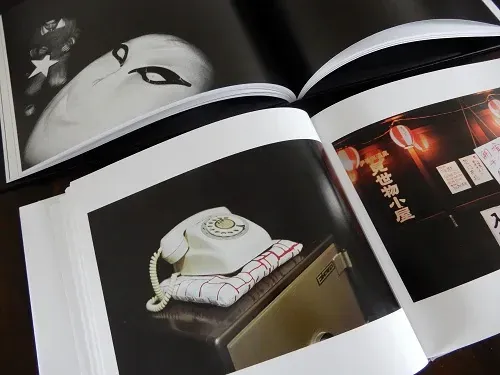 Save The Date - 11th November 2022 – 2pm to 7pm, Ellen Melville Centre, City
'Image Auckland' is pleased to release details of our exclusive event in November with key practitioners, Ihiro Hayami, T3 PHOTO FESTIVAL TOKYO: Founder, Director, and ex-publishing editor-in-chief of the photo magazine "PHaT PHOTO" for CMS Co. Ltd & artist Emi Higano, Tokyo.
"A reading room full of Japanese photobooks. No hierarchy, no display cabinet, just a room with benches, tables and books" – Ivan Vartanian, The Japanese Photobook
The history of what has come to be known as the "photobook" dates back to the mid 19th C, almost as far back as the time of the official invention of photography itself by Daguerre. "The Pencil of Nature" (1844-46), was a manifesto on the calotype photographic process published by photography's other pioneer, Henry Fox Talbot. Since then photography has been displayed and disseminated through the printed page, the system of fine art photographic prints on the gallery wall being a later display method. Recently there has been a upsurge in the presence of the photobook, driven by the development of new printing technologies allowing for the publication of smaller numbers of editions and the rise of the internet allowing self-publishing, distribution and sales as well as mounting interest through photobook fairs and festivals.
'In Japan, for many if not most photographers, the photobook is the final form for their work. An easy way of putting it is that photographers will start their projects with the intention of creating a photobook, or images will be made specifically for inclusion in a particular edit or sequence. So to show a large assembly of photography from Japan, it makes most sense to have an exhibition of photobooks, like a reading room.
The photobook culture in Japan started because there was no gallery or museum system; it was the only way to show photography to a wider audience. It is a very different concept from western standards, where what matters is the print on the wall and sometimes the photobook is still seen as a reproduction of prints.' - Ivan Vartanian, The Japanese Photobook
A selection of books from Japanese artists donated to the Festival by the Tokyo Museum of Photography, Japan, the Higashikawa International Photo Festival, Hokkaido and T3 Tokyo Photo Festival's educational arm,
Tokyo Institute of Photography will be on display for a limited, exclusive 'Photobook Friday II 2022 – Japan'.
This presentation is motivated and informed by the attendance of two Japanese professionals with differing expertise, one as the founder and director of T3 Tokyo Photo Festival, Ihiro Hayami and the other a practising artist and photographer, Emi Higano, Tokyo, Japan.
Since 2015 the Festival has followed those trends and practices with an international and NZ photobook event held every Festival on the 1st Friday of the annual edition. Photobook Friday has had 6 editions since 2016 – 2022 and has featured dozens of leading artists, both from NZ and internationally.
Starts 2pm to 7pm including two talks, from 5pm to 6.30pm will be Japanese photography talks and presentations by Ihiro Hayami and artist and photographer, Emi Higano, Tokyo, Japan. Followed by a Q & A and refreshments. Ends 7pm.
About Ihiro Hayami, Japan – courtesy of Lens Culture
Ihiro Hayami is the founder and director of T3 Photo Festival (Tokyo International Photography Festival) and was director of the Tokyo Institute of Photography. He was the former chief editor of Japanese photography magazine PHaT PHOTO, and was the gallery director of RINGCUBE (Ginza). Ihiro's curatorial exhibitions include Alejandro Chaskielberg's Otsuchi Future Memories (2016), Alex Prager's WEEK-END (2010), and more. Over the past few years he has served as juror, lecturer, and reviewer at various international photo festivals and photography universities.
About Emi Higano, Artist and Curator, Japan
Graduate of Nihon University College of Arts Department of Photography. Often favoring evening shoots, her inclusion in this inaugural group exhibition introduced photographic works around the theme "Night."
An 'Image Auckland' event, presented with the support of - Asia New Zealand Foundation, Auckland Council venues, Auckland Festival of Photography and T3 Photo Festival Tokyo.