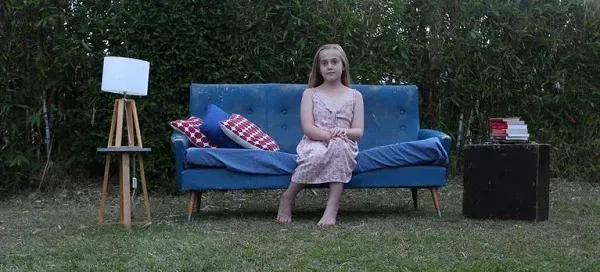 The Marist College [Mt Albert] student won the Alex Mao Photography Award for her image, Trying to Grow Up.
The inaugural award for youth photography is an Auckland Festival of Photography initiative, carries a $1200 cash prize and was judged by
festival director Julia Durkin.
"The competition attracted a high calibre of entries," Ms Durkin said. "We loved this well-composed image, which is technically and artistically excellent. It is a well-constructed set up and shows real understanding of the craft of photography."
Amie Kaufman said she did not expect to win but was thrilled with her success - and thankful. "I'm so grateful and feel so blessed. I honestly didn't see it coming. When entering the competition, I felt I should just do my best. The girl in the photograph is one of my younger sisters, Miriam. She was delighted to hear that her modelling paid off – and will definitely be at the prize-giving alongside the rest of my family."
Amie says the image, taken in her family's backyard in Glen Eden, required
some improvisation. "The blue couch wasn't really being used – it was
just sitting in my garage as it's quite old. But when I came across it, I
just had to incorporate it into my photography artboard."
Amie will receive her prize on June 15, one day before this year's Auckland
Festival of Photography ends and a few days before winners of 2019's
Nikon Auckland Photo Day are announced.
Alex Mao was a member of the NZ Chinese Photo Association. The Alex Mao
Award was set up posthumously in his honour by his family, with the
purpose to encourage a young photographer to do better in photography.
Alex Mao Photography Award 2019