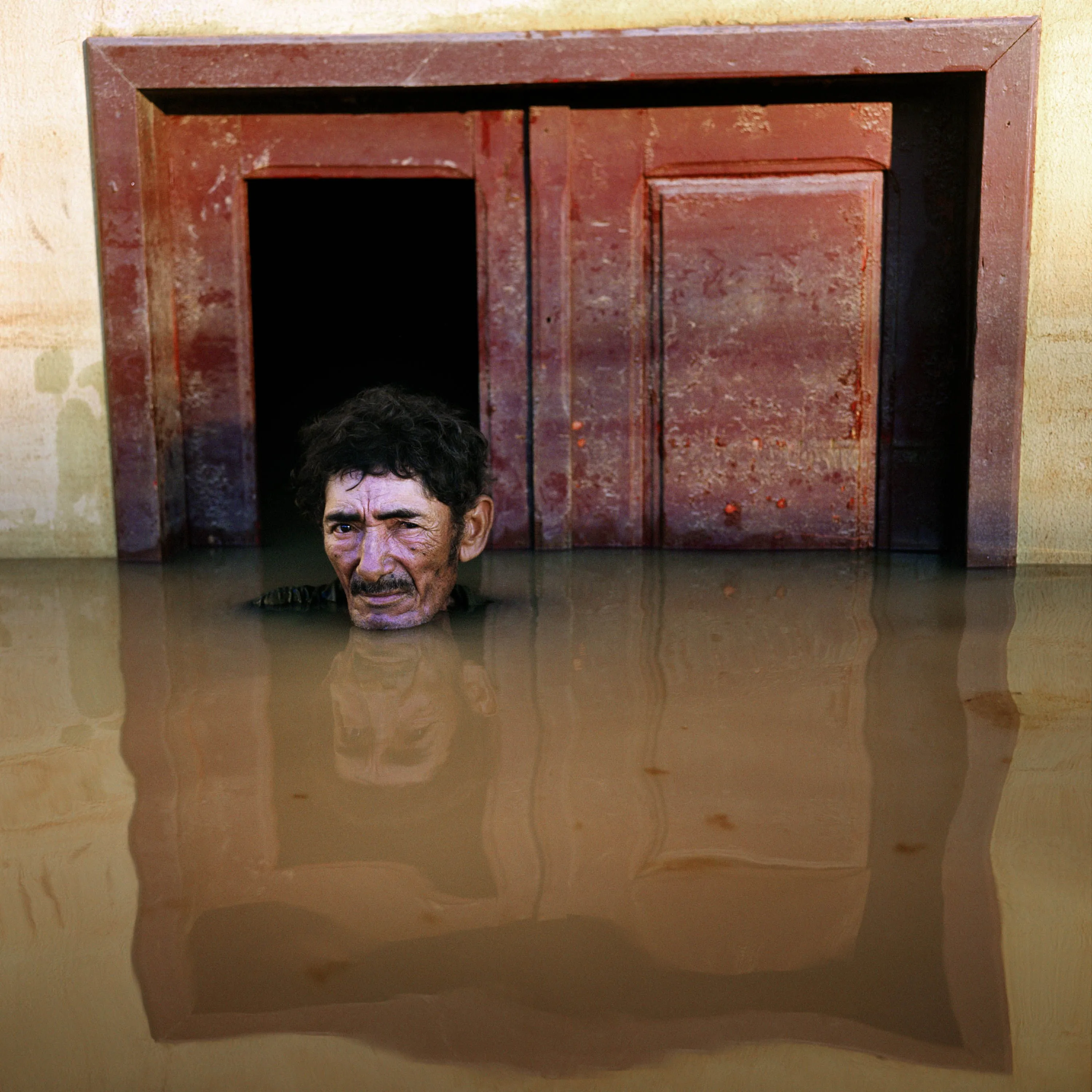 Outdoor, online and in venue exhibitions that explore the theme of disruption are at the heart of this year's Auckland Festival of Photography, which runs 2-12 June.
For details of AFP image auckland events in the period leading up to, and during, the Festival read below.
AFP remains agile in delivering a festival in the current environment, with content that reflects social and global dynamics, says AFP founder Julia Durkin.
"Disruption highlights the role photographers and artists play in articulating what impacts our daily life. Stresses include threats to environmental systems, socio economic shifts, the troubling crossover of the climate crisis with Covid, and the impacts of food, refugee and energy crises. Photographers present these realities and help us navigate a way through them."
Highlights from AFP's Disruption series include:
Environmental Stories From the Pacific Region, featuring images by Jocelyn Carlin that record environmental and climate change impacts. Outdoors, Silo Park, City - 30 May to 17 June.
Submerged Portraits - intimate portraits by Gideon Mendel that consider the context of climate change across cultures and time. Outdoors, Queen's Wharf - from May 27.
Case Studies South - a series by Mark Smith and Felicity Jones that highlights the impact on our landscape of non-native fauna and flora introduced during early colonial settlement. Outdoors, Freyberg Place - 30 May to 17 June.
Vital Impacts - photographs highlighting community efforts to protect habitats. Outdoors, Karanga Plaza from 30 May.
This year AFP presents four image auckland events in the months leading up to and including, the Auckland Festival of Photography (2-22 June, 2022).
The 2022 Music Photography Award/Whakaahua Puoro Toa. Entries opened on April 1, with winners announced on May 14, aligned with NZ Music Month. Finalists from 2021's entrants feature outdoors at Queen's Wharf and Takapuna during May.
The fourth annual Youth Photo Award, where photographers and artists aged under 25 can enter their work for a Alex Mao Award - $1200 cash prize and trophy and a 2nd prize A2 print/frame donated by PCL. Entries open on May 1.
The Late Harvest Award is open to any photographers exhibiting in 2022's festival. Submissions open on 15 June, with prizes of $1500 and $750 on offer. Sponsored by wine-searcher.com.
The 18th annual Auckland Photo Day on Saturday, June 11, where photographers have 24 hours to capture images of life in their region, with Fujifilm X series cameras on offer. This year's competition is sponsored again by Fujifilm NZ. Previous Auckland Photo Day images on show in Takapuna's Shore City's Como Street entrance now until 1 June 2022.
Programme online now - Festival 2022