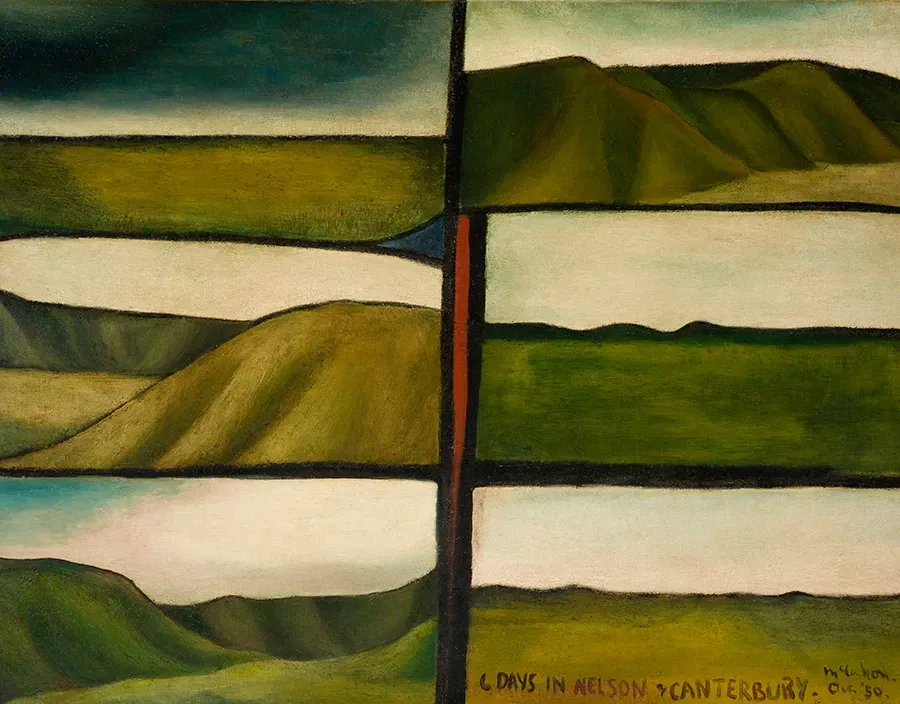 Thursday 20 March, 6pm
Adam Art Gallery
Join curator Michelle Menzies and Laurence Simmons, Professor of Media, Film and Television at the University of Auckland for an evening discussion. Simmons is the author of Tuhituhi: William Hodges, Cook's Painter in the South Pacific (Otago, 2011). Their conversation will explore a New Zealand tradition of landscape aesthetics emerging in and from proximity to water, focusing on works by Colin McCahon, William Fox, and Anthony McCall.
This event is presented in conjunction with the Adam Art Gallery's current exhibition Cinema & Painting.
Image credit: Colin McCahon, Six Days in Nelson and Canterbury, 1950. Oil on canvas, 885 x 1165mm. Collection of Auckland Art Gallery Toi o T?maki, gift of Colin McCahon through the Friends of the Auckland Art Gallery, 1978. Courtesy of Colin McCahon Publication and Research Trust.