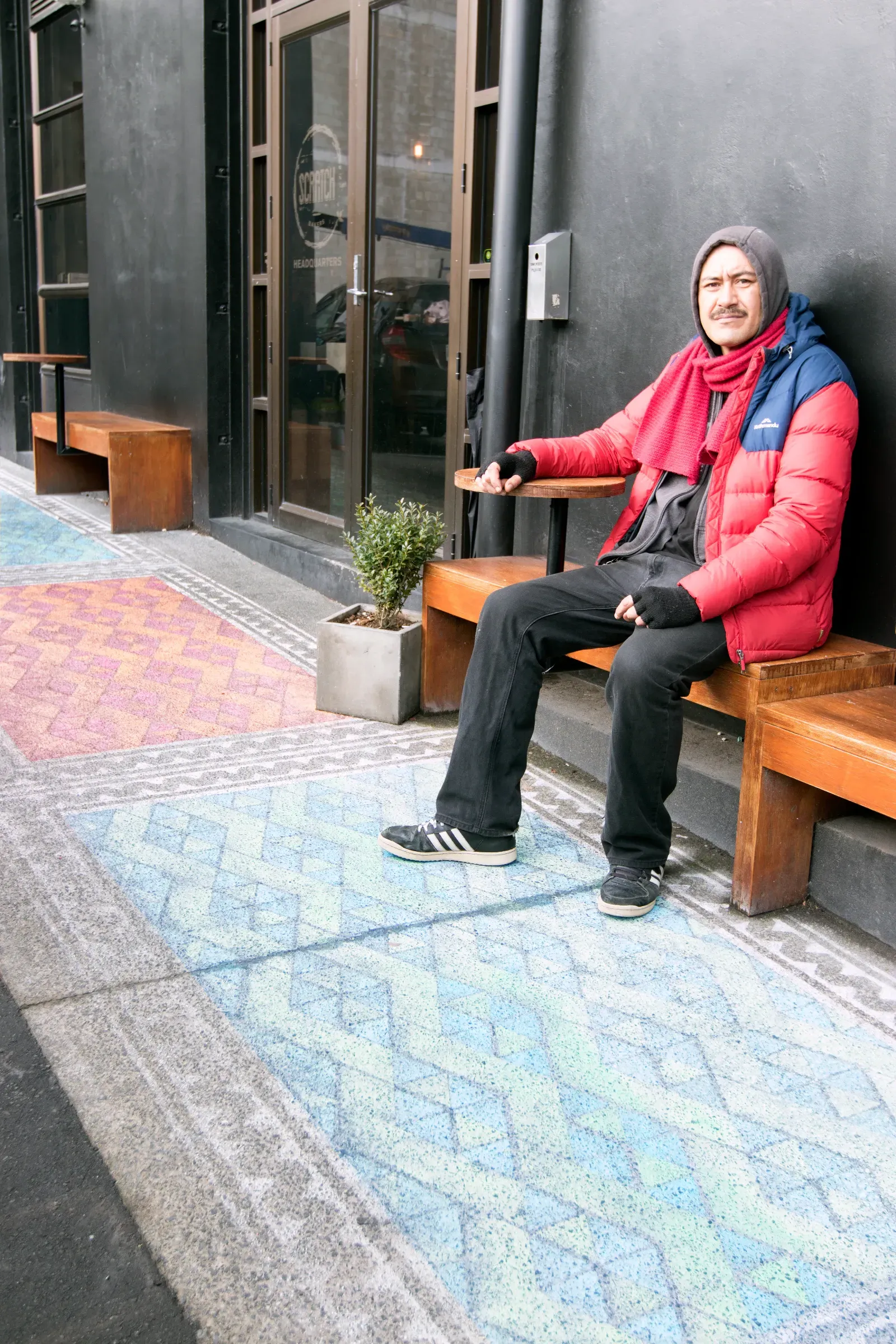 It is becoming more and more common for City Council's to reach out to local artists in search of creative approaches to tackling some of the more long-term issues facing our cities such as tagging and littering. The murals that increasingly grace the walls around central Wellington not only reduce the amount of tagging across the city but also make it a glorious place to walk around. Recently, the Auckland Council has piloted a project called 'Bin That Butt'. Teaming up with local artists and businesses, they have been testing whether art, beauty and creativity could be the missing ingredients to successfully reducing the amount of cigarette butts that are a constant feature of Auckland's sidewalks.
"Conversation does the work of change. Art sparks that conversation," says Megan Beard, Senior Community Advisor at Auckland Council who instigated this creative approach to Auckland's largest littering problem. "Cigarette butt littering is the most pervasive litter item worldwide, not just in Auckland, so it is a 'wicked' problem that persists despite the traditional approaches (bins, signage, fines)."
Having found that punitive approaches had little to no impact on behaviour change, Megan opted to bring in the master conversation starters, artists and creatives. "Instead of leaning into finger wagging, shaming approaches (which have the opposite effect most of the time) we wanted to explore ways that would expand people's comfort zones, lower their anxiety and create an enabling, engaging environment for people and businesses to do the right thing."
The Council approached the creative agency, The Open Fort to develop four activations across the city. The team at Open Fort are well-known for their use of spirited approaches to solicit positive behaviour change. Toby Falconer explains, "In our work, we use playful, creative approaches backed up with psychological models of human behaviour and experience. Instead of focusing on the negative, we shine a playful, colourful light on the practices and places that can help move us all towards positive change. But creativity does more than just shine a light in the right direction, it can also create experiences in which people find their own insights, come to their own conclusions. When people make decisions from these places the results are a lot more powerful and long lasting."
The four installations included: The Beauty Beneath Us, an elaborate chalk-spray 20 metre long carpet by artist Selwyn Vercoe that graced the ground in the outside seating and smoking area at Scratch Bakery; Vote With Your Butt, a fun voting booth receptacle designed by craftsman Tim Lee where smokers were encouraged to use their butts to cast a vote for which staff team in the surrounding Vulcan Lane bars most deserved to be shouted lunch; Tiny Butt Town a miniature installation created by artist Ryan Kothe with Tim Lee which included a cigarette butt recycling plant and a butt-miner installed on a nearby rubbish bin; and Hot Dot, a playful heat sensitive sticker placed on a problematic Council-owned bin that changed colour when smokers extinguished their butts on it.
Selwyn Vercoe, the artist behind The Beauty Beneath Us, is a socially conscious artist and activist who enjoyed the opportunity to use his art as a way "to raise awareness to the public about respecting our environment" and as a form of encouragement "to help smokers quit the habit." Selwyn says that he embraced art therapy during detox and it opened up a world for him. "I became envisioned that art was a vessel to inspire people to embrace their cultural identities. I personally discovered a universal connection in humanity through the correlation of art forms, which restored my cultural identity and also gave me a better understanding of other cultures and superlative appreciation of the multicultural society we inhabit."
Selwyn created the original artwork which The Open Fort then designed into a multi-layered chalk stencil. He wove both Māori and Persian cultural elements into his design. This was then installed using chalk paint along the length of Durham Lane for a week, creating the illusion of a glorious carpet underfoot. The intention behind this installation was to transform the ground into a beautiful artwork where patrons would subconsciously avoid dropping their butts and instead use the provided butt bins.
By all accounts it worked a treat. The owner at Scratch Bakers enthused, "Selwyn Vercoe's chalk carpet looked amazing. We've seen a significant reduction in cigarette butts and in the last few days and we haven't swept once. It's worked so well we want to do it again in the summer."
Unfortunately, the shift in behaviour lasted only as long as the carpet transformation was in place. Once the rains had washed it away, patrons reverted back to their bad habits. However the Auckland Council remains positive about the impact of these creative approaches to behaviour change. The work of artists has the ability to influence public behaviour by urging us to take notice of our surrounding environment, transforming the the grey blankets of walls and streets into places of beauty, creativity and spontaneity.
Follow Selwyn Vercoe's long-term project, The People of Karangahape Road
The P.O.K. Artist Collective invites artists from different backgrounds to participate in a celebration of K'Road and its diverse people.
Upcoming exhibition at Auckland Art Week, HOLM Cafe, K'Rd, October 7 - October 15
People of Karangahape Road, Curated by Selwyn Vercoe
Featuring artwork by Deborah Crowe, Alma Proença, Paul Walsh, Irezema H. Vera, Makanaka Tuwe, Simona Luchian, Mahbube Habibian, Tamara Azizian, Yai Potharam, Shivan Gathum Patel, Claudia Jowitt, Philip Tse and Jark Pane.
Selwyn Vercoe: People of Karangahape Road, The Open Fort creative agency, Ryan Kothe: Wield Ltd, Tim Lee: The Offcut