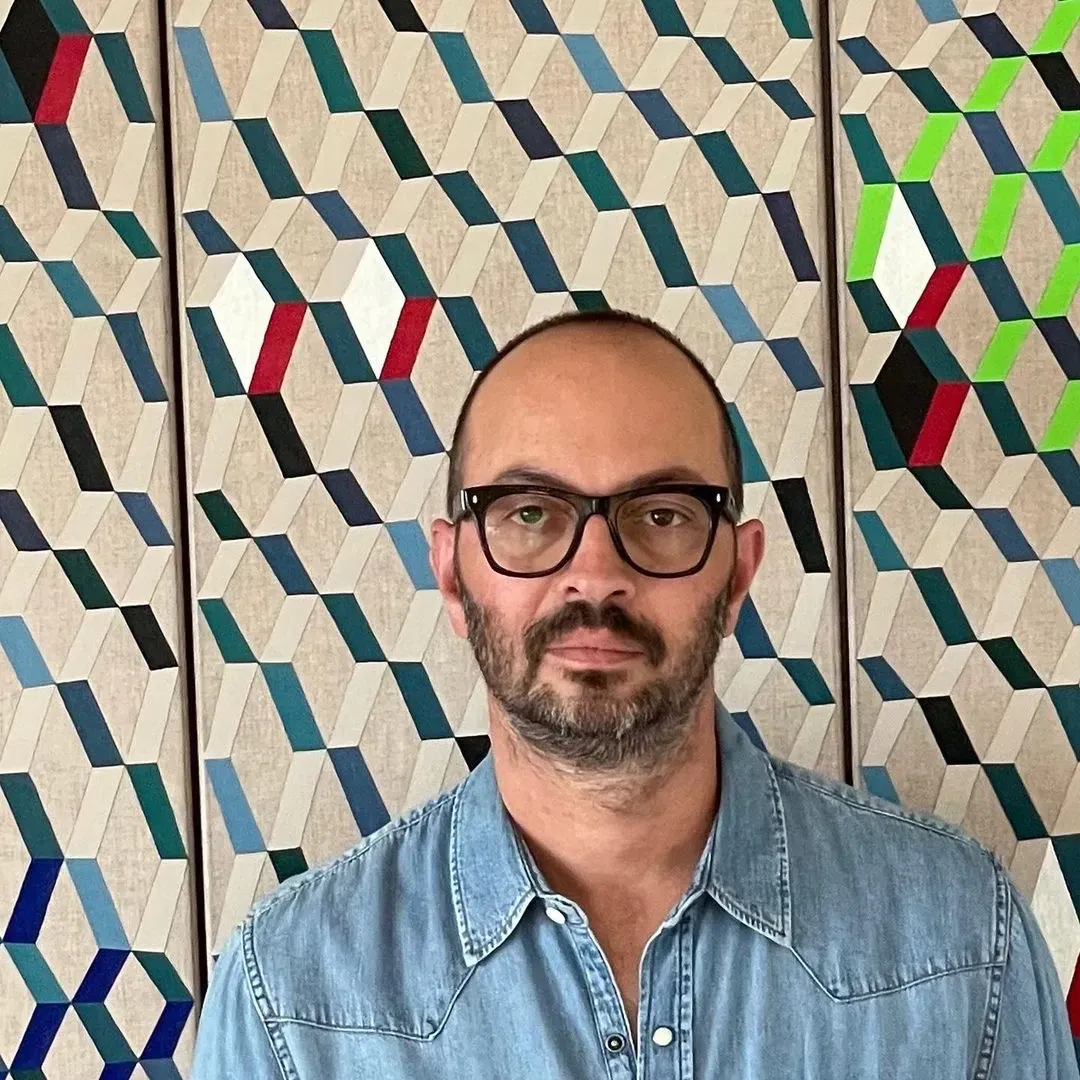 After Covid cancelled it, Paul Nathan (as Bonco) has seen his solo show revived.
It's another installment of a remarkable creative life - packed with reinventions and decisions to back himself that has taught Nathan to always look outside of himself - and has led to starry heights.
Resilience under lockdown
While it certainly has its many drawbacks for artists, Nathan enjoys the pause lockdowns inevitably bring as he continues making work. Yes, an exhibition slated for Studio One was a COVID cancellation casualty but he will be able to reapply. His solo show, Count the stars—if indeed you can stalled and has only recently been restarted at Suite Gallery in Ponsonby until the end of the month.
The Big Idea asked how he navigates lockdown stresses.
"To go outside and count the stars on a cloudless night – you're connecting yourself with people who have been around hundreds of thousands of years before you who have done the same thing.
"It reminds us of our place in the universe, our insignificance in some ways and the insignificance of what we find ourselves preoccupied with. It forces us to take a step back and consider our values. And this is what I try to instill in my paintings."
Creative reinvention
What makes Nathan's growing reputation as an artist even more impressive is he only picked up a paintbrush in his mid-40s.
Unable to deny an internal artistic dialogue and with a young family in tow, Nathan returned to Aotearoa after spending many years in New York and was accepted into a Masters in Fine Arts at Elam — at first concentrating on his already honed skills of photography before the geography he inhabited changed his artistic focus.
He instantly went into geometric abstraction.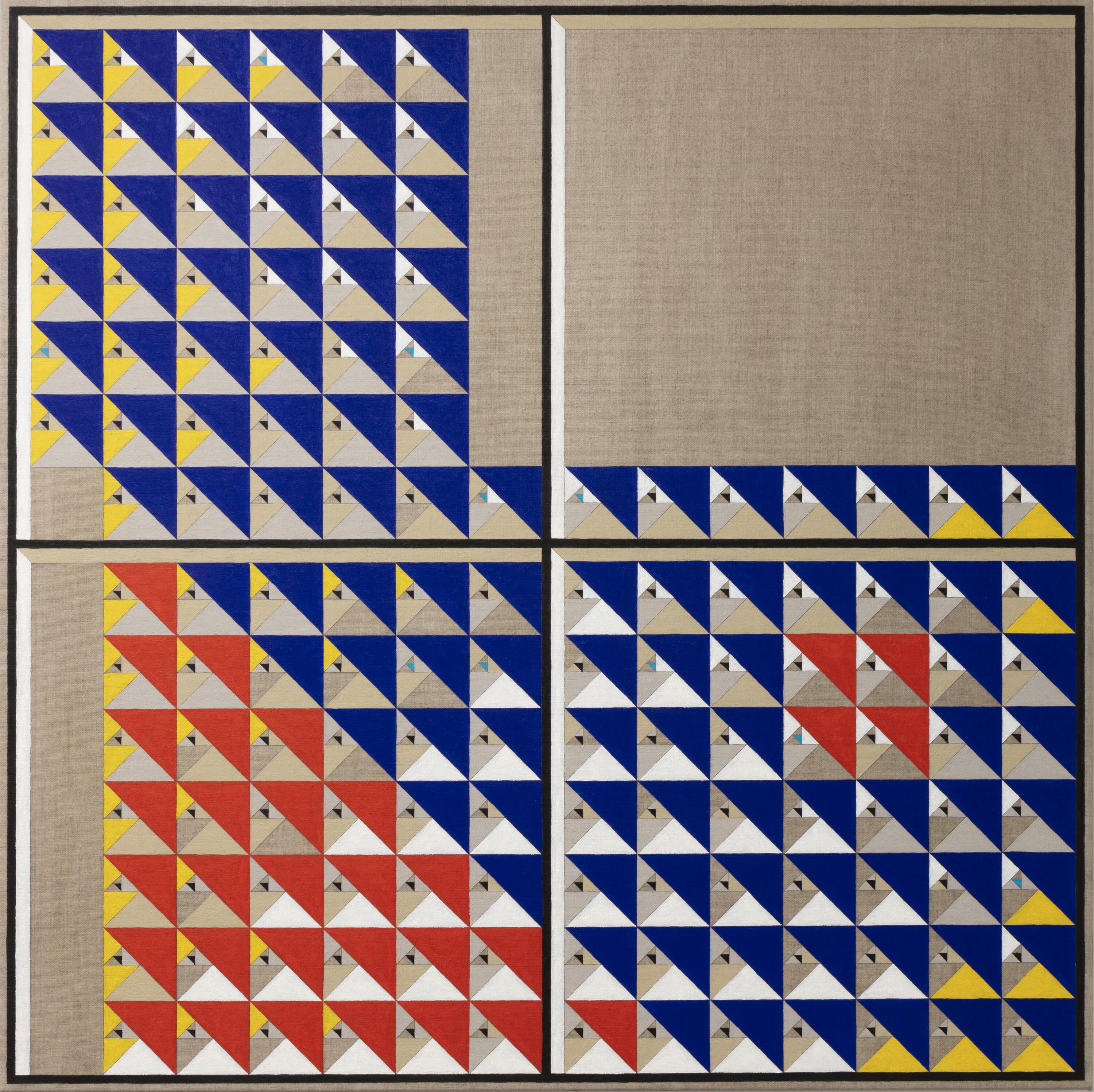 "Taurus out my window" by Bonco (AKA Paul Nathan). Oil on linen, 2021 (sold).
"I've found freedom there - which is ironic because geometric painting is formulaic, structured, all about rules."
He adopted Bonco as his artist alter ego, at first to give him separation and freedom from his past as a photographer.
"I found the name in a letter written by my father before my birth, of possible names. Bonco. It was like a joke name. It was also a Japanese bathroom accessories company my father worked with. There's a Duchampian ring to it. And where does Bonco live? In a 'boncosmos' – or a 'good world'."
Knowingly attempt the impossible
While writing his thesis, Nathan found Rosalind Krauss's essay, 'Grids' pivotal to his work.
"Krauss writes that geometric abstraction is a window to the spiritual—it appears modern, silent, scientific - but in actual fact it, hides a symbolist window."
Much of Nathan's painting invokes the metaphysical and extends back into the tradition of abstraction and spirituality explored by Mondrian, Kandinsky, and Hilma af Klint.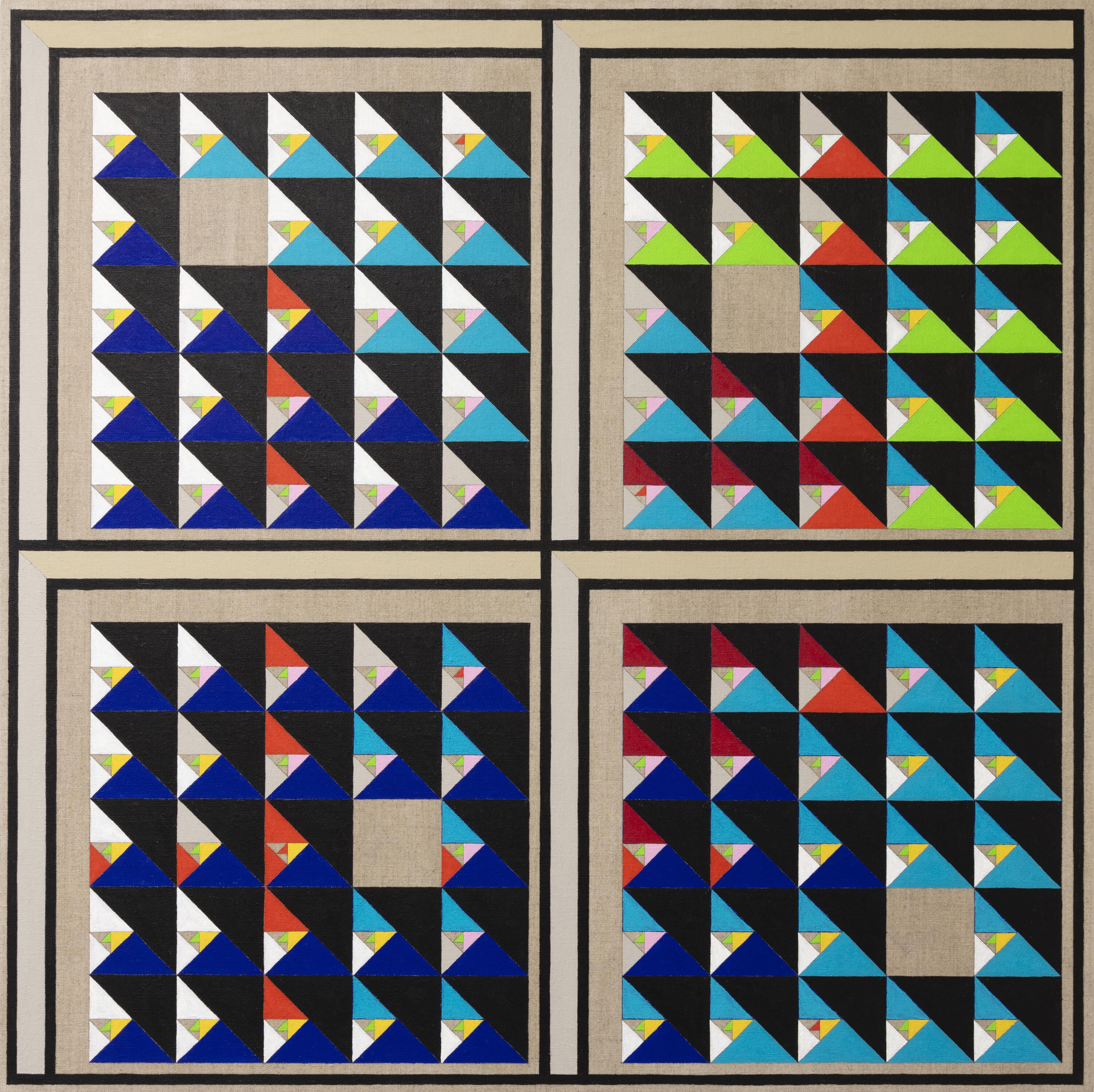 "Crabs in the sky" by Bonco (AKA Paul Nathan). Oil on linen, 2021.
Last year, listening to a sermon given by a Rabbi in New York via Zoom, Nathan, who is Jewish and who has layered this heritage into his work since he started painting, was struck by the impossible task in Abraham's story in Genesis 15:5.
Abraham is told by God to go outside and count the stars and that number would be the number of his descendants. 'Look up at the sky and count the stars—if indeed you can count them. So shall your offspring be.'
"Of course, you can't count the stars - it's a metaphor. It's about knowingly attempting to embrace the impossible with the knowledge it can't be done, but that you should still attempt it."
"My lines aren't straight"
His subtext is that the quest for perfection is a total fallacy.
"My lines aren't straight, they're a gesture towards straightness," explains Nathan. "I'm saying it's much better to be doing, to be living—and that to strive to be 'great' or to 'be perfect' is delusional."
A rational person would use tape to paint straight lines but Nathan paints in freehand. Working on two paintings at a time - at his studio and at home - he transports paints to and from his easels and would happily paint for 18 hours a day.
In contrast to photography, a tool he now sees as just part of his artist's toolbox, painting is the act of being completely present. "Nothing happens with painting if you aren't there."
He names his recent work for the constellations hidden among the geometry – in honour of looking up and outside of oneself.
In advance of his current solo show at Suite, four of the seven works have already sold. The exhibition runs until 31 October.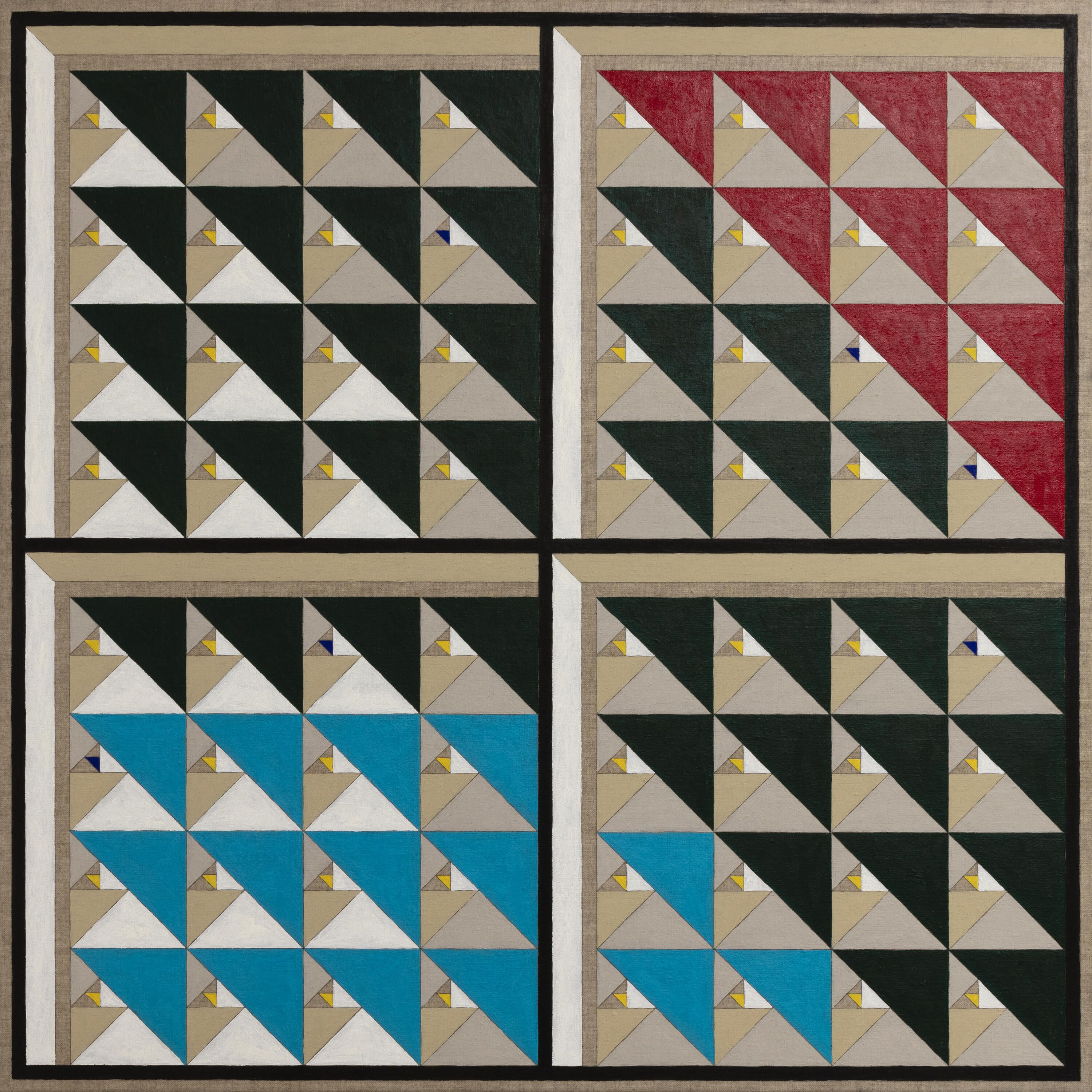 "Aries through the window" by Bonco (AKA Paul Nathan). Oil on linen, 2021.
A gem of a backstory
Nathan studied a BA in Art History/Art Education at the University of Canterbury and worked in London before bouncing back to Aotearoa to open stores for Walker & Hall.
Stones and gems led him around the world. When he looked at reopening a jadeite mine in Kazakhstan, he met an Australian who invited him to open a jewellery store in Melbourne. Then, for five years he operated his own store, Panathan in Parnell, before selling up and moving to New York.
"It was a portable career where I could take my skills and do something with them. But I was always seeking freedom. Looking back I realise that retail wasn't creative enough."
Surreal fame in New York
After making a start at The New School's summer programme doing product design, Nathan switched to photography and fell in love with it. By autumn, he took up a place in documentary filmmaking at The New York Film Academy, but team-based creation didn't gel.
He dropped out – only to receive a letter that he would have to leave the US.
Desperate to extend his student visa, he dashed off an application to the International Center for Photography. "I printed off happy snaps as a portfolio. They said no."
That night, he met Kiwi photographer Jono Rotman, now represented by Gow Langsford Gallery, who kindly said, "You fool. Meet me for lunch. Bring everything."
Armed with Rotman's portfolio advice, Nathan got in on his second attempt. "And absolutely loved it."
Finally, in his mid-30s, he was doing the creative work he'd always yearned for but had never given himself the permission to do.
Open shutter to the world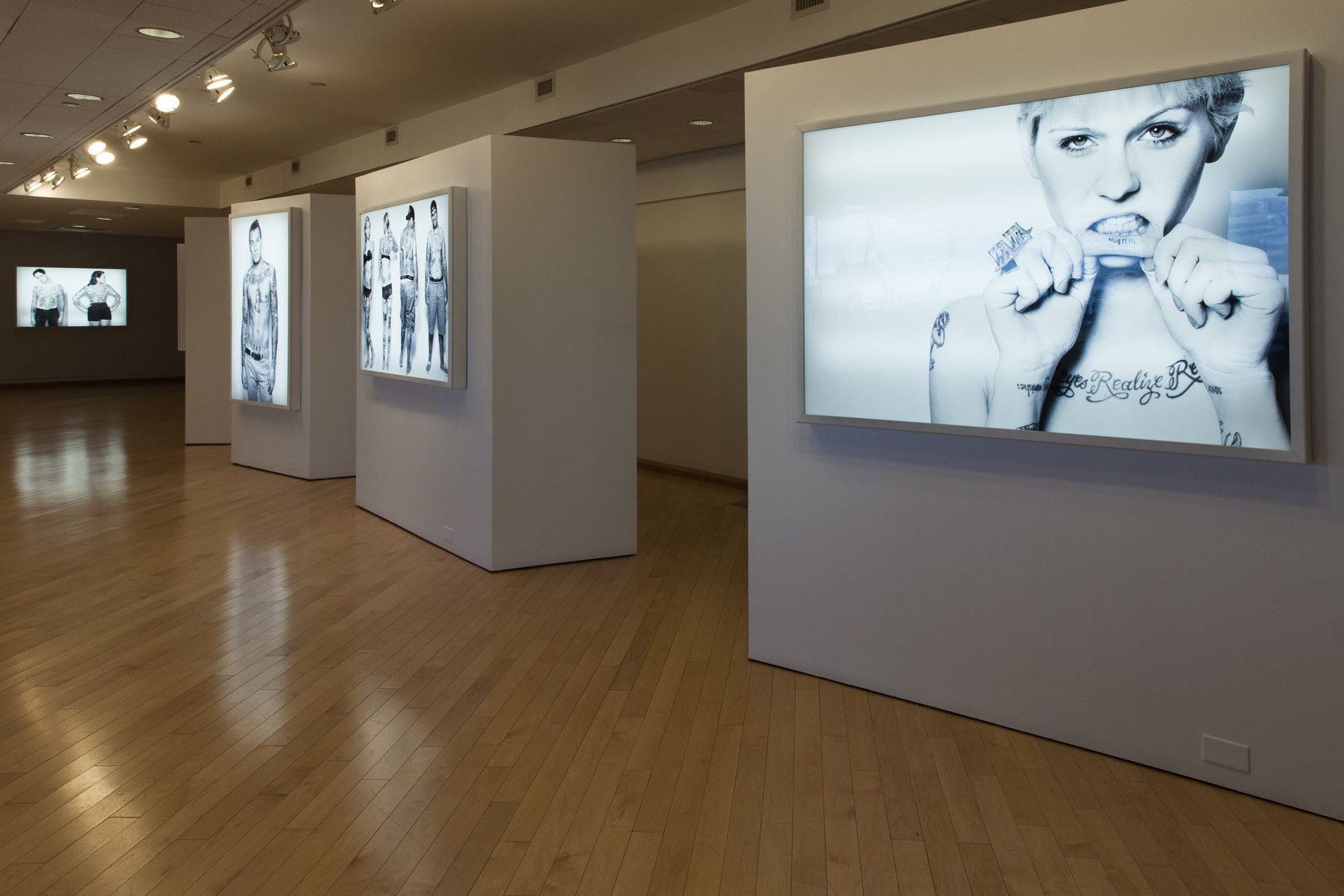 Exhibition showcasing Paul Nathan's first book; Generation Ink: Williamsburg, Brooklyn. Photo: Paulnathanstudio.com
As a photographer, Nathan travelled extensively working in beauty and fashion.
A fascination for his fellow Brooklynites led to his first book: Generation Ink: Williamsburg, Brooklyn, and then two cult hits on New Yorkers and their dogs: Couture Dogs of New York and Groomed.
Press exploded: NPR radio, Good Morning America, a roll call of mainstream and prestigious publications. The coverage went viral, and the books were available everywhere -- from the now-defunct concept store, Colette in Paris, to the Tate Modern in London, to MOMA and Barney's in New York.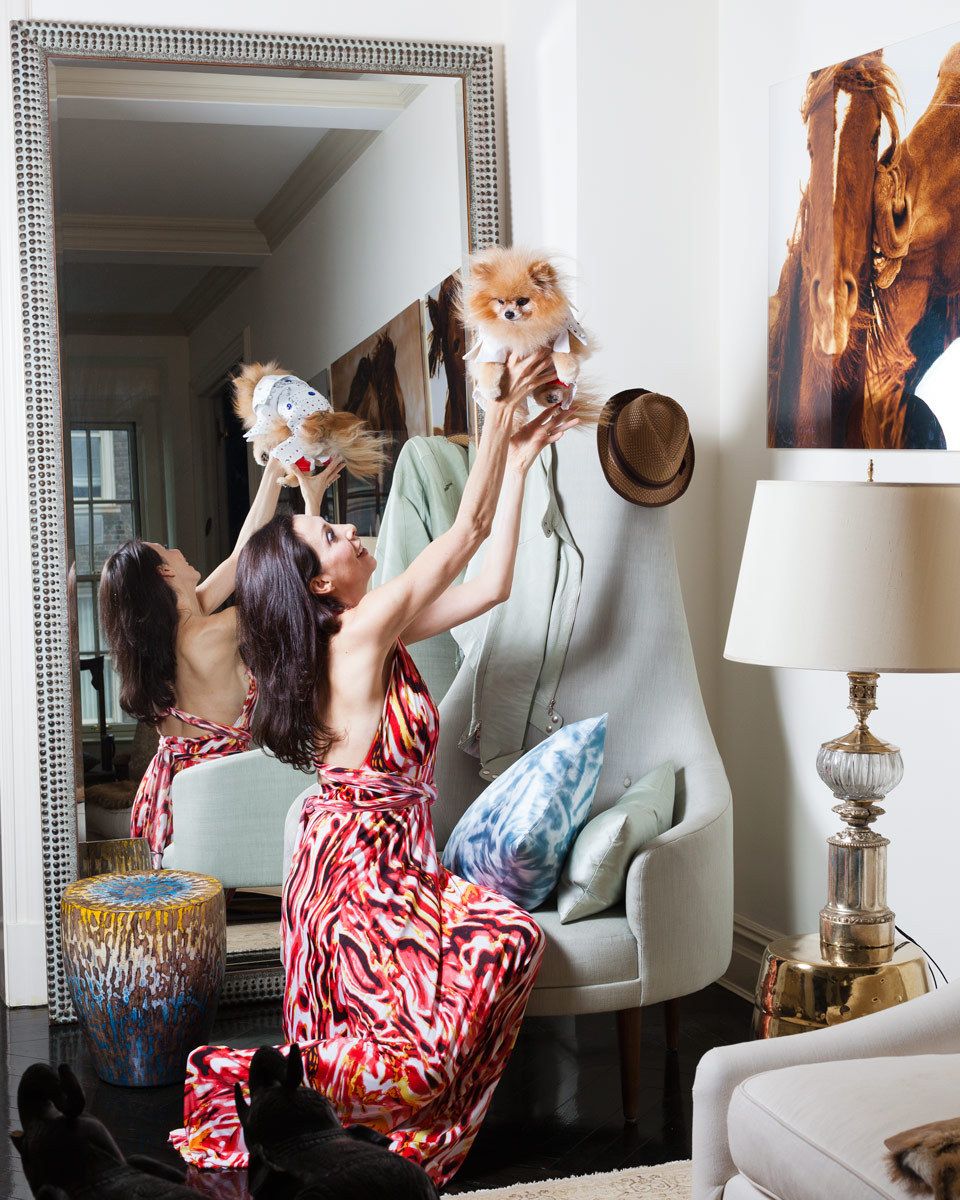 Image from Paul Nathan's Couture Dogs of New York book. Photo: Paulnathanstudio.com
Nathan's books still generate media interest today—seven years post-publication.
Surreal fame brought on a bout of introspection. "They were works about transitions. About people that had a voice, people who were expressive. Yet I didn't feel I was part of that."
It was that realisation that sparked his creative reinvention and the internal artistic journey that has brought him full circle, back home in Aotearoa.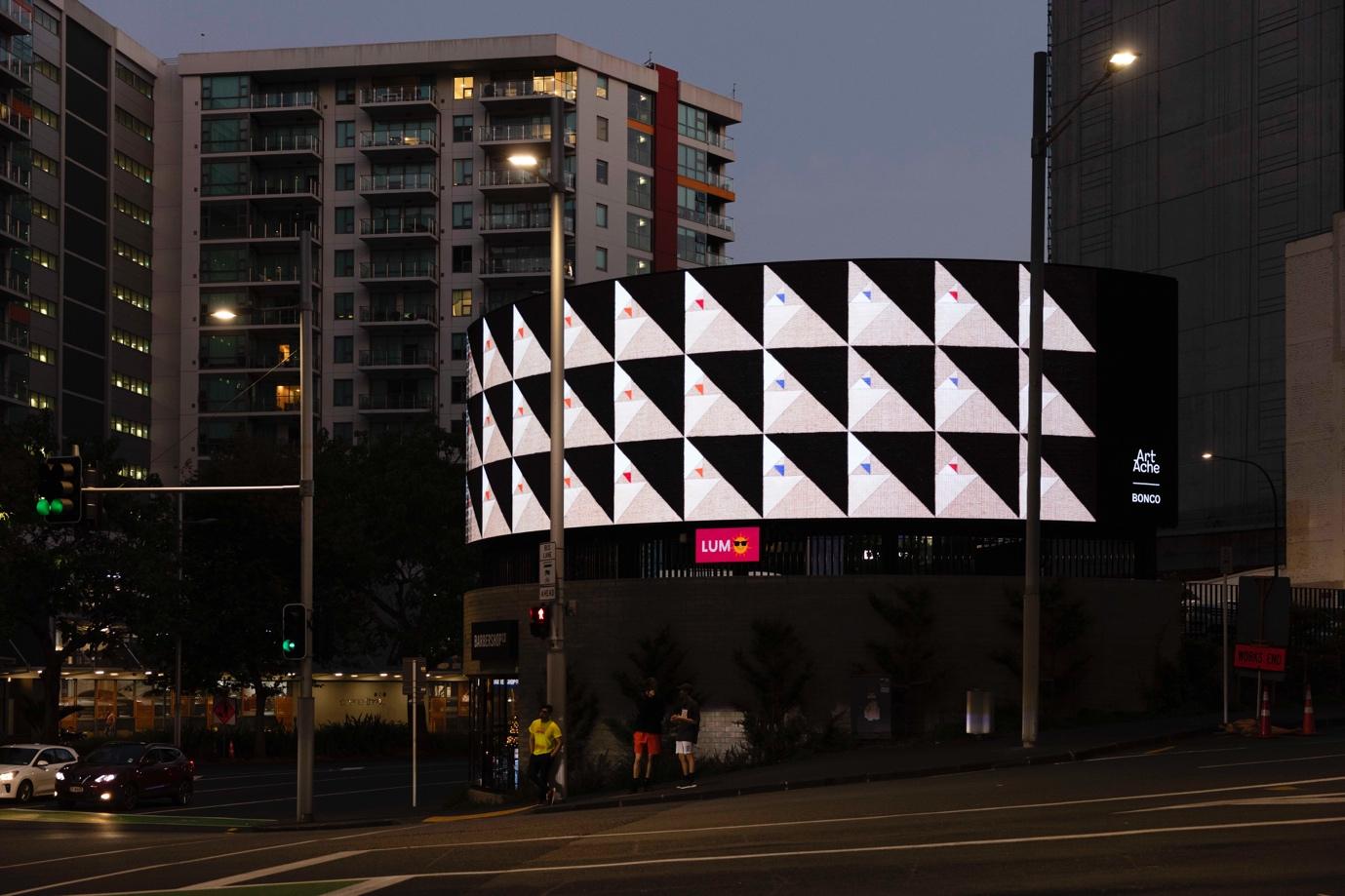 Paul Nathan's work on display in Downtown Auckland. Photo: Supplied.
Nathan's work and split creative personality are housed separately, painting at boncosmos.com and photography at paulnathanstudio.com.
"Photography was great for me in New York. You could have an idea in the morning and shoot it by afternoon, whatever you could dream up you could do. In New Zealand, that kind of street life or living out loud doesn't exist, so I needed to go inwards."
Looking inwards, looking upwards. Having the drive to do both at the same time has ensured Nathan's creativity has never stood still.
Toipoto is a mentoring programme for creatives - both Paul Nathan and writer Lizzie Harwood joined to meet more creatives and create a wider artistic community. Click below for more details.