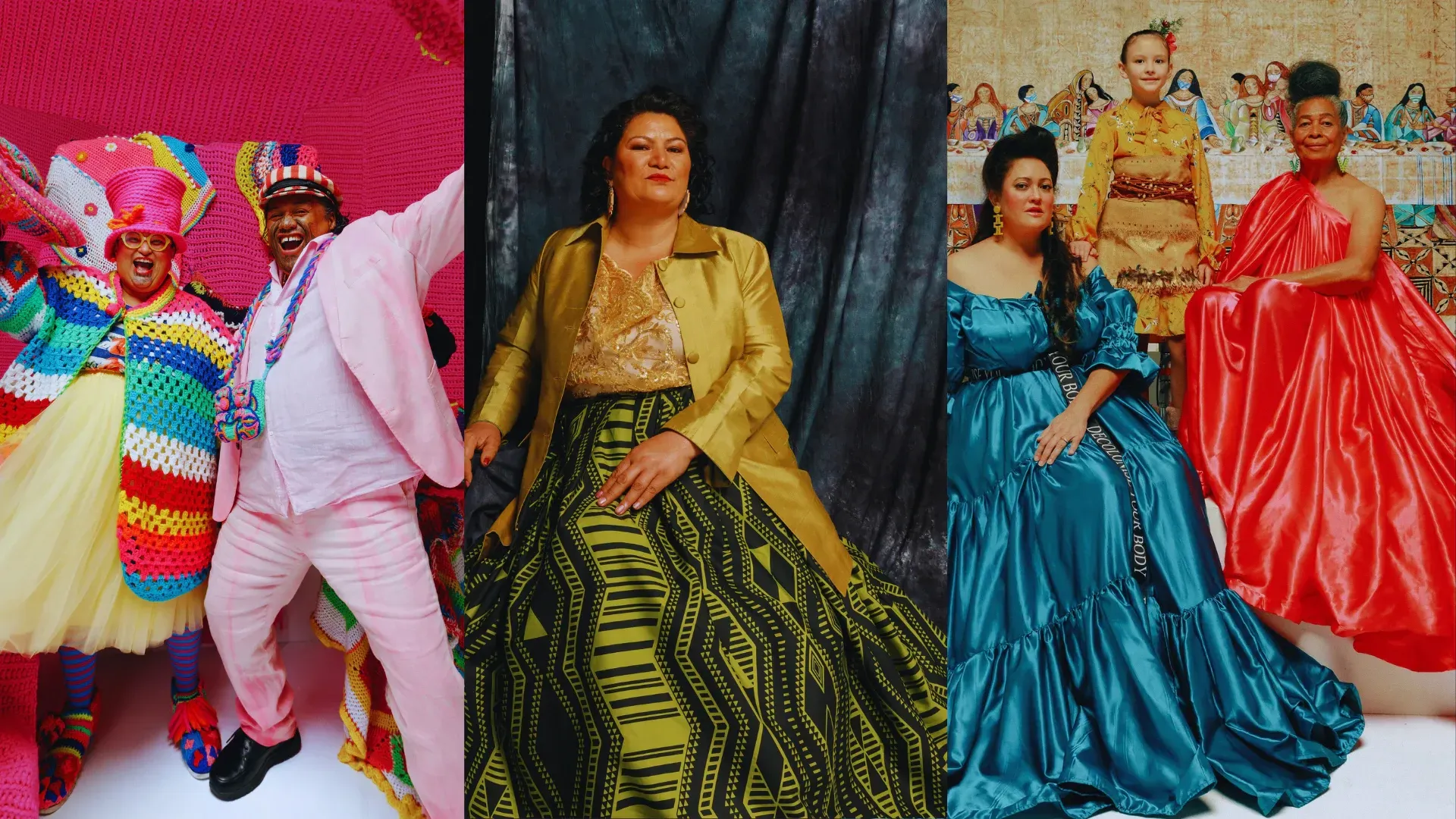 Just three months after throwing open the doors - Manatū Taonga's $28 million Cultural Regeneration Fund has paid out its inaugural initiatives.
The Lowdown can exclusively reveal that only five proposals - totalling around $3 million - have made the cut in the first of four funding rounds, made up of the remaining money from the COVID Recovery Fund that helped prop up elements of the arts, culture and heritage sectors during the pandemic. 
There has been fair criticism levelled that the creative community and practitioners need more support right now. But it has to be acknowledged that setting up stability and increased resources for the future can't be ignored either.
Since Expressions of Interest were first sought by the Ministry for Culture and Heritage (MCH) in July, more than 670 were received before the window was closed.
Of that - only 66 put their proposals together for round one - with a solitary quintet walking out the other side triumphant.
This is clearly a thought-through release of funding - something all funders would have in mind given the current climate and recent reactions.
There were plenty more candidates available for selection in the first round, but it's surely no coincidence that there is a relatively even geographical and genre spread throughout the first five.
The first round was always going to be heavily scrutinised and would have required plenty of restraint, when you think about it - given how much money is still in the kitty.  
 
There's a plan in place - and they're sticking to it.
MCH's new Chief Executive Laulu Mac Leauanae (above) states "it is critical that this funding supports initiatives that will have a lasting impact, and improve outcomes for the arts, culture and heritage sectors and the people of Aotearoa New Zealand over the coming years.
"We are proud to have the opportunity to support and work with the five organisations receiving funding in this first round of the Fund – and we can't wait to see the impact that the funding will have on the arts, culture and heritage sectors, and the thousands of people that will benefit."
Deputy Chief Executive Joe Fowler has been at the helm of the Regeneration Fund since its conception. He underlines that interest was "incredibly high and attracted many high-quality proposals in the first round. 
"The five successful initiatives demonstrated high levels of support from the cultural sector, strong potential to turn the initial funding into long-term sustainable outcomes and clear plans to maximise the impact of the funding on the arts, culture heritage sectors and the wider community."
So, who got the pūtea - and why? Some will be widely known inside the creative community, others perhaps not as much…yet.
Being able to demonstrate the impact they will have in areas such as job creation, removing barriers to participation in the arts, skill development, and supporting self-sustaining long-term resilience were key factors in the first five's successful bids.
As one of the five key fund outcomes highlighted, the safeguarding of Mātauranga Māori (traditional knowledge of Māori) and Toi Māori has been well backed in this round.
That includes the biggest piece of the pie dished out so far - going to Toro Tairāwhiti Limited - who have been greenlit for up to $786,000.
The kaupapa of the Gisborne based initiative is to revitalise Mātauranga Māori by supporting the development of digital storytelling for around 30 marae - building and testing cost effective tools and techniques that marae will be able to use to record and revitalise their mātauranga. 
 
Three interns per marae will also be supported to build local capability.
When asked what this initiative being funded means to them, Barry Soutar (Ngāti Porou, Ngāti Awa, Ngāi Tai-ki-Tāmaki, Ngāti Kahungunu-ki-te-Wairoa), Head of Indigeneity and Partners told The Lowdown; 
"Toro Studios has been contributing to the revitalisation of Mātauranga Māori since inception two years ago. We have always believed that the right blend of technology and authentic Māori founding stories - brought to life with powerful visual presentation - provides a compelling way to engage Māori with their heritage. 
"When this is led by marae who represent the physical manifestation of whanau or hapū, the engagement becomes deeper, richer and more sustainable.
Toro developer Terry Jo Blyth building websites in Gisborne. Photo: supplied.
"This initiative will enable Toro Studios to help lower the production costs associated with digital story-telling by automating existing workflows and developing new functionality across eBook and digital twin software engines. It will also empower Toro Studios to partner and build the stories with twenty-seven marae spread across the nation.
"We have already delivered powerful digital stories and digital twins for two marae in the Tairāwhiti. These have provided the first digitally delivered cultural, historic and education resources in Te Reo Ake o Ngāti Porou (dialect) and English. Students now have access to cultural artefacts never published previously or easily accessed." 
Explaining the depth behind what this achieves, Soutar explains "these are bringing to life an understanding of our culture in a way not achieved previously. This contributes to wellbeing in our communities and helps drive a new commitment to civic participation among whanau. Raising pride in who they are helps raise active participation by whanau at their marae. This revitalises the culture.
"Our experience of how these digital stories attract whanau to engage with their marae has been humbling. That new connection or re-engagement means more whanau and more capability is available to support marae and whanau in their physical re-build and cultural revitalisation." 
Along with their work with marae and treaty settlement entities, Toro Studios operates a not-for-profit academy training young Māori from the regions in high tech and animation with job pathways into the industry.
As Soutar (above) puts it "Toro Studios is a Māori company operating from the most Māori place in the world (Tairāwhiti) with cutting edge technologies serving domestic and international customers."
Another orgainsation that's put a focus on indigenous creatives is Tāmaki Makaurau-based Oyster Workshop.
They've been awarded up to $575,750 to deliver an end-to-end commercial sustainability system for Māori and Pacific arts practitioners, so they can access and benefit from local and international markets and build capability through a proven development programme.
Some of Oyster Workshop's mahi. Photo: Hohua Kurene.
Oyster Workshop describe themselves as "part of a movement to reframe the story of Aotearoa to reveal the interconnectivity of our environment, mana whenua, creative identity and activity - and highlight the unique offering our creative sector has locally and globally."
Directors Sarah Rennie and Kim Tuaine were buzzing when they spoke to The Lowdown.
"We are super grateful for this funding. It's going to mean we get to expand our Māori and Pacific creative collective so they can actively seek out international opportunities in a really self-determined way."
There's been another half-million dollar investment in the literary sector. But before anyone gets flashbacks to the Narrative Muse controversy - something I'm sure hasn't been lost on MCH decision-makers - this time they've gone for a more established organisation.
The Publishers Association of New Zealand (PANZ) will receive up to $495,150 to establish a self-sustaining New Zealand audio book industry by scaling-up the production of locally produced audio books.  It's an element of the industry that has been growing and oft-discussed as an area that needs more focus and understanding - so this has potential in the eyes of several sector experts.
Creative Waikato's also among the first round winners - approved for up to $725,000 to create, digitise and deliver capability building resources to artists, deliver creative activation in regional communities, and enable more creative workplace wellbeing practice in the broader communities of the Waikato region.
And the South Island is represented by Human Performance, who have been offered up to $492,070 to support the development of cultural infrastructure in the lead up to the opening of MOVE; an innovative movement arts centre sited in Parakiore, Ōtautahi Christchurch.
While we can celebrate those given the first round nod, it's tough for the 61 not selected to swallow - that is a discouraging ratio in anyone's book.
But the door is not closed.
At this stage, no one is "rejected" - anyone who wasn't selected in the first round is still eligible for reconsideration in the remaining three that will be dished out by June 2023 - as is anyone who has already put in an EOI.
That means there are still at least 665 initiatives still in the running for the remaining $25 million. 
Fowler (above) details "our team continue to engage with those who submitted an EOI, supporting them to understand the purpose of the fund and to refine their applications for the future rounds."
The deadline for round two proposals closed last week and are about to go back for public feedback for at least two weeks from 31 October. If you have already put in an EOI but haven't got your proposal together yet, you have until February next year before the window closes for the remaining two rounds.
Advo-pocalypse now
We've seen over the past few months that there's an importance in speaking up about the creative issues that matter - particularly the ones that seem overlooked or undervalued by decision makers.
This week, The Big Idea has profiled the latest arts activist group to come together with a desire to give independent artists a collective voice - working under the snappy title of D.A.M.N. - Dignity And Money Now. 
But they're taking a different approach to building momentum - not panels or zooms - but a party, with Basement Theatre hosting Artists On $trike on 3 November.
There's been another step towards offering those who need it a leg up in organising their call to action.
Te Rōpū Mana Toi, the sector advisory panel that's put together and funded by Creative New Zealand, has put out a resource - an new advocacy guide called Changing the story on arts, culture and creativity in Aotearoa. Its purpose is to help creatives to better understand how to build helpful public narratives that celebrate and support the role of the creative community - and to best communicate what changes the sector need to flourish..
We profile it and the keys to impactful advocacy here. 
Success around the world
New Zealanders are being well represented around the world in film and television this week.
Over at the Hawai'i International Film Festival, a celebration of the best of indie cinema particularly with Pacific flavour, New Zealand based filmmaker Kerry Warkia has been honoured with the Leanne K Ferrer Trailblazer Award.
After moving to Aotearoa on a scholarship to study a Bachelor of Performing and Screen Arts at Unitec, Warkia has been involved with some highly admired and innovative content. She is one of creative minds behind 2016's ground-breaking, collaborative feature film Waru, as well as the rest of the trilogy it sparked, Vai (2019) and this year's Kāinga. 
Warkia (above) told The Lowdown "I come from a small island that's part of the Bismarck Archipelago situated between the Bismarck and Solomon Seas in Papua New Guinea. I am sincerely humbled, thrilled, and proud, to be the first Melanesian honouree of the Trailblazer Award representing my heritage, my country and my beloved adopted country of Aotearoa and I'm so excited to attend HIFF and accept this award in person, following in the footsteps of the amazing trailblazers that came before me." 
Aotearoa is represented in six different films at this year's festival. As well as Warkia's Kāinga, feature film Whina is showing, along with Michelle Savill's well-travelled Millie Lies Low and the historically inspired Whetū Mārama - Bright Star and We Are Still Here.
A win at another festival - this time at the Golden Lion International Film Festival in Kolkata, India. Tauranga director Gary Davies has been awarded the Best Horror Short Film for Be Quiet, the latest stop in its international exposure which includes the upcoming Terror-Fi Fest, DJANHO! Brazilian Film Festival and London's Halloween Horror Fest.
The Kiwi short film - which tells the story of two Kiwi kids menaced by a late-night monster - was shot in one day in May last year in a historic farmhouse at Pyes Pa. 
"Most of the cast and crew were locally-based," Davies says. "Tanya Horo of BOP Actors Studio did a brilliant job of casting and coaching our wonderful young actors, Iisha Harris and Marlo MacDonald.
"Everyone worked hard to get the film in the can and looking like a big-budget affair." 
And Kiwi musical series Kiri and Lou has put producer Fiona Copland and writer/director Harry Sinclair in elite company - nominated for the international award at November's BAFTA Children & Young People Awards.
The tale set in prehistoric Aotearoa focuses on feisty little dinosaur Kiri (voiced by Olivia Tennet) and gentle, thoughtful Lou (voiced by Jemaine Clement) as they laugh, play and sing their hearts out (courtesy of composer Don McGlashan and co-songwriter Sinclair) while they learn to deal with the emotions of childhood.
The show already screens on BBC in the UK and Nickelodeon in the US - and will compete for the International BAFTA with worldwide phenomenon Bluey, as well as City of Ghosts and Maya And The Three. 
All glass, all class
Did you know that 2022 is the International Year of Glass?
Endorsed by the United Nations, the year is intended to celebrate the diversity and range of contemporary art glass practice around the world - with the recently opened New Zealand Society of Artists in Glass Member's (NZSAG) exhibition the largest of its kind in Aotearoa.
Whanganui's Sarjeant Gallery is playing host - with over 50 entries from NZSAG members. The most coveted awards have already been handed out in the weekend.
The $3000 Lazelle supreme award has been claimed by Mike Crawford for his work Kāhu (above), representing the bird that descended from the heavens with Tāne after he obtained ngā kete o te wānanga- the vessels of mātauranga.
The $1000 Merit award was presented to Lisa Bate's intricate The Pack IV, Vicki Fanning has been recognised with the $500 Innovation award for her fairgroundunicorn Glass Crown, while the People's choice award will be confirmed when the show closes on 29 January.
"We hope that this display of vibrancy and innovation of the transformative medium of glass both educates and inspires the community as well as the next generation of glass enthusiasts," states Emma Camden, President of NZSAG.