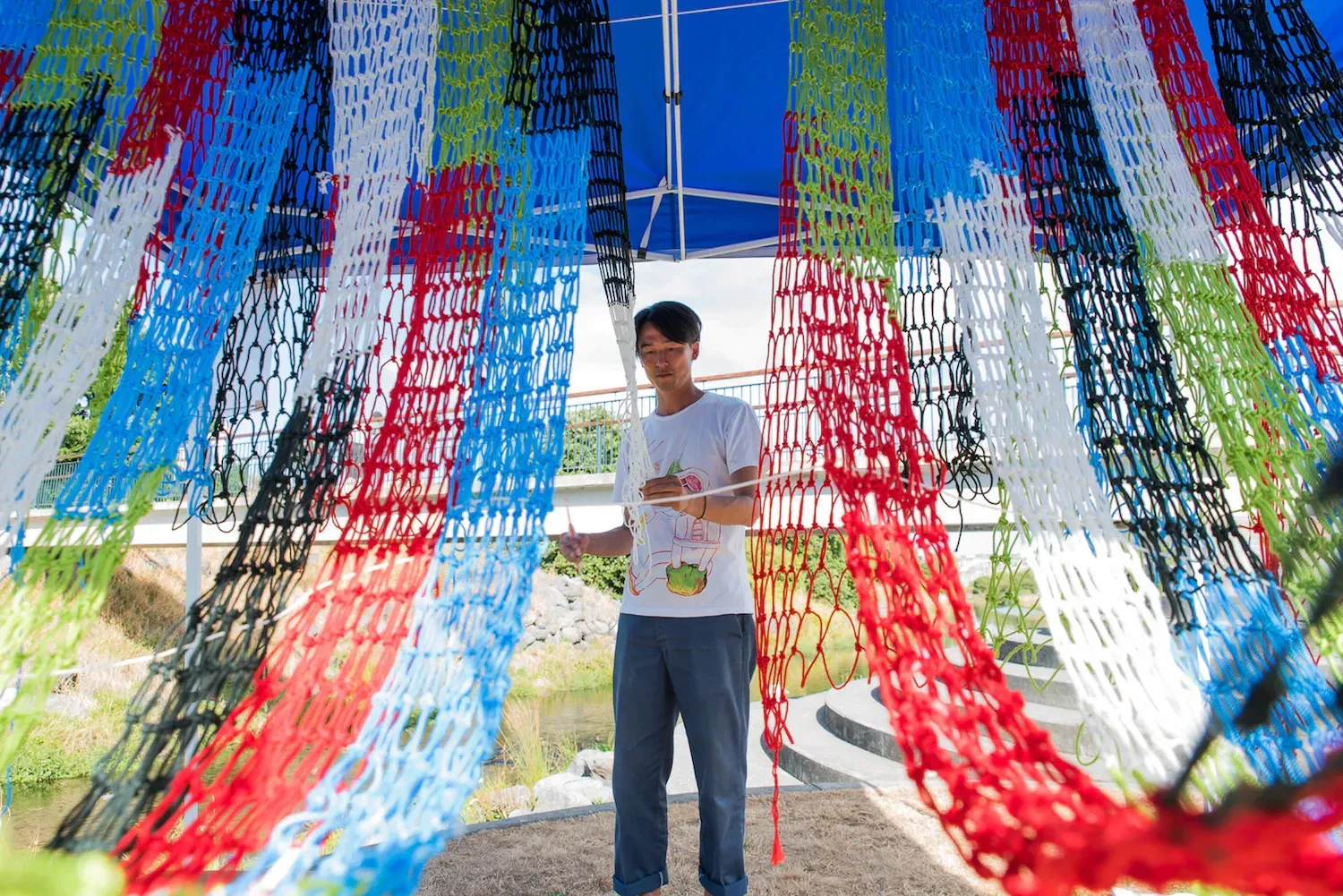 Shortland Street: The Exhibition
Significant public art gallery Gus Fisher, the University of Auckland gallery in Shortland Street is not only reopening on April 6 after restoration work, it has relaunched.
Read: significant new direction found.
It will open with an ambitious exploration of its commercial location We're Not too Big to Care (pictured below) with international drawcard Cao Fei's new film Asia One (extract here and Art Asia Pacific review at Guggenheim here). Further proof of renewed muster are commissions from Hikalu Clarke, Emily Hartley-Skudder, and Aroha Novak - a refreshingly diverse bunch of NZ artists. Other surprises include premiering in New Zealand British duo the Duvet Brothers' 1984 film Blue Monday, with the New Order song as soundtrack and Thatcherism as subject. And going offsite, meeting the gentrification of K Road, is a project in May by Scottish artist Rachel Maclean in St Kevin's Arcade.
There's a few other interesting whistles and bells – a new artist space in the Gus Fisher's former telephone booth, and free coffee!
The new curator is Lisa Beauchamp, formerly of the Birmingham Museum and Art Gallery, adding to this year's current theme: curators from elsewhere taking significant positions in Aotearoa.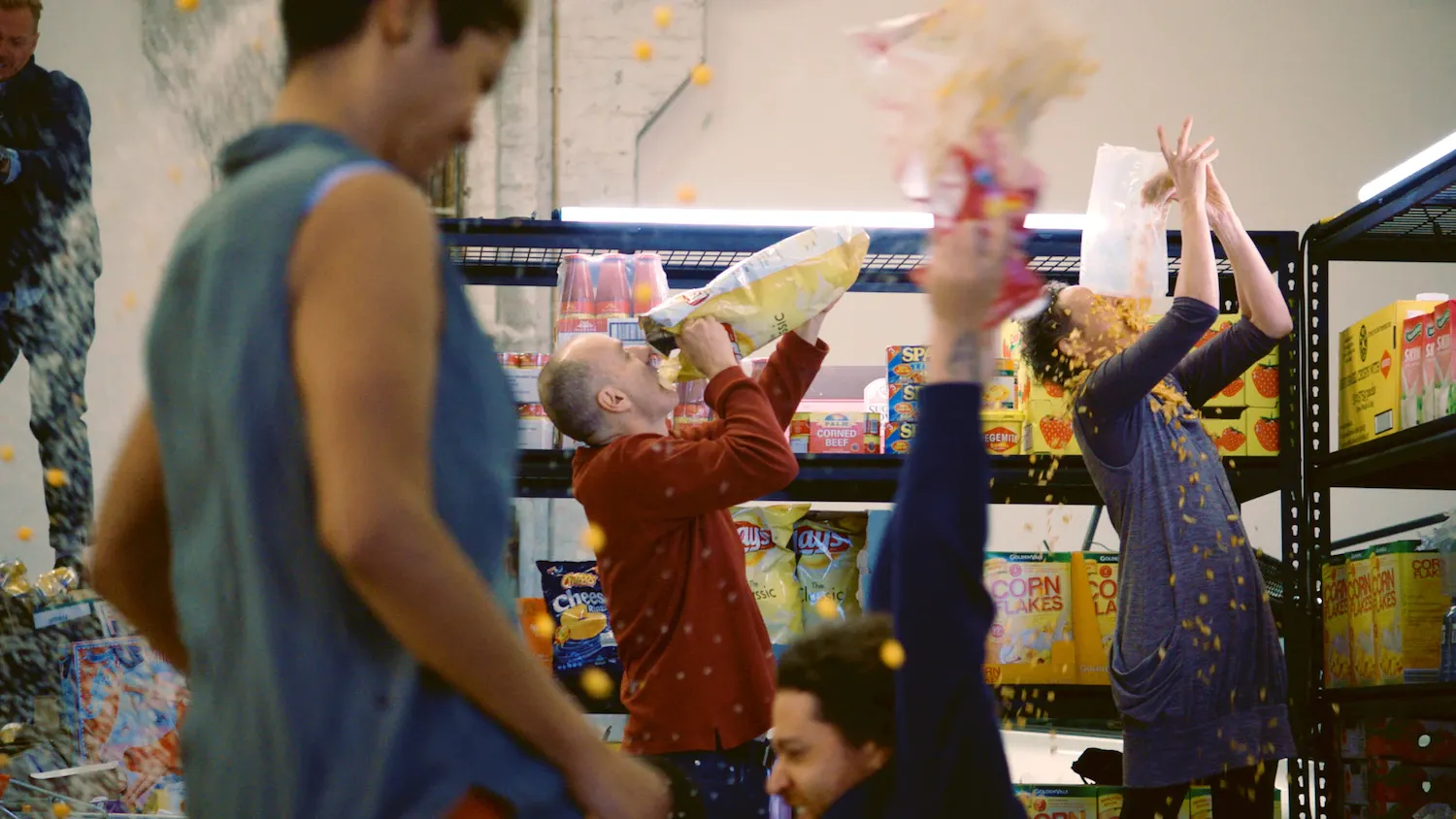 Fringe Weather Report
Brace yourself. Arts festival peak storm season has started to hit towns across the country. Predicted severe and diverse weather systems centred over Auckland, Hamilton, and Kaikoura are now in full force, with Wellington and Dunedin to follow. Lightning rod Fringe activity makes electrical and thunderstorms - resembling the cheap visual effects of '80s music videos - all too likely. Pussy Riot's appearances in Auckland and Wellington may cause traffic issues.
Hamilton Garden Arts Festival has kicked off including a Sasquatch at large in the park. Meanwhile I write from the Interislander (yes, really, cocooned by backpackers in the bar), enroute to Kaikoura and the third iteration of Shared Lines Festival. It brings together artists and communities from across the Pacific Rim affected by earthquakes. Previous festivals were with Sendai, Japan, Christchurch and Wellington. The Kaikoura programme includes Yasuaki Igarashi with a community-led fishing net work (pictured) - Yasuaki has previously brought people together "to knit" in nine different locations throughout Japan. Also included Audrey Baldwin's Shared Snood project inviting the audience to take part in making a giant macramé art work and Binge Culture's Whales, a much loved community-building event in which all work together to save a pod of stranded whales.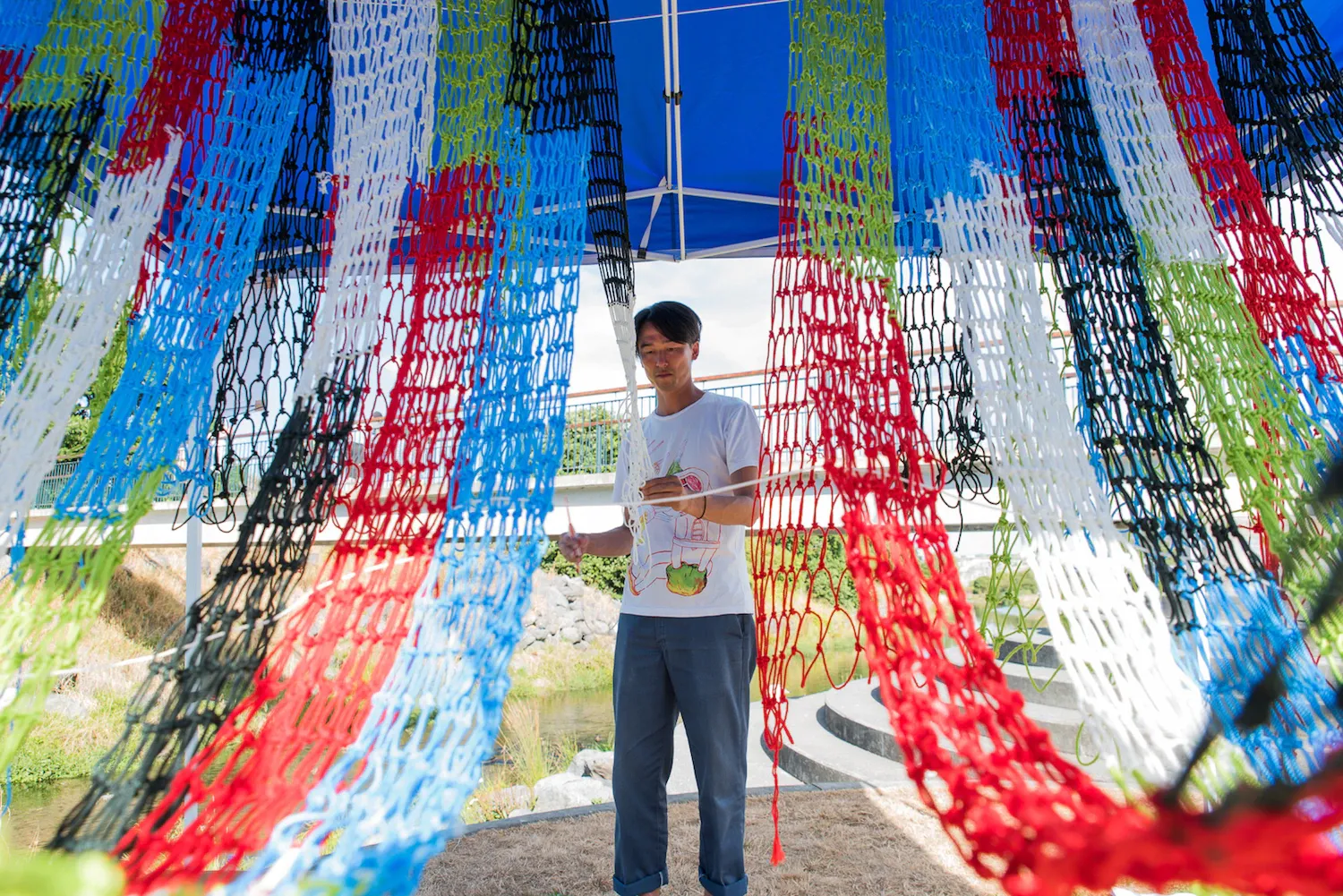 Thousands descend on Wellington this week for what is our preeminent performing arts festival Te Matatini in Wellington, which is pleasing to see get more media attention than ever before: you can even follow along via live stream on Māori TV. Also starting this week has been the remarkable live art and music porgamme in shipping containers Performance Arcade (more on this next week), and the gargantuan Auckland Fringe. Concrete Playground have brought together their top picks, including the pictured K-Pop Party, a dance party centred on Korean pop. As fo me, I love a good personalised Fringe car experience in Auckland traffic: The Ride sees Artsense Production join you up with an expert on a topic you're interested in and gives you a car ride to talk about it.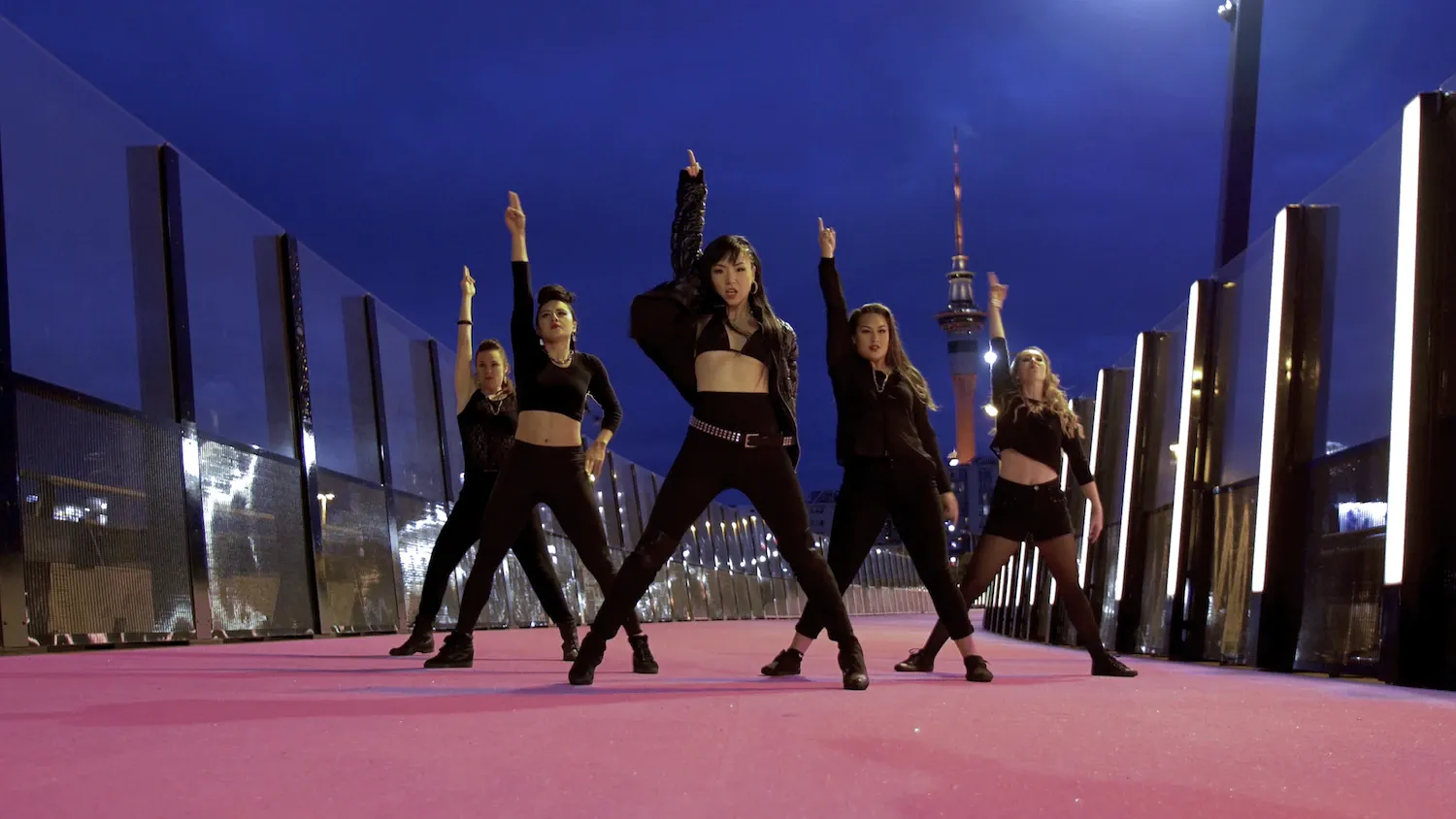 Causing rainbows just south of Auckland this weekend is the already sold-out three-day beach art and music fest Splore.
How to follow it all? Social media is your friend but do know that a strong review culture is vital in helping with choice. That's been decimated in the mainstream, but we can recommend for theatre Auckland's Theatrescenes, national site Theatreview and in Wellington Artmurmurs, which is delivering some strong reviewing this month. More critical voices please.
Another Wellington stalwart is Wellingtonista: "We have been accused," they wrote way back in 2010, "of being out of touch with mainstream New Zealand, and of playing to: '…drinking, dancing, gallery visiting, pedestrian friendly urbanites who skirt so close to being called Yuppies but deftly avoid it by telling you to fuck off.' Both of these accusations are absolutely true and we wear them with pride." Still out of touch nine years later, Wellington's New Zealand Fringe starts up 1 March and the Dunedin Fringe follows in late March, at the time of the Capital's Cubadupa, which has some real pulling power this year with appearances by Alien Weaponry and Phoenix Foundation.
Meanwhile after four years, the Nelson Fringe Festival is taking a break, returning in 2020, citing the need to build up its finances and support as reason for its break.
The Spinoff has this guide to highlights of the upcoming Auckland Arts festival.
More News
Remembering this week the brave and rather brilliant writer Peter Wells who passed away on February 18. This RNZ piece is a pearler.
A tragic hero pulled into space weighed down by information so 'he' is trying to delete it: artist Julian Priest's mini satellite The TWOi 2.0 (measuring just 2cm x 2cm) has been launched from the International Space Station, and is busy transmitting data to a receiver in New Zealand. It's part of Priest's mission to encourage people to rid themselves of excess data. He is Experience Wellington's Artist-in-Residence, based in the city's Thomas King observatory and hosting visitors this week. He spoke with RNZ's Lynn Freeman on Sunday.
In production at Massey University's fine new music studio currently is a rather special project: a tribute album to early leading female vocalist Pixie William, of 'Blue Smoke' fame (that song now some 70 years old). Producers are the supreme team of Mike Gibson, Lisa Tomlins and Riki Gooch. The album, yet untitled will include kapa haka and Te Reo Māori versions of select songs, including Blue Smoke, and Orchestra Wellington are set to record a remix version featuring Pixie's original vocals. A live Blue Smoke event is set for Matariki. Danny Mulholland meantime is directing a Blue Smoke documentary for Māori Television.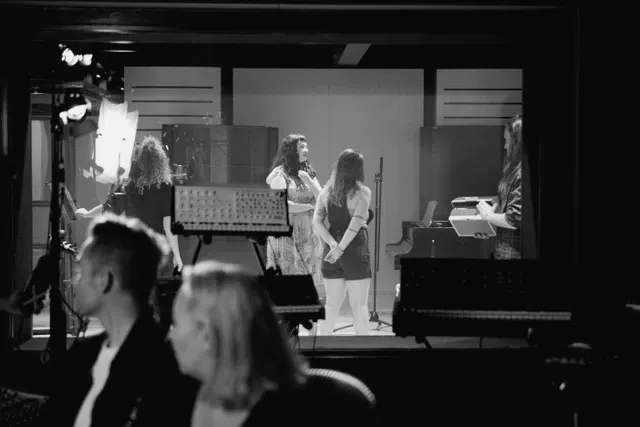 There were positive vibes flowing from the theatre community online with the news that actor and arts manager Tanea Heke had been named Interim Director of Toi Whakaari: NZ Drama School following Christian Penny's resignation in December. An alumni of Toi and a big player in Creative New Zealand's international programmes, Heke's appointment reaffirms the school's commitment to mātauranga Māori.That commitment is further confirmed by the announcement this week of actor, playwright and another alumni Mitch Tawhi Thomas taking up the senior acting tutor role. Tawhi Thomas (currently playing the wicked Claudius in Summer Shakespeare Hamlet – reviewed here) also tells me he has a new play premiering mid-year in Wellington.
John Brown is the recipient of the 2019 Molly Morpeth Canaday Trust Major $10,000 Award. His work The Battle for Tuber, was a standout last year in the Hawkes Bay biennial survey show East. News on the other 11 awards are on The Big Idea here.
Good reading online
An interesting story in the Taranaki Daily News about how moving an early Don Driver mural at the airport to the new terminal could cost $100,000. Your correspondent notes yet again how this aspect of the $28 million new structure gets singled out for its letters to the editor clickbait value.
From Fiji, a story in the Indian Weekender of Fijian-origin Auckland Indian artists showing Landings at the Fresh Gallery in Otara.
New on Contemporary Hum is an account from Samuel Walsh (of Auckland space Strange Haven) of a residency at Zaratan, a fellow artist run space in Lisbon Portugal. "Trying to maintain a sense of professionalism while also operating on your own terms is an interesting dichotomy within the ARI sphere," he writes. ARI meaning Artist Run Initiative.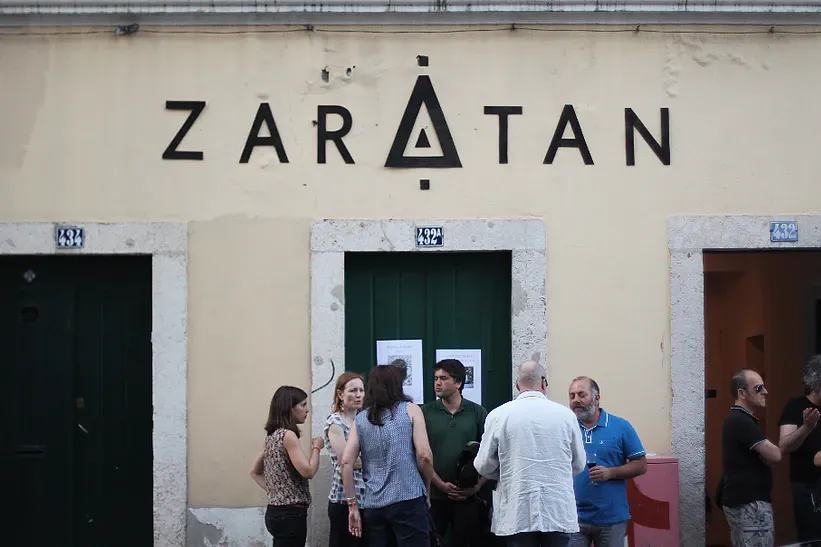 Bill Gosden has been a remarkable figure in helming the New Zealand International Film Festival - and quietly supporting NZ filmmakers for forty years. Just before Christmas he announced his retirement, but not before publishing this beautiful letter, telling a few stories with his typical breezy sharp wit and honesty of how "if he felt supervised it was by NZIFF audiences."
And lastly, a delightful piece of TV of the month: Graeme Hill explaining to Duncan Garner the world-beloved industrial racket of the Dead C.
Image credits, top to bottom:
Yasuaki Igarashi with his work at Shared Lines Kaikoura Festival. Image: John Lake
Angela Tiatia, The Fall, 2017 (image still from film) from We're Not too Big to Care, upcoming at Gus Fisher Gallery. Image courtesy of the artist and Sullivan+Strumpf, Sydney | Singapore
K-Pop Dance Party, publicity image
Blue Smoke Reimagined studio vocal session with the Victory Dolls (Lauren Armstrong, Moira Jean, Katelin Little). Image supplied by Munki Studio
Zaratan Exterior, in Lisbon, Portugal. Courtesy of Zarata