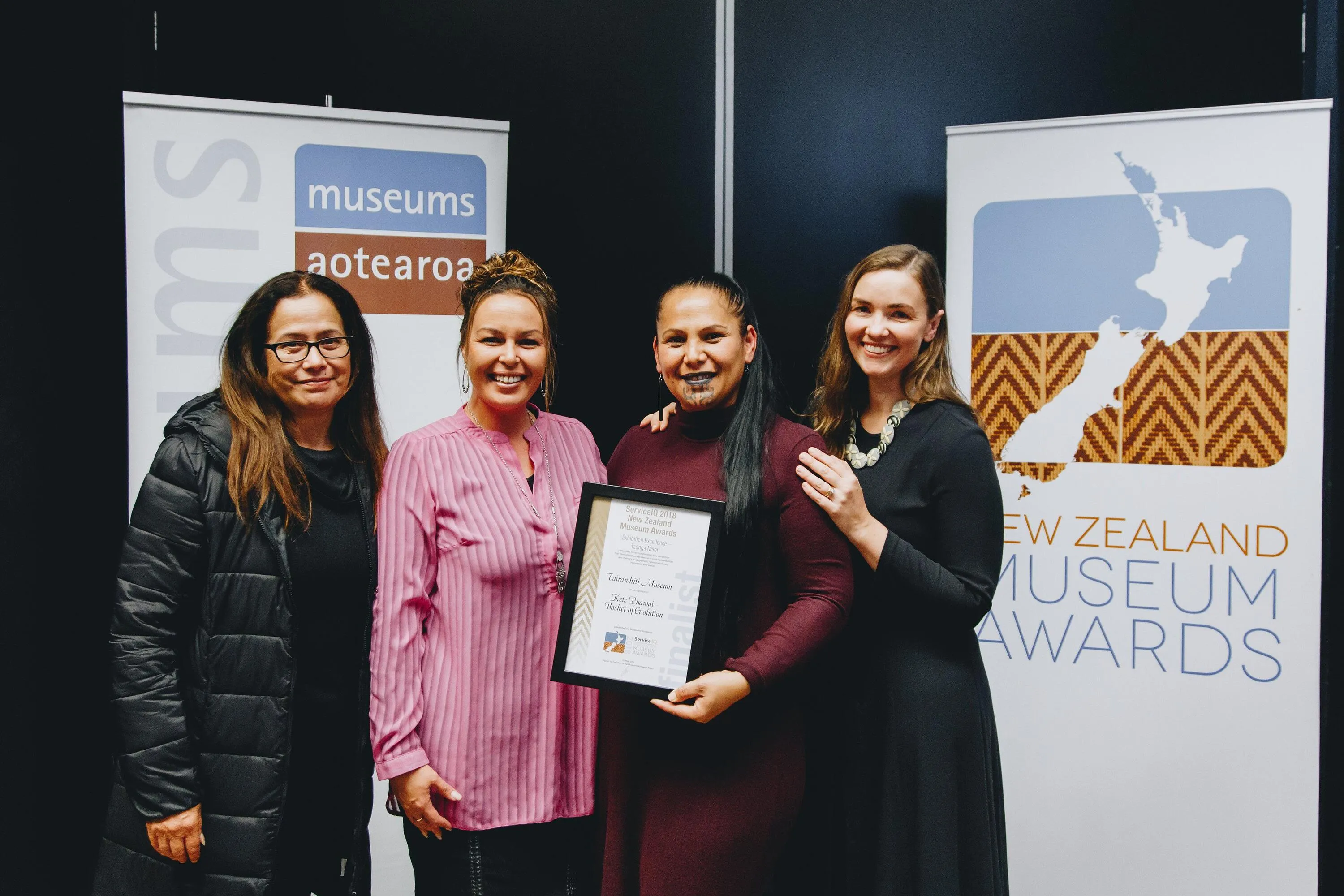 The road for national cultural service organisations doesn't always run smooth.
We've covered a few rough patches in the Lowdown over recent years. There was the closure of Artists Alliance in 2018 and, that same year, a call by members for contemporary Pacific art trust Tautai to be restructured and its board to stand down - the organisation did exactly that.
In both cases, members or funders signalled they had significant concerns about management or governance.
Now it's the GLAM sector's turn.
On Friday, many museums around the country were informed by email that the entire board of Museums Aotearoa was resigning. The resignations have been confirmed by the organisation this week.
Museums Aotearoa is the national professional association for museums, galleries and their employees. It offers advocacy, networking, surveys and an annual conference and awards, among other important services.
The decision was due, writes Louisa Hormann, board representative for the Emerging Museum Professionals network in the email, "to ongoing concerns about the governance and management of Museums Aotearoa."
The Big Idea has been told by several contacts in the museum sector that the board resigned over fundamental disagreements with Executive Director Phillipa Tocker. Museums Aotearoa is a membership organisation, funded almost entirely by museum and gallery members' membership fees, and the board is made up of diverse museum professionals - this naturally puts Tocker in a difficult situation.
With the Museums Aotearoa board resigned, Hormann advised members that the Executive Director has been "delegated various powers in line with the Constitution to call an AGM and enable a smooth transition from this to another board."
I approached Tocker for further comment and in reply, she commented that a notice had gone confirming the resignations and that "transition arrangements are being worked through ahead of setting a date for the 2021 Annual General Meeting."
It must be said, these are not easy times for the museum sector. COVID has seen doors closed and practices altered. International tourist revenue is gone and funding relationships have been under strain in some centres as local authorities juggle priorities.
The alarm has been raised globally about the number of museums that might have to close their doors permanently. The need for advocacy for museums has arguably never been greater or more challenging.
Tocker has been at the helm of Museums Aotearoa for over 15 years - a long tenure. All three of the organisations I mention had directors for similarly long periods (in Tautai's case the director had seen the signs and already retired ahead of the restructure call).
Times of change can be difficult for directors who have held organisations together for a long time. Is this a case of a director needing to read the signs of when to hand on the reins? Or does Tocker have the wider membership support to bring another board together behind her?
Modern movies leaving their mark
The New Zealand Film Commission has this month published a list of the top 20 highest-grossing New Zealand films ever - and already, recently released Cousins is in there at number 19, just behind Savage which came out in September last year. The table makes for interesting reading.
It's heartening for the film industry that recent films in these COVID times are doing well and almost half of the films on the list have been released in the last 10 years. Though you'll notice the huge difference in numbers. While Cousins has already grossed $1.3 million, Hunt for the Wilderpeople sets the bar at a whopping $12 million.
Pandemic stories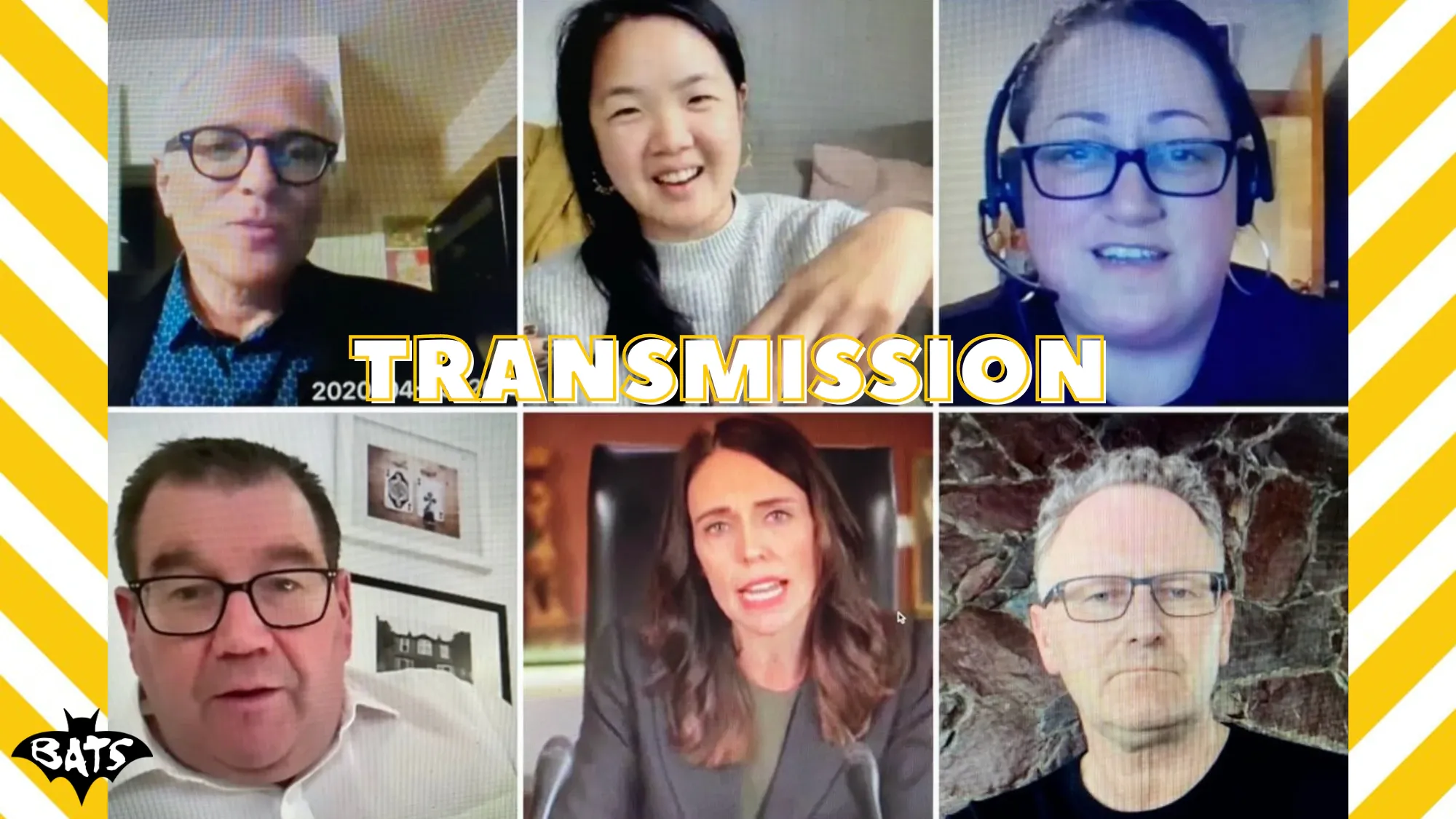 Theatre should be a forum for public discussion on decisions that have mattered.
Welcome then is Transmission, the first theatre work by Stuart Mckenzie and Miranda Harcourt in some time (Dominion Post story here). Indeed, as we go to press, word is in that the entire premiere season has sold out, a week out from opening. The documentary theatre work is based on over 20 hours of interviews the pair did with Jacinda Ardern, Grant Robertson and Michael Baker after lockdown last year, to understand the decisions that were made, and how it affected them personally.
Every word in the show is from these players. It opens at BATS on 20 April, and they hope to tour nationally. In another significant return to the boards, it is actor Tim Spite's first stage role in ten years.
Meanwhile over on The Sapling (dedicated to good writing on literature for young people), Gillian Torckler talks to the writers of two New Zealand books dedicated to viral pandemic lockdowns. What marks them out - and speaks to the value of literature - is that they were both in fact written ten years ago and have been re-released.
Locked Down by Jesse O now comes, appropriately, with illustrations by The Spinoff's Toby Morris, while Pandemic, written by Sally Stone, tells a historical story of the Spanish Flu pandemic.
Court's half-century
Back in 1972, professional theatre was only just starting to limber up.
Of the professional theatres that started in the 1960s and early 1970s, only one remains a big happy birthday to Christchurch's Court Theatre which celebrates its 50th birthday this month.
Felicity Price has written History of The Court Theatre, published by Caxton. Lynn Freeman of RNZ's Standing Room Only spoke to Price, a long time patron and board member, and Derek Hargreaves who has the incredible record of 47 of those years as secretary to the Court Theatre Trust.
Who else is standing? Centrepoint Theatre, Palmerston North reaches its 50th in 2024, and Circa Theatre Wellington in 2026.
Trash trophy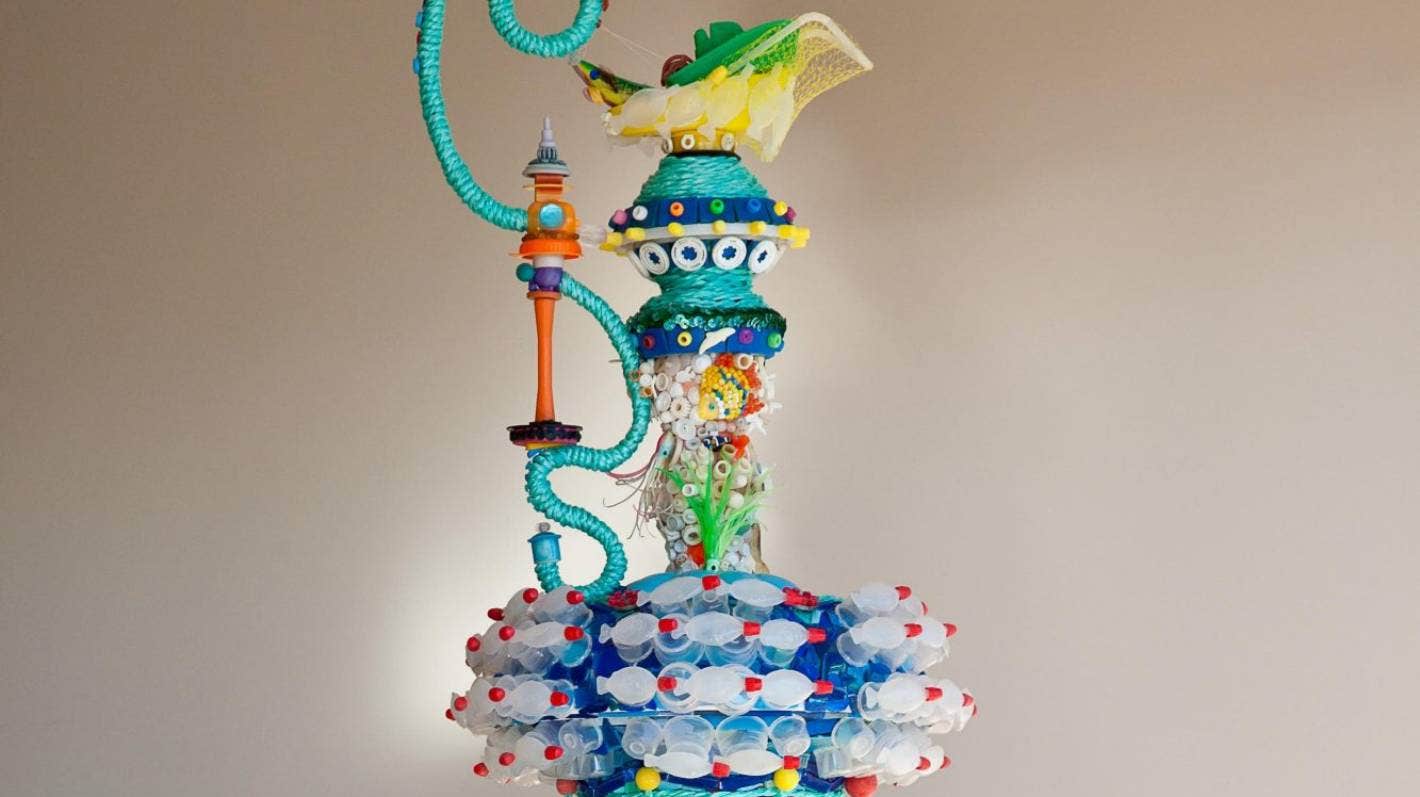 Auckland North Shore artist Cate Dine has commented on the waste in the Hauraki Gulf by creating a replica of the America's Cup Trophy entirely out of plastic waste collected off East Coast Bay beaches (an area close to where the races took place).
Dine has been gathering beach waste for five years and been making artwork from the flotsam and jetsam for two years. We only have this image and Stuff story to attest what looks like a well-made piece, with no mention of exhibition, or background on the artist to be found (tips welcomed!).
Comings and Otago-ings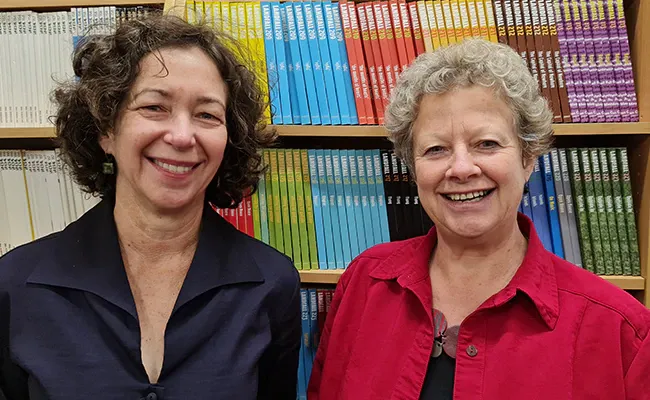 Dr Sue Wootton is the new publisher at Otago University Press. Here with former editor Rachel Scott.
A few movements in the publishing scene in Dunedin.
As the university's Otago Bulletin reports, writer and editor Dr Sue Wootton is the new publisher at Otago University Press. Wootton takes over from Rachel Scott, who the Bulletin pays tribute to.
Also, after three and a half years, editor of the Press's Landfall literary magazine Emma Neale is stepping down. Applications for this significant post have recently closed.
Southern festival news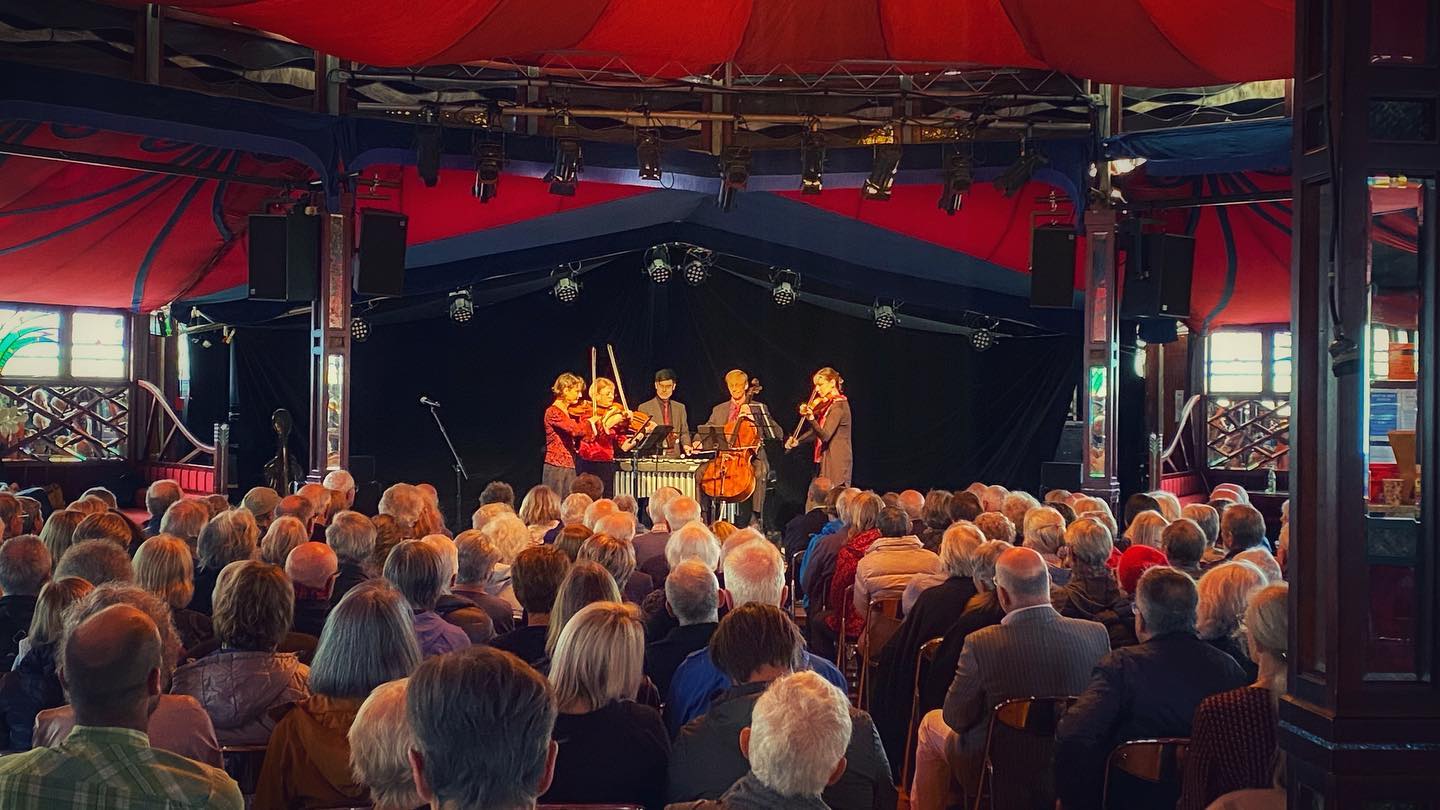 It's a busy arts month in the South with 2020 lockdown casualty the Dunedin Arts Festival finally open under director Charlie Unwin. It's a strong programme and the Otago Daily Times offers no less than 18 festival articles, with reviews starting to come in.
Also, close by, leading regional festival, Wānaka's Festival of Colour is on this week. It's the last for a legend of festival directors, Philip Tremewan. As the Wānaka Sun reports, he has directed the festival since its inception in 2005 and now hands the baton on to Sophie Kelly, formerly of the Nelson Festival.
Then in early May, it's the Dunedin Writers and Readers Festival. Here's director Hannah Molloy in the ODT. All this follows last weekend's fifth Selwyn Sounds Festival in Lincoln, attended by about 10,000, reports Stuff.
Festival til you're full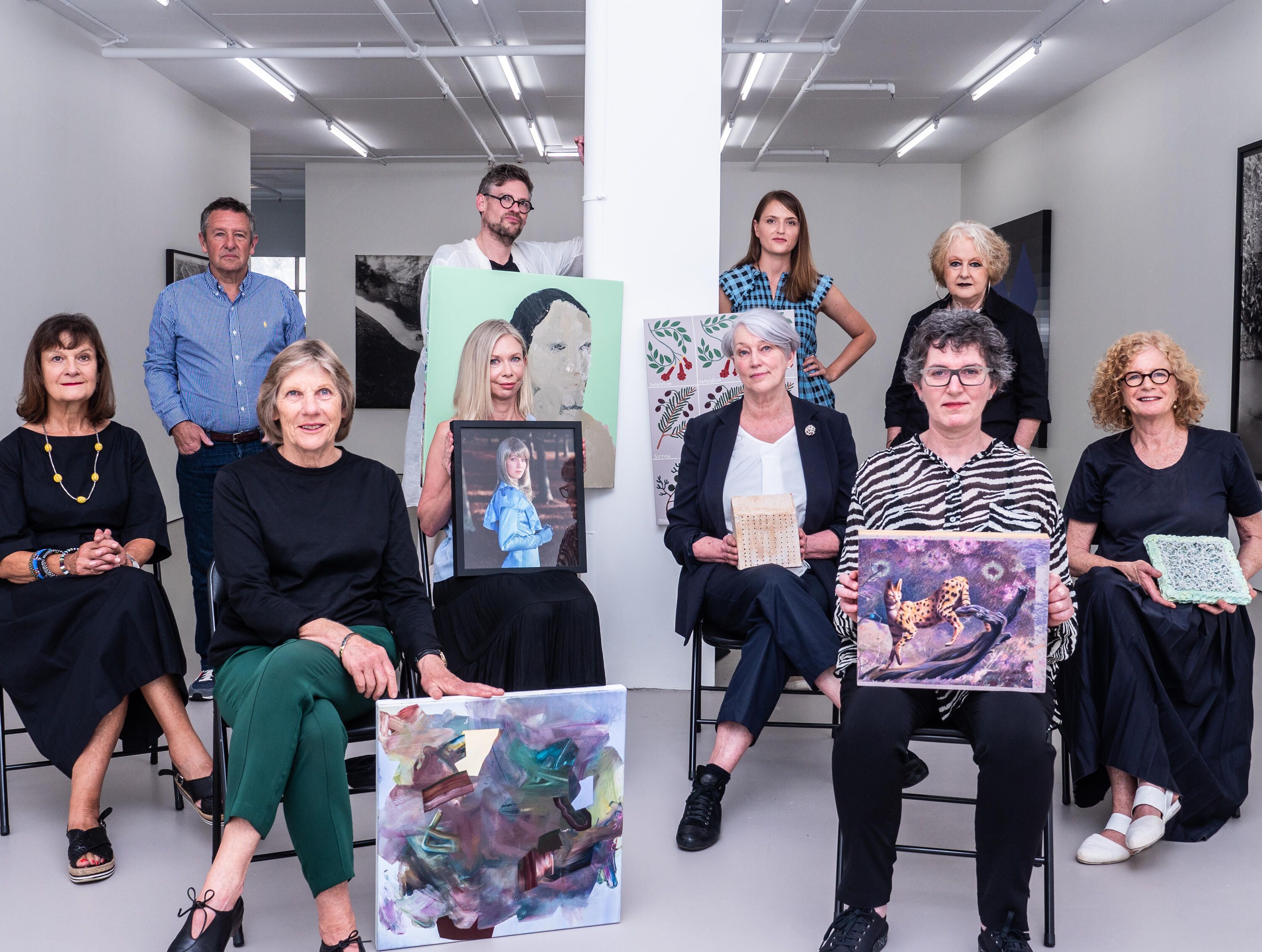 Speaking of festivals, Wellington can't get enough of what inventive cross-artform and hospitality festivals can do for the city's coffers and image.
Coming up in the capital, not only is there the Face to Face Portrait Festival - providing a rare coming together in this photo (above) of most of the city's art dealers - and, for the second year, Classical on Cuba - announced this week earlier in May is Eat, Drink, Play - with events across more than 100 restaurants, cafes, bars and other venues in May.
As Andre Chumko notes in the Dominion Post, Eat, Drink, Play is a partnership between Hospitality New Zealand, WellingtonNZ and the council. It's light entertainment with a twist: strong on food and wine pairings with drag bingo, a psychic supper, magic petting zoo, murder mystery banquet, burlesque and circus, thus far highlighted.
Feast for the senses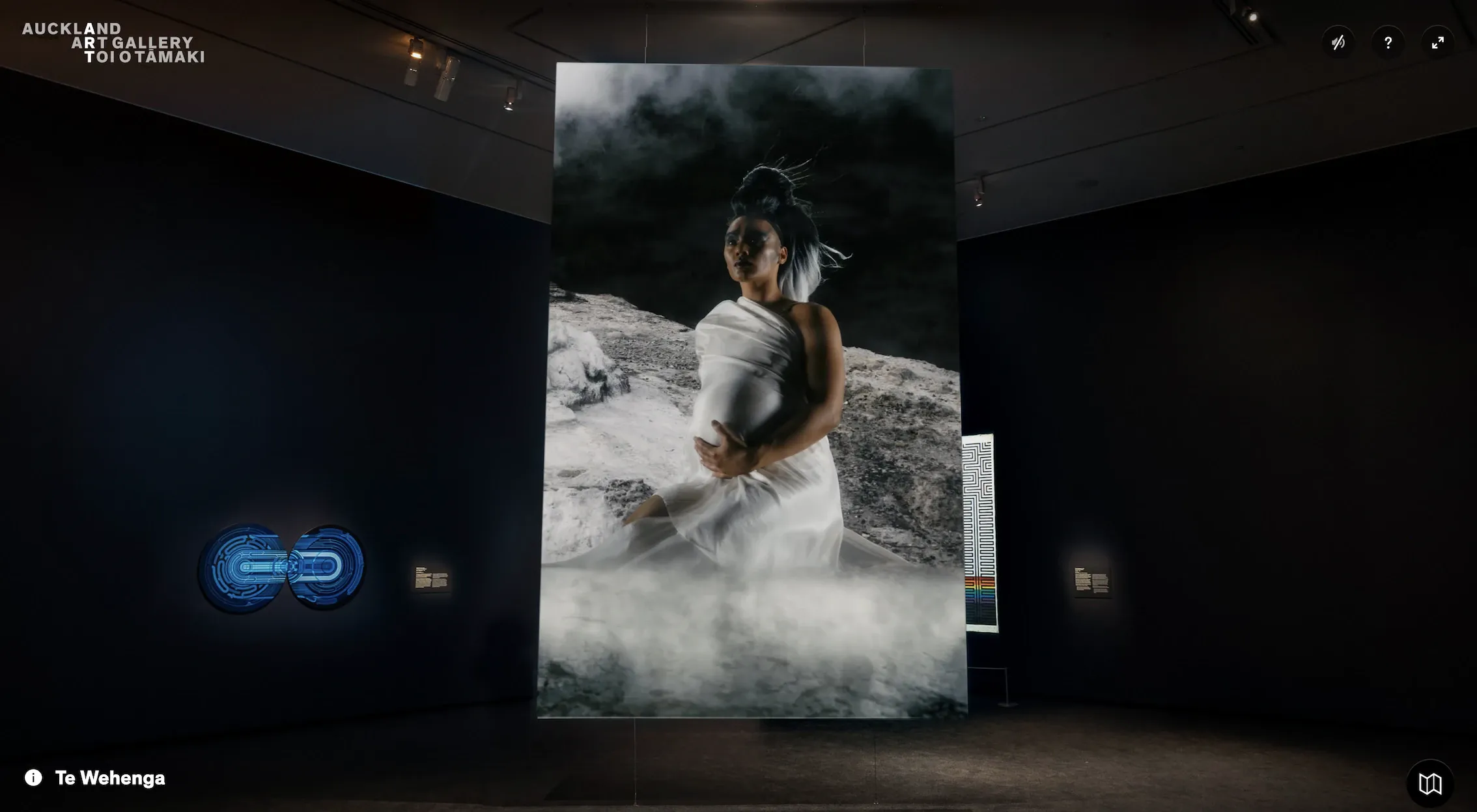 Contemporary Māori art exhibition Toi Tū Toi Ora at Auckland Art Gallery has been a game-changer.
So popular that this week, the gallery has released a virtual tour online, making the show accessible globally and beyond its end date of 9 May. I've had a short test drive and it's the full deal of 3D walkthrough and audio commentary on each individual work - no mean feat given the size of the exhibition. More disappointingly, when I visited I was surprised to find a catalogue had not been produced. The gallery advises me one will be available in early 2022.
While on Toi Tū Toi Ora, artist Ngahuia Harrison's article on her personal experience returning to the seminal exhibition she is part of, is worth a read on the Pantograph Punch.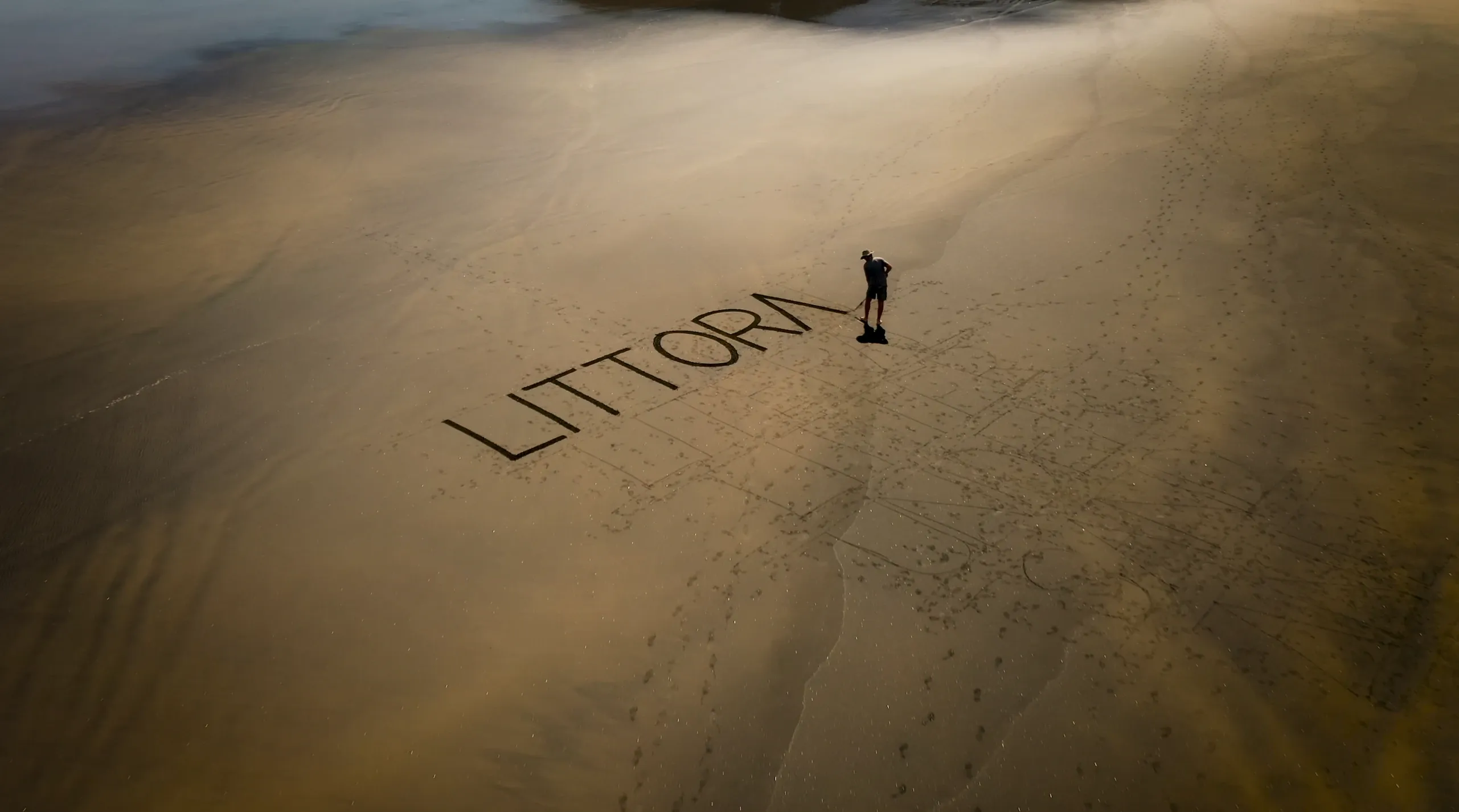 The Going West literary festival in Titirangi has produced Different Out Loud, a collection of five video collaborations between poets and filmmakers.
The first out is Literal/Littoral, a collaboration between poet Murray Edmond, sand artist David Hilliam aka Beachtagger and filmmaker Luke McPake, creating a large-scale landscape poem at Piha Beach. Watch through till near the end when a whole range of people get to draw their poems up large in the sand.
Hurrah. Theatre in Hamilton is the subject of a really smart regular weekly podcast - Backstage - Mel Martin and Mike Williams host a catch up on what's happening in the Waikato region theatre on Free FM, including segment 'Play of the Day'. This pod starts appropriately with the song 'Another Dead Cow' from their Musicals slot. Are any other NZ centres doing it this 'theatre-nerd' good?
Meanwhile Pip Adam is up to episode 93 in her podcast series Better off Read. This month Adam talks to fellow writer Ingrid Horrocks about "plot and narrative and what it is to write it". Last month, she was with artist Ann Shelton.
Gone but not forgotten
A year ago we lost one of our finest playwrights, Dean Parker. As I wrote at the time, we need more like him.
Murray Lynch, director of Playmarket has written a terrific tribute that incorporates Parker's own thoughts and the experience of seeing his work over decades.
To quote Parker: "A half-decent play about New Zealand is better by far than a good Chekhov or a radical Ibsen. By far better for the theatre, better for the audience, better for the writer, better for the box office. I say better for the box office because if it's merely entertainment the theatre is selling, which seems increasingly the norm, there are other more comfortable and far cheaper ways for an audience to experience a perfect but meaningless couple of hours."
And American international art magazine Artforum is doing well by New Zealand art critics of late. Here's Lucinda Bennett on the continued relevance of Ralph Hotere, on the occasion of his survey exhibition.