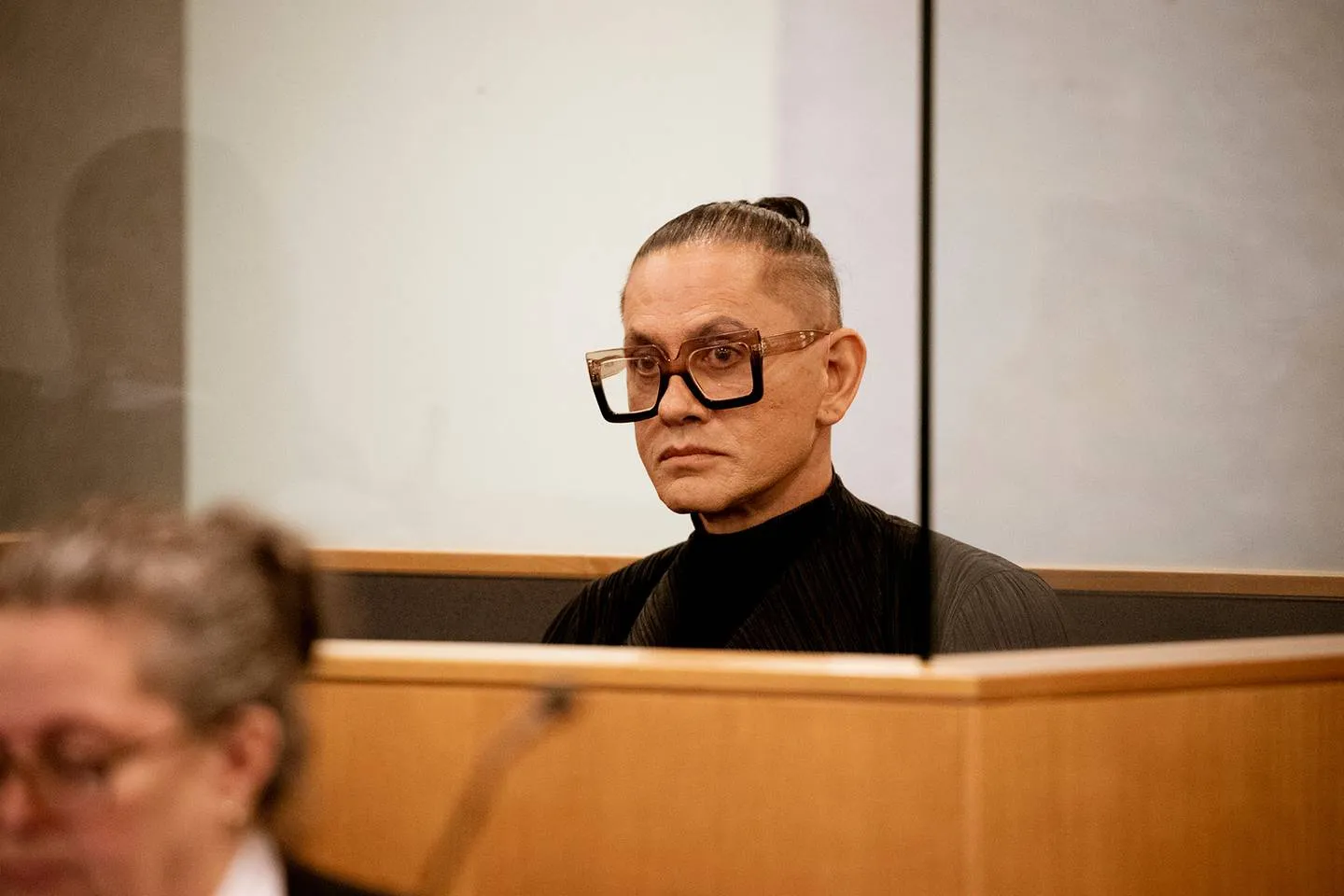 It's turning into a scandalous autumn in the Auckland arts scene.
On Tuesday, entertainer Mika X was sentenced to 11 months home detention after, the NZ Herald reports, admitting two charges of attempting to dissuade and bribe an indecent assault victim from giving evidence against a prominent rich-lister businessman, as recently as February ahead of that businessman's trial.
This was not a recent one-off. Mika, report the NZ Herald, introduced the victim to the businessman at the latter's Auckland home in 2016. Mika was also charged with threatening the man in 2017 with a defamation lawsuit and arranging for him to be out of New Zealand at the time of the trial. That charge was withdrawn on Tuesday.
As for the businessman, he remains under name suppression awaiting sentencing in May, after last week being found guilty of indecently assaulting three men in the early 2000s, 2008 and 2016. His lawyer has said he plans to appeal. (Extended story and history of the case is at the NZ Herald here).
The mix of wealth and name suppression over such a length of time is a difficult pill to swallow. Yet, also this week a leading sportsman is trying to retain name suppression in the courts in relation to multiple Class A drug charges.
Thoughts are with the victims, those standing forward so bravely.
Mika X, known also as Mika Haka (not to be confused with the British singer-songwriter Mika) has had a high profile career that goes back to work as an actor and dancer in the 1980s. Never shy of standing out, often an outsider, Mika has built a singular career across media with himself at the centre of its branding. He's best known for his cabaret work which he's taken to the Edinburgh Fringe and internationally regularly since 1991. He's played a prominent cultural role in the Auckland gay scene.
Tragic to see someone who has entertained so many and helped many good causes, shown to have played a role in these crimes - particularly when in recent years he established the Mika Haka Foundation, working in schools and community to "help young people through the performing arts and physical culture."
The example his crime sets couldn't be less in keeping, and naturally, the foundation has promptly changed its name and gone offline, as has Mika's own social media.
Mika also achieved some fledgling success as a filmmaker last year. His 20-minute short Gurl won the Ngā Whanaunga CineMāori Audience Award at the Whānau Mārama: New Zealand International Film Festival. As The Big Idea reported, Gurl was "a chapter in Mika's planned feature film The Book of Carmen, Mika's disguised retelling of the true story of Carmen Rupe, NZ's infamous Māori drag queen which re-imagines the golden age of New Zealand's bustling 1970s underground sex scene."
This conviction will come with much collateral damage for many people and their communities. I am thinking of those who for decades have fought for gay rights and the rights of queer youth.
More scandal
The theatre scene was also abuzz last week for the wrong reasons. As The Spinoff reported, Circa Theatre and Court Theatre - as co-producers - were under fire for allowing a cisgender male to be cast in the role of a transgender man for the play Things I Know To Be True.
In response, Court Theatre's artistic director Dan Pengelly had said the production reached out to, and consulted with, an experienced transgender artist and "to agents, casting directors and known transgender actors and allies, including holding two rounds of auditions across three cities."
All involved however might have seen this coming, with various Hollywood actors withdrawing from parts after outrage over cisgender casting of transgender roles and with last year a production of Hedwig and the Angry Inch at Sydney Festival getting withdrawn over similar outrage.
Yet times are changing quickly - original productions in Australia of this Andrew Bovell play cast cisgender actors, while a more recent Arizona production cast a transgender actor and led apparently to Bovell making script changes.
Inevitably, on Friday both producers apologised and confirmed the role would be recast. An apology to the trans community currently fills the Circa Theatre homepage.
But it gets interesting in Christchurch: the production already opened on 20 March, leaving cisgender actor Simon Leary still performing but having agreed to leave when the part is recast. It's received a cracker review in The Press, noting it as deserving the opening night's standing ovation.
Up-roar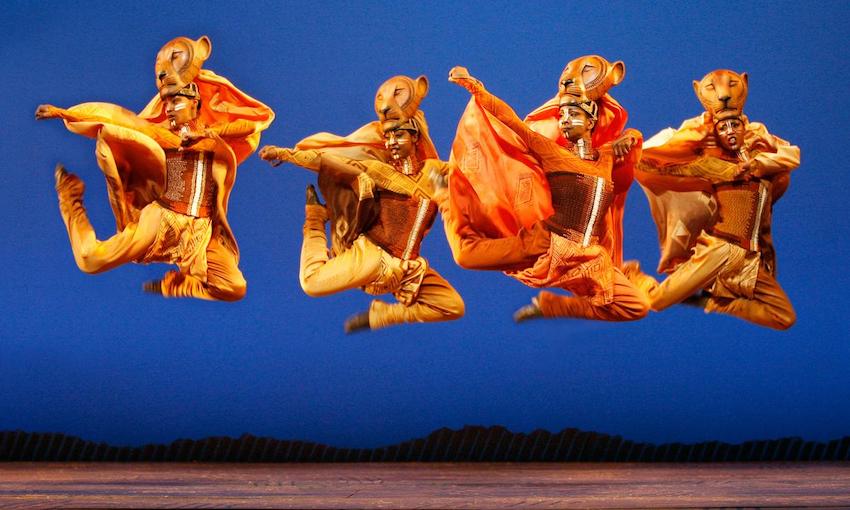 Production still from the international tour of The Lion King.
A big wider story this month has been the granting of Disney's The Lion King stage production 126 spots in managed isolation through border exemptions. This when The Jersey Boys couldn't get an exemption for one person, in a show that is 99% New Zealand cast, writes Stuff. In what should go down somewhere in the quotation annals ACT MP David Seymour was quoted: "First it was special treatment for the Wiggles, now it's The Lion King." All great publicity for Disney.
Frankly, even though there have been high profile New Zealanders in The Lion King in Australia before, there is much good economic reasoning for this production retaining its overseas cast. Whether they should have got to jump the queue is another matter. There aren't - thankfully - 126 Wiggles.
All this is unpicked by theatre critic and Lion King musical fan James Wenley on Theatrescenes (republished on The Spinoff) in 'The Lion King vs the NZ Theatre Industry'. Wenley looks at a series of wee storms over the tension between New Zealand production and the international market recently (including that niggly Pop-Up Globe story we reported on a few weeks back) and the questionable NZ pro-am mixed model that sees many unpaid performers in locally-produced musicals.
Wenley's generally positive about The Lion King result, but pointedly calls on the Government to do better for NZ performing arts: "the Government needs to… introduce a fund that would underwrite or insure productions in the event of a change in alert level. Give the industry the confidence to invest, employ our talent, and offer audiences the live experiences they're craving."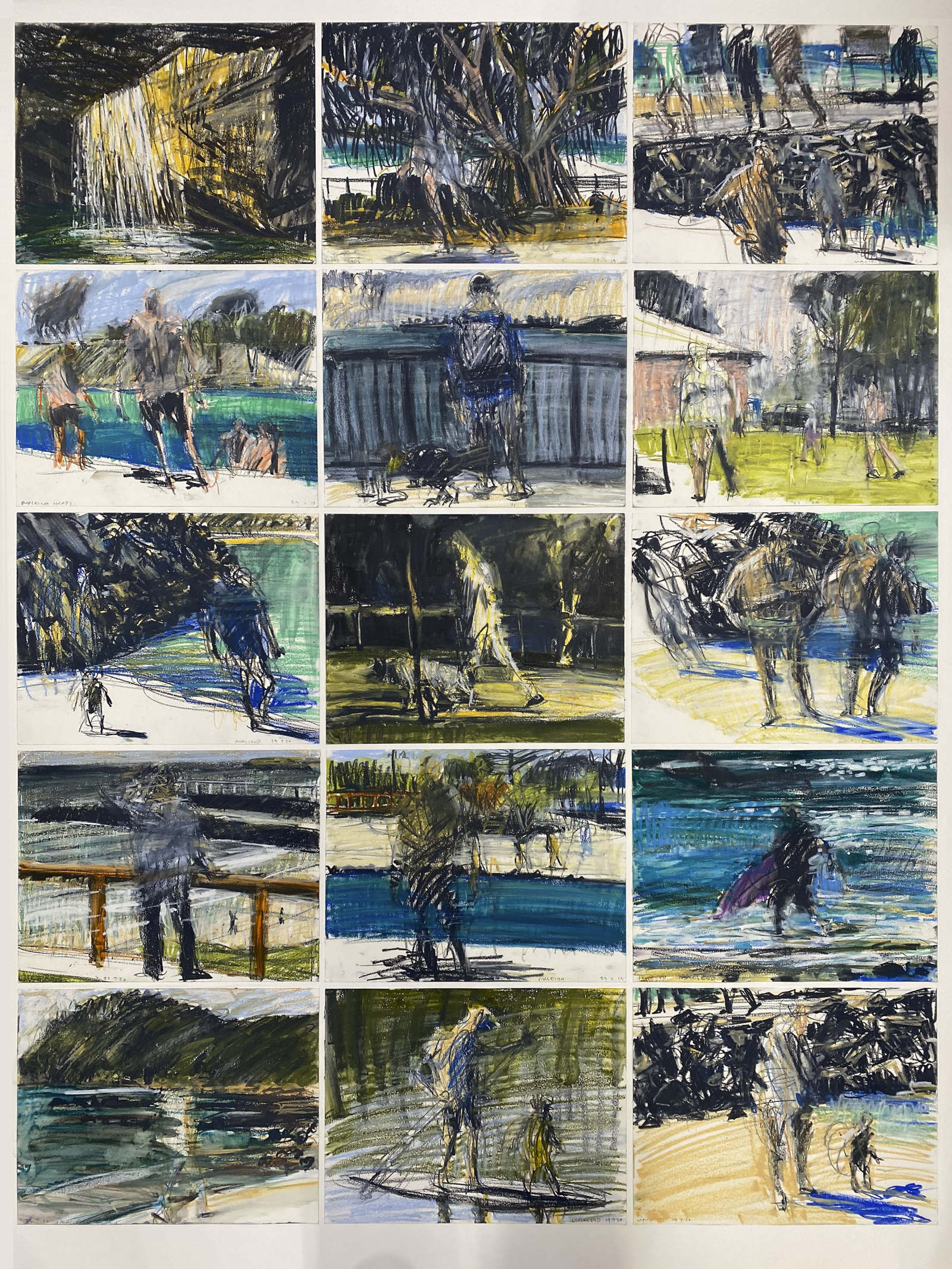 Euan Mcleod's winning work 'Borderlands'
In lockdown border news of a quite different kind, Australian-based New Zealand painter Euan MacLeod, much loved and shown here, has won the $30,000 Dobell Drawing Prize, reports the Sydney Morning Herald. Much smaller than we are accustomed to from Macleod, 'Borderlands' features 15 postcard-sized images depicting scenes from the New South Wales/Queensland border when it "briefly reopened in July at the height of the COVID-19 lockdown".
MacLeod is surely now New Zealand's most awarded artist in Australia - he has previously won the Archibald Prize (1999), the Sulman Prize (2001) and the Blake Prize (2006).
Big in Wellington
So, not only - as the UK's NME trumpeted Monday - did Wellington have the world's largest outdoor festival since COVID lockdowns started at the weekend, with an estimated 120,000 in Cubadupa attendance, the capital also hosted two significant cultural openings.
Michel Tuffery's conch shell sculpture 'Te Reo Hotunui o Te Moana-nui-a-Kiwa (The Deep Sigh of the Pacific)' was unveiled by the Prime Minister at Pukeahu National War Memorial Park, as reported by Stuff. A deep sigh because the work finally answers the embarrassing absence of acknowledgement of our Pacific soldiers during commemorative events. The conch design has an interesting back story: during World War One, the New Zealand Tunnelling Company completed two vast networks underneath the city of Arras, northern France. Post second world war the tunnels were closed, but sometime after they were rediscovered in 1990, a conch shell belonging to a Cook lslander serving New Zealand was found.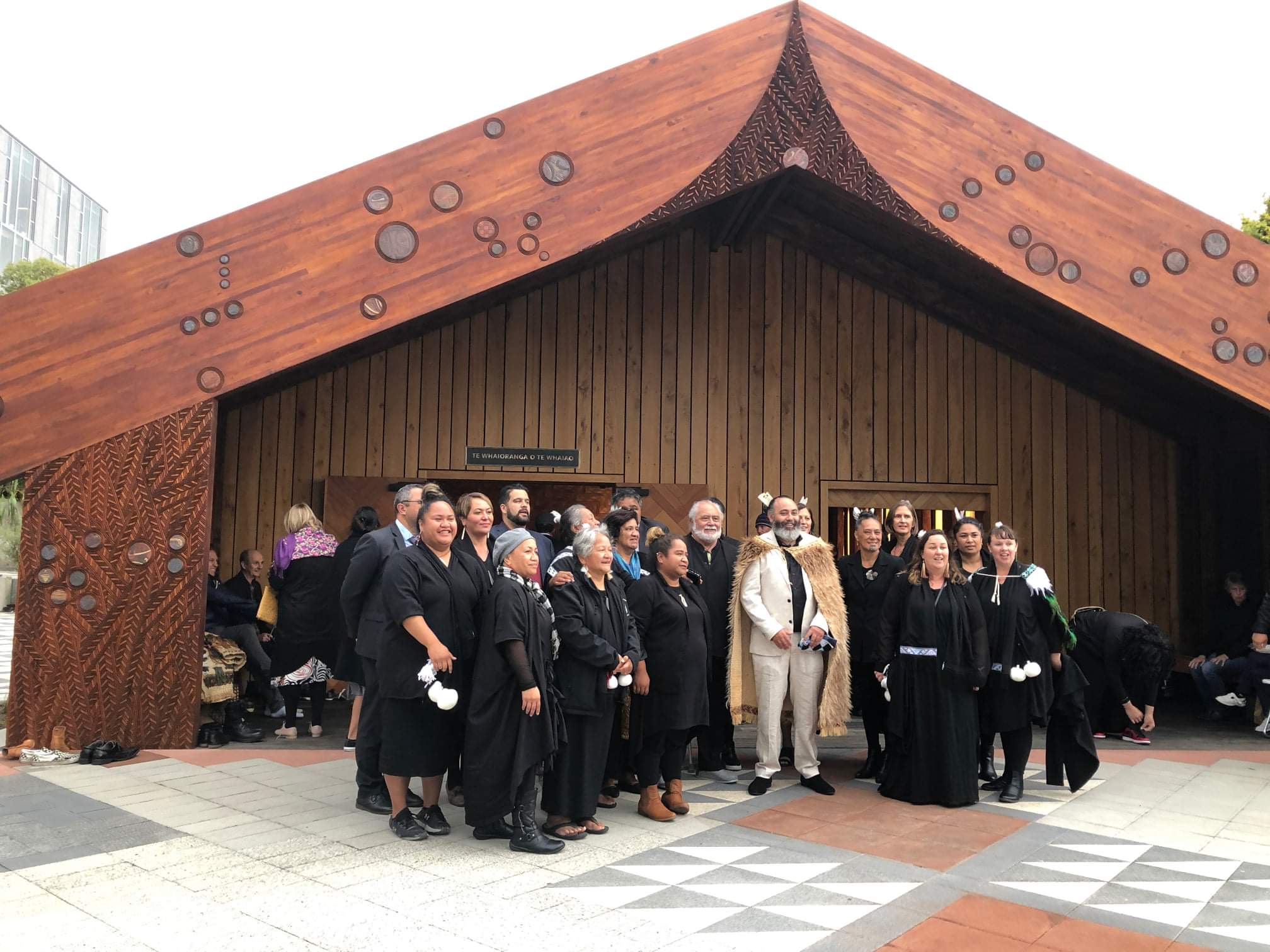 The new Te Rau Karamu marae at Massey, Wellington.
Also at Pukeahu - the hill also known as Mount Cook - a significant new marae opened Saturday after years in creation on the Massey University campus, Te Rau Karamu. The marae is, as Te Atiawa kaumātua Kura Moeahu aptly described it to the Dominion Post, "next level" - testament to the collective creative power of Māori artists and designers at the university and its College of Creative Arts. As the Stuff images show, they have brought contemporary art beautifully to the marae structure.
Hilma af Klint's 'The Ten Largest' from 1907. Photo courtesy of Moderna Museet, Stockholm, Sweden.
Meanwhile, Wellington delivered the most exciting international exhibition news in COVID-depressed times: that City Gallery Wellington will in December host a major exhibition of the work of Swedish modern artist Hilma af Klint. As the Dominion Post reports when it was shown at the Guggenheim in New York in 2019, this exhibition attracted the largest audience in the museum's history. Take a moment to let that sink in, Van Gogh and Monet fans.
Klint who? is a likely response. Don't you mean Gustav Klimt? (The beloved Austrian painter whose life also squarely crossed the 19th and 20th century). Well no, this show is one big global indicator we are now in a period of major reappraisal of art history as having been written by men and having neglected women. We're taught that Russian painter Kandinsky was the first great pure abstractionist - Klint was painting abstraction years before him, but she actually asked that her work be kept secret until 20 years after her death in 1944.
Innovation clarification
There's some welcome openness and focus on collaboration to the Te Urungi: Innovating Aotearoa series of events to get ideas rolling for the Te Tahua Āki Auahatanga Innovation Fund, announced yesterday in this The Big Idea story.
The fund's purpose is to "innovative practice and partnerships to change the way cultural content is made available to audiences." So new, a lot of artists I've spoken to since late last year have expressed bafflement with MCH's wording as to just what is applicable and whether it is for them - so the event programme is really rather necessary to get clarity.
Certainly, there's widespread concern amongst artists across disciplines that these ministry programmes aren't for artists directly, but for existing arts organisations. For decades there have been plenty calling for even Creative New Zealand to more directly fund artists who have proven their mettle to assist their capability, rather than a focus on competing for projects with lots of paperwork attached.
I write a bit more on this tension in a column published today in the Dominion Post (where I'm a contributing arts editor). That piece expresses a concern that not enough value is being placed in the recovery process on funding artists directly, in the face of the promise to return the PACE scheme.
Notable Passings
Peter Wilson in Wilfrid Gordon Partridge by Mem Fox and Julie Vivas. Adapted by Peter Wilson. Little Dog Barking Theatre Company, 2017
We've lost some major figures in the arts in the last fortnight you might not be aware of.
Peter Wilson was a legend of innovative Australia and New Zealand's children's theatre and puppetry, with a rare gift and love of storytelling with objects that were on a level more often seen in bigger theatre cultures in the world. He passed away after a long battle with cancer 22 March.
Wilson trained across the world and brought that knowledge to starting Tasmanian Puppet Theatre in 1971, Spare Parts Puppet Theatre in Western Australia and then as founding artistic director of Capital E National Theatre for Children in Wellington. The company he founded in 2010 and toured internationally and relentlessly nationally with, Little Dog Barking have paid tribute and confirmed they will continue to carry on here.
The Dominion Post published a fitting fulsome tribute to lawyer and major Wellington theatre supporter Neil Gray last week, who passed away 25 February.
There's also a lovely tribute just published to Dunedin sculptor Peter Nichols, who passed away in February in the Otago Daily Times. Of his work 'Full Stop' Tom McLean writes: "Perhaps his most memorable, and certainly his loudest, creation took place at Wellington's Balaena Bay in November 1982. Helped by the New Zealand Army Engineers, Nicholls used an explosive charge to fire a three-tonne boulder onto a large rectangular plate of sheet steel, heated to a dull red. The steel plate crumpled around the propelled boulder, creating an audible boom as well as a new artwork."
Breaking Banksy
Am I alone in an aversion to arts news being dominated by auction house news?
The media loves a big money story. No more so than the endless stories about Banksy's works going for high numbers internationally. This week that story was local and hard to ignore because, as RNZ and pretty much everyone reported, a Banksy painting sold for $1.7 million in Auckland, making it "the most expensive work by a contemporary artist ever sold in New Zealand."
To me, it's all particularly grotesque, rather than having any great effect for New Zealand art. The figure compares to a $1.35 million McCahon sale in 2016 which was then officially New Zealand's most expensive artwork. International Arts Centre director Richard Thomson says in the RNZ story: "He really is the modern-day Michelangelo, every century has its artist..." Cue major eye-rolling in every gallery in the country.

Blow-by-blow account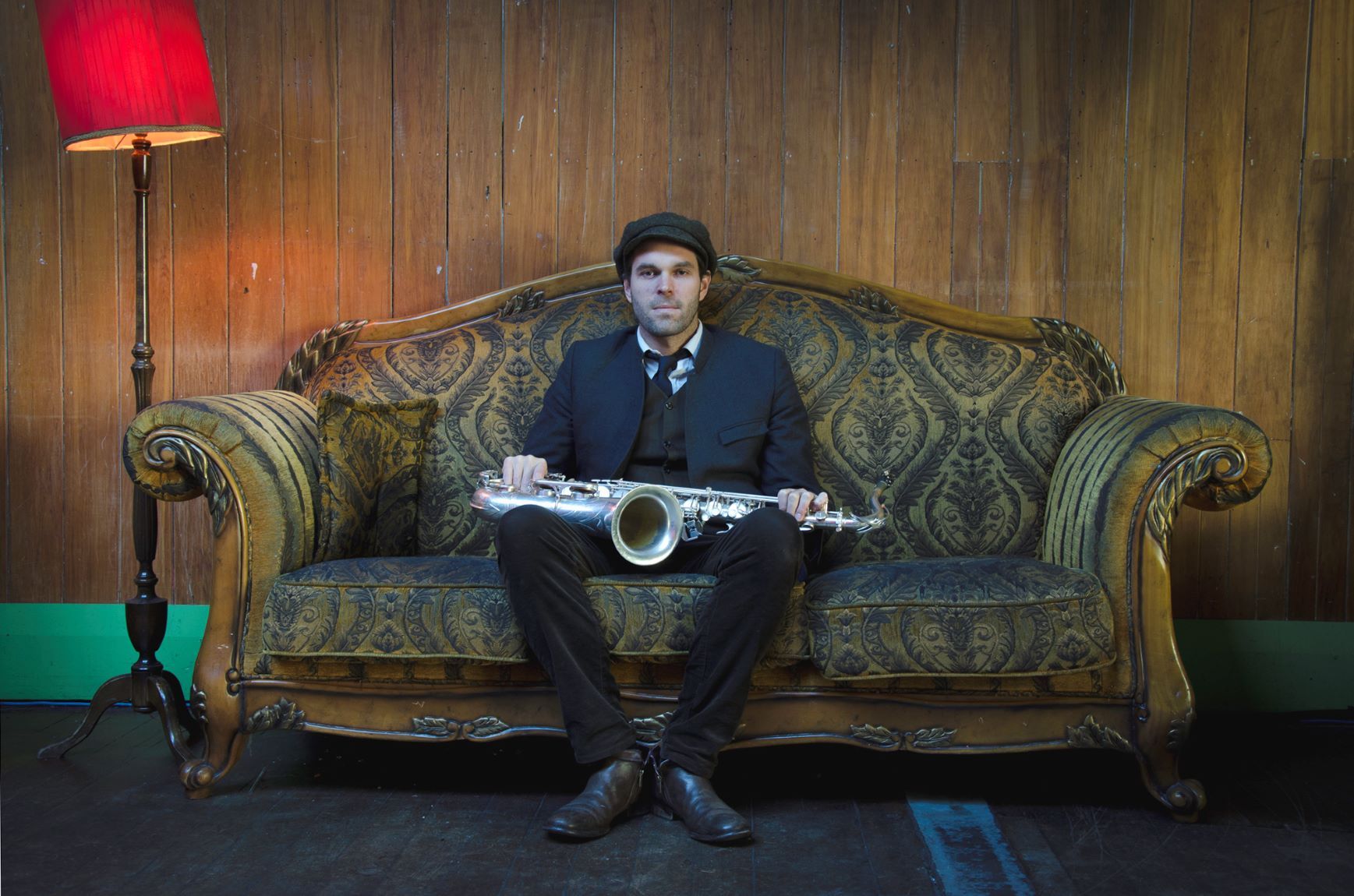 It's been a wild few weeks for saxophonist and dance-theatre co-creator Lucien Johnson (pictured above). Blowing various instruments and conjuring all sorts of noise from a sound desk, he often threatened to blow off stage like dancing leaves the performers in the Auckland and Wellington restaging of Strasbourg 1518, his work with Lucy Marinkovich (Sam Trubridge captures its gloriousness well in Theatrereview here).
But on top of that, he's released a solo album Wax///Wane, out on Bandcamp and streaming services. To get a grip on this NZ musician, this London Jazz News story records his fascinating globetrotting back-history.