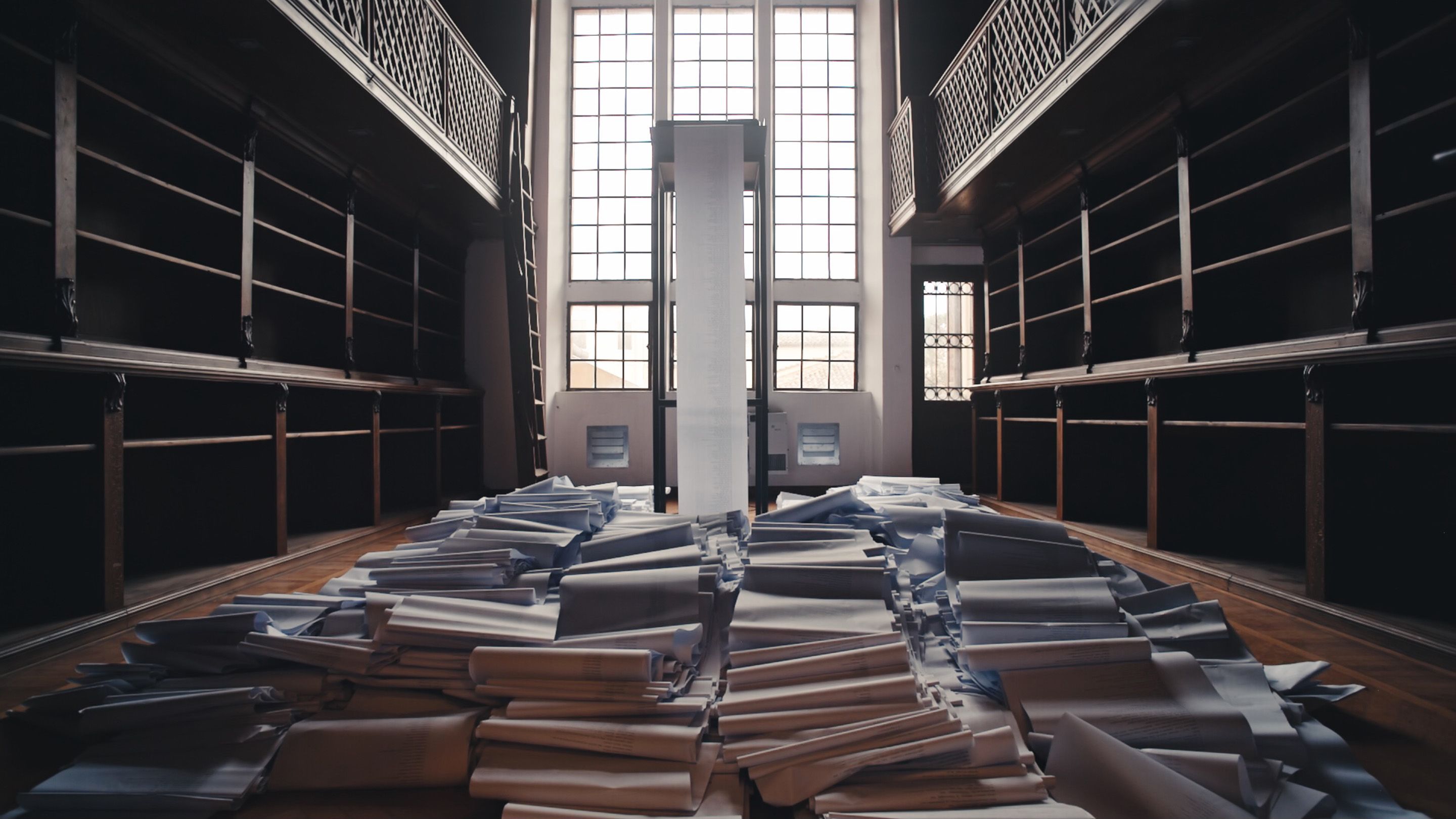 Reports of the death of New Zealand's involvement at the Venice Biennale were greatly exaggerated, after all.
Aotearoa's involvement at the iconic international arts event has long been a source of great pride to many, and contentious to some. A global stage for our leading artistic lights to shine and transform their careers.
But as concern grew, Creative New Zealand (CNZ) looked to put the murmurings that our nation wouldn't be represented to bed late last week.
As had been foreshadowed by the arts funding agency in December, there will be no New Zealand pavilion at the 2024 iteration in Italy, but New Zealanders will still be part of the prestigious event.
CNZ revealed the unexpected news that Five Aotearoa artists have been invited to participate in the international exhibition, Stranieri Ovunque – Foreigners Everywhere, the largest number of NZ creatives ever selected to present within the globally curated exhibition.
It's been described as "an incredible coup" by CNZ Chief Executive Stephen Wainwright, adding "The work of respected and significant artists from Aotearoa will be positioned alongside high-quality works from all over the world and seen by hundreds of thousands of visitors over the seven months run of the biennale."
Indeed, it's estimated that the centrepiece exhibition will attract around 800,000 visitors during that time.
Gretchen La Roche, CNZ's Senior Manager Arts Development, states that Curator Adriano Pedrosa has already been to our shores to make the selection of artists himself.
"The exhibition will compromise some existing works, and the commission of wholly new work for biennale audiences and it's exciting to be able to support the realisation of these new ideas for Venice."
But don't get ready to reach out to congratulate this quintet of creatives just yet - they won't be revealed publicly until early 2024 by the Venice organisers.
So - why no national pavilion?
The review undertaken last year into NZ's involvement in Venice (the first done since an internal evaluation in 2013) recommended hitting pause on 2024 with an eye to return in 2026, 2028 and 2030 - so they can transition into a new partnership model, with applications for interested parties to be called for soon.
Running a NZ pavilion was essentially in the 'too hard' basket - with not enough time to undertake the review, find a new delivery partner and then deliver the pavilion.
CNZ confirmed to The Lowdown that it's not cost-related - the organisation won't be saving any of the $850,000 allocated for Venice over a two-year period. It will be used to support the artists participating in the international exhibition and towards the appointment of a delivery partner as well as - in a new initiative - towards the funding of two spots for NZers working in the visual arts (art writers, curators, artists, technicians etc.) in the Biennale Delegates Program that Creative Australia runs. Applications for those two spots open today (31 August) and run through until 10 October.
It's been rare that NZers have been invited to the international exhibition, which is certainly a welcome form of unprecedented (are we able to use that word again yet?). But what would have happened if the international curator hadn't selected those soon-to-be famous five from Aotearoa?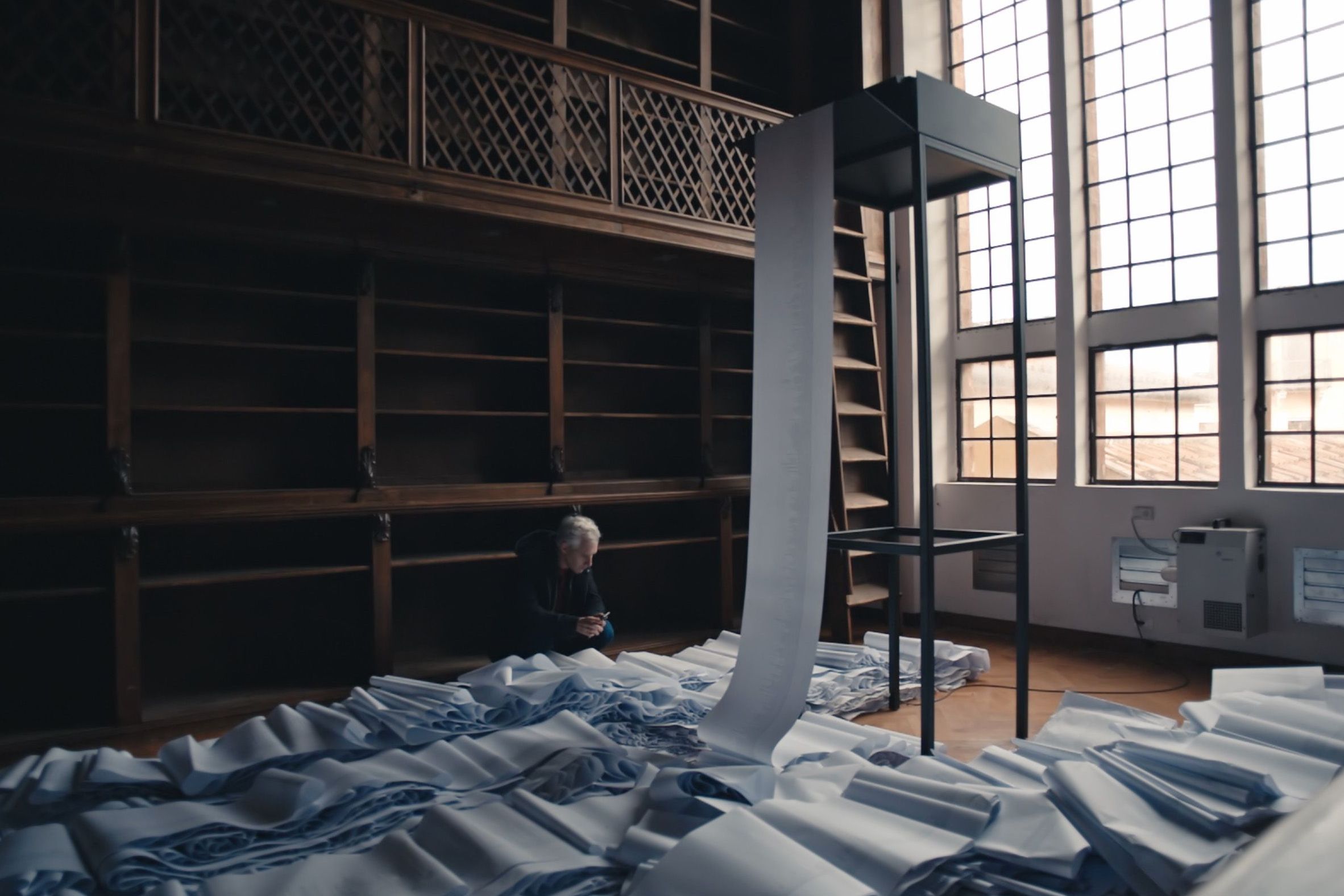 Highly-regarded artist and advocate Dane Mitchell knows the impact of being shown at the world's most recognised international arts event - having been Aotearoa's representative in 2019 with Post Hoc capturing attention not just at the NZ Pavilion but in four public spaces in Venice as well.
He told The Lowdown that the 'one or the other' theory is flawed.
"Being part of the curated international exhibition is really important and we're too often absent from this internationally significant thematic, curated exhibition. So having five artists is really great news — no doubt we're all proud, excited and delighted for them - I certainly am.
"The thing to note here is that this is a curated exhibition, and knowing something of Pedrosa's work, I think it's safe to assume the inclusion of these five NZ artists will likely weave a very particular narrative relating to the history and lineage of Modernism in our part of the world. That's a guess, but it's not hard to work this out given Pedrosa's interest in these ideas.
"It is then arguably more important we have a national pavilion so as to produce platforms for international audiences and professionals to understand just how interesting and complex the work being produced in Aotearoa is.
"The other thing to note is that this is a group exhibition, so these five artists are likely to be among a further 180 or so artists, so the visibility stakes are quite different than a national pavilion.
"An even more important point here is that this isn't the first time there have been New Zealand artists in the curated international exhibition, but we didn't cancel the NZ National Pavilion in those years, so this suggestion that this is a worthy replacement is absurd — it's unrelated. CNZ didn't cancel Lisa Reihana's Pavilion when we had a NZ presence in the curated international exhibition in Venice that same year, so why suggest this a valid replacement? It's simply not.
"What's frustrating is that CNZ really seem to believe that they're always justified and right in the decisions they make - but this simply isn't true. Many in the creative community can see it, it becomes exhausting when those opinions are not listened to or respected."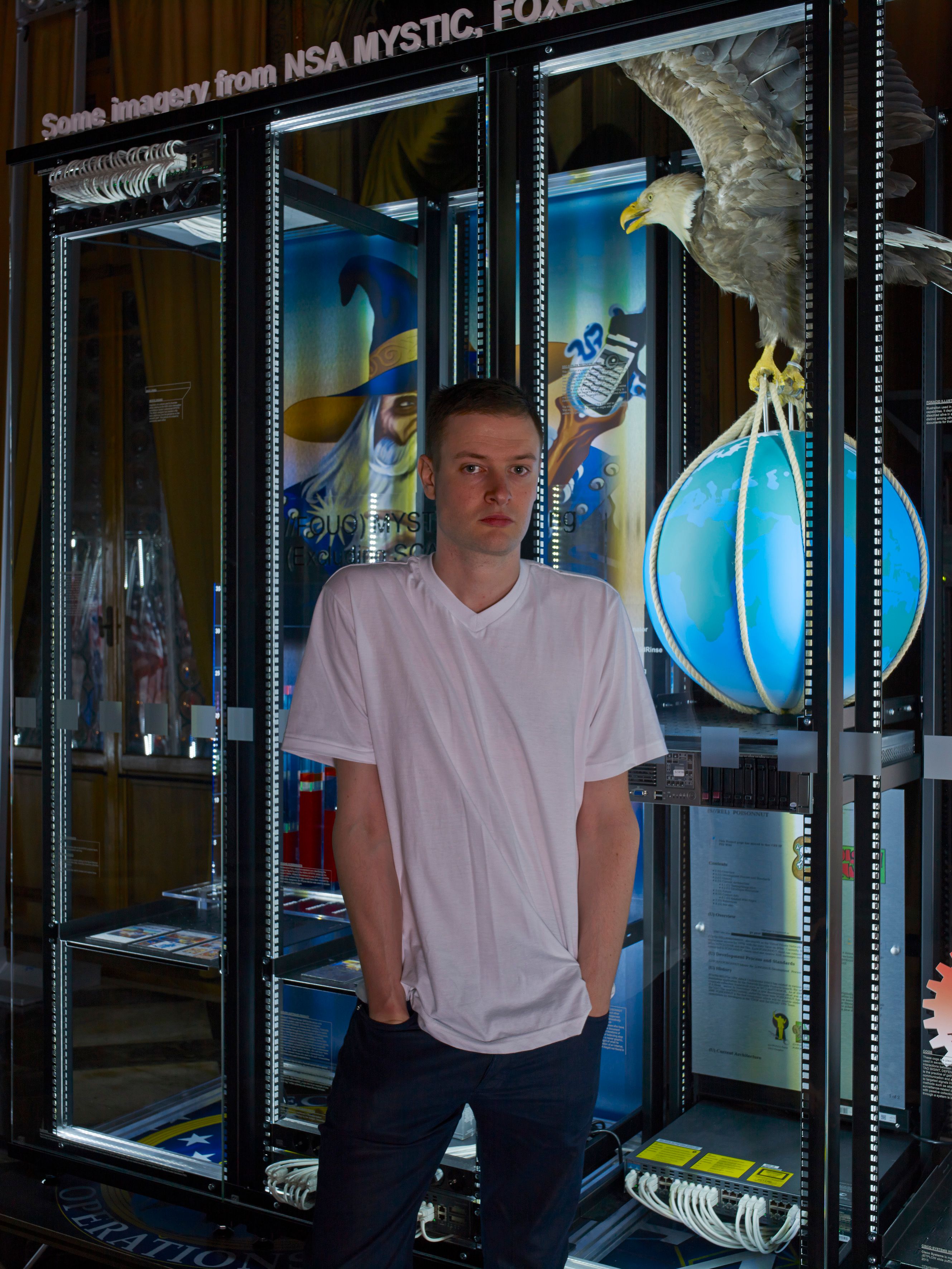 Simon Denny can speak with experience on both types of inclusion at Venice. He is one of just two New Zealanders to have been previously invited to the curated group show in the past in 2013 (following Francis Upritchard) and then selected for the NZ pavilion in 2015.
Speaking to The Lowdown from his German base, Denny recalls the experiences as "Two of the most important moments in my career to date."
He details "They vastly changed my level of visibility, and was the most amount of time and best-resourced project I've had. There were differences of course - in scale and visibility between these two ways my work was present.
"In the group show in 2013, I was one of many many artists in a large show. While this show is an important kind of signifier of interesting practices for the moment, and the central exhibition of the whole biennale, the national pavilions provide a very different level of visibility to the artist that is presented there.
"These national pavilions, like the one I presented for Aotearoa/NZ in 2015, are hugely visible - depending also on budget and strategy – and work best as single-artist presentations. This is of course not a rule, but I think it is harder to make an impact with a group presentation for a pavilion.
"For me, the contrast between being in the group show and the solo pavilion was really big. While being in the group show was a fantastic experience and something unlike anything I'd done to that date, the effect of doing the full solo pavilion for my practice simply cannot be overstated. It was another world after that."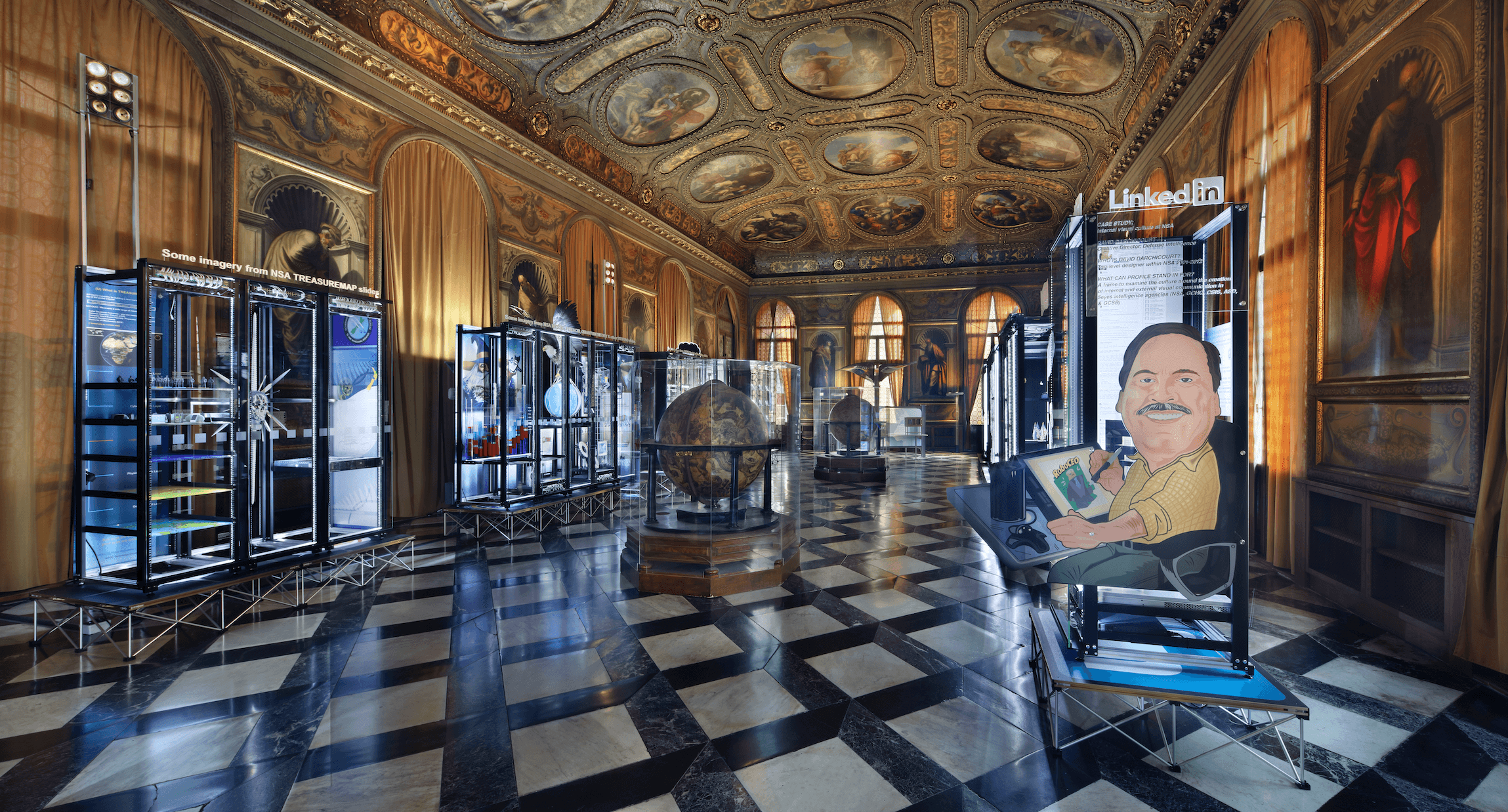 Denny shared his thoughts on the confirmation there won't be an NZ pavilion in 2024. "My impression is that it has to do with the time it took to do the review process, not a view from CNZ that it's not valuable to do so.
"One reality Aotearoa/NZ has to face is that we're a small country, with a small group of patrons and limited national resources and networks in Europe, where the biennale is centred. Other countries – indeed like here in Germany - face a very different reality in presenting their pavilions and even they struggle and have to be innovative with funding and support.
I think some of the reporting that happened about this internationally – even in visible international art press – really took this as a signal that NZ was not seeing the value in doing the pavilion, and failed to mention that future iterations are guaranteed.
"I think the fact that they went through a review process is important and the fact that CNZ is held accountable and transparent to the public is also a positive thing.
"I'm thrilled that so many artists have been included in the group show for next year and I look forward to seeing it and meeting them."
That's something the creative community is united in - the Venice Five of 2024 will be unanimously supported. But support for the decision-making processes regarding the Biennale is split.
More calls to action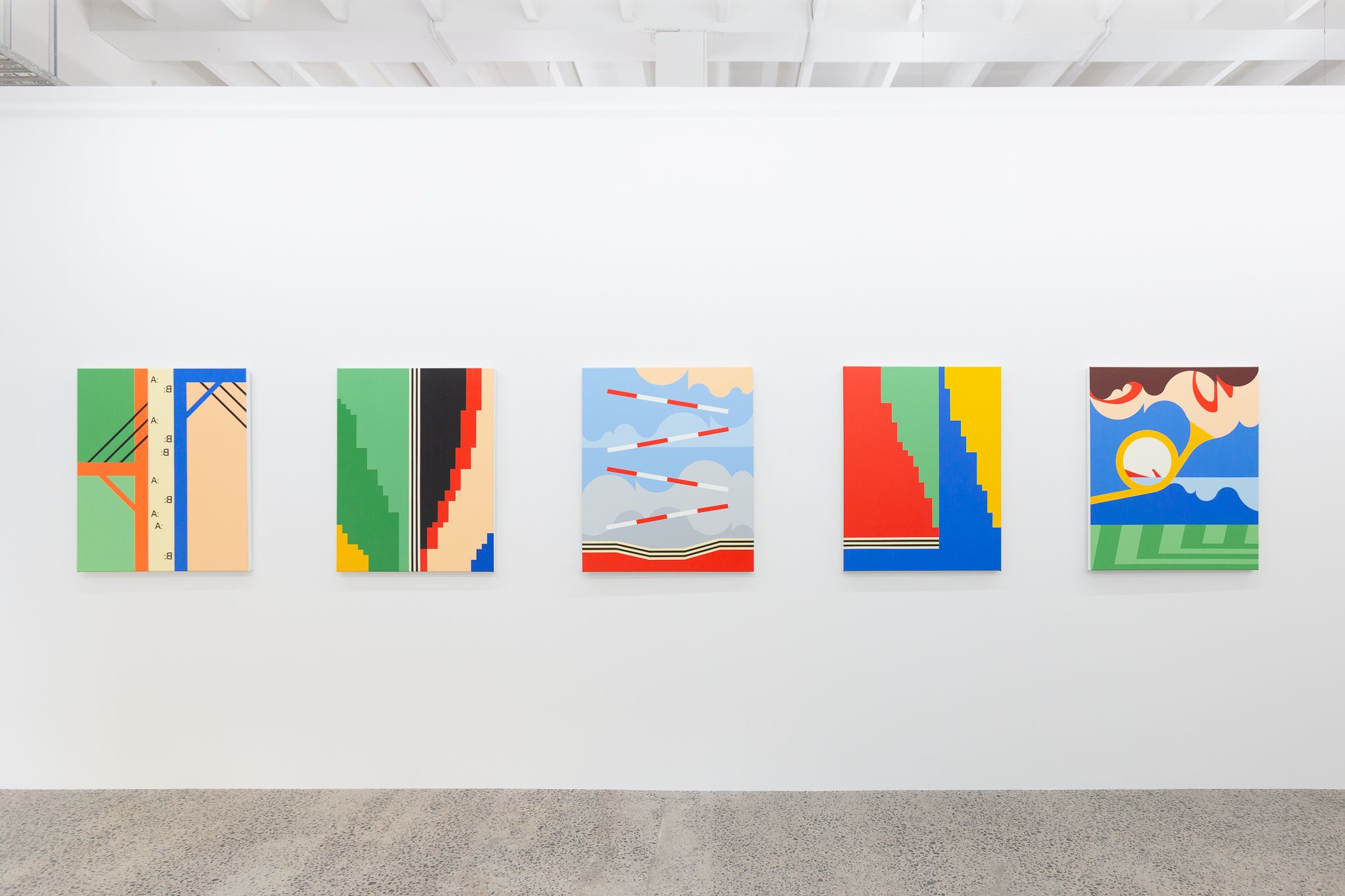 As well as the Biennale Delegates Program mentioned above, CNZ is in the midst of several other opportunities for Aotearoa creatives to ponder.
One interesting element to note - the oft-overloaded Arts Grants which has previously seen record (short) windows under the universally hated application cap is now heading in the other direction.
The Lowdown has learned that there hasn't been a huge number of submitted applications for the current open Arts Grant round. As we explained in a previous Lowdown, CNZ is processing this round in two separate waves. While open for a longer period, there will be an assessment made both at the midway stage and the end of the application window.
That midway stage comes up in a few weeks - the middle of September - so the sooner you submit your application, the sooner it will be assessed and the sooner you'll know the outcome. Given the window doesn't close until 31 October - if you want to get something across the line by the end of the year, there's extra incentive to get your application together in the coming weeks. Yes, that's an impending deadline but we can all agree it beats the hell out of the previous 24 hours of hell scenario.
You can find the link to the Arts Grants portal here.
The remaining Festivals Grants round - put together through MCH's cash injection earlier in the year - also opens on 4 September, while CNZ's Berlin Visual Arts Residency to spend 12 months in the German capital starting in November 2024 is already open for applications, closing September 22.
While on opportunities, one of the most positive repercussions of lockdown is back for 2023.
The Tautai Fale-ship residency programme is open for applications until 7 September - a residency for 10 Moana creatives to be supported from the comfort of their own home - either in Aotearoa or overseas.
As well as getting expert guidance and an extra $1000 in their pocket, what's always made Tautai's fale-ship special is the recipients getting a connection into their community.
This year Tautai has invited artists to create works inspired by the words of Epeli Hau'ofa in reaching out across 'Our Sea of Islands' and to respond to navigation, wayfinding and meeting across oceans both physical and digital.
Research pays off
Four writers have been given a $5000 windfall to take their mahi to another level with the 2023 Copyright Licensing New Zealand and New Zealand Society of Authors Research Grants announced.
The 89 applicants looking to undertake research for a fiction or non-fiction writing project were judged against the quality of the concept; the quality of the writing sample; the potential for publication and the applicant's reliance upon the grant as their exclusive funding source of their project.
Tauranga-based Trevor Bentley has been approved for his book project Te Kaewa - The Wanderers: Māori Sailors on EuroAmerican Ships, 1790s-1890s, while historical novel writer Saige England's No Graves for Ghosts will centre on Nelson's first Pākehā settlers, Hana Tapiata's project, Atua Rei: the wisdom of Maori goddesses and ancestral knowledge will explore the rich stories, ceremonies and practices surrounding atua rei; Māori goddesses, and novelist, poet, artist, and publisher Michael O'Leary will focus on the Kāpiti Coast with his project, The History of Paekākāriki.
Get arts leaders in the mix for NZer of the year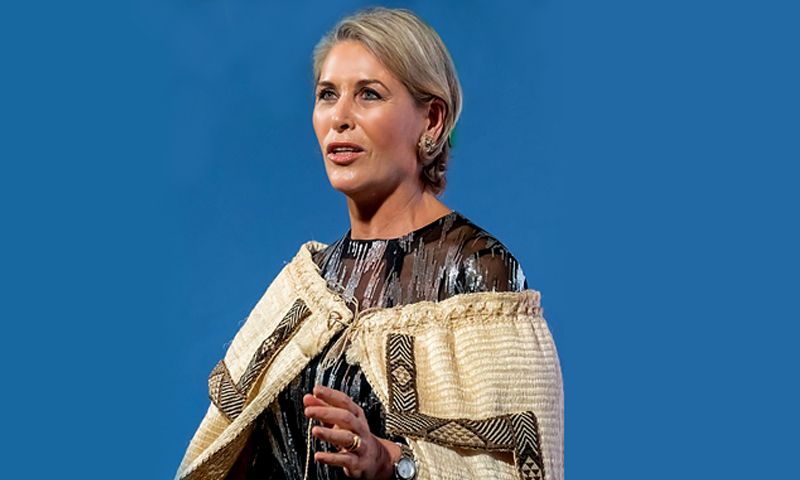 Speaking of being honoured, today (Thursday 31 August) is the last day to get your nominations in for the New Zealander of the Year Awards - an event the creative community has a strong history at.
We all know the arts sector doesn't get the recognition it deserves, and this is a golden opportunity to take a few minutes to enter a worthy candidate.
Along with the supreme NZer of the year, there's the community of the year, as well as Innovator, Local Hero, Senior NZer and Young NZer of the year categories to nominate for.
There's a desire to see more leaders and change-makers across the arts and within the creative sector put forward for consideration.
It makes a difference to see creatives listed alongside the elite of other sectors and society - so if you can think of someone who deserves the spotlight they don't otherwise get, click here for details.
Friday hits different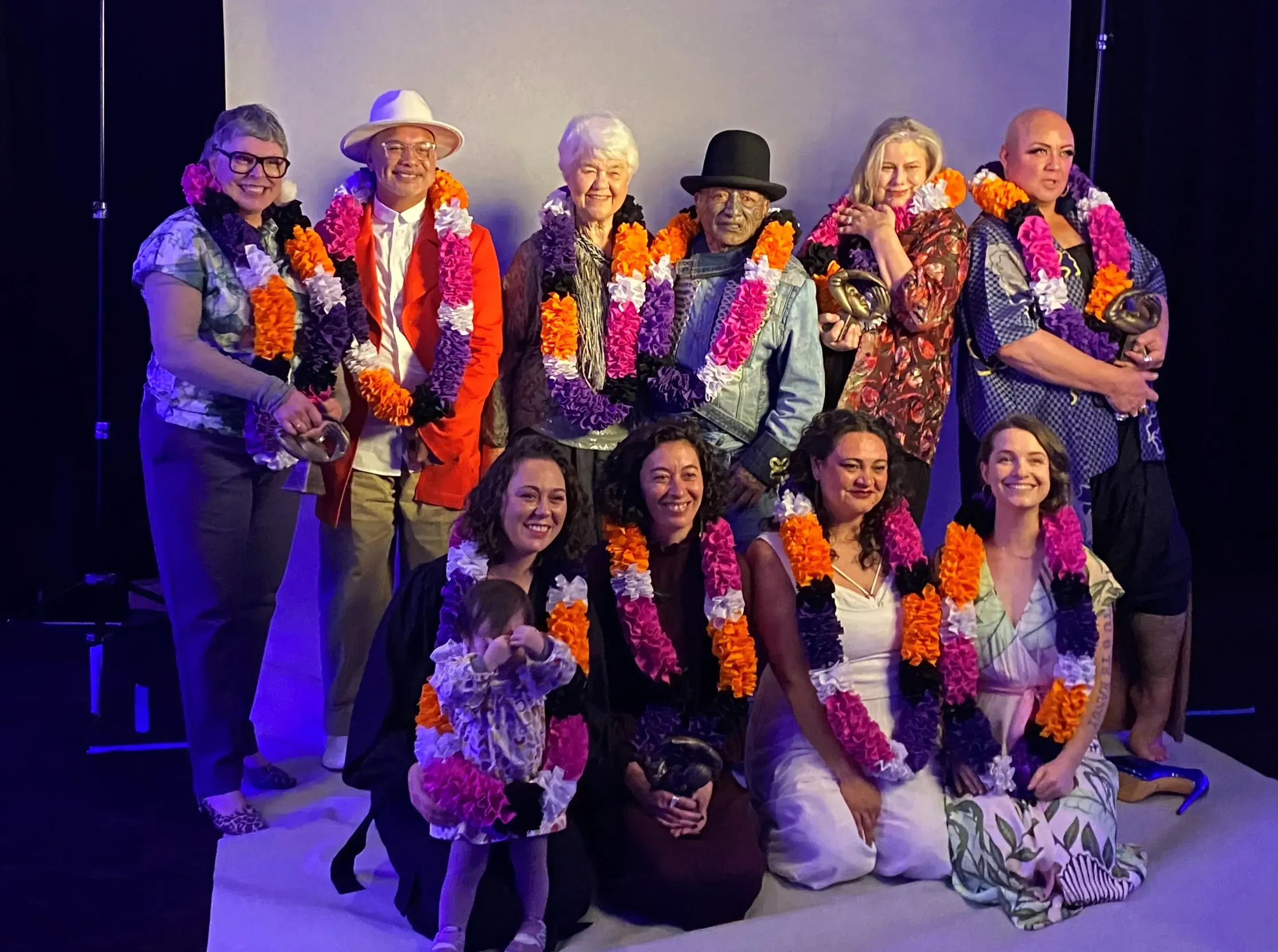 Strap in for a big 24 hours of announcements tomorrow.
The shortlist for music's prestigious Silver Scrolls will be announced in the morning - whittled down from 20 to the top five - ahead of the awards being handed out on 4 October at Spark Arena.
And a new chapter of talented creatives will be welcomed into rarified air tomorrow night, with the big reveal of the 2023 Arts Laureates,
Who will join the elite club celebrated for their enormous contribution to the creative community? All will be revealed tomorrow night, and The Big Idea will bring you both announcements once they go public.
Huge dollars to acquire a Hammond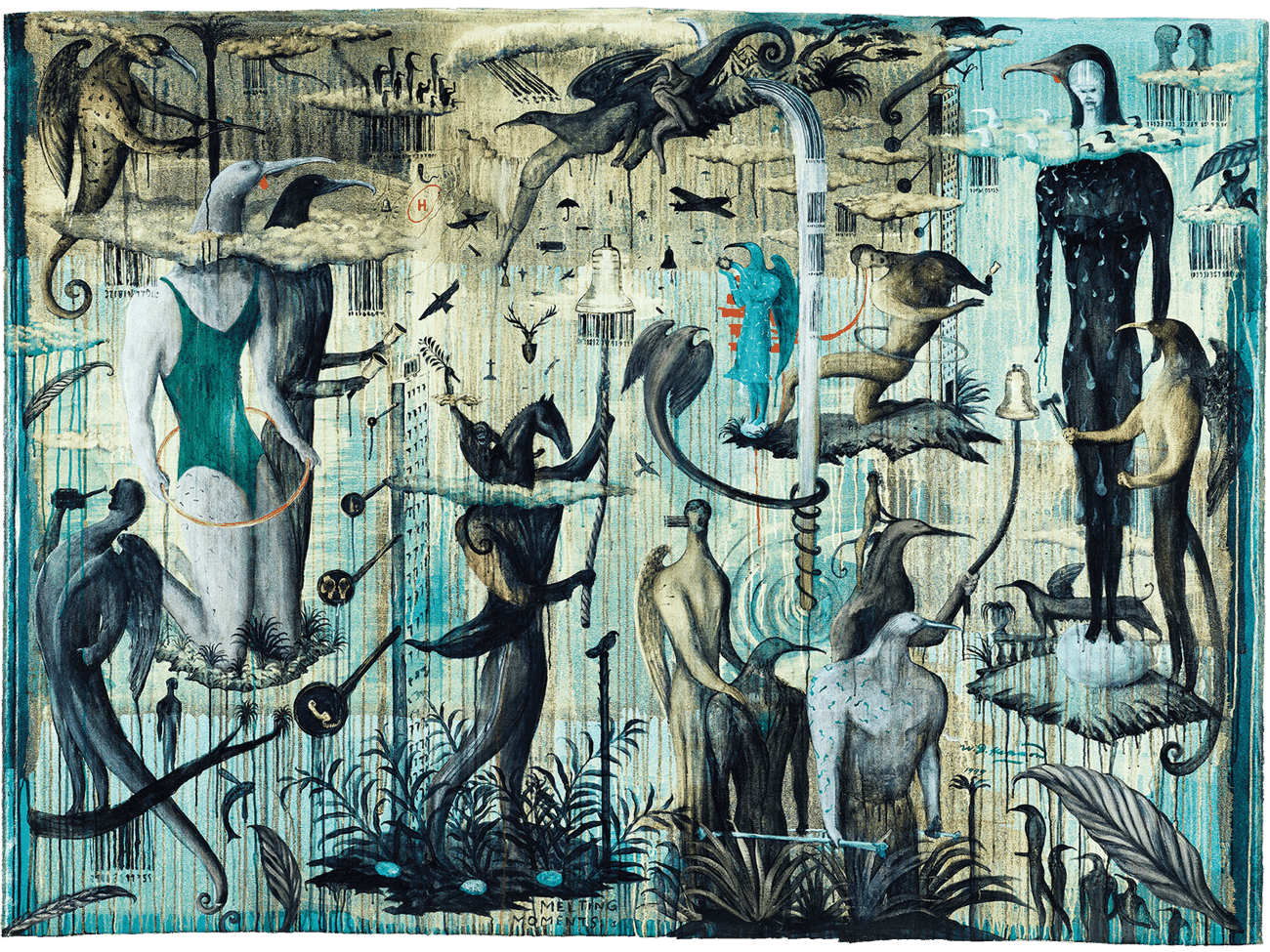 Bill Hammond may no longer be with us, but he continues to leave his mark and break records.
His work Melting Moments I went under the hammer this week and sold for an eye-watering $1,715,000, at Webb's Auction House's Works of Art auction
Webb's reports the painting garnered a huge amount of pre-auction interest with both their Wellington and Auckland galleries greeted with a steady stream of visitors during the viewing period. The final price sets a new sales record for works from the late painter — almost doubling the previous top price of $940,000, which Webb's achieved for sister piece Melting Moments II in 2021.
Just as a marker for the future - If that sale had happened under the impending Resale Royalty Bill, those who own Hammond's resale rights would be entitled to $68,600 (so long as they meet residency requirements).
And for those keeping score at home - Colin McCahon's Is there anything of which one can say look this is new? holds top spot with a whopping $2,450,000.
Toi o Wairaka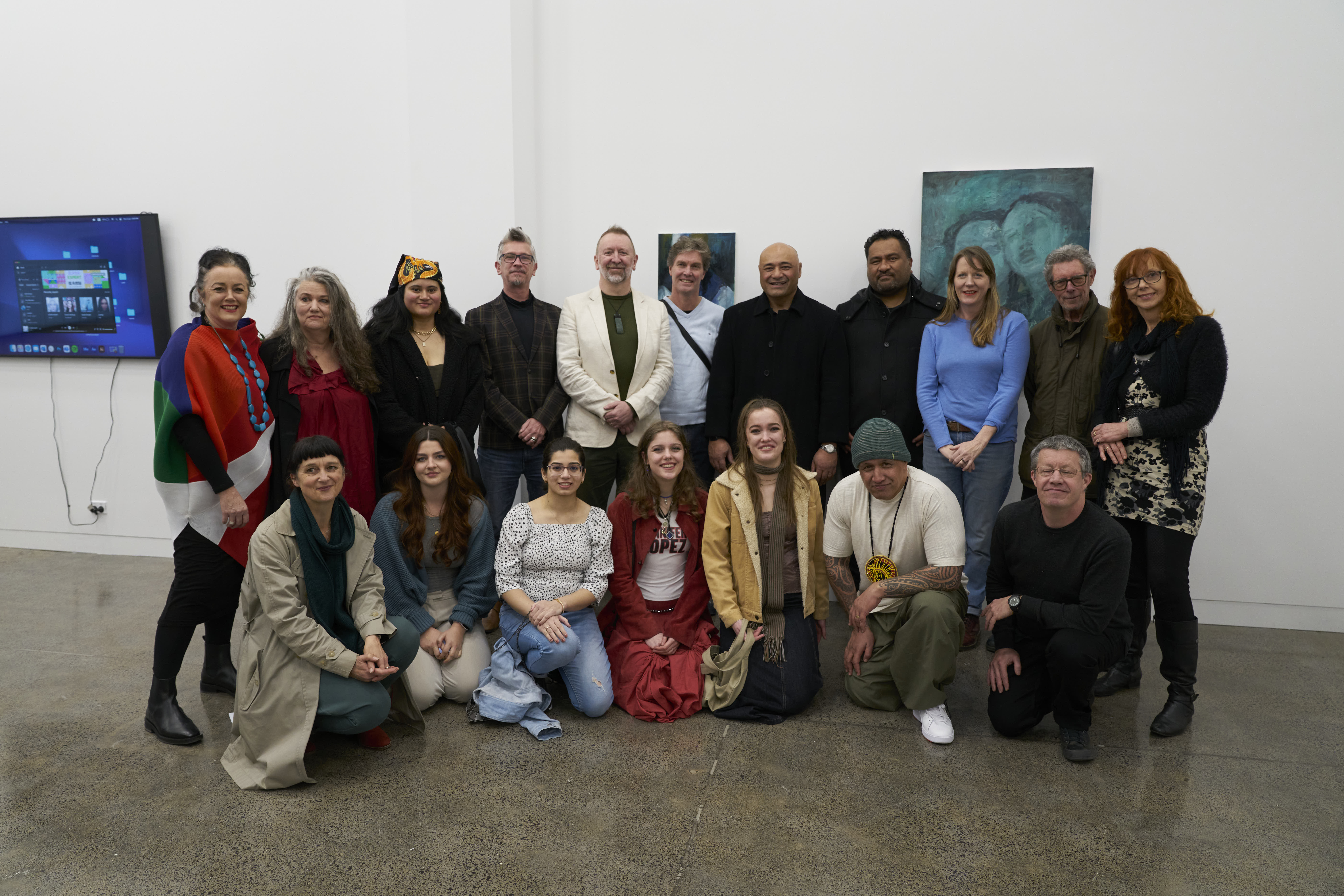 At the other end of the artistic spectrum, those starting their journey as creatives have a new space to support them.
Unitec's new Toi o Wairaka gallery has been unveiled inside Building 108, part of the School of Creative Industries' new facilities in the heart of the Mt Albert campus - with its debut exhibition being Mid-Year: Semester One Graduands, Design & Contemporary Art, featuring the work of Alyssa Beckwith, Dhriti Bhatia, Glaszia Luwenta, Tusia Sione, and Elvira Trowbridge.
The gallery will profile the latest contemporary art and design projects by ākonga and kaimahi (students and staff) -as well as other artists and designers in Aotearoa - with highly regarded teacher Gina Ferguson as its curator.
Peseta Sam Lotu-Iiga, Te Pūkenga Executive Director Rohe 1, states "Toi o Wairaka has many roles – it is a research facility for ākonga and kaimahi, a teaching and learning space for postgraduates and undergraduates, a connection point with external art practitioners, a professional arts space where industry learning can take place, and a multi-disciplinary space for screen, moving image, craft, painting, print, photography, performance, sculpture, object, installation, design, and incorporating new technologies."
PAWA to the people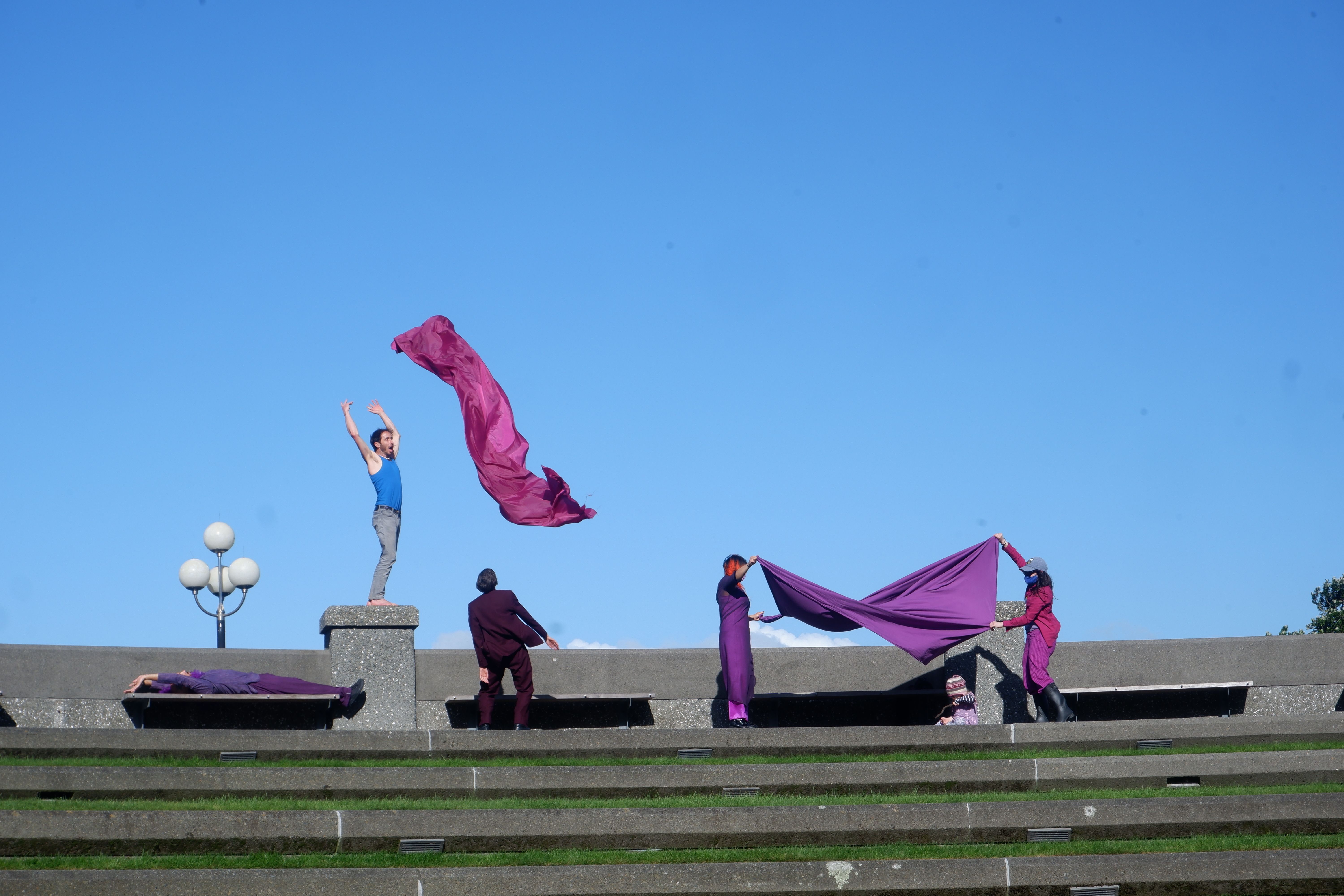 A welcome announcement for the creative lovers of Wellington this week, with Performance Art Week Aotearoa (PAWA) confirming its return and line-up for its fourth Biannual Festival in November.
Bringing together a selection of Aotearoa and the world's most celebrated performance artists, enter a festival of 'art' where 'anything can happen'!
Hosted by the Adam Art Gallery with selected works in public spaces across Wellington city this year the main festival will be complemented by a performance art tour, showcasing this year's international performance art & artists to audiences in venues across Aotearoa's main cities and regional centres, with performances in Hamilton, Christchurch and Dunedin.
The line-up includes international artists from South Korea and Poland/Finland, alongside three local Wellington artists and a further six artists from around NZ.
Performance artist, PAWA founder and Artistic Director Sara Cowdell (below) puts a real focus on making most of the performances free and the rest achievable on a budget ($15-$25).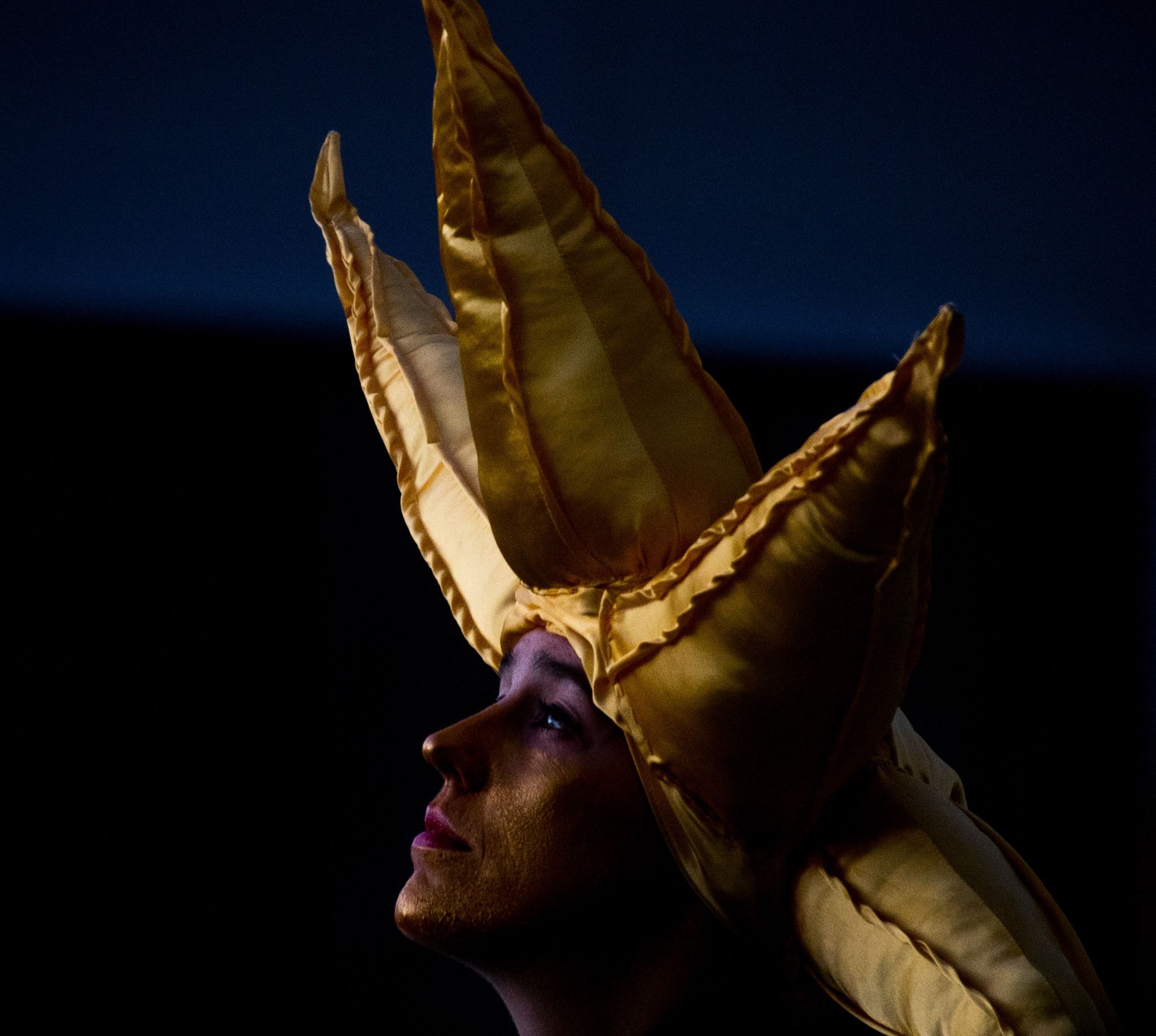 "The festival is all about Imagining how we can do things differently, how we design festivals to create conducive environments for very good art. I'm passionate about cross-culturalism through art practice, and producing highly impactful events.
"Performance art is at the forefront of experimental art, at its core it responds to what is, engages with people, crosses boundaries and makes us question things."
Welcome back Toi Tū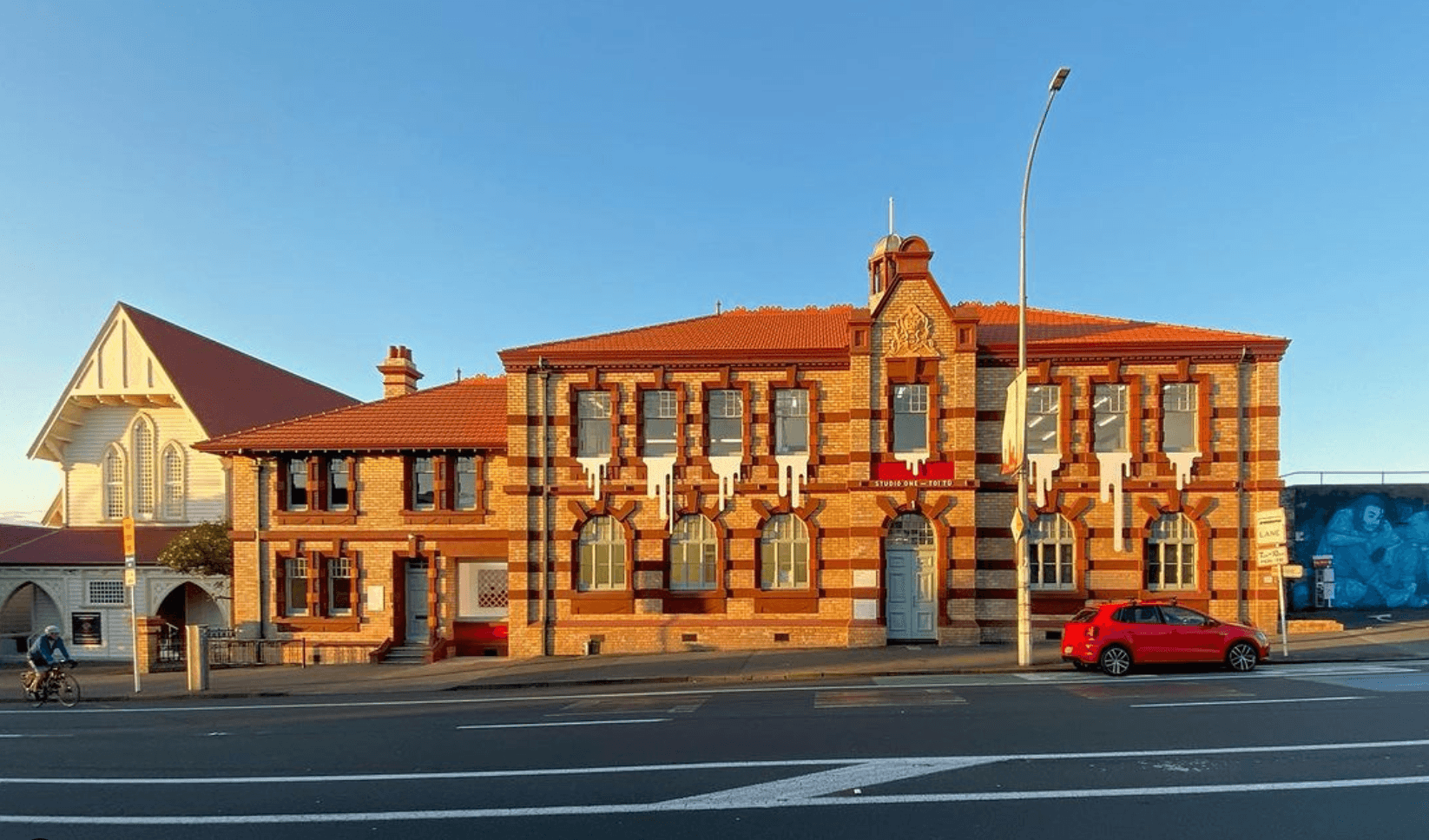 One of the cornerstones of the Auckland creative community will make its triumphant return next week.
Ponsonby's Studio One Toi Tū has been undergoing renovations and seismic upgrades for around 11 months - and it's been missed by many.
Anyone who's been there - or to other creative magnets like it across the motu - knows that indescribable sense of connection being around like-minded artistic thinkers. Passion breeds passion in places like Studio One, and the early reports of the building work get the seal of approval.
The venue will officially throw the doors open on Wednesday (6 September) for a reopening event with speeches, shared kai and a chance to reconnect in the space.