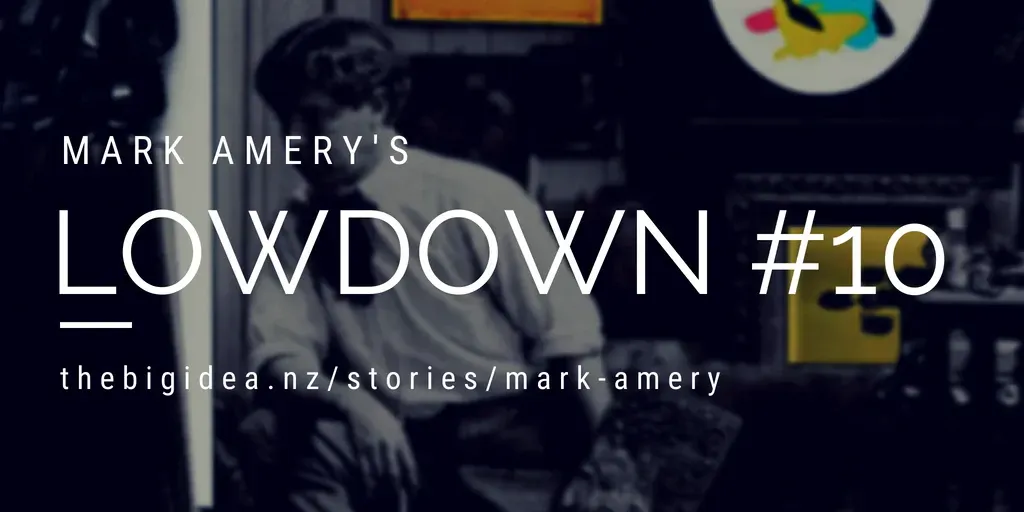 Grant Robertson, Associate Minister of Arts, Culture and Heritage, spoke of a a startling discovery on his first day at work:
"We found the Ministry of Culture and Heritage in a parlous state. It had had not one dollar of extra baseline funding for a decade. Literally, their computer system was so out of date they could not email the department of the Prime Minister and Cabinet. They walked bits of paper down The Terrace."
Robertson was speaking as part of a discussion on PACE and other artist work schemes at Toi Poneke, with former director of the National Art Gallery Luit Bieringa and my fellow Letting Space producer Sophie Jerram. In the discussion, Robertson offers some insight into where the Labour government thinking is on arts funding, and on repositioning culture in wider public affairs. It's been recorded and presented by RNZ's Standing Room Only here.
Aimee Ralfini: "Goldie in his Studio" Art Ache poster image, 2018
In a similar vein, Auckland producers Art Ache believe "at the core of every happy healthy society is a strong connection with its cultural ambassadors." They "aim to assist intellectual and creative development, for the betterment of the local creative community and wider society."
They do that through soirees connecting artists with others - the next 26 July. And like another smart art model in Dunedin, Dirt Gallery, they also sell artists' work online (pictured here the work of upcoming speaker Judy Darragh).
For the sake or good online arts audio: we direct you to the fact that Art Ache curator Aimée Ralfini hosts weekly 95bFM podcast Who Arted.
The Pop Up Globe in Auckland is using the #MeToo movement to promote its 'Abuse of Power' season, opening this November. It features an all-male Taming of the Shrew and Richard the Third, yet apparently they dropped plans for an all-female production.
A charcoal water filter made from the carbon remains of a book called Auckland Unplugged, Coping with Critical Infrastructure Failure? Love it. It's the work of Dunedin artist Marion Wassenaar who has won the "only contemporary art prize in New Zealand with ecology at its core", the Estuary Art and Ecology Prize. Now in its twelfth year it invites artists to respond to the Tāmaki Estuary in South Auckland. Arts Diary have their usual great documentation of the Prize exhibition here.
Meanwhile, benefactor Chris Parkin seems to be struggling in a good way in this Stuff video story with another winning work that extends the concept of drawing for his Parkin Drawing Prize, announced Monday. Jacqui Colley was awarded the prize by artist Kelcy Taratoa.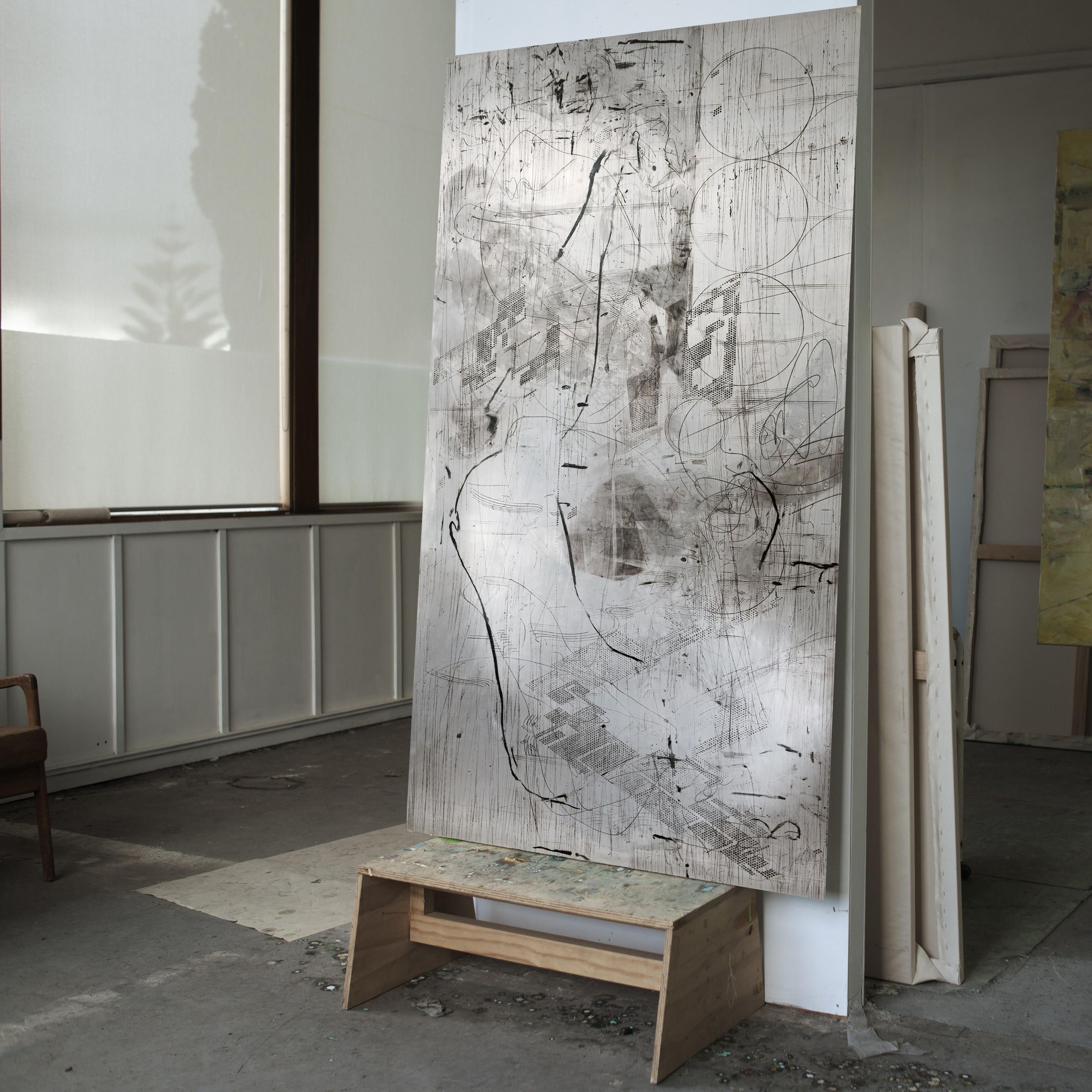 Jacqui Colley: Long Echo, 2018 (supplied)
News (leaked to RNZ on Monday) is that Te Papa staff are facing another restructure after being assured by the new Chief Executive Geraint Martin there wouldn't be one. Everyone loves a bad Te Papa staffing story: so now the news is everywhere. Apparently a proposal went out to staff on 21 June with 50 jobs affected, and conservator roles halved.
In terms of media angles, thespians on social media are rather perplexed that the Pop Up Globe in Auckland is using the #MeToo movement to promote its 'Abuse of Power' season, opening this November. It features an all-male Taming of the Shrew and Richard the Third, yet apparently they dropped plans for an all-female production. As arts organisations nationwide celebrate 125 years of women's suffrage the Pop-Up see this as their commentary on the patriarchy. All this from Miles Gregory, the producer of whom Laura Irish asked in The Pinoff 'Where art thou women?' After performing to 450,000 people in New Zealand, a Sydney Pop Up opens in Sydney's Moore Park in September.
Gregory wasn't put under heat about the issue with Kathyrn Ryan, but as we go to press, the issue is gaining media attention - Lexie Matheson and Julia Campbell speaking to RNZ's Morning Report Wednesday morning. Lets see this discussed more rigorously - simple arguing all-male casts reflect the tradition in Shakespeare's time is clearly not good enough for some.
Public art discussion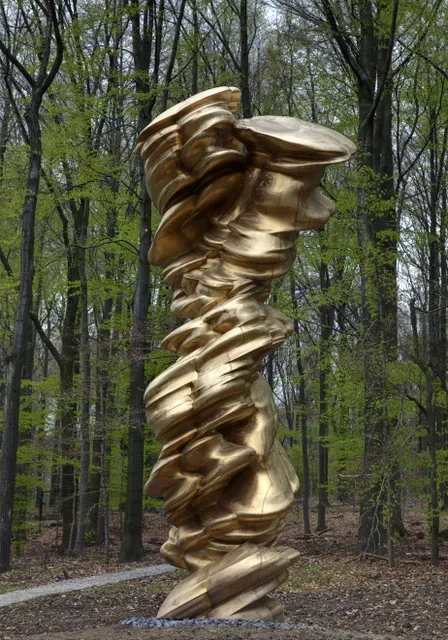 Last Lowdown we reported on Auckland public art movements. The ground of ambition continues to shift. Auckland Council's arts and culture manager Richard McWha has said in Auckland Now he wants more "controversial" works, citing Michael Parekowhai's Queens Wharf 'Lighthouse'. We may see fewer, but bigger works.
Your correspondent finds it amusing that in the same article the idea of a major Len Lye work for Auckland is being welcomed – about as familiar and uncontroversial as a Katherine Mansfield short story. The idea that bigger is better is also rather at odds with the significant shifts in public art towards work that is more about people-scaled relationships and events, than large expensive objects plonked on significant sites.
Which is exactly what Ngāti Whātua have also been socialising through the media. The Iwi have proposed "New Zealand's own version of the Statue of Liberty", a giant Papatūānuku Earth Mother welcoming visitors at Takaparawhau/ Bastion Point. Here is chief executive Rangimarie Hunia. Shane Jones isn't impressed and the tweets are flying about the need for good process management and quality artists to ensure this isn't a kitsch elephant. And from Maori: that a giant pou might not necessarily be the best way to represent the earth mother. Great we're having the conversation early on.
Meanwhile senior British sculptor Tony Cragg (one of the few it should be noted to have a New Zealand dealer, Gow Langsford) is the first artist announced as part of Our Braided Future in the SCAPE Public Art Season (6 October – 17 November) in Christchurch. It is Scape's 20th year. Scape however should be careful with its statements. It calls this Cragg's "first large-scale presentation of public artwork in New Zealand". City Gallery Wellington presented an exhibition of large-scale work by Cragg in a waterfront shed in 1998. Or doesn't that count? As good as Cragg is, quite why this is considered breaking news for Scape I'm not sure.
If New Zealand or anywhere in the Pacific had been selected for a major international sporting event you'd have heard about it, so let's all hear this: London's Royal Academy of Arts will present the UK's first major show exploring Oceania art, Oceania in late September. Naturally Lisa Reihana's In Pursuit of Venus [infected] features and Victoria University's Peter Brunt is one of the co-curators. The exhibition moves on to Musée du quai Branly-Jacques Chirac Paris in February. What role our other rather fine whanau of contemporary Pacific artists might play is yet unknown.
Interestingly, as The Times reported last year, it may be the first time that descendants of Pacific tribes with links to the displayed artefacts (which were possibly plundered in the first place) will get an all-expenses-paid trip to visit.
Closer to home: there's not one, not two but five new galleries in the Waikato right now. Weasel, Tacit, Freit and artist run space Skinroom in Hamilton, and Studio Two in Te Awamutu. Artist Alliance did an interview with Weasel earlier in the year and Weasel and Tacit appear in this Stuff story. Studio Two's Lee Samuel also set up Colour Burger Studio in Te Awamutu last year. Which is all a prelude to introducing the terrific, truly inspiring line-up of New Zealand and international artist-speakers at this year's Spark Festival in Hamilton 6-9 August – programme here. And if being awesome isn't enough, it's also free.

Yet more awards news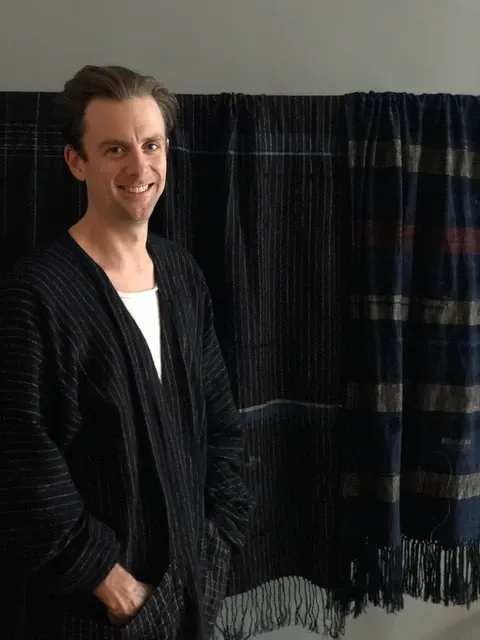 Christopher Duncan, winning weaver: Dame Doreen's Gift
Terrific 2017-opened Objectspace space in Ponsonby has been announced as one of the 'Gallery of the Year' finalists in The Architizer A+Awards – apparently one of the world's largest awards programmes for architecture and design. The gallery was designed by RTA Studio. Fellow fans of the building can help by voting for Objectspace here.
The recipients of one of the country's most established and popular residencies has been announced, the Tylee Cottage residency run by Sarjeant Gallery in Whanganui. Taking up residence from September, Christchurch painter Julia Holden, Wellington weaver Annie Mackenzie (the first weaver in residence at the Cottage), and Auckland's Marie Shannon and Jae Hoon Lee.
$8,000 is a great shot in the arm for an applied arts practitioner. The second biennial Dame Doreen's Gift has been awarded to Warkworth based weaver Christopher Duncan by the Blumhardt Foundation. Duncan, like Annie McKenzie, provides an exciting new contemporary approach to fabrics. He had been running the gallery-studio Tur in Karangahape Road, Auckland. The Blumhardt Foundation claims to be "the only New Zealand organisation solely focused on supporting the advancement of NZ's craft and object art sector" (another PR stretch, given Objectspace) and recently announced curator Emma Bugden had joined them as a trustee.
Leading artist Professor Derek Lardelli and actress Rachel House are the joint winners of this year's Te Waipuna-ā-Rangi Award for Entertainment at the Maori Television's Matariki Awards 2018.

More reading
Back in Lowdown #4 we reported on long-time Press art critic Warren Feeney being one of the casualties of the new Stuff newspapers tabloid format. Happily, some of the lamenting has been heard and at least Warren's monthly Christchurch exhibition highlights column is back being published. Here's July's.
Finally, super excited to see what is a significant new exhibition – the Gordon Walters survey New Vision at Auckland Art Gallery. Here's a NZ Herald piece that points out why.
Want more of the Lowdown? Check out Mark Amery's past Arts Media Lowdowns here and subscribe here to our weekly bulletin so it comes straight to your inbox.
News and content ideas are welcomed for future editions of Arts Media Lowdown. Please send to [email protected].