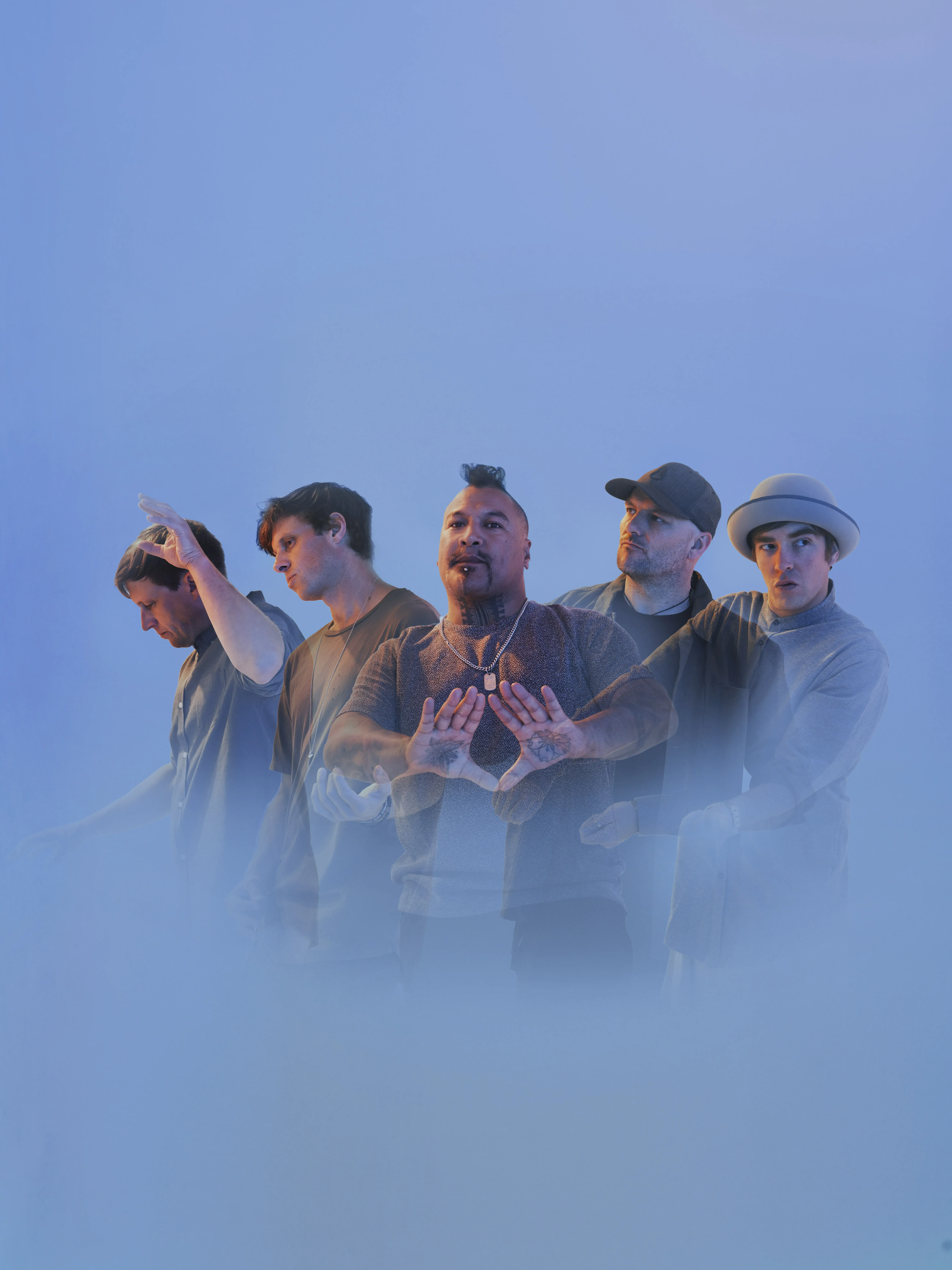 We know our musicians are a talented crop - they have brought inspiration and entertainment to so many for decades.
With May being NZ Music Month - we've spoken with some of Aotearoa's hottest and up-and-coming acts about the Kiwi artists that influenced them the most in their career.
Tiki Taane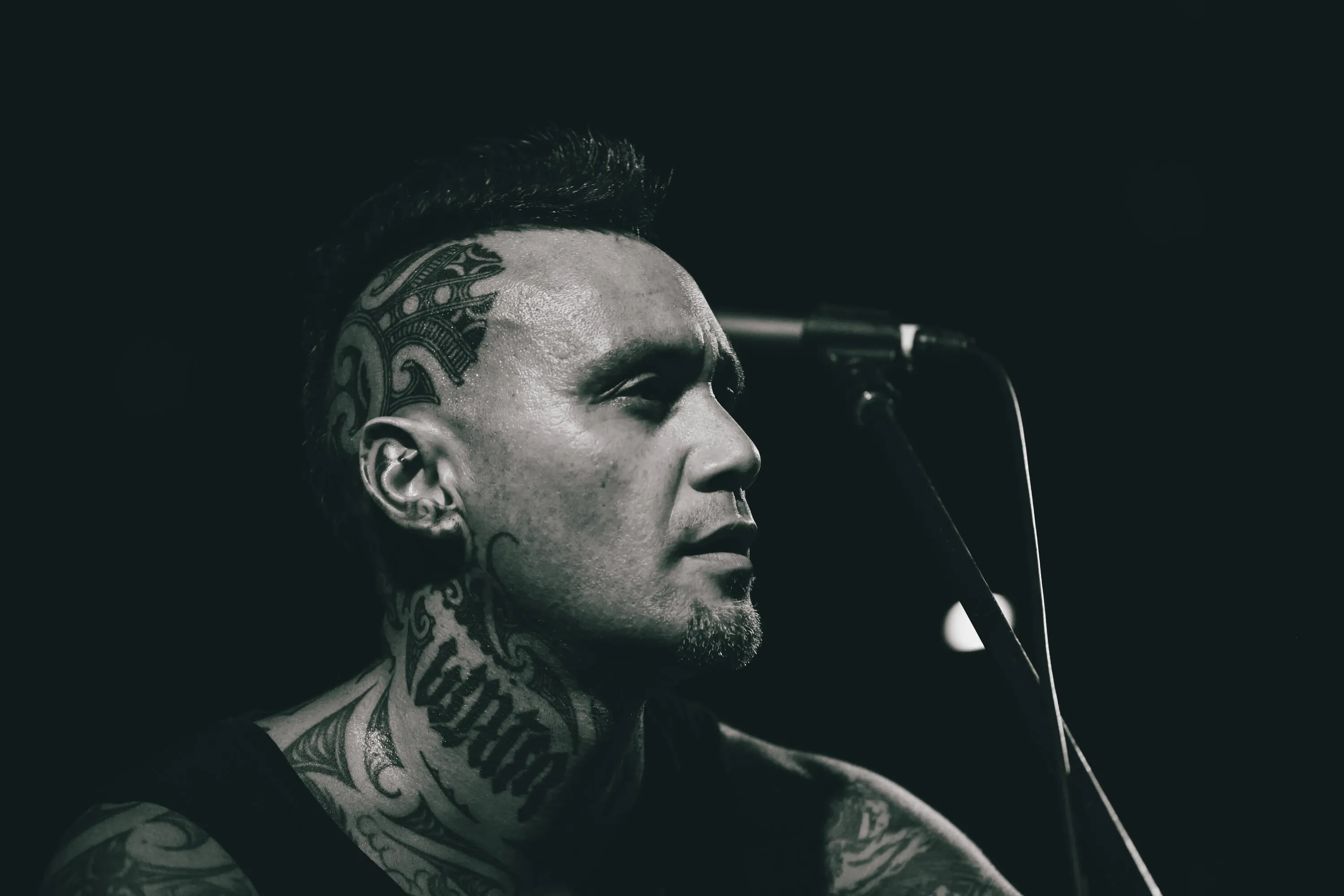 Tiki Taane is considered to be an influential element in the pioneering of New Zealand's bass culture, as well as the country's most prolific and talented "genre-bending experimentalist". First rising to prominence as live engineer and eventually frontman of leading band Salmonella Dub in 1996, Tiki embarked upon a life-changing solo career with Past, Present, Future in 2007.
Shihad were a massive influence on me and would always blow my mind with their live show. The first time I met them was at the Nile River festival in 1994 and we became great friends years later when they asked Salmonella Dub to support them on a NZ tour.
Che Fu would be the other massive influence for me, especially how he built his solo career after leaving Super Groove. I took a lot of inspiration from his music, his sound, and the way he delivered his brand. It was street, soulful, slick and fucking cool!
Shapeshifter

The players in Shapeshifter created their very own heavy soul, a stadium-sized sound that adds layers of drum & bass, jazz, funk, rock and electronica to solid bass culture foundations, capable of morphing from rolling drum & bass to pummeling guitar-driven jams to horizon-shifting electronic soundscapes. We spoke to Nick Robinson, founding member, songwriter, and basslord of Shapeshifter.
I've been a working musician for over 20 years. Times have changed, style, technology, the music industry, everything has changed.
When we formed Shapeshifter in 1999, there were many influences to get the members of Shapeshifter together at a time when we all had the mindset to start a project that we all wanted to stay together forever. We were inspired (still are), frothing to emulate our heroes.
I have to go back a few years before that to relive my first moment of life-changing inspiration. I was 16 and my then-band, The Stoked Jefferies, and I snuck into Christchurch inner city to the famous venue Warners to a Deadmoon gig. To be fair, they're American but it was the opening act - Christchurch legends Pumpkinhead that stole the show. It was a live gig to behold. The stage-diving, moshing, oneness with fellow gig-goers just blew my mind. I realised the power of the live show. Frontman Brent Milligan was on fire, literally blowing huge fireballs into the air through the set. No OSH back then. It snowed that night in Christchurch and I was infected from then on. I was going to do that - somehow for a living. Pumpkinhead along with bands like Loves Ugly Children, The 3Ds, played some great shows in the years following.
Rave culture, hardcore, drum and bass, and jungle started to become prevalent in Christchurch in the mid-90s. Something about the culture drew me to it, especially jungle music. I was receiving cassette tapes in the mail from friends in the UK that had been recorded off the radio - Kiss FM. Music was harder to come by then.
It was the DJ D'erb, a London export that was now basing himself in Christchurch, that provided the inspiration for the next phase of my musical life. He had a weekly jungle show on RDU student radio and I listened and learned every week. He, along with other DJs on the radio (DJ Pylonz, DJ Moses, Pressure) inspired me and made me fall in love with drum and bass and jungle. With like-minded friends we formed Shapeshifter - a live band emulating DJ music.
Concord Dawn were not only DJs but they were producing their own songs that were blowing up around the world which was very inspirational to us.
DJing was a bit of a purist scene then and not all DJs celebrated the fact Shapeshifter were playing DnB live, but a lot were supportive and one, DJ Pylonz (James Meharry), took us under his wing and taught us the ins and outs of Drum and Bass culture, and produced our first releases, the D.N.A E.P.
One more major inspiration I want to mention is Salmonella Dub. Salmonella Dub plucked us out of the Christchurch obscurity and took us on our first New Zealand tour.
The professionalism blew our minds - these were big shows with thousands of people, and all the lights and whistles. This was big production stuff. We were like apprentices learning the trade. They took us on tour a lot over the next few years and it was everything to us. We built a fanbase, learned the work ethic, had a lot of fun and got to see how it was done properly.
I think as a band we are constantly inspired by the Aotearoa music scene, all the new artists coming out there is so much talent. We feel blessed and humbled that we are able to do what we do.
Paige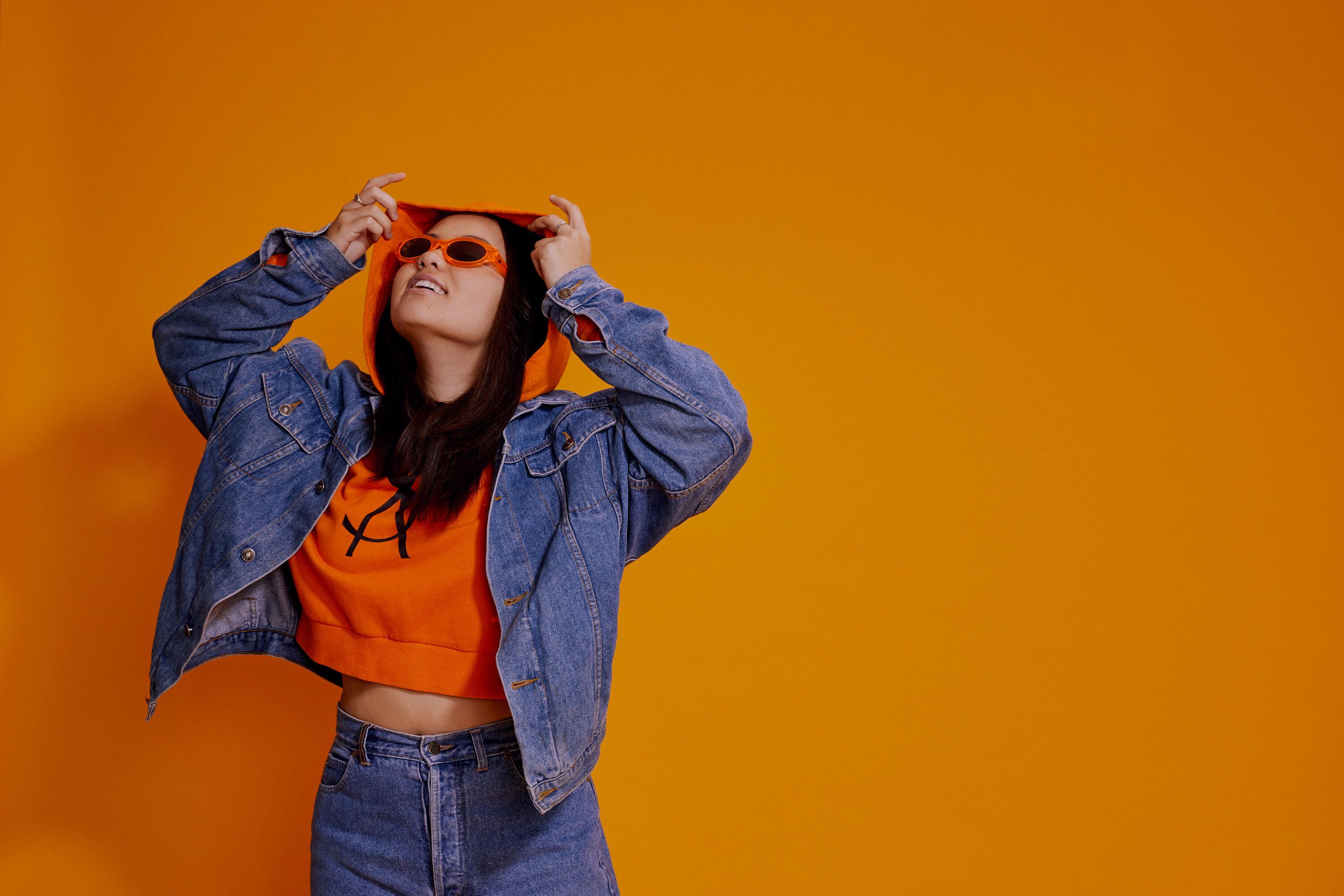 Paige is a singer-songwriter from Auckland, who has won the world over with her honest and heartfelt songs. In 2020 she released her EP, ALWAYS GROWING, which included the songs 'Bloom', 'Yellow', 'Too Much To H8' and 'Waves'. Aside from clocking up millions of streams on her own songs, Paige has collaborated with fellow Kiwi acts Balu Brigada and JessB.
"Lorde and Joel Little when they put out Pure Heroine because it had this groundbreaking element of simplicity and space, production-wise, with really abstract creative lyrical content to fill up the space, which I found super inspiring. I love how Lorde's so unapologetic about who she is and she owns every part of herself no matter how unique it is."

Phoenix Foundation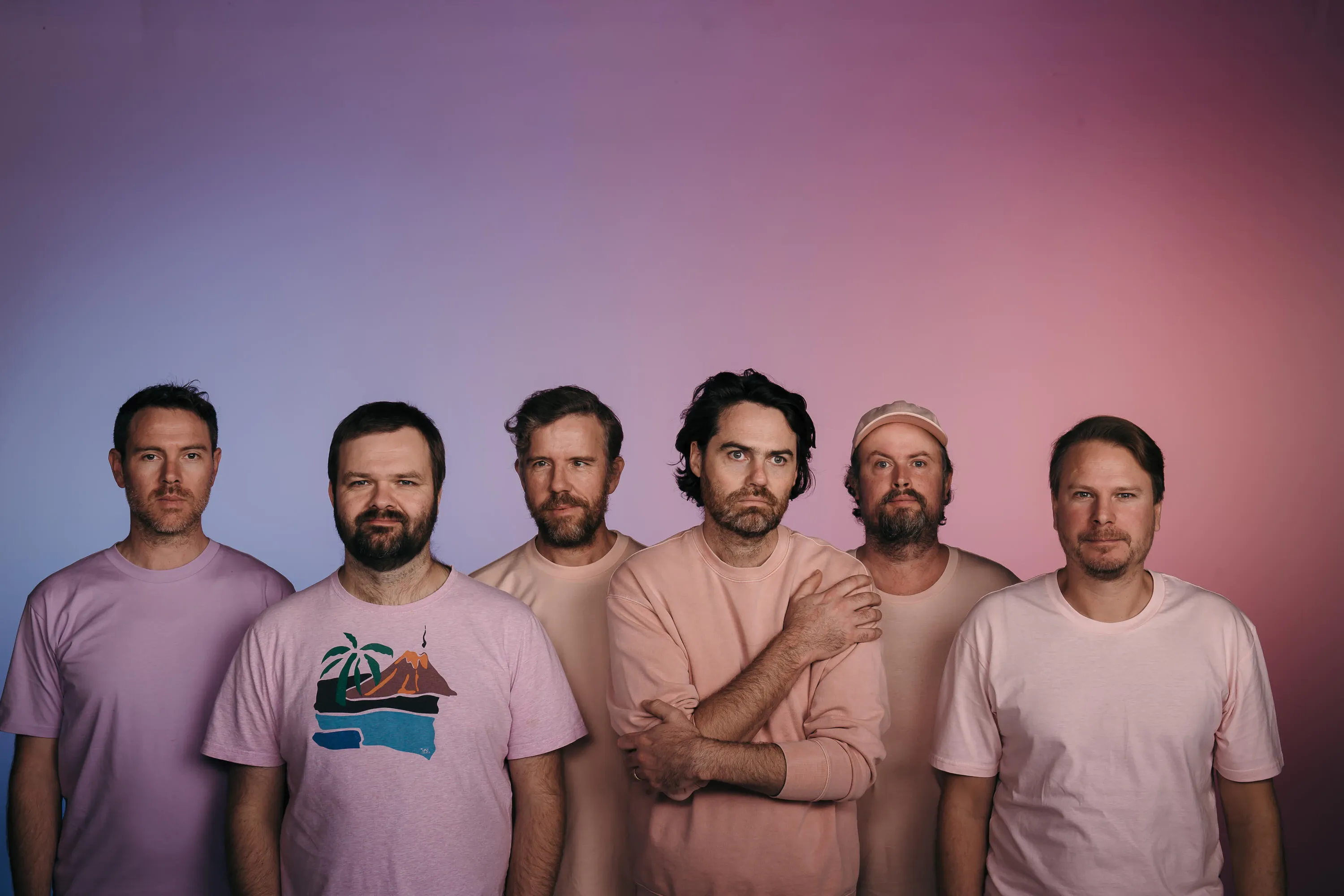 Phoenix Foundation is an indie rock band from Wellington, New Zealand. In addition to the seven studio albums they've released since 2003, the band also worked on the soundtracks for Taika Waititi's films Eagle vs. Shark (2007), Boy (2010), and Hunt for the Wilderpeople (2016). Samuel Flynn Scott, one of the band's founding members, shares some of their early influences.
"When we were trying to work out what kind of band we even wanted to be, I guess we were searching for NZ sounds that felt different to the 90s norms. We wanted to tap into something moody and beautiful. Obviously The Clean were a shining light.
"The first Finn album was a really big influence on how we approached atmosphere. Bressa Creeting Cake were an absolute explosion of fresh ideas. But the band that most directly influenced our first couple of records is probably Cassette. Their first EP, Emo, was perfect and sad and great songs. Also we kinda knew them (we became great friends later) and hearing something you love from people you've maybe seen at Midnight Espresso makes you feel like if you try a bit harder you might just make something good yourself."
The Beths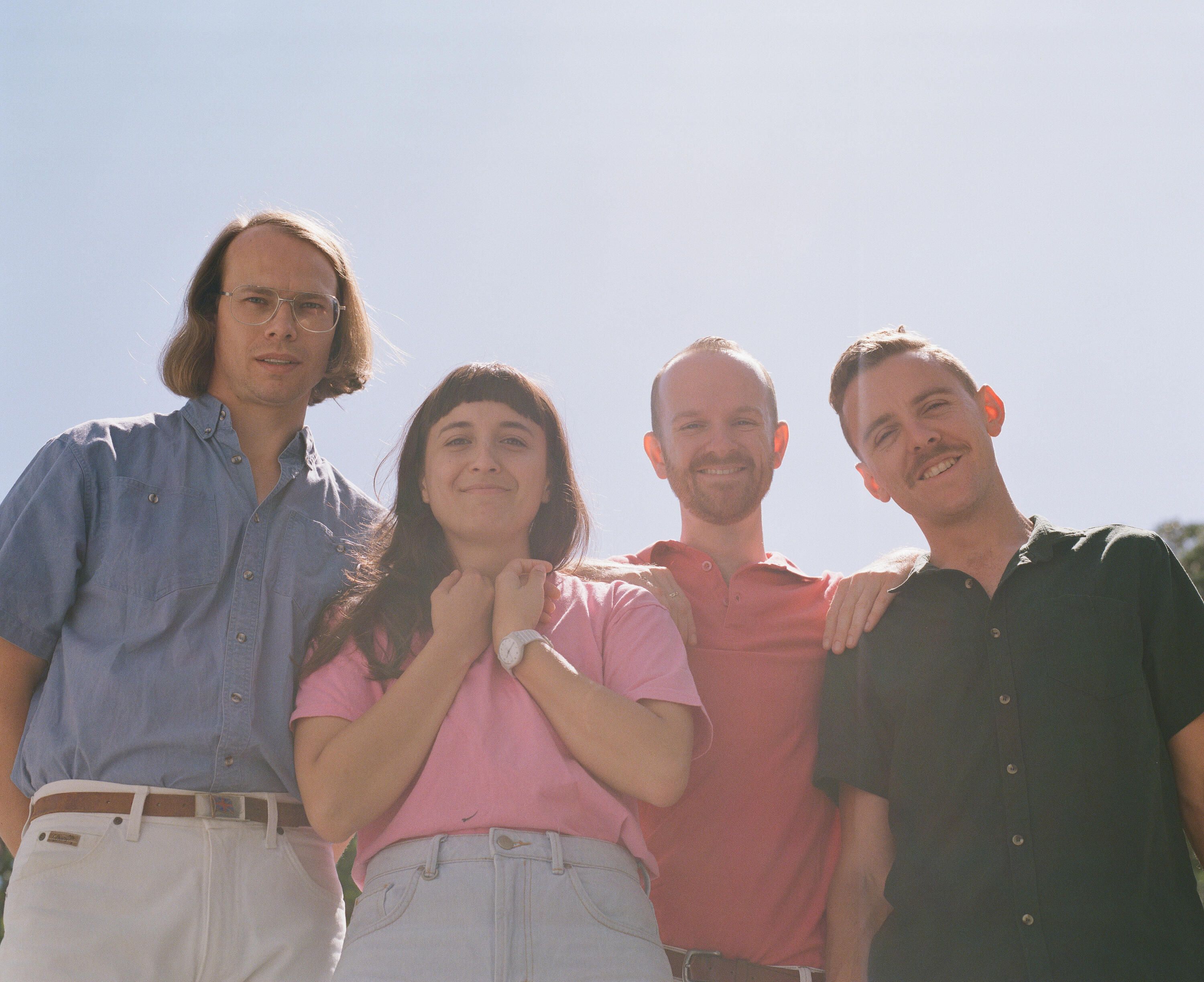 The Beths are an indie rock band from Auckland. They've released two albums – the most recent of which, Jump Rope Gazers, came out in July 2020. We spoke to lead vocalist and songwriter Liz Stokes about her various influences.
"New Zealand seems to have a love for songwriting, so growing up here and hearing the likes of Bic Runga, Dave Dobbyn, Crowded House and Che-Fu on the radio when I was young was quite formative. Also hearing a lot of guitar music, like from Elemeno P and Shihad helped pull me into loving guitar music, which hasn't stopped. But more than that, once I was a part of the local grassroots music scene in Auckland, and seeing friends and heroes working so hard and making incredibly creative music, it was hard to not feel inspired to make something."
Theia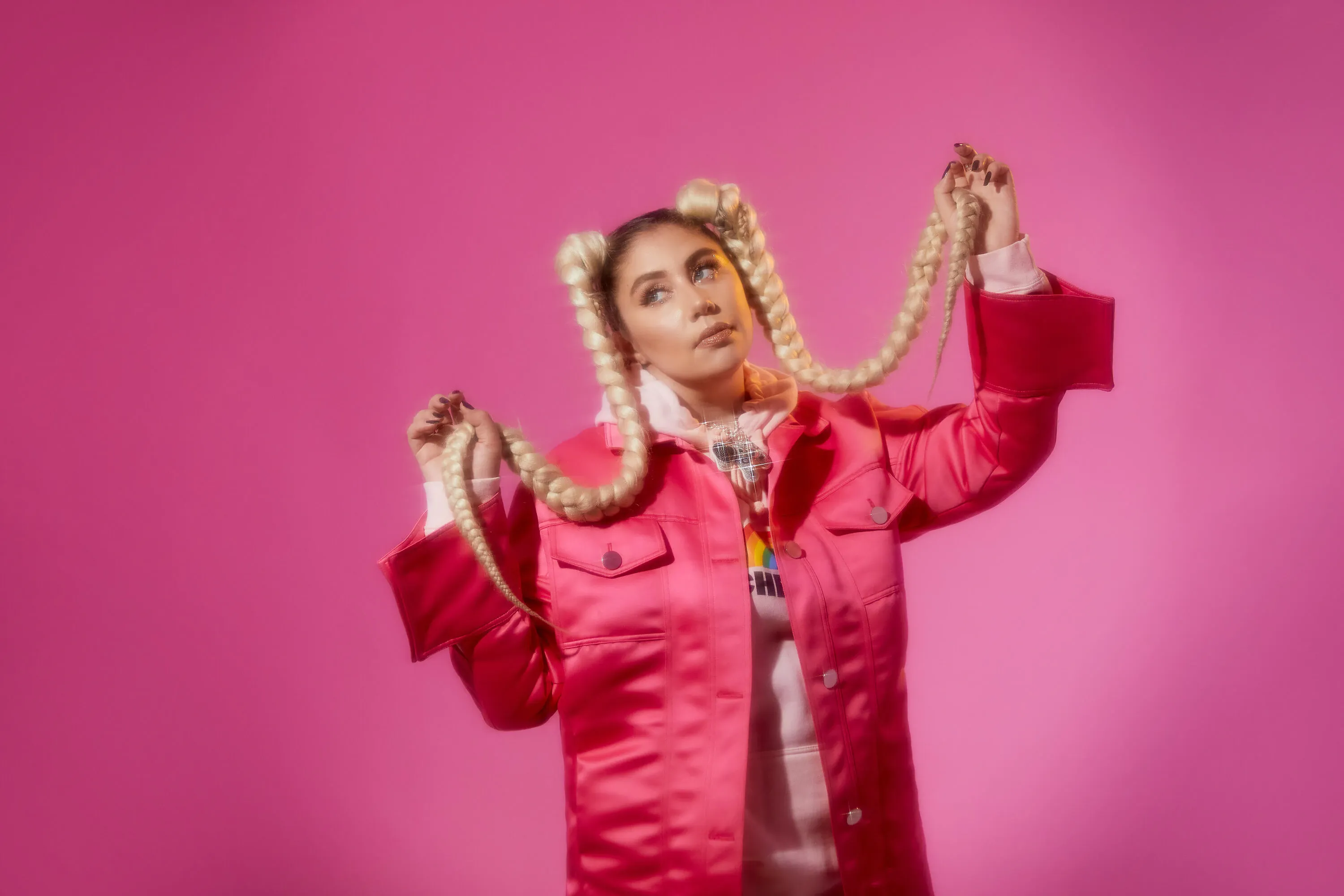 Theia makes unapologetic experimental alt-pop, which pushes boundaries both sonically and lyrically. The Christchurch-born artist has three EPs to her name, including 2020's 99% ANGEL mixtape – a hard-hitting collection of songs, which firms up Theia's reputation for bulldozing social injustices.
"Prince Tui Teka and Dennis Marsh have really influenced me because they were both artists that my kui (grandmother) would play religiously. She loved their takes on some of our classic waiata and hīmene. She also loved Tui Teka's originals like 'E Ipo' and 'Mum'. I feel so emotional when their songs play because, of course, it reminds me of kui and their music has such nostalgia attached to it."

Soaked Oats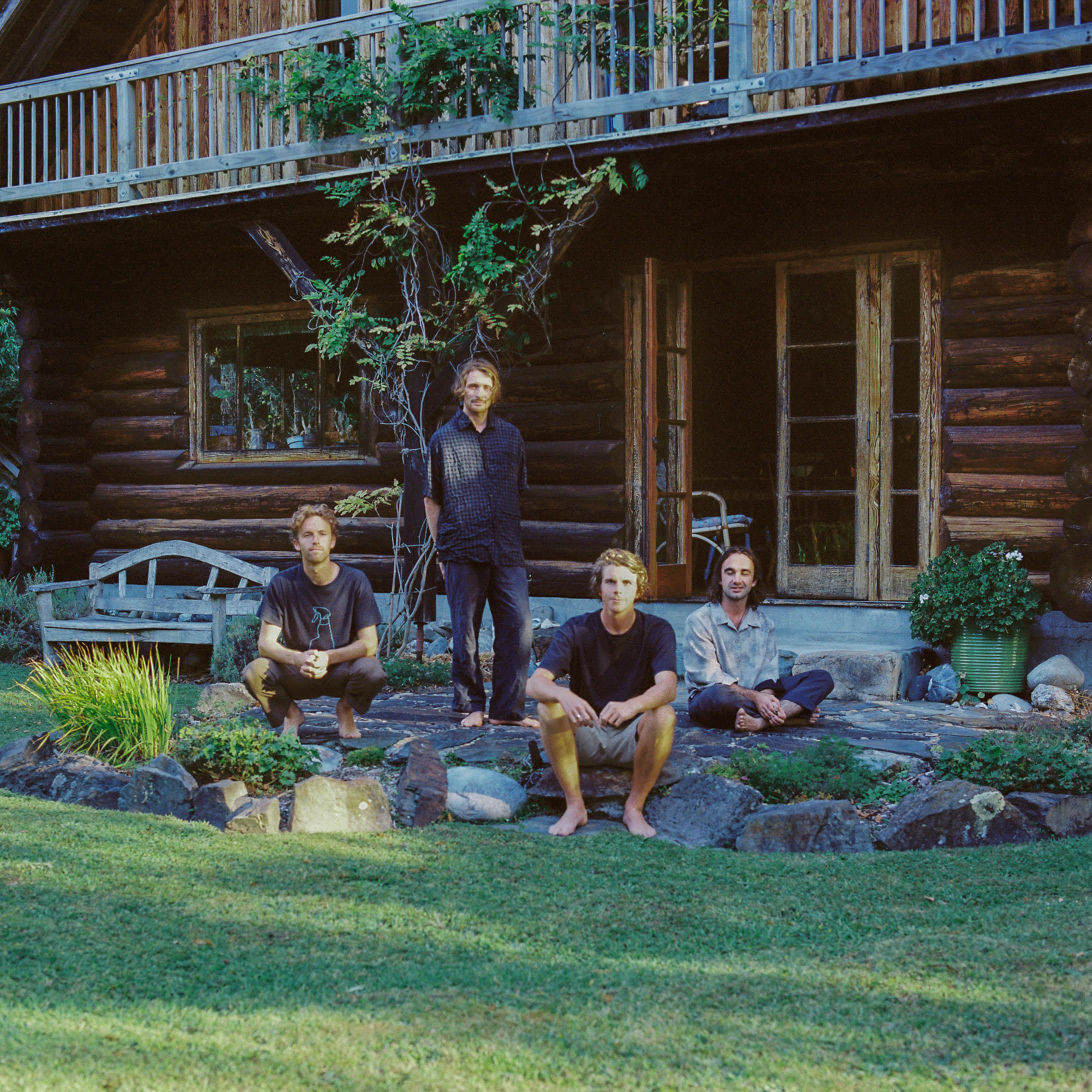 Soaked Oats are a sludge pop four-piece, hailing from Dunedin. Their most recent release is Sludge Pop, which came out in June 2019. All four members chat about Kiwi acts that most influenced them.
Oscar Mein
"I think it would have to be the Tiny Ruins crew just based on the impact they've probably had on our growth. Hollie gave us a shot opening up for them in Dunedin after Henry reached out to her a few years ago. We were still very new and it was a terrifying show, playing to a sea of unmoving black trench coats, but it went OK and we got to know them a little. Tom Healy that night gave us some microphones to take away on a recording mission that became our second EP, and since then he's become our main collaborator / producer. The crew within that band has always been super friendly and I think that's one of the consistently influential things on me as someone making music - the humanising process of meeting and getting to know people you respect in your field and them being... human. We've played shows with Alex / AC Freazy, and Cass is kind of the hardest working Bassist in the game. So I would say the Tiny Ruins crew."
Max Holmes
"It's hard to narrow down one particular artist. My time in Ōtepoti Dunedin had the biggest influence on me, in particular the venues that supported live music. There was a great community built around them and there was always something on. Venues like Chicks, the Crown, Sammys and Refuel (now U-Bar) offered a space for so many acts. Having those places to go to every week watch a huge range of artists and connect with different people definitely influenced me the most."
Conor Feehly
"Tom Bell - Bassist/Producer (David Kilgour & The Heavy Eights & The Shifting Sands). Tom runs Chicks Hotel, a recording space in Port Chalmers. When we first started writing music in Dunedin we asked Tom if we could record at Chicks. He was very welcoming, helpful, and nurtured our curiosity about recording and making music. Over the next few years Tom became a very close friend of the band, helping us to record more music, and doing live sound for the band. Tom's approach to music, and the music he has made with his other projects has really influenced how I play the drums. It's not necessarily about trying to play elaborate drum parts. Doing the simple things well, having feel in how you play, and setting a groove for the rest of the band can be just as, if not more effective. It's important to try new things and be creative too, and Tom has provided us with a platform to express ourselves creatively."
Henry Francis
"Theo Francis - Ha The Unclear. Theo is my older brother and like many younger siblings growing up I was a total copycat of my older brother - I think I only really started playing guitar because he did. He often jokes that he taught me everything I know about music, but it's the truth really. He helped me along the way with learning guitar, using recording software and recording, booking shows, and introduced me to most of my favourite bands. We've spent endless hours playing music together, which taught me that when jamming, listening to what others are doing is just as important to what you yourself are playing. Theo's guitar style is full of guile and presence - he writes great parts that compliment the direction of a song without taking it over."
NEKO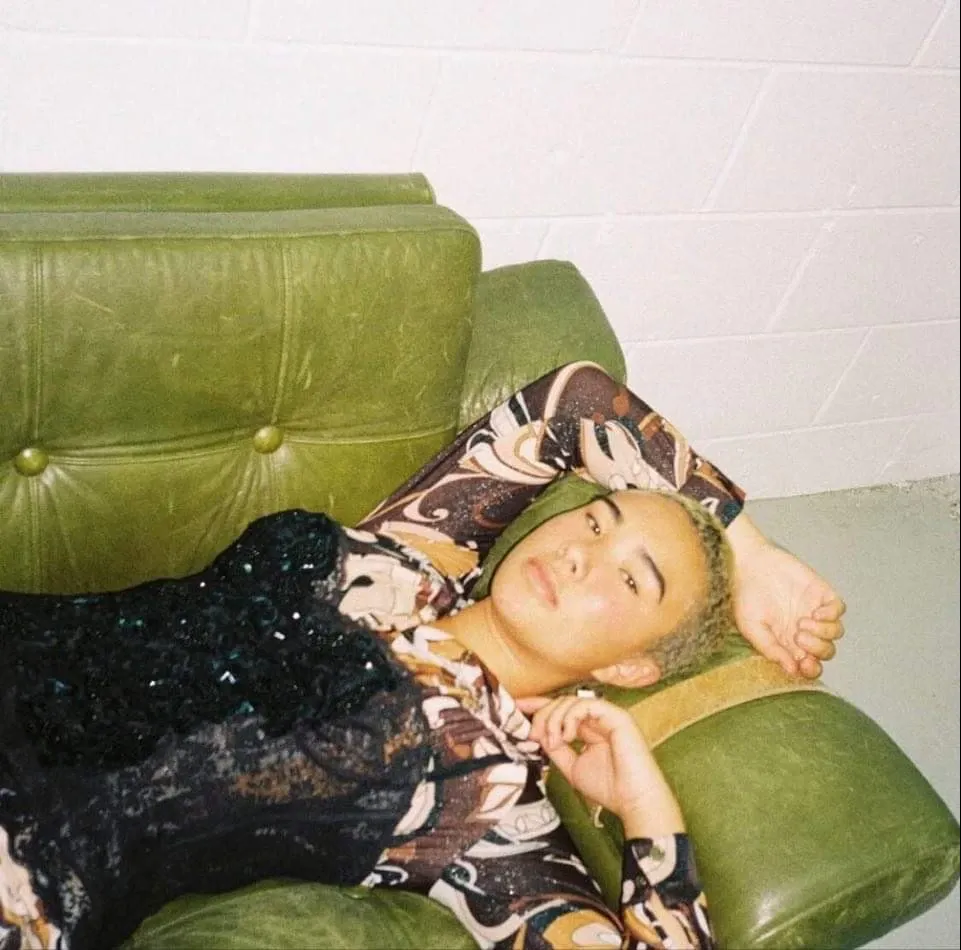 NEKO makes music that stops you in your tracks. Her sound is a refreshing slice of modern R&B fused with nostalgic soul from yesteryear – held together by heartfelt lyrics and a vocal that sends shivers down your spine. On September 25, she released her debut single, 'Serious', co-written with Josh Naley AKA Wells* and Jordan Arts AKA High Hoops, who is also a member of the band Leisure.
"Mara TK: I feel like Mara truly does experiment. Like he could make something so weird and unattractive to the ear, sound so cool & airy. And you can really feel that when you listen to his/their waiata. His lyricism is so intimate, personal, brave and relatable. He's got so much swag and lushness to his production & voice.
Church & AP: Lyricism, Hard Work & Brown Excellence"

Merk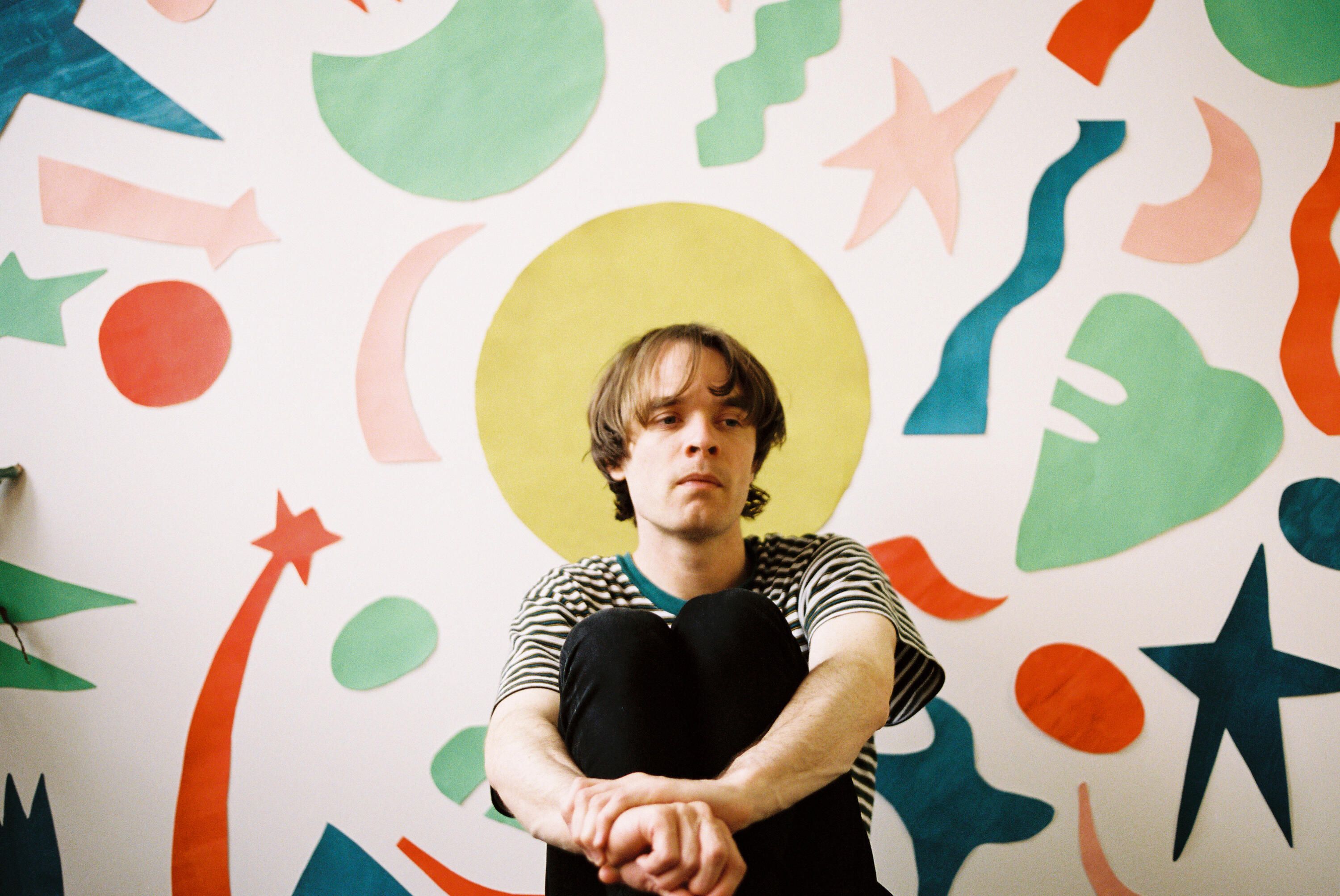 Merk is the solo project of songwriter, producer and multi-instrumentalist Mark Perkins, which began when Perkins recorded 2016's Swordfish (winner of Best Debut at the Taite Music Prize). On his new album Infinite Youth, New Zealand artist Merk examines the blurry line between adolescence and adulthood, and all the clarity and mess that accompanies that blurring.
"It's a hard question to answer, in particular because it's kind of [being] like a fish in water.
"I grew up listening to The Mint Chicks and Cut Off Your Hands and these bands that were just around, that were the only bands available to you. Now I am in a community of musicians, local musicians, like Fazerdaze and Shannon Matthew Vanya and Clap Clap Riot – these great local acts, they're just my friends who are influencing me on a daily basis. So it feels very cool.
"But in terms of inspirations, I really love Neil Finn's work. His whole career: from Split Enz, to Crowded House to other different projects, I just think he's a true craftsman of songwriting, which is quite inspiring. I've known Neil, and working for him, I could see that no one else really deserves to be in that spot where he is, because he's just worked so hard.
"In terms of other Kiwis, I think I've really been inspired by Connan Mockasin and Aldous Harding: these sorts of people who have kind of broken away from what we can traditionally think of as 'Kiwi music'. Not that there's anything wrong with that, but it's quite interesting to see how people have kind of escaped a little and done their own thing, and kind of paved new paths for other Kiwi artists to do something else."
Abby Wolfe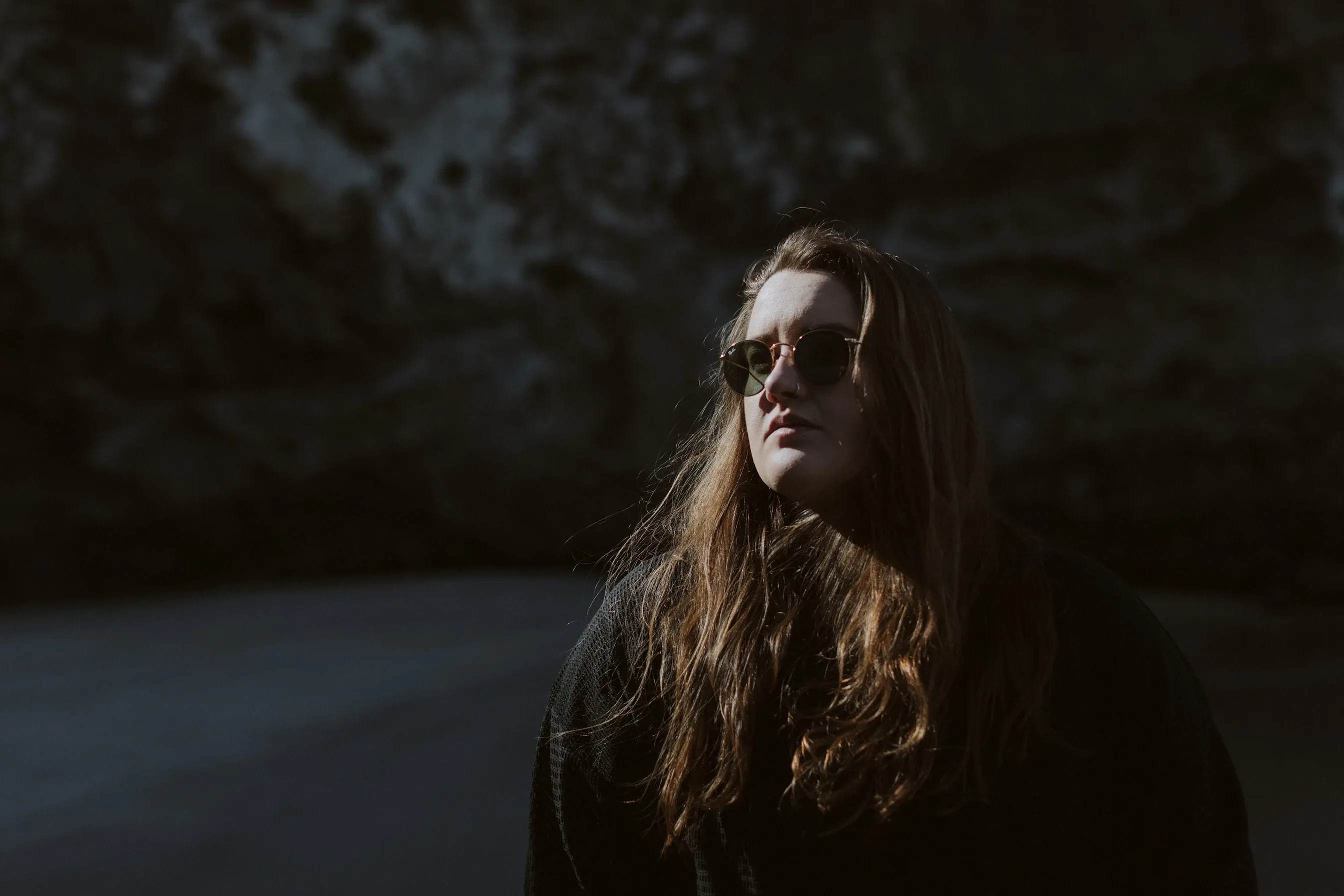 Abby Wolfe is an up-and-coming singer and songwriter who hails from Dunedin, New Zealand. A desire to speak her truth lies at the heart of Abby's songs. Abby recently released the single 'Held By You', which is the first song from her upcoming EP which will be out in 2021.
"I remember music playing at home almost constantly when I was growing up – Fat Freddys Drop was on high rotate, as well as Nesian Mystik, Bic Runga, Dave Dobbyn – so I think all of these bands/artists influenced me in a way.
"But I think most of all is an artist who is now a friend of mine, Ciaran McMeeken. His influence came later, but was probably the most important. We met in a vocal workshop in (I think) 2016, he was writing and preparing to record his record The Valley – I loved his songs, they spoke very true to me at the time. We had similar stories to tell & similar means to tell them via Acoustic Guitar. Ciaran's lyrical honesty really helped me cut the crap out of my lyrics and strive to say what I actually want to say, not what I think people want to hear."