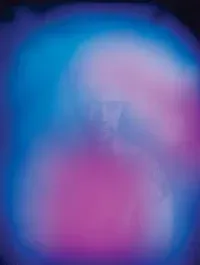 Mark Amery reviews portraiture from the Adam Portrait Award show and beyond.
"Part of the reason for the great popularity of portrait galleries is our interest in how well known faces are portrayed."
* * *
In last week's Dominion Post Heather Straka talked of the women in her paintings as "figures rather than portraits". Their personalities, she said, were stripped from their bodies. This distinction is one not always appreciated, but might be by way of comparison with the roll call of names in the painting titles in the biennial Adam Portrait Award show.
The inclusion in that exhibition of a work by Liam Gerrard of the floating bulbous head of Clayton Weatherston is a case in point. It's now been removed from the exhibition - not because of the controversy surrounding the inclusion of a beheaded portrayal of a murderer, but because the artist didn't, as the award rules state, get the consent of his subject to be included. Here we learn that a portrait involves both collaboration and empowerment.
The 2008 award winner Irene Ferguson is currently showing at Suite in Newtown. She's a strong portrait painter, as her full-length portrait of Flying Nun Records founder Roger Shepherd showed. It was exhibited on the eve of the news this summer he would retake the reins of the music label. She raised the casually clad figure, beer in hand, to the scale of knight coming back from the crusades, without imbruing him with any false nobility.
In this new exhibition Ferguson steps away from being society portraitist and plays with the blur between figure and portrait. With oil paint employed in a variety of ways, she explores the act of looking and how it effects how we view a figure. A thinly painted and closely cropped image of a country singer, as if from an overexposed album cover or publicity shot, is painted twice at different sizes and on different material, board and linen. The figure becomes an iconic object rather than a subject.
With echoes of Seraphine Pick, Ferguson's figures look dreamily into the distance. They're in control, playing with their own image, with little interest in revealing themselves to us. Ferguson plays with the awkward suits of armour we put on when portrayed, with paint laying bare the lies of photography.
My favourite paintings in this show are entitled Screen. They show side-on a group of figures in a darkened gallery space, peering intently at a video artwork. The paintings themselves are lit from within by the light of the video, which we can't actually see. Painted with thick swatches of oil paint, the work encourages you to question what we invest in art as real, no matter the medium. The 'screen' of the title could be that of the video work, the painting itself, or that on the back of a digital camera, with which Ferguson's perspective zooms in and out of the scene. If these are portraits, we as viewers are the subject.
Also at Suite is Carlo Van De Roer's The Portrait Machine Project. Van de Roer distrusts what a portrait might reveal to us about a person, but his exploration is shallower than Ferguson's. He has taken large-scale photographs of people employing a Polaroid aura camera that was developed in the 70s in an attempt to record what a psychic might see of a person. The subject is connected to the camera by hand plates that measure 'biofeedback'. This soaks the image in a richly coloured aura, and provides a printout identifying the person's emotional characteristics. The images can be pretty, if their subjects dreamily vacant. Only occasionally is there any strong tension between figure and aura. Of interest will be the read outs of a couple of well-known faces. I've never thought of Taika Waititi as peaceful and contemplative, but then I guess this is Van de Roer's point – even this camera lies.
Part of the reason for the great popularity of portrait galleries is our interest in how well known faces are portrayed. This year's Adam Award exhibition is strong in both excellent painting and interesting portrayals, but there's also an uncomfortable tension between quantity and quality.

The show has been well hung, with plenty of interesting painterly conversations, but strong work has been surrounded by the ho hum and merely competent. With the size of the show cut in half from its current 93 works, there's a stronger, keener exhibition here. It also feels odd that other artistic media are excluded from consideration, yet the painting materials of each work aren't listed on the labels.
The worst culprits of mediocrity tend to be big solemn heroic self-portraits, with none of the contextual or psychological complexity that Ferguson's work has. The most successful works here often ask questions of our expectations as viewers, such as Piera McArthur's bright comic expressionistic self-portrayal, breaking out of the frame like wild flowers in excessive bloom. Then there's Harriet Bright's winning entry, a cheeky and fluid, yet also blockishly imposing nude study of a middle aged woman on a lazyboy, in all her elegant sagging curvaceous glory.
The figure may be stripped but the personality is intact in these two works. These are artists finding free flowing and honest ways to give their subjects' power and dignity.

Irene Ferguson and Carlo van de Roer, Suite, until 17 April
Adam Portrait Award, Shed 11, until 11 April