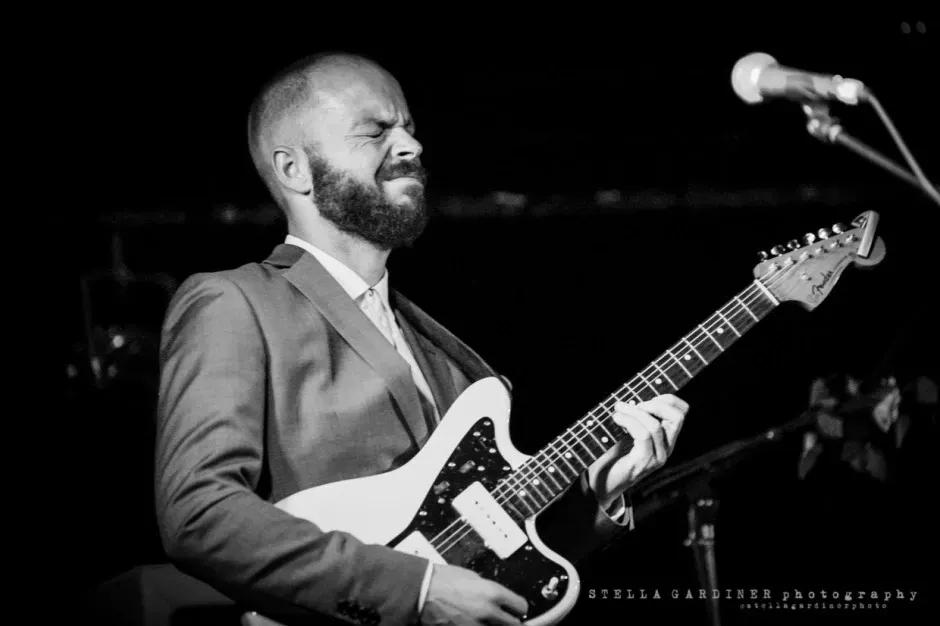 Sam Taylor, a musician and educator, wants to be a catalyst for young people with hopes of successfully fulfilling their creative career ambitions. As the new Head of the Audio Department at SAE, Sam brings a wealth of knowledge built up over five years of teaching and managing in the arts and te reo Māori departments at Te Wānanga o Aotearoa. He has always maintained his craft as a guitarist alongside his teaching profession and recently returned from an extended tour of Europe with Nadia Reid. Sam is constantly in awe of the incredible richness of talent in his students and he is determined to open his student's eyes and ears to how they can transfer these skills into successful careers.
"I am always flabbergasted by the amount of talent that is everywhere, in every student. The world is teeming with people that can sing like Beyonce and play guitar like a demon."
Sam's teaching journey began as a sink or swim situation when he found himself faced with a classroom of 35 music students and little experience of teaching or knowledge of the curriculum. "I just about quit in the first month," he admits. Luckily he found the support he needed to get through, and Sam spent the next five years at Te Wānanga O Aotearoa teaching music and eventually working his way up to become one of the managers within the Te Reo Māori department.
Resigning from Te Wānaaga O Aotearoa earlier this year to go on tour with Nadia Reid, Sam says was one of the scariest things he's ever done. It was also his longest tour with 34 shows over two and a half months; something he describes as a "gruelling experience." Fortunately, the Audio Head of Department opportunity at SAE blew in with the wind at exactly the same time, and while posing another challenge altogether, it offered something exciting (and secure) to come home to.
Sam speaks incredibly fondly of his year's at Te Wānanga O Aotearoa , but he says that he is excited about the new challenges ahead at SAE. "I miss the Wānanga every day but I'm just so lucky that SAE is another amazing group of people, just as passionate about providing opportunities for students."
Combining teaching with management responsibilities, Sam's focus is on maintaining a department that keeps the student experience at the heart of all decision-making. "That's critical for me," he explains. "We need to always be fostering a safe space for students, providing as many opportunities as possible, and always having time for students. That's number one. Tauira must come first. That always keeps you on the right path if you keep coming back to the experience of the students so they can become part of the industry."
SAE Campus Director, Dr. Suzette Major, is committed to employing active industry professionals amongst the academic staff. Sam says that he is excited to be part of a small team of extremely creative people where there is a high level of trust, a lot of visibility and a real openness to taking on new ideas. "You feel like you're among kin," Sam explains. "There's a common understanding and this helps in their encouragement of young people to enter into their creative careers."
The fact that so many staff members are active musicians and creatives brings a certain honesty to the SAE course which is often missing from an arts education. "The cool thing about here at SAE," explains Sam, "is that we're really real about things, we don't promise big things. We're clear about the opportunities and options that are available on the way through." Sam says that it is common for music students to arrive out the other side of their degrees and find themselves lost in an unexpectedly tough and competitive environment. "It feels good at SAE that we're really clear from the outset about what direction you can head and what you're going to need to do to get that far."
Asked what advice he would give people wanting to pursue a musical career pathway, he says that the key is to find and hone your craft. Once you've established that, you just have to keep going. "You have to have your craft. That's going to create an identity for you. If you've invested a large portion of your life into making a certain style of music then that is going to shine and it will be of great value. Keep connecting with people, keep an open mind, keep creating an output, and keep going."
It's a small industry, he warns, and maintaining good relationships within that is essential. "Share what you're doing with people, ask for advice and always assume that you know less than everyone around you. The world is always expanding so you always know less and less in relation to the world. Be the person that knows the least in the room."
SAE is the world's leading educator in creative media industries. Established in 1976 as the world's first combined practical and theoretical school of audio engineering, we now span the globe with 53 campuses in 27 countries, and have expanded our range of courses to include certificates, diplomas, and degrees in: Animation; Audio; Design; Film; Games; Web & Mobile
SAE Auckland website