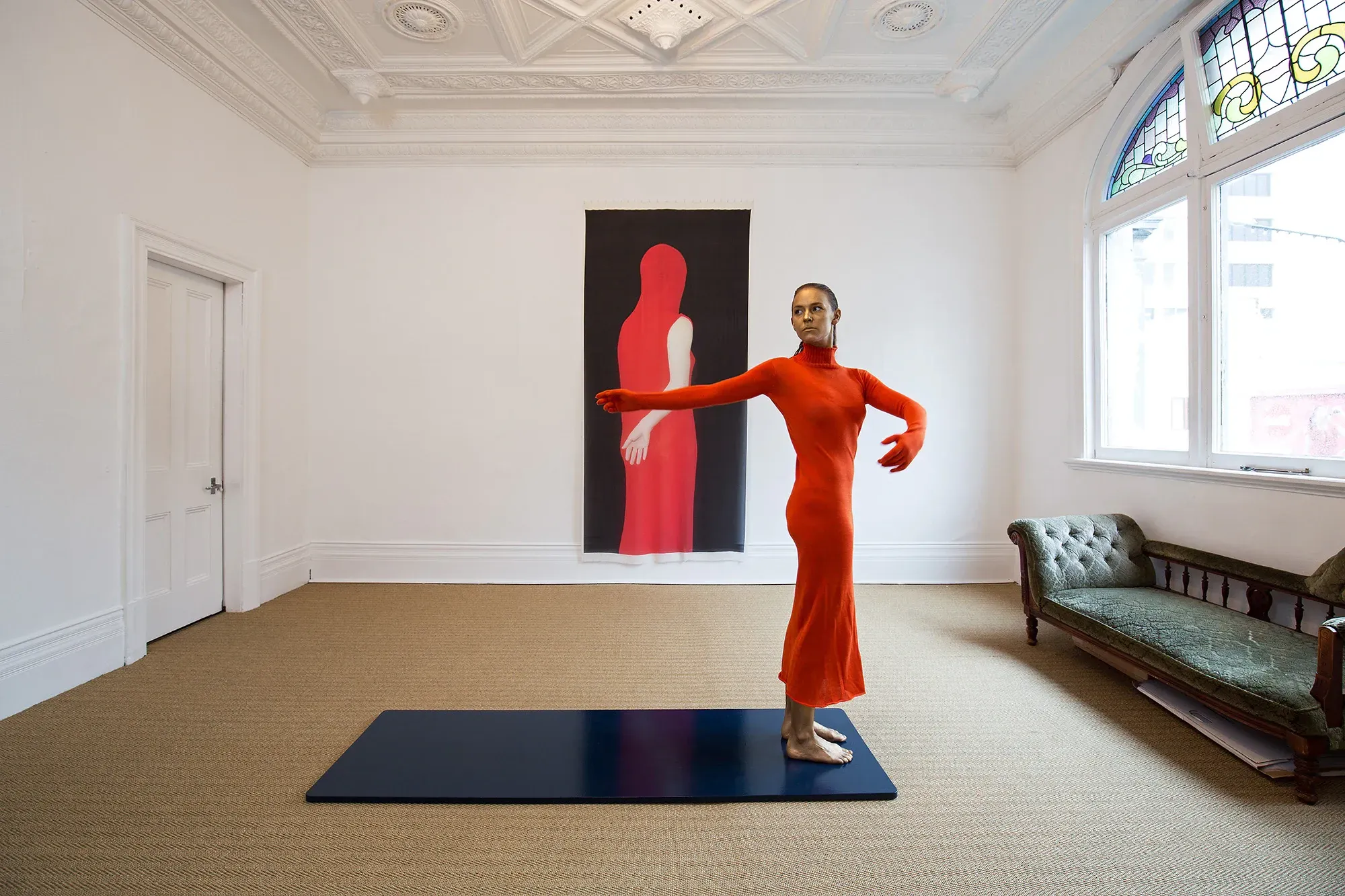 In the spirit of the season, for this year's look at art 2017 we've spread the love. I've asked just a few of the artists' whose work made my visual arts highlights reel to, in turn, note arts experiences or trends that have stood out for them over their year. Welcome Richard Stratton, Erica Van Zon, Zahra Killeen Chance and Melanie Oliver. Each has responded in their own particular way.
Zahra Killeen Chance, choreographer and artist
Peter McLeavey Gallery, Wellington
6&7, a performance by Tao Dance Theatre (Beijing), at Cloudgate Theatre, Taipei. The company collaborated with Y-3 (Adidas and Yohji Yamamoto) to create elegant, simple costuming. I was drawn to this due to my current interest in designing costumes that are integral to the performance and choreography. The choreography of Tao Ye was very minimalist in its execution and conception, and the dancers were in complete synchronicity throughout. Two other elements of the work that I enjoyed were the ambiguity of gender of the performers, and the way that the choreographer worked with one idea throughout the duration of each of the works.
The Garden of Earthly Delights by Hieronymus Bosch at the Prado Museum, Madrid. I particularly enjoyed the way that the figures constantly transform between plant, animal and human forms. There is a mysterious porous boundary within these hybrid figures. The vertical layering of scene upon scene creates a multi-leveled complexity of wild happenings. Bosch's science fiction garden is an absolute 'delight'.
Aldous Harding at the Civic, Auckland. Harding's performance persona, singing, and song-writing were spell binding. The performance was poetic, evocative, and an absolute pleasure.
Kushana Bush's exhibition, The Burning Hours at Te Uru Waitakere Contemporary Gallery, Auckland. This is a beautiful exhibition. I was particularly drawn to Bush's work The Covered Hours. I was lured in by the garments and movement of the figures, and how the painting captures the sense that you are witnessing them being caught in a moment of intense action. I also enjoyed seeing the foregrounded figure mirrored in the stained glass window. I was struck by this after seeing the work, The Descent from the Cross by Rogier van der Weyden at the Prado, where the bodies of Christ and Mary echo each other's movement.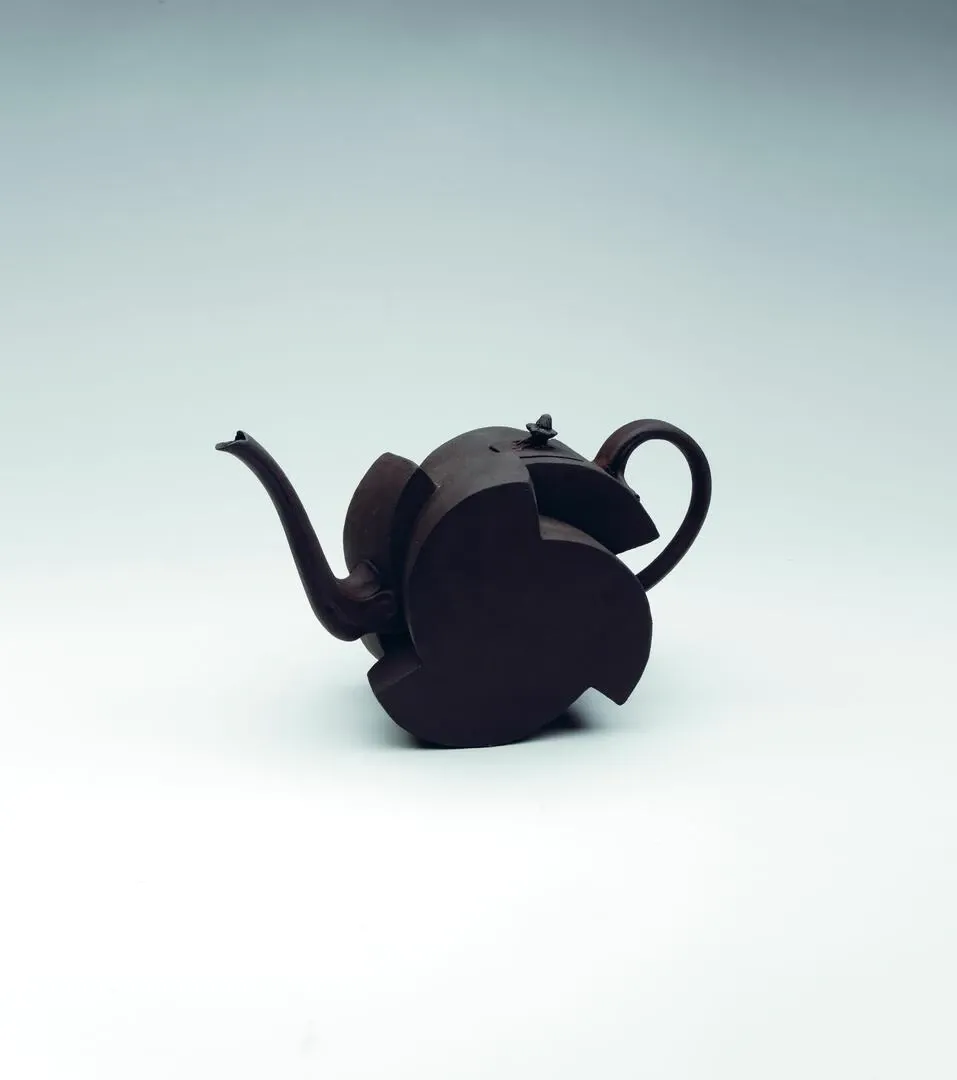 Richard Stratton, artist
Living History, Dowse Art Museum, Lower Hutt
As a solo artist living in Karori you're not really mixing with other artists much. One of my year's highlights was to drive down to Christchurch with photographer Allan McDonald and a car full of ceramics, paintings and photography [for the Anna Miles exhibition At Large at The National]. Two completely different artists thrown into circumstance. Allan had to stop for every cherry tree he saw, I threatened to start clay prospecting at road side cuttings and then we found the Lewis Pass was shut. So we had to stay in Reefton or something - that something ended up as Nelson. It was interesting, the music we listened to, and - not having met each other before but knowing each other's work - the driving conversation.
I saw the Len Lye show at Christchurch Art Gallery. It wasn't the actual sculptures that blew me away, because I'd seen them previously, but they had this room of his little sketchbooks of all his initial ideas and that was like 'Wow, that's good stuff'. I like looking at the ethereal stuff, not the actual work, the ideas behind the works quite often - that's what gets me going.
Recently I judged the local Wellington Potters Association group exhibition Ceramicus at the NZ Academy of Fine Arts and it was really interesting to see all the new blood coming out, all the new potters. I was awarding prizes to people who usually wouldn't get a look in. It's not a renewal that's come from tertiary education. They are from art backgrounds but pottery is not their first choice. So what I'm trying to do now is pass on a legacy of ideas and techniques to them, to get them going. Because it's certainly changed from when I started to how it is now.
There's a trend towards making more art-type pottery: The Virginia Leonard kind of sculptural look, as if it's been all thrown together. I see a lot of that, almost conceptualised ceramics. That's good but it also worries me that there often isn't a technical background behind it. It's good but there's a lot that's being lost. You get the odd thrower but if you look at the Portage show a lot of that work wasn't thrown. That's interesting, but if you go back 10-15 years a lot of it was thrown. I think those kind of skills need to be kept alive.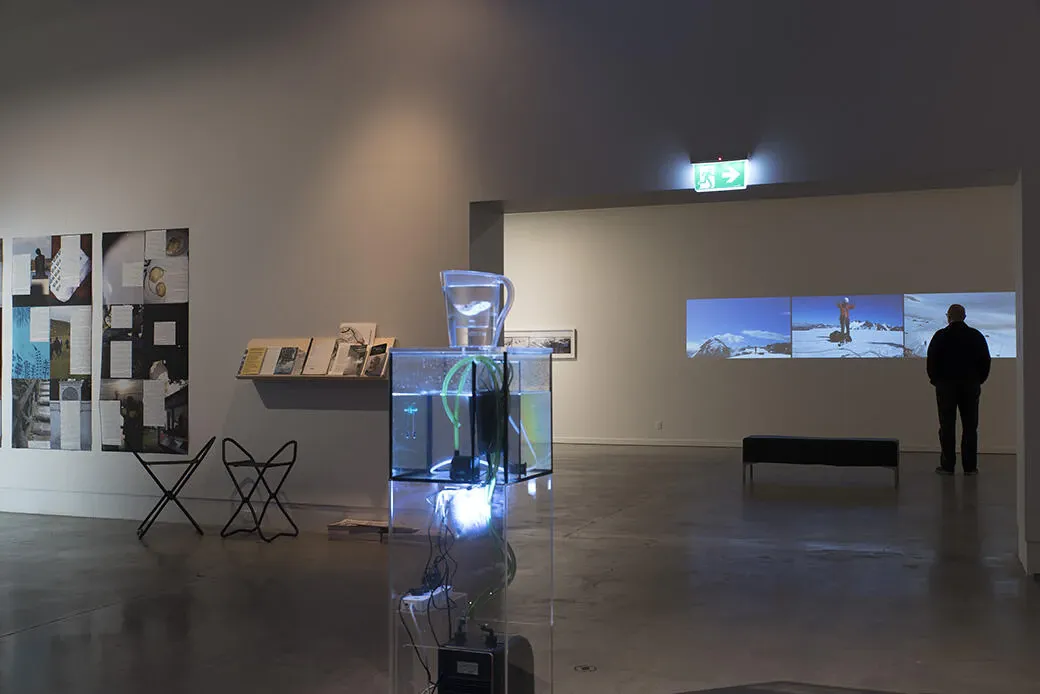 Melanie Oliver, curator
This Time of Useful Consciousness, Dowse Art Museum
Seeing the work of Mata Aho Collective, Nathan Pohio and Ralph Hotere in Documenta 14 was a particular highlight of my year.
Peter Wareing's video work that was screened at the Canterbury Workers Educational Association in Christchurch as part of the Circuit Symposium The Thickness of Cinema continues to play on my mind, and I feel like this is an important new project from him. The symposium keynote was also great by Dr. Erika Balsom, and some of the commissioned works by Circuit for the symposium were innovative.
Alicia Frankovich's solo exhibition Outside Before Beyond that was at Dusseldorf Kunstverein this year was a really significant exhibition and although I didn't see it in person, I really wish that I had!
Kushana Bush's travelling exhibition The Burning Hours is a real treat every time that I've seen it.
And in the smaller spaces, Dave Marshall's show at Enjoy Gallery Wellington was a pleasure to see for his engagement with ceramic history that is then translated into a contemporary practice.
Lastly, Acting Out at the Adam Art Gallery was a super interesting exhibition that I found myself having several good conversations about.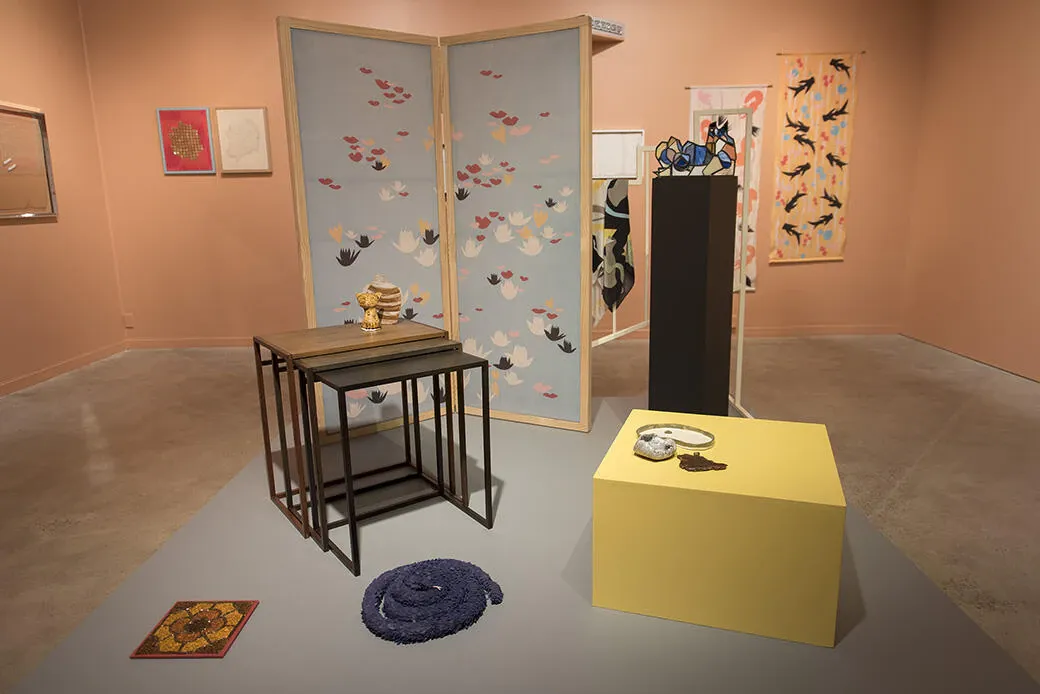 Erica Van Zon, artist
Coffee Perhaps, Solo, Dowse Art Museum, Lower Hutt
Lightreading's A New Nightclub for Courtenay Place in the lightboxes on Courtney Place, Wellington [until end of December] is a well-researched and streamlined project that feels pertinent to the international demise of nightclubs. It highlights the need for spaces that are run by and for women. The openness and generosity of the space was rendered by architects Susana Torre and Raphaela Rose, invoking a venue that I wish existed!
Roberta Thornley's A Serious Girl at The Sarjeant Gallery, Whanganui was a beautifully mounted exhibition, each image showed a great deal of restraint and finesse, the whole show was a commanding portrait. Roberta's Marti Friedlander Photographic Award was very well deserved.
Michael Parekowhai's Lighthouse in Auckland made me cry, it was the biggest artwork I saw this year, Captain Cook gazing to the North Shore was an extra touch that didn't pass me by. What I was impressed with is how much of a sculpture it is: it has that intentional plastic Parekowhai-ness, that I've always loved, the reflective steel and neon wonderfully keeps your eyes darting around the interior.
Rebecca Hobb's Te Karanga a Hape Hīkoi on 10 December was an impressive event to conclude her PHD at Elam, Auckland. The hikoi connected Ihumātao on the shores of the Manukau Harbour with K Road. Natural features from Ihumātao were scaled up and rendered in materials commonly used for protests along with a variety of signs, banners and flags. Using waiata and karanga the group were asking for the ways that our land is used and developed in and out of the city to be re-considered, urgently.
Lana Lopesi's review of Francis Upritchard's "Jealous Saboteurs" in the Pantograph Punch was very timely. This piece is a milestone for me in terms of cultural appropriation, it sets some standards on how we all need to work in the future when making work about cultures other than our own and presenting in the public sphere.
Cubadupa in Wellington is a great weekend out with more and more amazing offerings – I had a great night drinking frosé and dancing in the rain to 90's rave DJ's, Estère and Corey Champion/ Borrowed CS DJ set. Cory Champion is an incredible drummer, DJ, soundscape and techno composer, just pure talent.
The Basement Tapes at the Fringe was an excellent hour in the theatre. Stella Reid held the space with an impressive solo performance.
Watching the amazing trajectory of contemporary Maori and Pasifika artists working in an international context - for example Mata Aho Collective, Shannon Te Ao in Edinburgh, Nathan Pohio at Documenta, Lisa Reihana at Venice, and the big group of artists and curators who headed to Winnipeg in November. In Wellington Suzanne Tamaki has been working with augmented reality designers to activate works, adding an extra element into exhibition making that draws in a wider range of viewers. Impressive and timely.
Reading the press about nominees denouncing the Preis der Nationalgalerie (Germany's biggest art 'prize') alerted me again to the need for true support of artists. Without artists there are no galleries! This is a non-prize (no monetary prize, no fees, no materials or public programming fees) with corporate sponsorship from BMW and ticket entry? The mind boggles.
Artists are starting to talk about getting paid. I think we're all tired of being asked to do things for free when everyone else in the room is getting paid properly. Galleries and museums need to build proper artist fees into their budgets. I have high hopes that institutions and funding bodies can work together to set some proper standards in this area.
Riff Raff – Daphne Simons and Li-Ming Hu, artists and curators
Trust Us Contemporary Art Trust Telethon, Enjoy Gallery
Daphne Simons
My top art moment from 2017 has to be Do Dogs and Their Owners Look Alike? at Thistle Hall in Wellington. This generous, community-spirited exhibition was produced by Wellingtonian Yoga Teacher Susie Brow, and gave viewers the chance to vote for their favourite dog owner lookalike photographs. Another hilarious, truthful and brilliant show: Angella Dravid's Down the Rabbit Hole at the Basement Theatre Auckland. But there are two more stand-out shows that I would like to talk about in more detail.
Spaces in Between, Elam School of Fine Arts: This group exhibition blew me out of the water. It showcased work from 26 international students studying at Elam. The works were across seven exhibition spaces. Stand-out works for me included Claudia Edwards charming paintings based on a competitive mother-daughter dynamic. Two women shown head-to-head in a number of different recreational activities like fencing, horseracing and martial arts. I also really liked Qianye Lin's video installation 'It's all just in between', which came to life when you moved between two facing TV screens. Both screens had a camera attached, and displayed the camera's footage, but with a slight delay. Which meant that expressions and movements were echoed on both screens, again and again and again. Like you were trapped in a space/time vortex. I can imagine that it gave the general university student's transit between classes more resonance.
The last highlight from this epic show was the gracefully installed 'say everything you know' by Jiheng Peng (who also kindly gave me a tour through the entire exhibition). Chinese characters had been digitally manipulated, stretched and laser-cut out of thin wood. They had gone through a series of material translations and were imbedded into the white George Fraser Gallery walls. This work, and the entire show, was a good reminder of how Eurocentric most contemporary artwork is. Peng is conscious of this communication bias when he included the English translation of the characters in the show's publication: "Say everything you know; the person knows everything says nothing, the person knows nothing says everything."
Peter and the Wolf, Sergei Prokofiev, adapted by Sophie Roberts and Leon Radojkovic, Silo Theatre, Auckland: the experience was like seeing an animated film with all of its' behind the scenes production features performed live in front of an audience. The characters were brought to life by skilled puppeteers, the music played by a small but powerful group of musicians, and the miniature sets surrounding the stage filmed as they came up by a team of videographers who hovered around the whole thing, their footage being edited live into the main screen above, where the overall story was playing out. They also had a different narrator reading the story each night: Jennifer Ward-Lealand, Jacinda Ardern, David Fane, Rose Matafao, Thomas Sainsbury, and many more talented performers. The best part of the show was at the end: when the entire audience was invited to come to the stage and meet the puppets, their controllers and to inspect the tiny sets close-up and personal.
Li-Ming Hu
Kalup Linzy at Tiger Strikes Asteroid, Chicago: I was pretty excited to see one of my artist heroes perform live in conditions not too dissimilar to artist-run spaces in Aotearoa - small, imperfectly heated, with an audience of about 30. It appears Linzy has turned his impressive pop culture appropriation skills to song-writing - and he performed, karaoke style, a number of tracks of his own devising, interspersed with and sometimes over the top of a series of videos starring himself and erstwhile collaborator James Franco in some kind of art world relationship drama in drag.
Vicente Ugartechea, Graduate Talk, School of the Art Institute of Chicago: every second Tuesday for the last couple of months, my class and other supports cram themselves into a smallish lecture theatre to watch graduating students give a lecture on their practice. Dressed for the occasion in a formal shirt, tie, pants ensemble, complemented by some long black latex gloves, Vicente gave a summary of some of his key works, centred around themes of immigration and being trans. To the soundtrack of 'You Make Me Feel Mighty Real', he then stripped off, applied copious amounts of lube to the gloves and fisted a guy from the front row whom he'd apparently found on Craigslist. Best line: "Sometimes it's better not to ask for permission but to ask for forgiveness later".