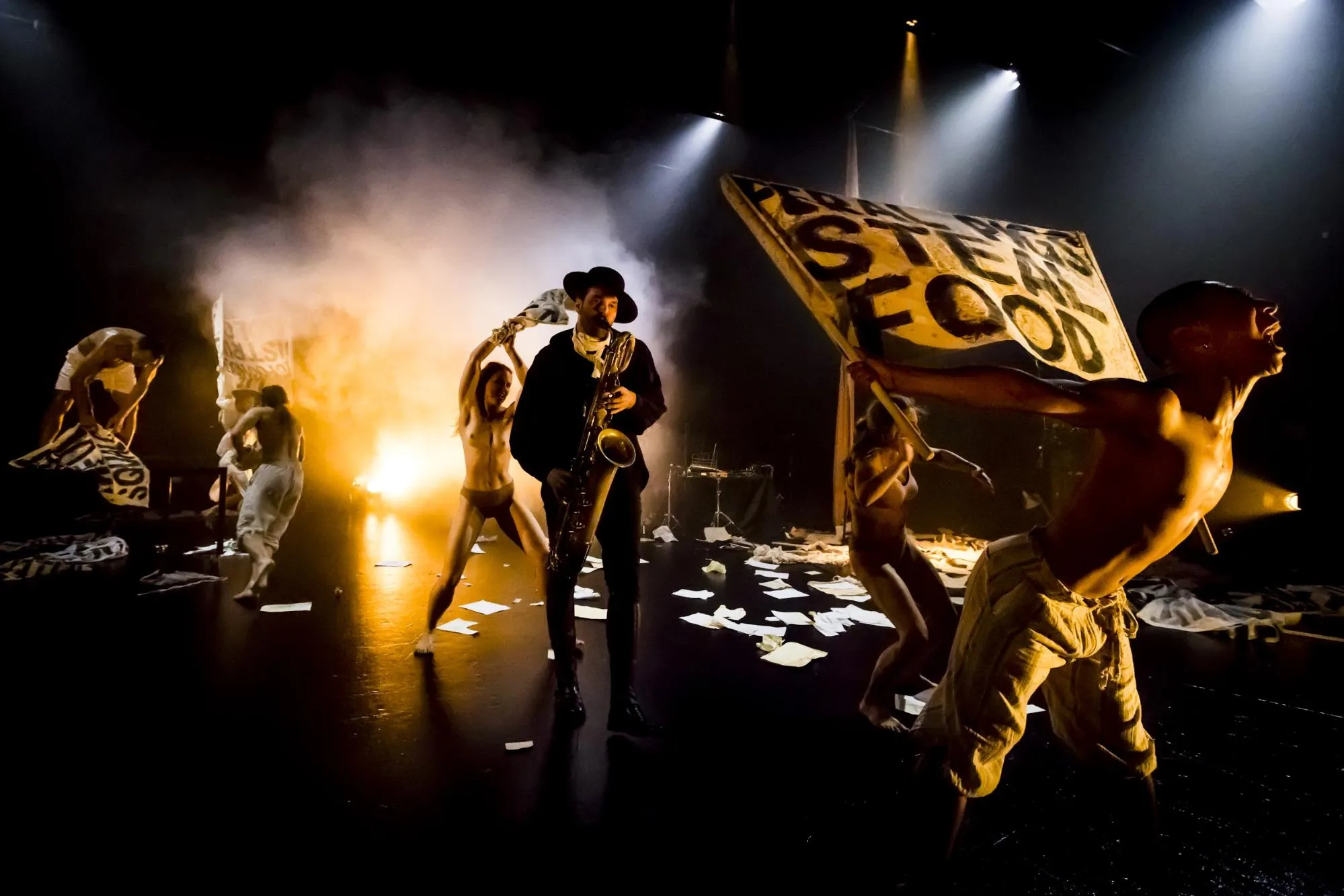 Right now the hardest, quickest hit by COVID-19 are so-called casual workers in the performing arts and events industries.
The only thing casual about their employment is their lack of employment security in the form of wages. Much of the arts sector is freelance. So where then is their emergency relief package?
When events get called off and venues get closed, here and overseas, paid work for New Zealand artists, this week and in the months ahead, evaporates. They're also left unpaid, often after months of development and rehearsal work. That's not even starting on those facing huge reductions in box office and attendance.
These are the most immediate casualties of the government's necessary decision to ban public gatherings of over 500 people. Prime Minister Jacinda Ardern has acknowledged this:
"I'm acutely aware as the Minister for Arts, Culture and Heritage," she said, "the impact this will have on the arts sector, but we are making this decision in the best interests of New Zealanders."
Today's announcement (Tuesday 17 March), as substantial as it is ("the biggest peacetime government spend in history," notes Stuff), does nothing directly to help gigging musicians or independent contracting theatre artists.
It is based on wage subsidies for businesses. It does include the allocation of $100 million for the redeployment of aviation workers. Anyone who is self employed is a small business - but will they be able to easily show that their earnings have been affected by at least 30% to be eligible for subsidies? Here's a link to the criteria and to the contractor/self employed application form. Some official advice is needed
Minister of Finance and Associate Minister for Arts and Culture Grant Robertson, whose beloved New Zealand musicians will be amongst the most hurting, has said the announced package is just the beginning. Wednesday morning on RNZ's 'Morning Report' Corin Dann asked Robertson whether there would be relief packages for sporting bodies. Robertson said now they needed to turn their minds to 'individual areas', like sports where he has asked Sport New Zealand as advisors to the government what may need to be done: "Equally in the arts," he added "there is a significant impact. Most gigs have been cancelled... so from the arts portfolio we're also looking at what may be done there. All of that is what we want to pull together looking towards the budget, but I would hasten to add that its every sector in the economy that will be feeling that way. But I am particularly feeling for our artists and people in the sports sector as well and we'll be working through that as we head towards the budget."
Take small Dunedin theatre company Prospect Park, who have cancelled their new Dunedin theatre programme as part of the Dunedin Fringe. Producer Emily Duncan: "As a small professional theatre company that's been throwing everything we can into developing our local programmes these past two years in the face of almost no infrastructure and an extreme lack of venues, this couldn't come at a worse time."
Sam Brooks has brought together an excellent piece on The Spinoff on the effect on performing artists with a plethora of interviews with the directly effected, like Alice Canton, who decided to cancel her show Year of the Tiger after it opened last week at Auckland's Basement Theatre. As Brooks notes regarding the wage subsidy, "Providing proof of loss of income, for example, is difficult when you live from one-off gig to one-off gig." Here on The Big Idea , Dominic Hoey writes on the impact for himself and other artists and some of the initiatives to help.
Creative New Zealand's message on their website went from "concerned, but not alarmed" to "very concerned." Writing Tuesday 11.30am Chief Executive Stephen Wainwright said, "Our senior leadership team is assessing the evolving situation this morning and discussing how we might be able to further support the sector. No stone will be left unturned. This will be our first priority. Our Arts Council will be asked to consider an extraordinary response to this extraordinary set of circumstances. Our Council is prepared to make the decisions necessary in order to progress things in a timely manner.
"On 31 March we'll have a plan for how we're going to support the arts sector through this crisis – and we'll share this approach with the sector."
That's two weeks away. Is a more urgent response in advocacy for the sector needed? And from whom?
In Australia the industry has, according to The Guardian since measures were introduced to support businesses, stepped up its calls for the federal government to introduce an emergency package to "help creatives, workers and organisations stay afloat". Live Performance Australia has called it an unprecedented crisis and that without a package, "the industry won't survive". On Artshub, Chris Endry writes on the reasons for a bailout. Meanwhile here's the Australian Arts Council's current response.
In the UK, the Arts Council England have been more specific. They have announced they will be implementing a package, but are unable to announce details for 10 days: "We will refocus some grant programmes to help compensate individual artists and freelancers for lost earnings."
What's On, What's Not
In this quickly moving situation, it's helpful to look at what's happening here next to larger countries bearing the brunt ahead of us.
In New Zealand, theatres are still running. Most are small capacity, well below 500 seaters, and its fringe and arts festival season in Wellington, Auckland and Dunedin.
Over on The Spinoff there's rolling daily news on this with the report of Auckland's ASB Waterfront Theatre coming up with the solution for its 650-seater, announcing it will restrict seating to 500 per performance, while The Pop-Up Globe has reduced capacity to 400.
Watch this space though: in the UK, Prime Minister Boris Johnson encouraged people to avoid 'pubs, clubs and theatres', and a slew of theatres have closed. The latest on Monday, writes the Guardian was London's The Royal Court, saying it was no longer viable to be "creating theatre and inviting the public in to share in it".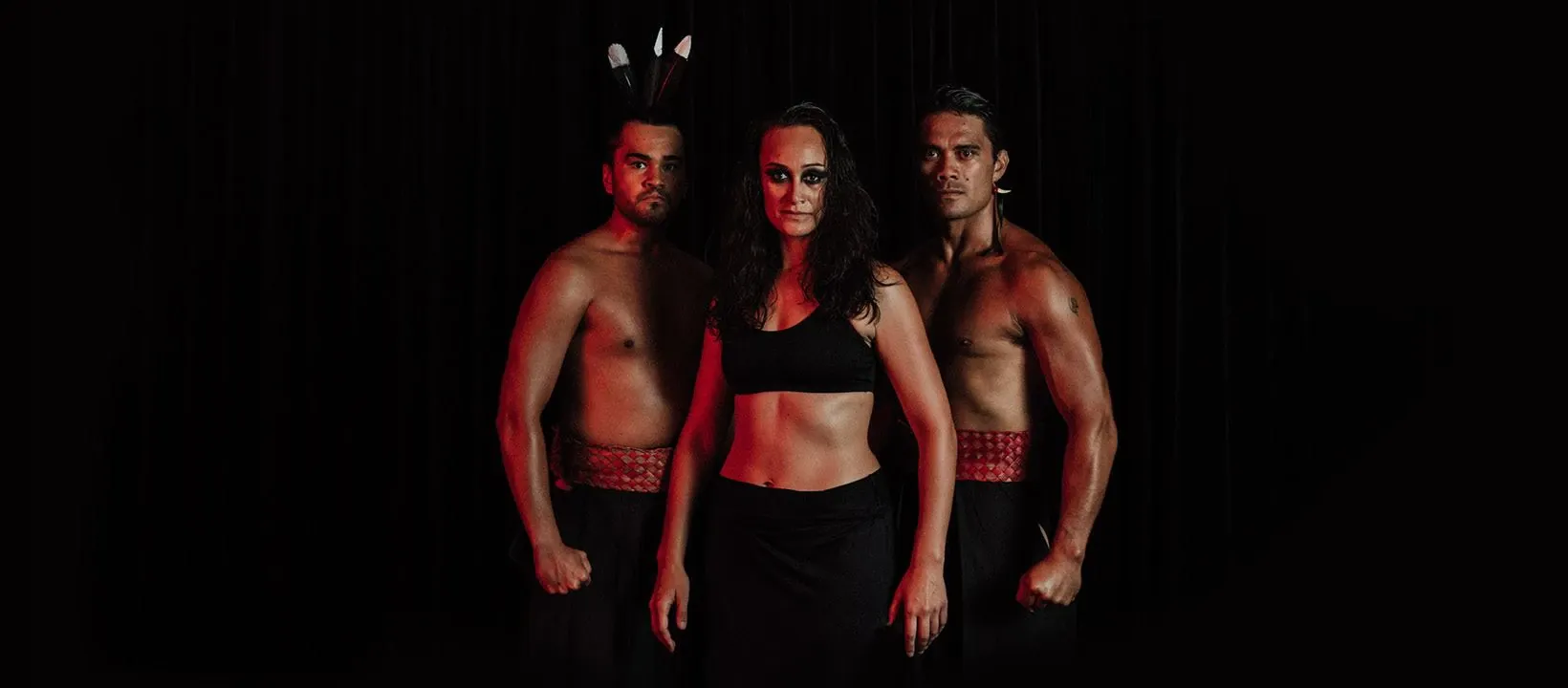 Taurite, winner at Auckland Fringe.
Festivals have had a mixed ride. Dunedin Fringe Festival had a range of cancellations but carried on until deciding to cancel Tuesday night. Auckland Fringe escaped cancellations, ending on Sunday with the Auckland Fringe Awards. You can read up on these at The 13th Floor here - with the 'Best of the Fringe' Award going to haka theatre group, Hawaiki Tū with Taurite. And New Zealand Fringe in Wellington, now in its final week, has escaped cancellations other than a few internationals.
New Zealand Festival chose to cancel its final day performances at the weekend, shortly after the announcement of the first Wellington positive test for the virus (a visitor from Brisbane).
Musician and producer Lucien Johnson of new NZ work Strasbourg 1518 has blogged on the upset of cancelling their last shows in the midst of having had to produce the work themselves: "When we were informed on Saturday that we wouldn't be able to perform our last two shows we were all utterly heartbroken."
Ironic, given the work concerns a historical 'dancing plague'. As Stuff's Lyne Pringle writes in her review, "this company of extraordinary artists deserve the opportunity to grow and flourish and to take the chillingly prescient message of Strasbourg 1518 further afield."
Currently Auckland Arts Festival is marching on except for four visiting shows cancelled due to the border control restrictions. But upcoming festivals aren't so lucky: the Homegrown music festival, the giant Polyfest and the country's largest street art festival Cubadupa all cancelled.
The New Zealand Symphony orchestra meanwhile who often play in large auditoriums have simply cancelled their season (though see below re streaming) - an event that wasn't being mentioned as being on the cards when chief executive Peter Biggs spoke to Simon Morris lunchtime on Sunday on RNZ's Standing Room Only.
Writers have not been immune. The launch of Damien Wilkins' new novel Aspiring at Wellington Unity Books was the first indication I had that some book launches would be cut, and the big news shortly after Adern's 500-limit announcement, as Stuff reports, the cancellation of Auckland Writers Festival in May. A smaller but influential festival Booktown in Featherston in May has also just been cancelled.
In the visual arts, our galleries and museums remain open (the one exception we know of is Bowen House Exhibition space, part of parliament.) But will this continue? In Melbourne, the National Gallery of Victoria has this week closed until 13 April as a precautionary measure, and this follows galleries in Europe, the UK, Asia and US public and private. The Art Newspaper is keeping a list of those closing worldwide.
Art fairs around the world have been - naturally given the international traffic - called off. The latest is our own Auckland Art Fair: word through Tuesday lunchtime that it has been postponed until 24-28 February 2021.
Finally, there will be many sad hearts in the choral music sector with the announcement that the 12th World Symposium on Choral Music, a major international choral event due to take place in Auckland in July, is cancelled.

Support Networks
There are a range of initiatives being set up to share information and support the arts in Aotearoa, though there's plenty of room for more state-funded advocacy work in this area.
Facebook public group 'Aotearoa Arts and Events during the Covid 19 Crisis' is an artist led project deserving of support and has over 1100 members already, climbing rapidly as I write. It is "a group of artists, creative thinkers, event managers and workers, arts organisations and arts and cultural workers from all over Aotearoa. We come together to share ideas, resources, responses, strategies and experiences as we face down the COVID-19 crisis together."
If you are an artist who has lost a job, a contract, or if your activity or business has been affected, that group recommend you participate in the I Lost My Gig survey which covers Aotearoa and Australia. Given Aotearoa's small-scale, working together on these initiatives trans-Tasman is welcomed. In its first 24 hours, the website tallied more than 10,000 event cancellations in Australia due to COVID-19, with an estimated economic loss of $25 million.
Musichelps.org.nz have set up a page for links to key support information for musicians, one of the groups hardest hit. As they write: "Safeguarding your finances as well as your physical, mental and emotional health to the best of your ability will be key to navigating the current situation successfully."
Under The Radar has pledged to keep the public up to date with music concert cancellations at this page.
Creative Thinking
There are some great creative solutions starting to happen.
Taking a lead is the Shakespeare Globe Centre of New Zealand who, "conscious of the natural nervousness of schools congregating" have come up with an alternative solution to ensure the 24 Regional University of Otago Sheilah Winn Shakespeare Festivals - scheduled throughout the country 25 March - 8 April - continue. Schools this year will be supplying their scenes on film with assessing taking place on the days scheduled for the Festival.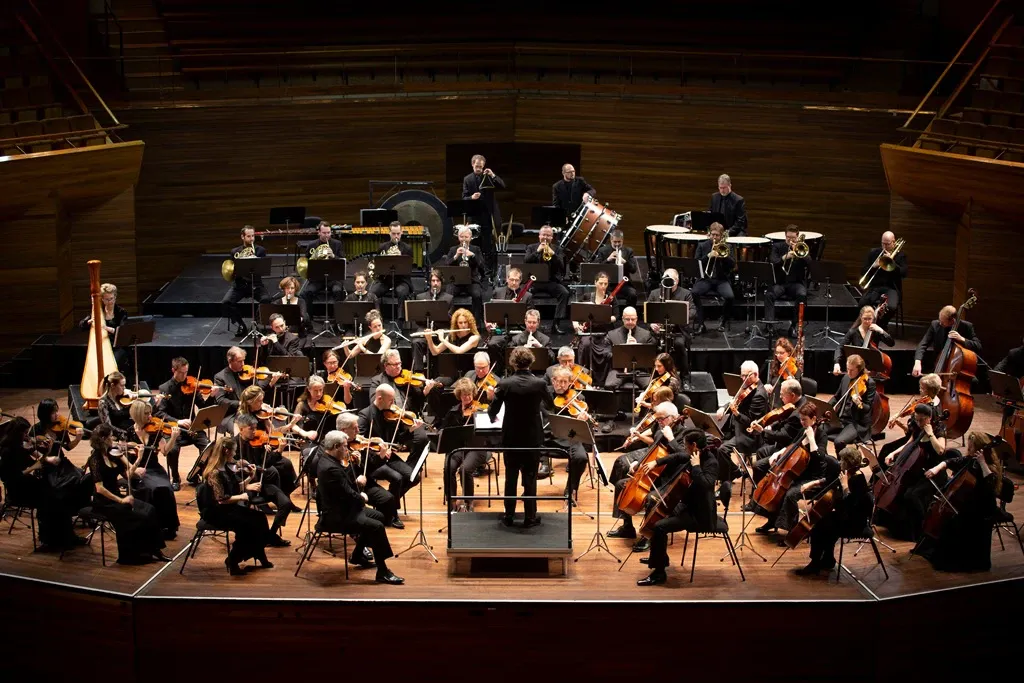 New Zealand Symphony Orchestra.
We hope there are, like internationally many publicly funded producers, planning to take their live performances to the web. Taking a lead here the NZSO, who have announced they will live stream.
On Monday, tech-savvy visiting musician Amanda Palmer played her Wellington Fringe show in a church to empty pews but instead streamed it live (replay here when you join her database).
Composer Victoria Kelly published 'seven ways to help support New Zealand musicians', including an important piece of advice many have shared: consider foregoing asking for a refund on tickets you have already purchased. It's a simple way to help local artists who are hurting.
The creators of roving art truck The Nomadic Art Gallery (interviewed here on RNZ on Sunday) are asking artists from 'locked down zones' to send them artistic messages of under one minute before 22 March as mp4 files, with the subject line "Lockdown" to [email protected]. These will be part of their exhibition programme.
Meanwhile in Toronto, a playwright by the name of Nick has created the Social Distancing Festival, collecting links and videos of live performances from around the world.
Other Great Arts Reading Online
'The show must go on' is still the news at many theatres, but for how long? Opening this week, for example, Cian Gardner's Sorry For Your Loss has been getting lots of raves at Circa, Wellington including this one on Stuff.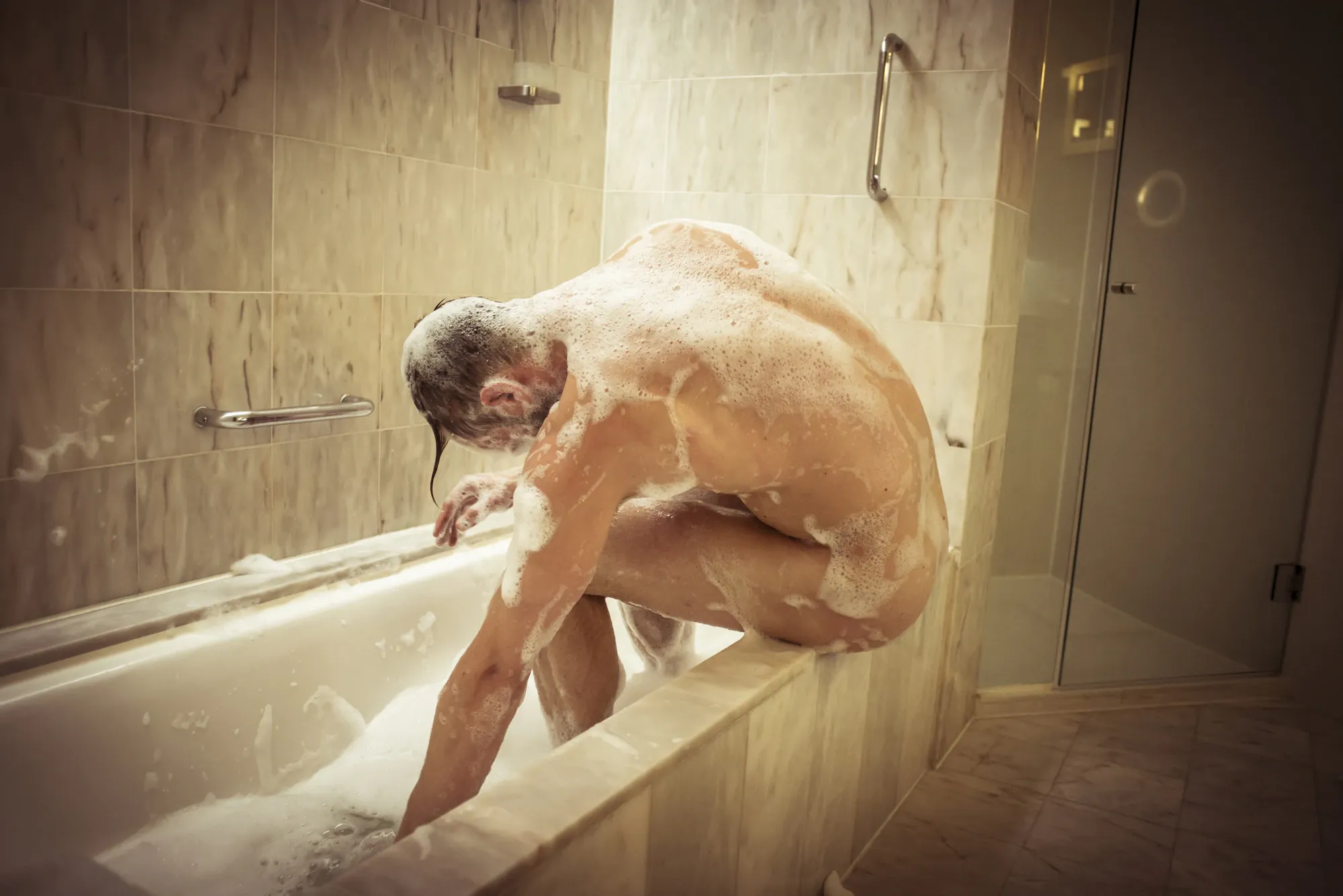 Biladurang, Auckland Arts Festival. Image: Pippa Samaya
Some shows can have as little as 20 people in the audience, but with equivalent intimately sized venues, social distancing can be a problem. Take visiting Auckland Arts Festival dance theatre show Biladurang which is set in a hotel room on the 29th floor of the Avani Auckland Metropolis building. Tess Nichol in Metro calls it the must-see of the festival.
Painter Telly Tuita is currently showing at both Hamilton's Weasel Gallery and Auckland's Objectspace. Essa May Ranapiri writes beautifully on the Weasel show, TongPop HerStory on Pantograph Punch.
In Other Arts News
Christchurch has a new artist-run space, Paludal, co-run by Zina Swanson, James Oram and Simon Palenski in Bealey Ave (details on Instagram). It's second exhibition opens this Friday, 20 March with Pillows, a moving image work by Sonya Lacey which was exhibited in Singapore earlier this year as part of State of Motion 2020: Rushes of Time.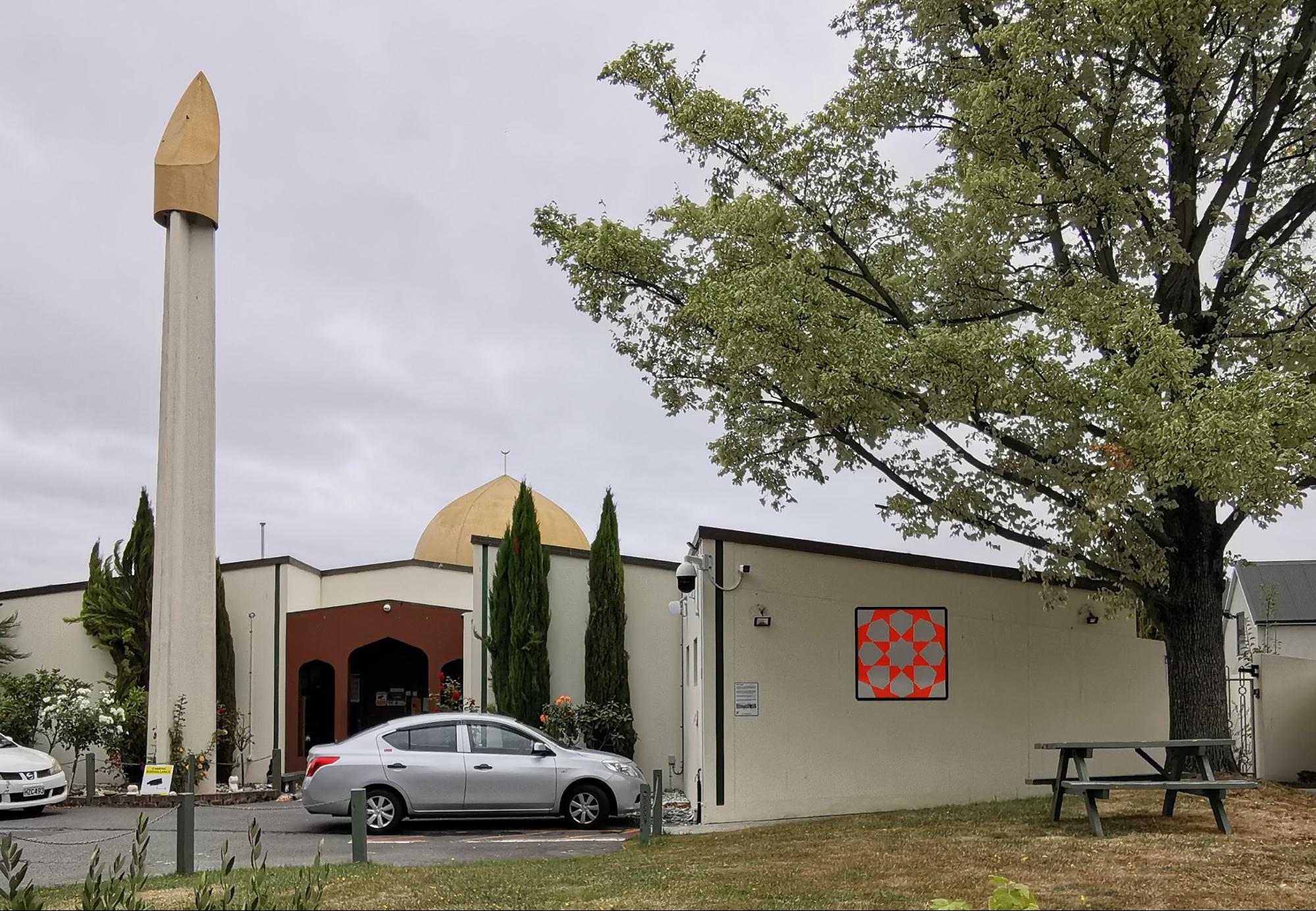 Peter Atkins work at Al Noor Mosque.
Also in Christchurch, a star pattern artwork suggesting infinity and expressing "love, empathy and solidarity" has been installed at Al Noor Mosque (pictured). It is a replica piece, reflecting a 2019 central city artwork called Under Construction – Chaos and Order (Re-imagined) by Australian Peter Atkins. The individual piece is installed on the exterior wall at Al Noor, and was gifted to the mosque.
Also, news released on Auckland Council's newest public art addition. "Washed with symbolic violet light," it's a shiny spherical work by Lang Ea that appears to float, which will be in place by the end of March in Milford Reserve.
Always a great list of top notch homegrown excellence, the 10 finalists for the Taite Music Prize have been announced. April 20 is the award ceremony.
And finally from the Manawatu: Shogo Shimoji, from Eighty Eight Cafe in Tauranga, beat the hometown's James McKenzie from Arrosta Coffee in the final of the Palmerston North Latte Art Throwdown on Thursday - yes, that's using the top of your latte as canvas. I'm afraid they didn't look all that great to me, but then I'm a coffee snob.