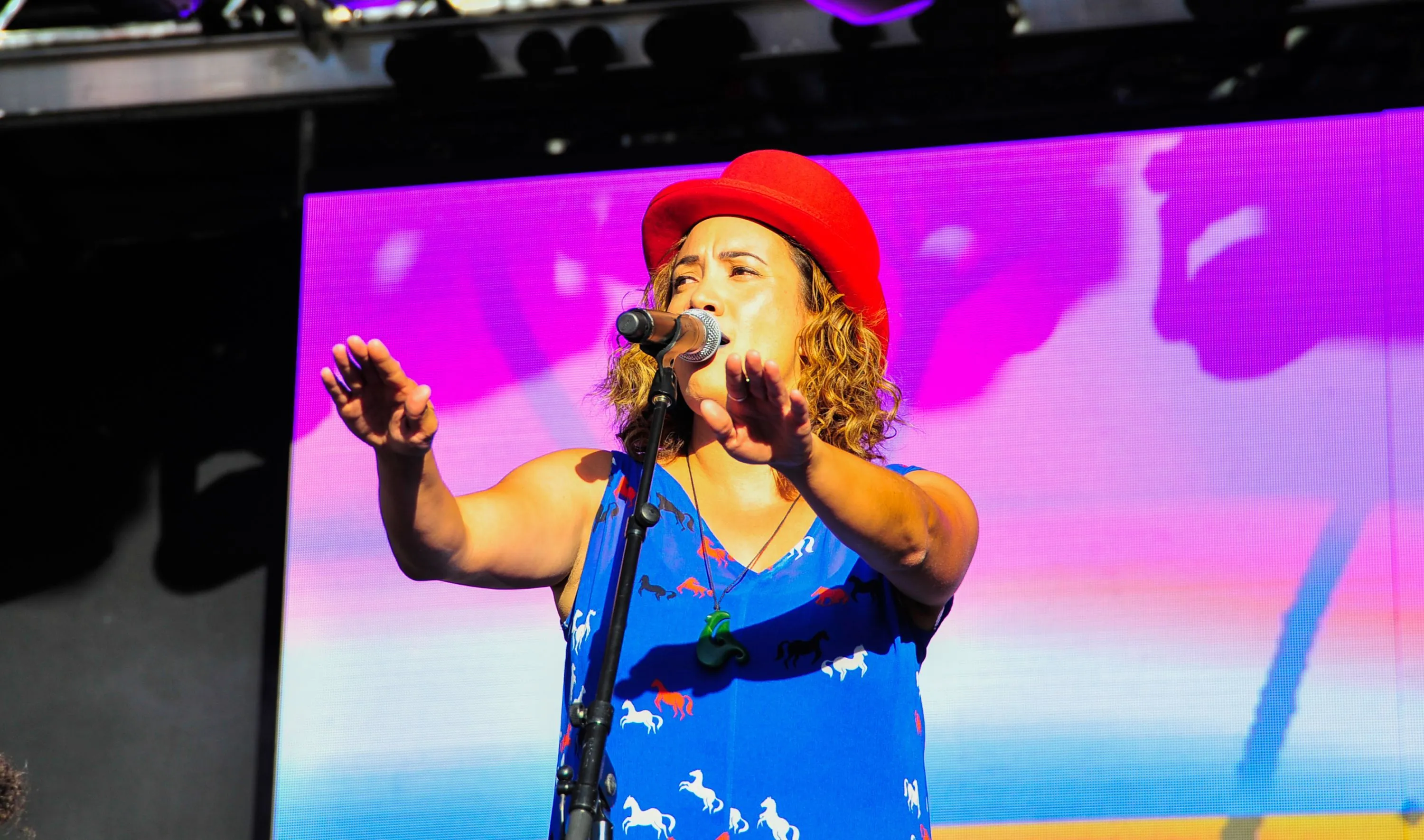 Ria Hall encapsulates herself and her music in her Twitter bio: Unapologetically Māori. Unreservedly Pākehā. Dreaming of unity and wondering how to get there. Music is my mechanism to effect change.
Her debut album Rules of Engagement, released in October 2017, explores the themes of love, war, honour, and broken promises on literal battlefields, in institutions, in relationships, and within ourselves. We asked her a few questions about what this album means to her and what inspires her to keep making music.
The New Zealand Wars aren't topics often discussed in the realm of mainstream art and pop culture. For me, a Samoan educated mostly by New Zealand schools, the wars instigated by those on far away continents are more ingrained in my imagination of history. For Ria, the wars on this land are nowhere near forgotten.
"I was born and bred in Tauranga. I've been raised around the stories of the Battle of Gate Pā and Te Ranga all my life. I thought it would be an interesting way to create music from a historical yet contemporary perspective. Love and war is the greatest dichotomy, which made Rules of Engagement such a liberating work."
Prior to the Battle of Gate Pā (Pukehinahina) in 1864, Henare Taratoa (Ngāi Te Rangi) wrote a letter to the Governor of New Zealand, Sir George Grey, outlining some guiding rules for how Māori and British forces ought to engage during battle, to maintain respect and honour. Ria has talked about the importance of looking to the past as a crucial step in walking towards the future. "Rules of Engagement views the world through a challenging lens, with a rose tinted glare of hope."
Ria's powerful voice has a strength and softness in it at the same time that moves, invites, and challenges us to face the questions about ourselves, about this land, about our relationship to it. We asked Ria where this voice came from. "I've been raised around beautiful singers and what quality should sound like from a very young age. College kapa haka was probably the main driver behind finding my 'voice', and I had incredible tutors who happened to be exemplary singers. They gave me the tools and I've never looked back. Music is like the air I breathe."
This album was five years in the making and the financial realities of being a musician has not been lost on Ria. A challenge in career had been, leading up to the release of this album, was "never having enough money but doing what needs to be done because you love it!"
She advises those who want to enter a career in the creative sector that money is always something to keep in mind: "Funding is competitive, that's just the nature of the creative landscape. But if you believe in yourself and your kaupapa enough, things will happen!"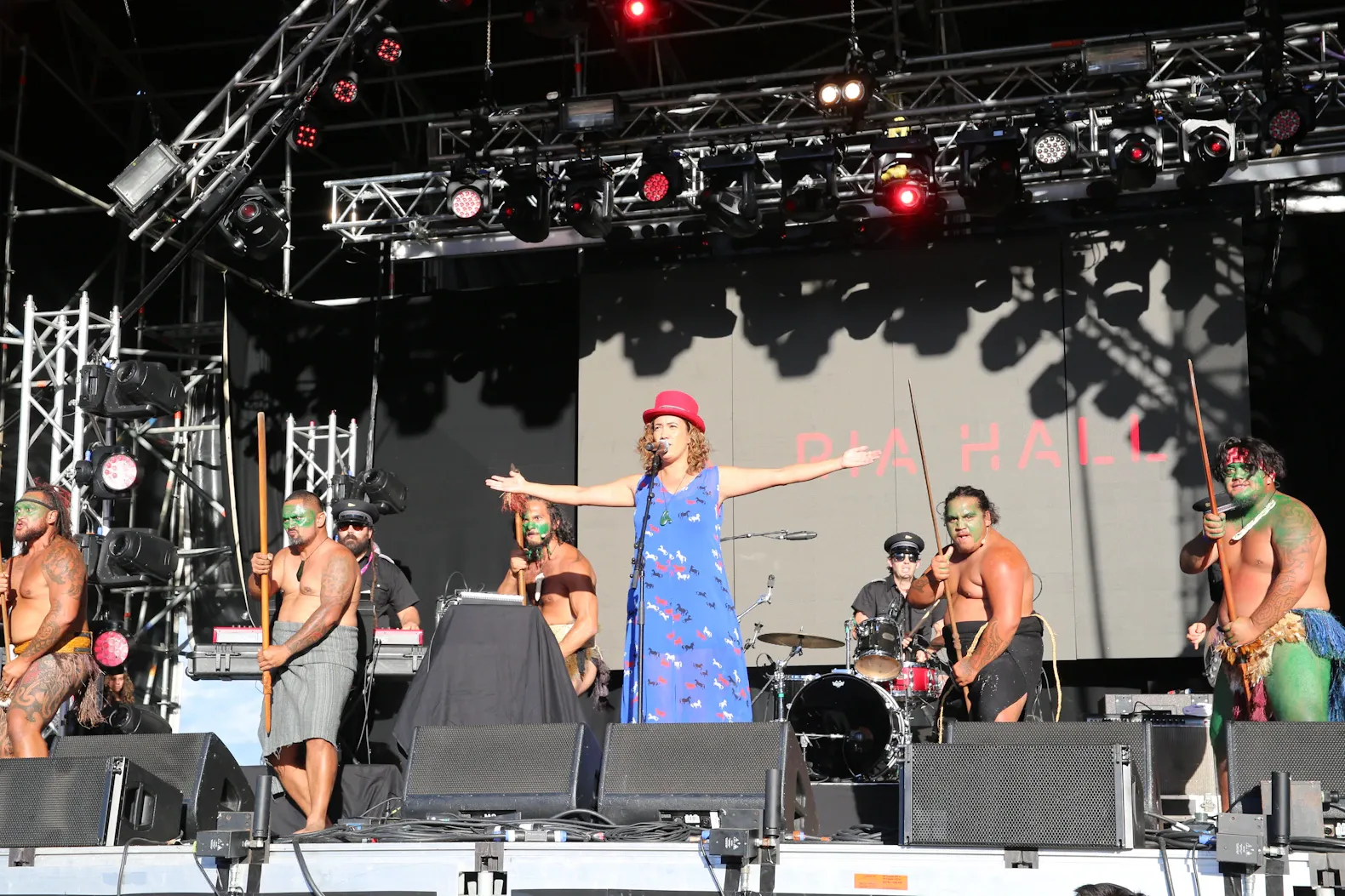 Over the summer, Ria has been touring the country and was the opening act at Splore last month, performing right after the pōwhiri. It was her first time performing at the festival in Tapapakanga and for Ria, it was a blessing to be able to share her work on that stage.
Moving forward, Ria aims to create more work that is outside of the appropriated norm. "Work that uplifts and inspires!"
By Laura Toailoa
Special thanks to Garyun Young from Splore for interviewing Ria Hall for this piece. Thanks also to Ocean Patrice – Digital Storytelling for photography.
Ria Hall Facebook, Ria Hall Twitter, Rules of Engagement is on sale now. Listen to it here., Ria Hall Bandcamp